This is an ultimate guide based on how to record a phone call on Android and iOS devices without having a hassle.
Mobile phones are widely used by billions of users all over the world. There are two types of Operating systems (OS) i.e. Android and iOS. Android is used normally by most people but those who want advanced privacy and security then prefer iOS smartphones, and iPhones.
No idea! How you can record a Phone call on an iPhone? don't worry! There are a lot of ways to record phone calls on iPhones. Here, you will find some of them
Apple mobiles are known for their safety and privacy features and specifications. Obeying the state and country-specific laws, Apple provides its users with an inbuilt call recording feature.
All the privacy specifications of Apple attract miscellaneous worldwide customers. Yet, You can still record calls on iPhones using some workarounds.
Recording a call without knowing the victim may cause several legal consequences. So, keep in mind to remind the person on the other hand before recording his call using any of these methods.
There are a lot of ways to Record calls, a few of them are given below: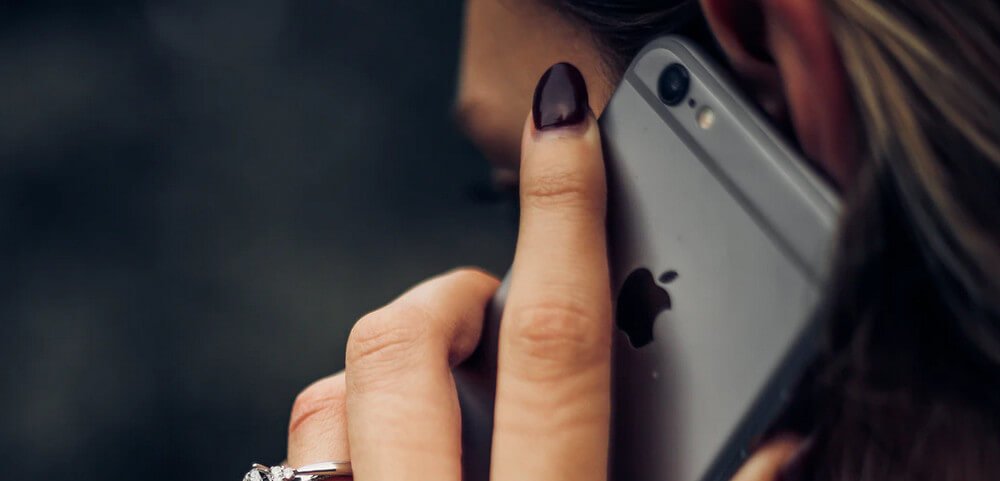 Record Incoming Calls using Google Voice
Google Voice is a VoIP calling service available for free to users from Canada and the USA. Google Voice provides users with the specifications and features including Voicemail Inbox, and free phone numbers through.
Which you are supposed to make calls both domestically and internationally. Domestic calls are free but a lesser fee is charged for international calls by Google.
You need to complete some easy steps before starting to make calls through Google Voice, these steps are given below:
1. Download and install the Google Voice application from the Apple Store and simply launch it.
2. Log in using your Google account and tap on the search, select your new phone number from the list.
3. Confirm your Official iPhone Mobile Number through OTP and press next.
4. All set, enjoy unlimited free domestic calls.
Enable Call Recording on Google Voice
You can now call freely. But what about recording calls? Don't worry! There are easy steps:
1. Open the website of Google voice and sign in using your Google account.
2. Press the gear icon in the left corner, and the settings menu will appear.
3. Select the call options and enable the incoming calls option.
4. After any call comes you just need to press the 5 key on your iPhone to start recording.
Sorry to say, but you are not supposed to record outgoing calls due to privacy reasons.
Record Call On iPhone Using Voice Mail
The process depends upon your cell phone service carrier. If your cell phone service carrier allows you to access your Voicemails then you can download your Voice Mail easily.
Simply, download and install the Phone app on your iPhone and tap on voicemails, if there are all Voice Mails history then you can simply download them and play them anytime.
But if there is only a Call Voicemail option then you are not supposed to find any VoiceMail history and download them in Audible form.
To download the messages in the audible form then you need to follow the steps and perhaps try using your speakerphone. Follow the below steps to record.
1. Call a friend from your list of contacts and gain consent to record the call.
2. Add more calls to your iPhone and start a three-way conversation.
3. Now you can call your phone number and get it via email as voicemail.
4. Tap merge calls to start the group conference.
5. Now, simply end the conference call and your whole history is saved as Voicemail and you can retrieve it from Inbox.
Record iPhone Call Using Third-Party Apps
There are a lot of third-party applications available on the Apple store that provide you with the facility to record call audios. All you need is just a working phone number.
Some of the applications are cube ACR, and Rev call recorder which is available for free, you will not need any subscription or registration to access them. Steps to setting up call record option in your iPhone:
1. Download and install any of the preferred call recorders apps from the Apple Store.
2. Launch it and add your phone number by confirming OTP.
3. Select the start recording call option and choose both outgoing and incoming.
4. For testing, call one of your friends and tap the merge button to start the recording.
5. These call recorder applications will notify you when your recording is ready to download in audible form.
All set, now both incoming and outgoing calls are recorded on your iPhone.
Record Call Without Apps On An iPhone?
If you are concerned about your privacy and don't want to share OTP with any of the third-party applications then there exists the easiest and quickest way to record phone calls from your iPhone.
You just need another device with a decent microphone that will record audio for you ( portable recording device, another computer, iPad and many more).
Find out a quiet place and environment and folks the following steps to record the audio in easy steps:
1. Call any of your friends and turn on the speaker of your iPhone.
2. Take another recording device just near to your speaker and on the recording option.
3. After a while of conversation, End the call and stop recording.
4. Save the recording and listen whenever you want.
All set, now you are supposed to record audio whenever you want. Just need another recording device.
It is strictly prohibited to record audios by some local laws in specific nations or states. But above we provide you with the best ways to record call audios in iOS.
There will be no issue in recording incoming calls but when it comes to outgoing calls it is a little bit difficult task for you.
So, the last and 4th methods work diligently in that situation. Another efficient option is using a third-party application to record audio but take care of the privacy because you blindly share OTP with an unknown and unofficial application.
Never share OPT from the phone number you are using in net banking and bank account.
FAQ: Frequently Asked Questions
These are some of the frequently asked questions related to the record a phone call with complete information.
Can I record a phone conversation?
Phone recording is legal in the United States under federal and most state laws if just one party (and yes, that can be you) consents. Some nations, on the other hand, need both parties to consent to being recorded. Of course, other countries have their own laws.
How can I record a phone call without the other person knowing?
If you have an Android phone, Appliqato's Automatic Call Recorder is one of the greatest call recording apps available in the Google Play Store. The program automatically records all outgoing and incoming phone calls once loaded, without warning the individual being recorded.
Can you record a phone call on an iPhone?
Recording phone calls is not possible on the iPhone. There is a workaround in the apps that do exist to record a call—and there are a lot of them—but it usually costs money. The only reason iPhone recorder apps work is because they employ three-way conference calls, which can be incoming or outgoing.
How do I automatically record phone calls on my iPhone?
In order to automatically record phone calls on your iPhone you need to follow these steps on your iPhone.
1.Go to Phone > Settings.
2.Go to Recording Options.
3.Choose whether you want every call to be automatically recorded or manually recorded.
This is end of this short guide.
Related Articles:
How to Download HP Printer Drivers
8 Best Pokemon Movies To Watch
How to HP Serial Number Lookup [Step by Step]
How to Get a Mounts in FFXIV: [Final Fantasy XIV]
How to Request Refund on Steam
How to Transfer Money From Venmo to PayPal
How to Change Spotify Profile Picture'
How to Change Hotmail Password – Step by Step
5 Best Reminder App with Alarm To Install On Phone
5 Cheap Ways To Ship Stuff Across The Country
How To Record Screen And Audio on Mac QuickTime
10 Best Programming Apps For Beginners
10 Games to Play with Friends When Bored
How to Calculate Square Feet of a House [Explained]
8 Best Graphics Designing & Editing Apps For Linux