What is ProtonMail? Why it's better than Gmail?
Privacy is more important. Thus, protonMail is way more secure than any other email provider. For example, Gmail. Don't you know what protonMail is?
Here is your answer. Do read carefully and understand. Also, make those aware of the term. Plus, protonMail shows no advertisement.
To clarify, you will no longer have to face advertisements again and again while using your protonMail app.
What is ProtonMail?
ProtonMail is an email provider. To simplify, ProtonMail provides you service of email and inbox privacy. Also, end-to-end encryption service.
Here you can receive emails like Gmail. So, a scientist from Switzerland has found it after long research at CERN.
Additionally, it was founded in Geneva, in 2013 and launched on 16 May 2014. And, was run by a company called parent company proton technologies, AG.
Moreover, parent company proton technologies also provide VPN service. Meanwhile, using protonMail you can provide a recovery link if you want.
In protonMail, you'll receive 500 MB storage with 150 messages per day. Above all, you can have two email ids at a time.
Because protonMail is a multi supporter email provider. Hence, anyone can download proton mail from the play store.
Why is ProtonMail better than Gmail?
After reading the above paragraph, you must have got a little idea of it. That is to say,  Why should you use protonMail instead of Gmail?
Both are email providers and can be used on desktops, laptops and mobile phones.
Firstly, protonMail provides you advertisement-free service whereas you get lots of advertisements while using Gmail. Because Gmail earns money from advertisements.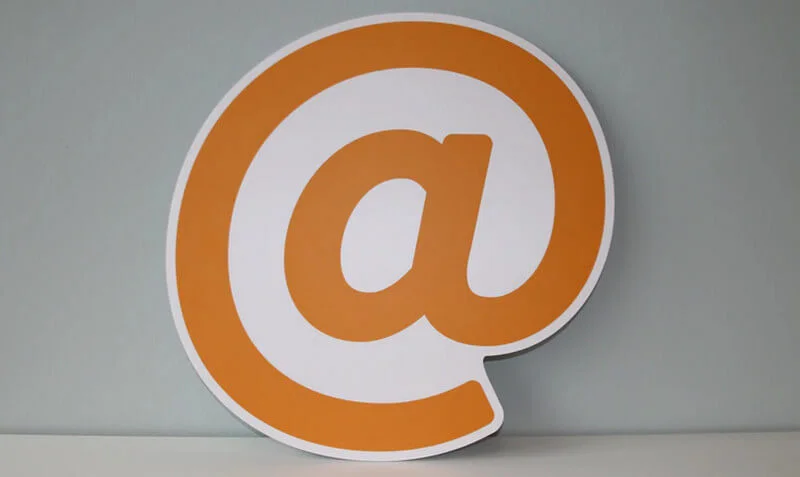 Secondly, when a person is searching for a secure email provider. Thus, his search will end on protonMail.
Thirdly, it will require a no-logs policy. Also, CSV contact import. Above all, accounts run in 20 languages and so. Moreover, proton mail has recently updated the UI and offers a different layout.
Fourthly, the protonMail email provider has keyboard shortcuts features. Which include basic action, basic navigation, action shortcut and folder shortcut. Thus, you can run protonMail faster than Gmail.
nextly, Offers migration tools along with free ProtonVPN. In the migration tool, you will be able to save time and escape from copy-pasting.
The migration tool will allow you to import and export your data instead of copy-pasting. Whereas, a virtual private network offers you secure internet access.
Lastly, the Automatic deletion process. To clarify, the protonMail email will delete automatically once it reaches its time limit.
For example, you have to select the expiry date of the email. Hence, no time-consuming process of selecting and deleting emails. Contrastly, Gmail has no such features. In this, you have to select each email and delete it.
Furthermore, protonMail supports 2FA. 2FA is two-factor authentication. Which simply helps you protect your account. Hence, no password issue here.
Don't forget that 6-digit code. Otherwise, you won't be able to open your protonMail app.
How to use ProtonMail?
Using protonMail is simple and quick. Plus, it will support iOS and Android apps. Download protonMail email from Google play store.
Around 1 million people had downloaded protonMail. Above all, it had 4.5 stars along with 28,000 reviews. Before proceeding further, first create an email address.
So, it will run smoothly on your device called free pm. me an email address. For instance, you can create a proton mail email id like ' youaresmart6390@protonmail.com' else 'youaresmart6390@pm.me' ( stop searching this link, it is just an example).
After logging into protonMail you can simply run as you were running Gmail. Likewise, you will find multiple folders like inbox, starred, spam, trash and draft. Also, archive, send and contacts.
ProtonMail Performance
Along with the security and privacy protection of proton mail, it will give you fast speed. Despite having multiple features and strict security, proton mail does not lag and creates issues.
Additionally, the performance of protonMail is impressive. Because this will not take a longer time to upload a pic or video.
Similarly, downloading becomes easy with fast-speed providers too. In contrast, Gmail takes time in uploading pictures as well as in sync.
Above all, no storage full tension. And, users can switch from free to paid versions. Even in the middle of running a particular version.
ProtonMail vs Gmail
Hope you understand which one is better for you at the minimum price. Because security is above all. No one wants third-party interruption.
Henceforth, below mentioned are differences between proton mail and Gmail. Also, what is better: protonMail or Gmail?.
Where Gmail has been used for many years and provides good service. But, protonMail is a giant in front of Gmail. For example, security, data protection and verification. With having end to end encryption, NO ONE CAN ACCESS YOUR EMAIL without knowing the six-digit code.
ADVERTISEMENT FREE service. Like Gmail, protonMail shows you no advertisement. while running the app or doing your office work.
Running Gmail can be easy but if your concern is for privacy. Then a protonmail email provider is a smart choice. As a result, your data will be in a safe app.
FAQ: Frequently Asked Questions
These are some of the frequently asked questions related to what is Protonmail with complete information.
What is ProtonMail used for?
ProtonMail is a simple webmail service that delivers end-to-end encryption for message transmission and secures your message archive with zero-access encryption. A secure calendar and (beta) file storage system are also included in this growing application.
Is ProtonMail actually safe?
End-to-end encryption, little tracking or logging of personally identifiable information, independently audited, open source cryptography, zero access design, and SSL encrypted connections are all features of ProtonMail. However, no system, including ProtonMail, is completely safe.
Who uses ProtonMail?
Protonmail is used by 4,013 companies, according to our data. The majority of Protonmail users are based in the United States and work in the Computer Software business.
What are the disadvantages of ProtonMail?
Protonmail Bridge frequently logs out without warning, making it difficult to log back in and sync everything. The spam filter can be overly aggressive at times, obstructing valid mail.
Related Articles:
How To Create A Group Email In Gmail?
How to Create Email Group in Outlook
GeForce Experience Error Code 0x0003 [RESOLVED]
How to Fix High Disk Usage by Modern Setup Host
(5 Ways) How to Find HP Laptop Battery Model Number
How to Enable Spell Check in Chrome
How to Turn ON Spell Check in Word
20 Best Online Guitar Lessons (Apps & Websites)
How To Reset Hp Laptop? Step by Step Guide
How to Transfer Money From Venmo to PayPal
When Will Endgame be on Netflix
How Much Do Starbucks Pay [Explained]
How to Change Apple ID Password – Step by Step
How To Print Documents From Android Phone
5 Best Reminder App with Alarm To Install On Phone
10 Games to Play with Friends When Bored