How I Can Reset HP Laptop? Don't Worry, Read Out This Article For Complete Information.
Hewlett Packard (HP) is one of the top brands of Laptops and computers. A big percentage goes to HP when we talk about Laptop users in the world. That is why we are here with a new topic called how to reset HP laptop. As a laptop user, we all come up with new problems every day. Sometimes we have some viruses or spyware in our pc. Sometimes we have a lot of errors in some software or the application.
How To Reset HP Laptop (Windows7, Windows 8 & Windows 10)
Sometimes we all find that there is a software application that is not working on our computer. So we all look for the answers and the solutions to these problems. Today we are going to talk about one of the most common issues that laptop users face and the one most serious issue called how to reset HP laptop. This post is specifically for the HP laptop users. So if you are using HP laptop and you want it to be reset, then here are the best instructions for you. Please read carefully all the instructions and follow them thoroughly.
Two Different Methods For Two Different Situations 
There are two different situations when we find trouble starting our Laptop. Mainly two reasons are behind the topic of how to reset HP laptop. These two different situations are resolved with two different methods. The first method is to choose the Windows Recovery Mode and the second one is to choose the Windows 10 system reset option. Both of the features are different and we choose according to the situation that we are facing.
Choose the Windows 10 system reset option when you are unable to login to your windows computer or laptop. But if you can fill up the login credentials and you just find that windows are facing troubles to start then you have to go through the windows recovery mode. 
Windows Recovery Mode : 
If you are unable to login to your HP laptop and you want to know how to reset hp laptop, then you have to follow the below-mentioned steps.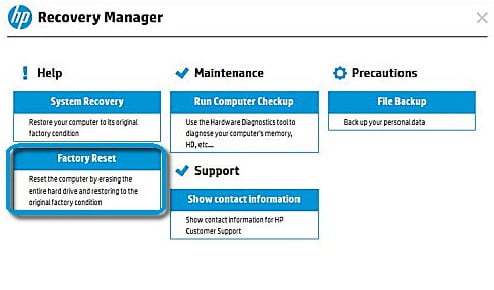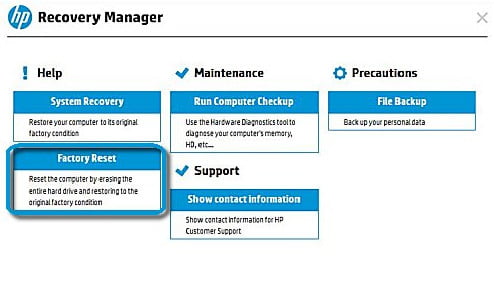 Start your computer and start pressing F11. 
After that, you will find an option called Troubleshoot, Click on it. 
The next option that you have to choose is the HP Recovery Manager. 
Now click on Windows Recovery management. 
It will Recover the windows by reinstalling it in Drive C:
How To Reset Windows PC: Step by Step Guide
If you can log in to your system computer and still you want to know how to reset hp laptop, Then this guide is just for you. In this guide, you just have to follow the basic steps mentioned below. 
Step 1:
Turn on your HP Laptop from the Power Button (In case it already turned on then move to 2 step).
Step 2:
Go to the Search Bar from the desktop Taskbar.
Step 3:
Type Reset This PC or Updates & Security.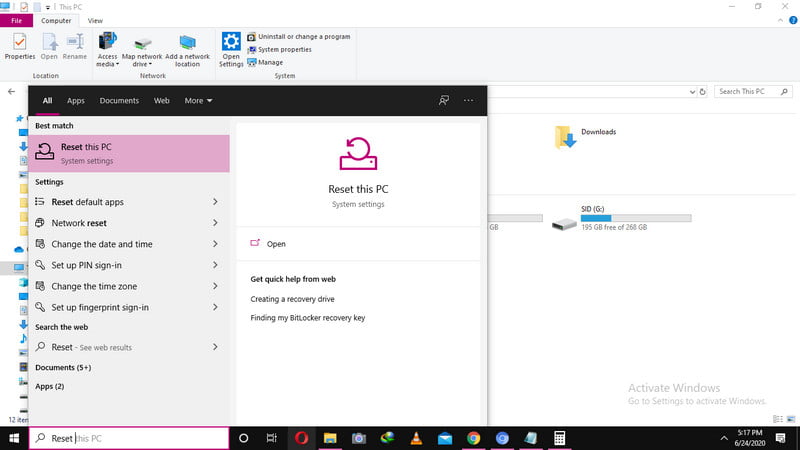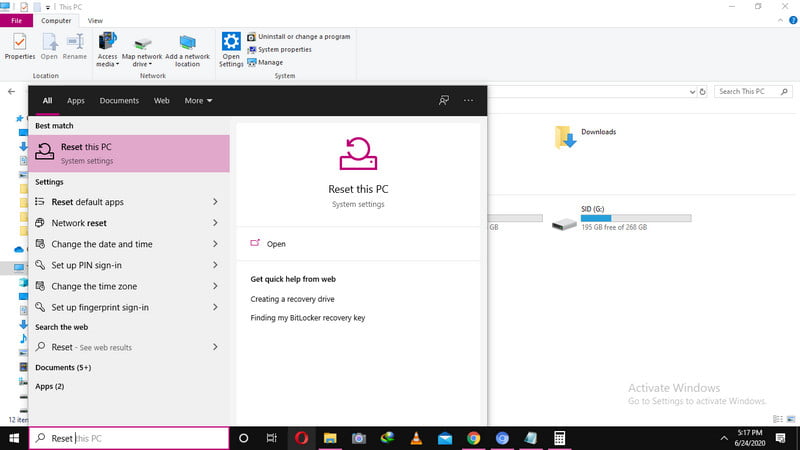 Step 4:
Under Updates & Security Tab find Reset This PC option
Step 5:
Now click on Get Started Under Reset This PC option.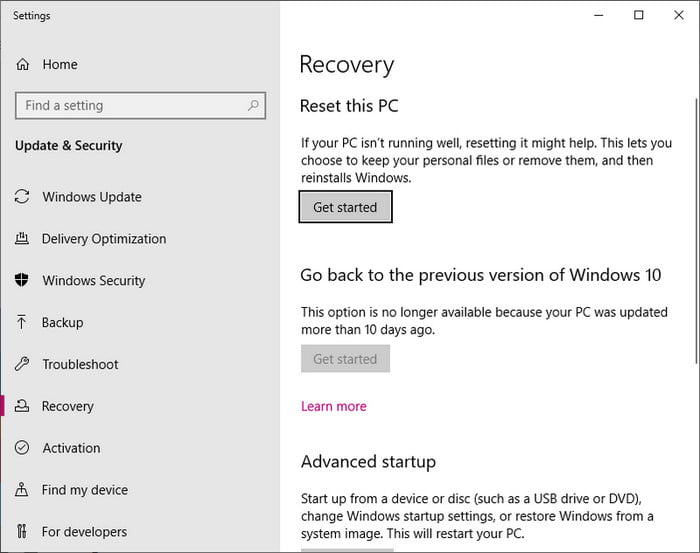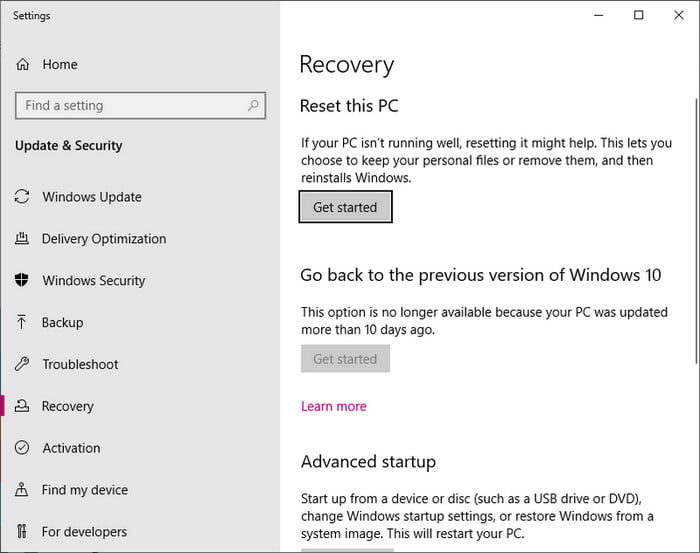 Step 6:
Now your System will reset itself. 
Step 7:
Before resetting it will ask for a few options. You have to choose the options according to your requirement and resources. 
Note:
It will ask for the method of re-installing windows.
Step 8:
Choose one from Cloud Download or Local Re-install.
Step 9:
Next choose, Whether to keep your files or not. 
Step 10:
Now click Next, And you Are Done! 
Related Articles: