10+ Best Sound Equalizer For Windows 11, 10 (2022)
Here in this article, we have listed some of the best sound equalizer for Windows 11, 10 and later versions without having a hassle.
Are you searching for the best Sound Equaliser to tweak the Windows 10 sound according to your preference and choice?
Your Windows 10 would allow you to customize the sounds according to your requirements; if you want a solution, keep reading. 
Whether you are a heavy gamer, an audiophile, or just wanted to customize the audio for entertainment using your windows 10, you would not be supposed to do this default by Wi does 10.
You need to have a Sound equalizer application of the software. It will provide you with the interface to perform all the tasks related to Sound modifications.
What is Sound Equalizer Software
?
Sound Equalizer is a great device that can customize or modify any of the sounds you want; it will allow you to add different specifications to your sound and music.
An equalizer can adjust the loudness of your audio frequencies, which will make it comfortable to listen to and the acoustics of the environment. Some of the most abundant specifications of Equalizers are:
● Boost the bass, vocal, and all types of aptitudes of the sounds.
● Adjust the likeness of sound frequencies
● Set up the sound according to the preference for room, hall, open ground, and auditorium.
● Adjust the pitch of the sound.
You may be puzzled in selecting the best equalizer for Windows 10 that will provide you with all the specifications required to modify and customize any sound.
Best Sound Equalizers For Windows 10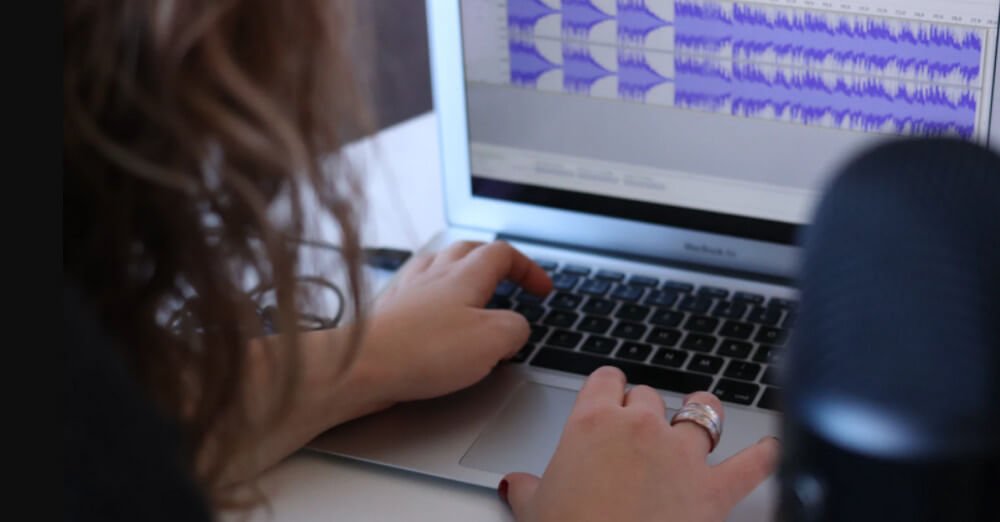 Voice AutoEQ
The VoiceAutoEQ is an outstanding audio application that helps its users to enhance their voice quality. Furthermore, this application also boosts the productivity and workflow of audio processing and lot more features you can access through this audio software.
Such as it helps you to remove the background noise or sound from the audio without having a hassle. Let's take a look at some of this application's best features that you can easily enable and use on Windows.
It can automatically remove the breath sound from the audio and allows the user to continuously record audio from any device.
The interface of this application is easy to use anyone who doesn't have knowledge of audio software can also be able to use it. If you're are macOS user then don't get the application supports both Windows and Mac operating systems.
Equalizer Pro
It is one of the most popular equalizers available for Windows 10; it provides a user-friendly, clean, and clutter-free interface that makes it the perfect choice for Windows 10.
The application will offer you a 10-band equalizer. If you are a professional Audio modifier and searching for the best, you go towards Equalizer Pro.
It has a lot more specifications than any other basic equalizer. It is specially made for dedicated audiophiles. 
The application comes along with 20 presets and the proficiency to save your equalizer profiles. It provides users with a system-wide-bass boost feature.
You are supposed to access a preamp volume control which allows you to adjust a single band to boost low tunes without needing to grasp each round individually. 
EarTrumpet
EarTrumpet is also one of the best sound applications for Windows 10. Because of its features and easy-to-use interface.
Users can access advanced volume control settings using this tool on Windows. Furthermore, the application supports transferring apps from different audio devices along with supporting multiple audio file formats for both export and import.
With this software, you can control the default sound device within a few clicks because of the simple interface and fast audio processing.
Windows users can easily download and install this application from the Microsoft Store for free of cost.
Equalizer APO
Another most recommended sound equalizer is Equalizer APO. You are supposed to download this equalizer for free without any subscription.
It provides users with several abundant features like customizable power options, full-featured specifications, and many more. APO stands for audio processing object.
If your audio uses an API including ASIO or WASAPI., sorry to say, but the application can't load that audio.
The main specifications of the equalizer APO is that it contained an unlimited number of sound filters, supported 3-D surround sounds, multi-channel use, created multiple files, and got between them all in a flash. The main feature is that it requires low CPU usage, making it fast and stable for all devices.
There is only a single shortcoming of the application: its lack of a graphical user interface (GUI). That is why you are supposed to edit the filter in a TXT file.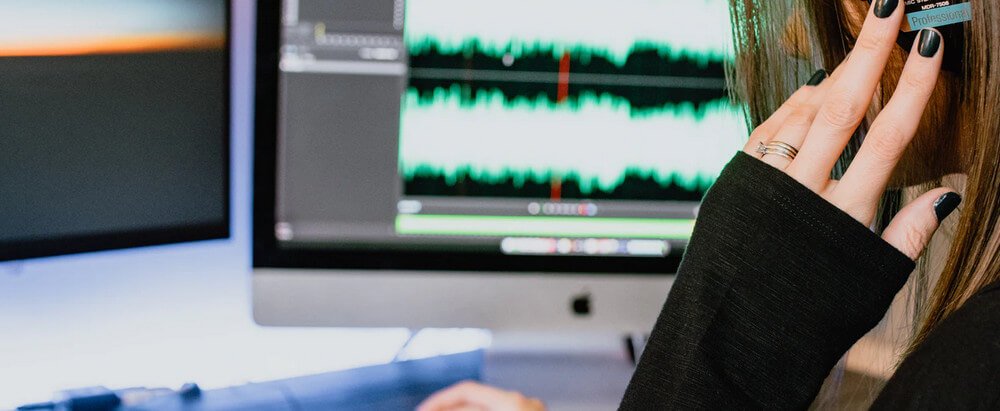 Graphic Equalizer Studio
The graphic equalizer studio has several build-in volume control settings that allow you to easily modify the audio in a few minutes.
if you have already progressed the knowledge of audio software because this type of software requires at least basic knowledge of audio software.
Some of the dynamic features of this audio software are it can provide auto-selection of band frequencies with an Octave selector.
In Windows 10 it supports programmable frequency selection with an independent Band Calculator and much more.
FX Sound
The outstanding application is a combo of two tools in one. It contains an equalizer as well as a real-time audio processing feature. That makes it one of the most popular equalizer applications for Windows 10 users.
The equalizer of the application comes along with ten bands that move from 110 Hz to 15kHz. You are supposed to access customizable sliders for the ultimate experience of fidelity.
It reduces muffled sounds in customizable audio, surround sound, ambiance to add extra stereo dept, dynamic boost, loudness with dynamic range, and bass boost. Its profile contains numerous elements like Country, Rap, Dialog boost Techno, Alternative Rock, etc. 
Real-time processing helps you when you are listening to any sounds or audio directly from the web. It will adjust the audio's surround sound, fidelity, and ambiance, as the web audio has only a 16-bit processor, and FX audio converts it to a 32-bit processor. It will enhance the output experience.
The application comes in both free and premium versions; the free has some reduced specifications while the premium one is loaded with all specifications and features, and costs around $1.25/month. 
Bongiovi DPS
DPS stands for digital power station; it uses DPS to enhance sound quality for your games, music, videos, movies, and applications. It works in real-time to optimize and improve the valuable experience. Bongiovi application is available for both Mac and Windows.
Unfortunately, the application is not free. You are supposed to pay the amount of around $4.99/month to get the subscription.
Along with the application, you will enjoy system-wide DPS audio processing, access to the subwoofer, immersive headphone audio, thousands of custom sounds, a deep base, mechanical surroundings, and many more. You can access the base, won't visualize, and treble.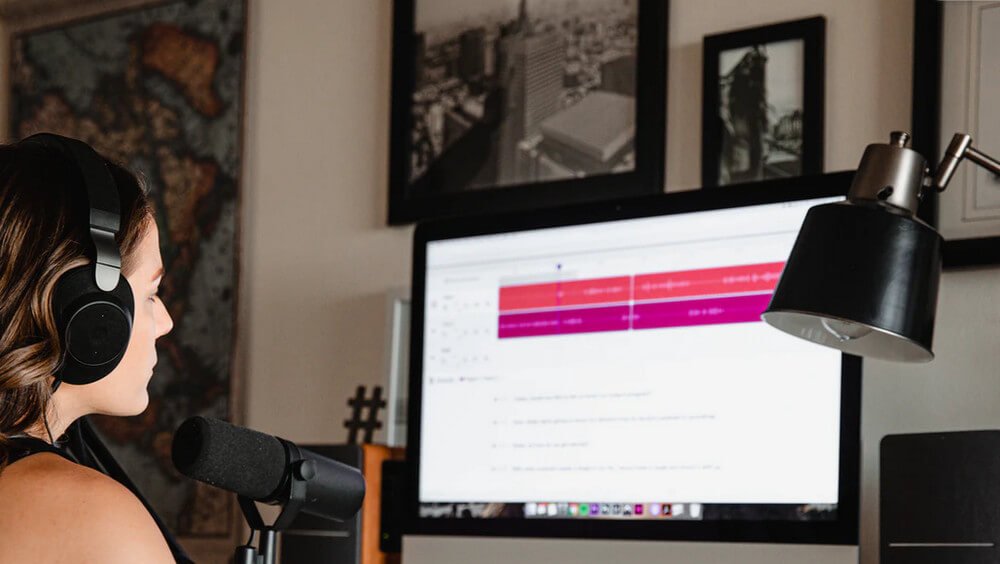 Boom 3D
The application is an equalizer-based software available for both Windows and Mac OS. The application is specially designed for gamers or people who used to listen to the audio by headphones.
The application is loaded with many abundant features like it converts all your sounds to 3-D sounds, which makes it perfect for headphones. 
The abundant features and specifications will make it one of the top 6 equalizers mentioned in your list. It contains dozens of presets, and more than 31 bands to provide the ultimate sound experience.
All these are combined to produce an immersive listening experience. The application isn't available for free you need to spend $39.99 for its lifetime subscription. 
VoiceMeeter Banana
The application is specially designed for the editors who edit their youtube videos and need to add voice-over to the audio. Voicemeter banana is if you want to make your career in Youtube, then the application is best for your voice-over videos.
It provides advanced audio-mixer audio. It will allow you to control all your Computer audio for making your streaming easier and more stable.
The application will allow you to adjust and customize input as well as output audio. Just connect a microphone to start recording for your youtube video or streaming. 
WavPad Audio
The WavPad Audio is an advanced Windows audio editing software. It supports both the Windows and Mac operating systems, moreover, with this software, you can perform multiple audio editing tasks without a hassle.
The application allows you to record and customize the voice, and music along with another audio recording that you can import into the software.
In terms of audio editing the software support audio effects such as audio effect like amplify normalizes, Equalizer, reverb, echo, reverse and many more.
In windows, it supports the import and export of several file formats such as  MP3, WAV, VOX, WMA, GSM, and much more. The software also provides a Batch processing feature from which you can add audio effects and convert thousands of files into individual functions.
You may be pleased to come to know that the application is available for free. Yes, it doesn't require any capital to invest or any subscription. 
FAQ: Frequently Asked Questions
These are some of the frequently asked questions related to the Sound Equalizer Windows 10, 11 or later version with complete information.
Is there an equalizer in Windows 10?
Now in Windows 10, equalizations become much easier and more convenient with the equalizer feature. You can now adjust the balance between frequency components by using the equalizer settings, and you can emulate the frequency response of various performance conditions, such as Rock, Live, Jazz.
How do I get to the equalizer in Windows?
Right-click on the default speakers, then select properties. There will be an enhancements tab in this properties window. Select it and you will find equalizer options.
How do I open Realtek HD Audio Manager?
To launch Control Panel, use Windows + R, type control panel into the search box, then hit Enter. Step 2: Next to View by in the Control Panel window, click Small icons. To open Realtek HD Audio Manager in Windows 10, look for it and double-click it.
Does Windows 11 have a built-in equalizer?
When enabled, Windows 11's Enhance Audio function increases sound quality for the current speaker setup. Enhancements to Bass Boost, Headphone Virtualization, and Loudness Equalization are included in this feature.
Related Articles:
5 Ways To Download Windows 10 IOS Files
How To Install Windows 10 on a New Hard Drive?
Windows 10 Won't Boot (How to fix it)?
5 Ways To Fix Error Code Weasel In Destiny
What is Vpn in Android? All You Need To Know
What Does SMH Mean When Texting Message
How to Use Find My iPhone To Locate Your iPhone
How to Print Black and White on Mac
How To Select Multiple Files on Mac
How To Export Google Voice Call History
How To Find And Remove Duplicate Emails in Gmail
How to Delete Cookies and History In Firefox on Windows 7
How To Update Keyboard Driver on Windows 10
Which Company Owns the Converse Brand – [Explained]
What is a Difference Between a Llama and an Alpaca