Windows Stop Code: How To Find and Fix (April 2022)
This is a comprehensive guide based on how to fix Windows Stop Code error on Windows 11, 10 and later versions of operating system.
Many users use windows since it is flexible and convenient. Windows cost less than other operating software like Apple OS.
With many advantages, windows have some disadvantages as well. Some disadvantages are that it cannot run some heavy application that requires a strong processor even though the user will have a great setup, but if the OS does not support it, it won't work.
In windows, video decoding takes too long, whereas Apple takes just some minutes to decode GBs of video.
The operating software of windows is user-friendly, so people choose this over any other OS. While playing any game with higher specifications than the capacity of the window.
The game will crash regularly, making the user angry and breaking down the desktop. So, to stop that user should install an application that is suitable for the computer.
While running PC, if suddenly it crashes and it shows the bluescreen of death. There are many chances that you are going to lose the work that you were doing currently.
The Stop code on Windows 10 details exactly what happened to your system.
How does Windows System work?
Whenever windows crash, it helps to generate a stop code that is displayed on the bluescreen. The stop code is a hexadecimal code that starts with 0x, followed by a string of eight other characters.
Each stop code refers to a unique windows error and directs the user on how to fix the error and get back PC again.
If the user is getting windows memory management error that carries the stop code 0x0000001A, it refers to the critical error with the system memory management.
On the internet, every solution for every problem is written over, which might help carry out the problem.
The Windows stop code, each code answer is present in their official website which is present in the windows official site which can be found to solve this issue and get back the PC again.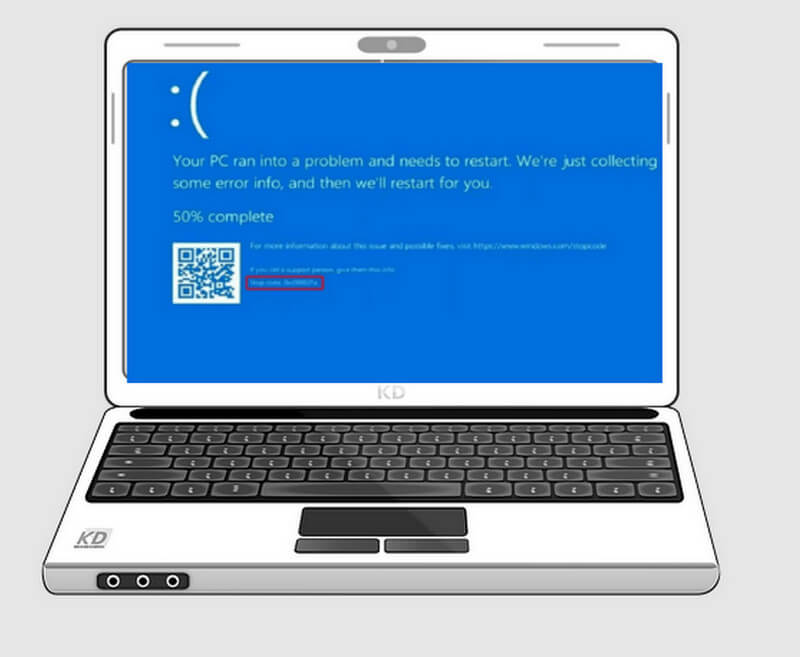 What is Window Stop Code?
When the window reaches a critical error for which the system shutdown automatically without giving any hint, it is the responsibility of every windows repairer to solve it as quickly as they can. If the user does not know that overclocking the PC might damage it more, it's not the fault.
Users should save the early works that they have done while working. Saving it continuously can help to protect the data. If the user misses the stop code, then he will miss the error message as well.
So in this situation, the user has to stay patient and wait for some time. After the window crashes, if it shutdowns automatically by itself is better; otherwise, force shut down can save some information.
How to Obtain a Windows Stop Code?
When the user's computer crashes and a bluescreen appears, it will show a stop code. In that stop code, the message is hidden for which the computer has crashed. If the user will miss the stop code because of stress, the easiest way to find a windows 10 stop code is to use Nirsoft's bluescreen view tool.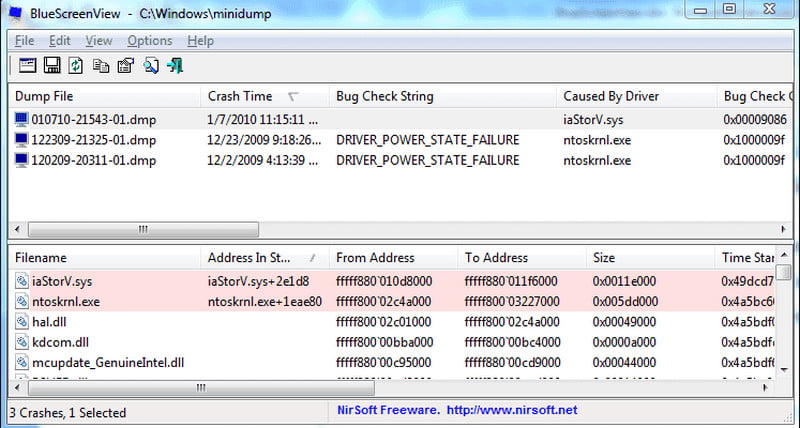 It will automatically load any previous minidumps and error codes on the system. From this application, the user will get all the information for which windows are not working well. Many people had faced this issue, and this software helped all of them.
Users should have a sharp mind to do all these things; otherwise, this work will be more critical, and ending up the work can take time as well.
Way To Fix Windows Stop Code Errors?
Many issues cannot be counted in windows, but some are common, which can be considered and solving methods works on them. Some of the following are resolved stop code errors:
Memory Management 0x0000001A
System service exception 0x0000003B
WHEA Uncorrectable error 0x00000124
Critical Process Died 0x000000EF
Machine check exception 0x0000009C
Boot Selection Failed 0xc0000225
Windows Store error code 0x8000ffff'
Windows stop code error alerts the user that an error is there on the PC. While some stop codes require a specific fix, otherwise, it won't let the user run the PC. The user can try some troubleshooting methods.
Restart your Computer or Laptop
The best method for everyone is to restart the PC. In maximum cases, if any error occurs, it can be repaired while restarting, and repair will end in the shortest time or take a long time. Many people still do it, even those who are in the IT sector.
Run the SFC & CHKDSK System Utilities
SFC and CHKDSK are the system utilities that help the user to fix any corrupt file system. At the time, it has been found that windows file become corrupt and caused errors across the system. These tools can help to scan the user system and repair the broken files as well.
Before running the SFC command, the user has to check whether it is working properly or not. To check this, the user can go for the deployment image servicing and management tool or DISM.In this case, DISM will make sure that it will fix the issue and that the PC will run as it was.
To use DISM and SFC given things to be followed:
Type the command prompt in the search bar, select the "run as administrator" option, and open the application.
After that command prompt will open. Type the following command and enter DISM/online/cleanup-image/restorehealth.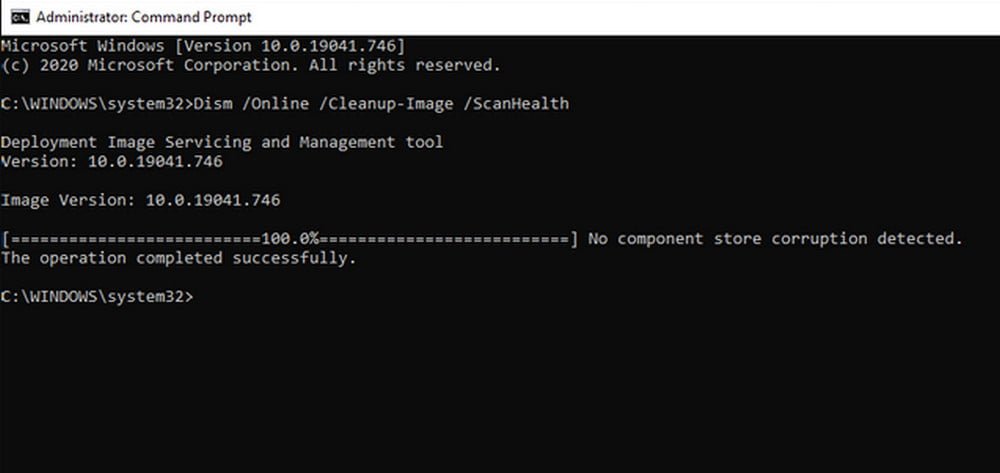 Wait for this command to complete. The process, which can take up to 20 minutes, depends on the system's health. The process can be seen stuck at a certain time working, and the user has to wait for that.
When the process will complete, then type SFC/ scannow and press enter.
Update the Outdated Drivers
You needed to update all the outdated drivers that may cause the stop code error on windows. If you getting Windows 10 stop code error on your PC. Then follow the below-given steps to update all outdated drivers without having a hassle.
1. Type "Device Manager" on the search bar given next to the Start Menu.
2. Now in the device manager window tab, navigate to all the essential drivers that are outdated such as Network and Display adapter etc. Select the driver to expand it and right-click on it and select the "Update Driver" option from the results.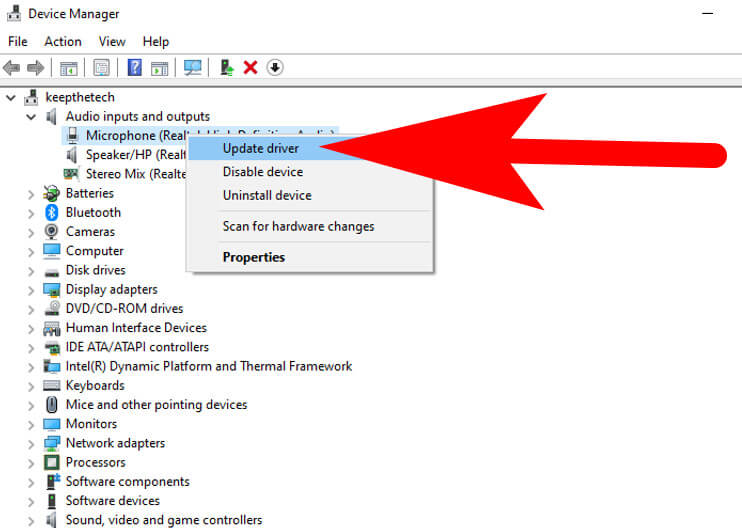 Reboot your computer system and check if you get the Windows Stop Code errors. If not then the error was due to the outdated drivers that may interfere with the system files.
Check for Windows 10 Updates
There are always chances for solving windows stop code is windows update. After the windows update, the bluescreen issues will be fixed.
If there are any Windows issues, then Microsoft will release a fix by sending one update, and repairing will start automatically.
Windows updates will provide fixes and patches for other important things, like security or outdated files. Press on Windows + I to open the settings panel. Now head to the update and security, which will help the user to check whether there is any new update for windows.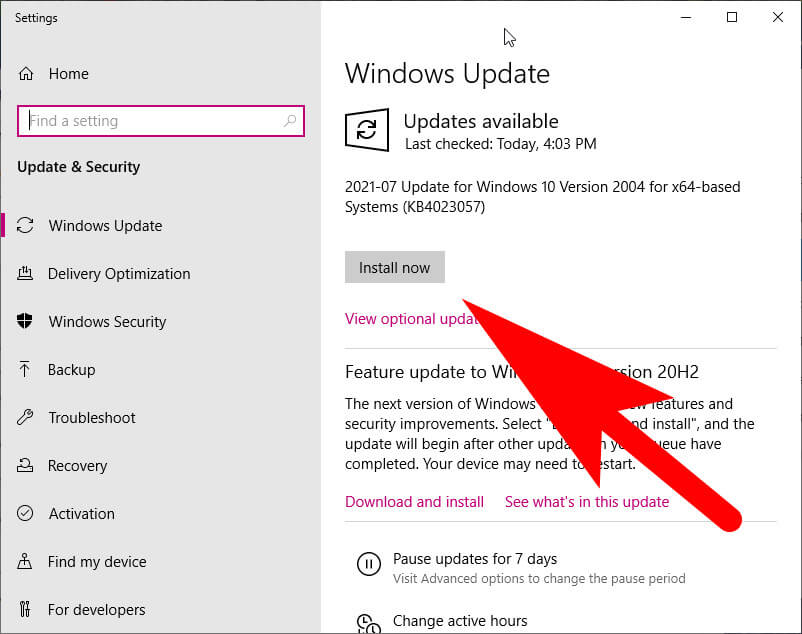 After completing all these methods, the problem for windows stops code will be solved. These are all the simple ways the user can get this PC back with the old data recovery.
People take time to find the solution for this, and you will be solved within some minutes. After updating windows 10 for some days.
The user might feel that the processor is becoming slow, but it takes time to provide a good experience.
While running a PC, sometimes it occurs that it suddenly crashes without any reason. It can be any kind of reason for which the PC has stopped, and the Bluescreen of death had appeared.
Many people wish to know how to solve this issue, but it is not easy in real life. But in this article, easy steps have been clearly defined to fix the windows stop code.
FAQ: Frequently Asked Questions
These are some of the frequently asked questions related to the Windows Stop Code error with complete information.
How do I fix the Windows 10 stop code?
In order to fix the Windows 10 Stop Code Error you need to implement some troubleshooting. Here are all the working troubleshooting methods that fix the stop code error in no time.
1. Restart your computer.
2. Run SFC and CHKDSK. SFC and CHKDSK commands one by one.
3. Update Windows to the latest version.
4. Use Windows 10 build-in Troubleshooter program.
5. Check and Update all drivers.
6. Perform the System Restore.
Why am I getting a Windows stop code?
A blue screen error (also known as a stop error) occurs when your device shuts down or restarts suddenly due to a problem. A blue screen with a message stating that your device has encountered a problem and needs to be restarted may appear.
Is Windows Stop Code a virus?
The phony error message "Stop code: CRITICAL PROCESS DIED" is a fraud that purports to be from Microsoft in order to fool you into thinking your computer has crashed or a virus has been identified. This is done to try to terrify you into calling one of the given phone numbers for help.
What Causes Stop Code on Windows?
It's possible that the computer's hardware drivers are obsolete, or that the MEMORY MANAGEMENT halt code is caused by a rogue or malfunctioning device driver. Check for outdated drivers, or update all of your hardware drivers at once.
Related Articles: 
The Drive Where Windows Is Installed Is Locked
How Much Space Does Windows 10 Take on PC
5 Ways To Download Windows 10 IOS Files
Console Vs PC Gaming: What's Better?
15 Docking Stations for Laptop To Buy
What is the Difference Between Linux Distributions
How to See Word Count on Google Docs (Enable/Disable)
How to Install Android Apps on Kindle Fire
How To Signup For Free Disney Plus Verizon Promotion
How to Get a Mounts in FFXIV: [Final Fantasy XIV]
How to Activate PPSSPP Cheats on Emulator
How To Use Dynamic Lock on Windows 10
30+ Free Chromecast Apps That You Must Have
How to Restart iPhone 11 – Step by Step Guide
How To Make An Iron Golem In Minecraft
3 Ways To Remove Contact Support In Windows 10
10 Laptop Maintenance Tips for Maximum Performance