Version Disney Plus has been launched and you get shocked to know on the first day it hits 10 million customers and increasing continuously per day. So if you're a Verizon wireless customer in the United States you can easily signup for one year free version Disney plus promotion plan.
Who Can Signup For Version Disney+ Promotion Plan
First of all, you must know the Verison offers this one-year promotion for a limited time. Basically, the company offering 1-year free membership to the Disney Plus Streaming video service to the selected customers who have an unlimited plan.
Once a year completed you've to pay $6.99 per month for the subscription plan. Verizon only allowing these selected customers who have one of these carrier plans.
Verizon Unlimited plan, Go Unlimited, Beyond Unlimited, Above Unlimited, Get More Unlimited, Do More Unlimited, Play More Unlimited, and Start Unlimited. Business accounts are not eligible. More importantly, Disney Plus offers only for the new Fios and the 5G Home customers.
Verizon Disney+ Is Totally Free of Cost For An Entire Year
Well, if you are using one the Verizon Unlimted Plans or you've recently signed up for Fios or 5G Home service. Then you can easily take advantage of this free Disney Plus offer. The promotion is for only Disney Plus other streaming services such as Hulu, ESPN+ are not included in this promotion.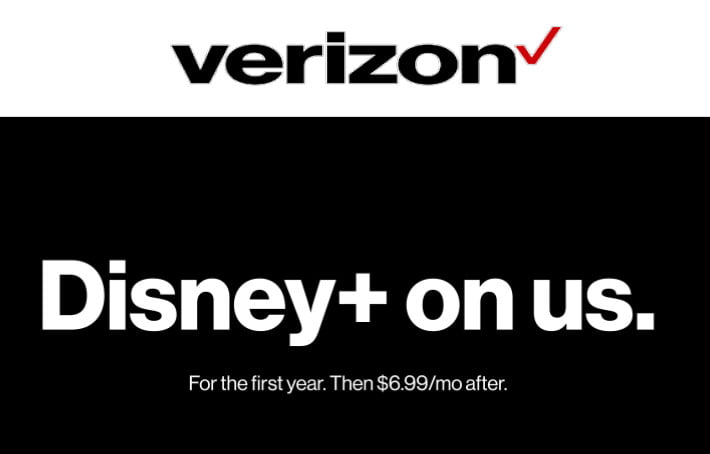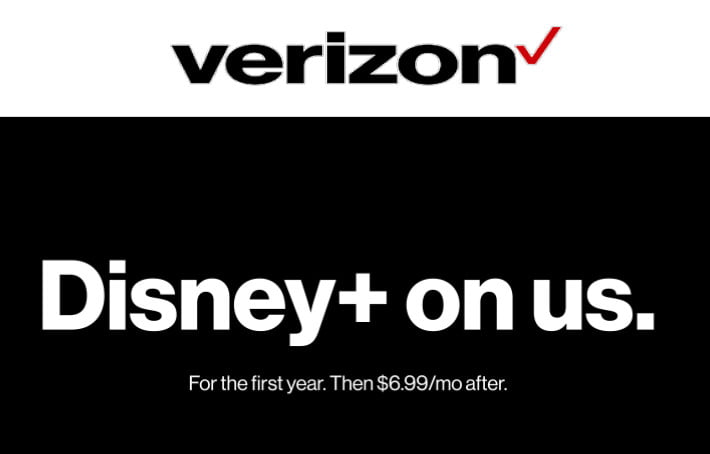 If you want another streaming channel along with free Disney Plus for this you've to separately through special bundles that powered directly by Disney. More importantly, the Disney Plus value will be automatically credited each month according to the promotion plan once you signup for the promotion.
Well, to hold Disney Plus credit each month you've to subscribe to the bundle using the similar email address that associated with the Disney Plus account.
How To Signup For The Disney Plus Promotion
To get the advantage of Disney+ promotion you need to use My Verizon application on your phone or tablet. Follow the steps to signup for the plan.
My Versizon App  (Android/iPhone/ iPad)
Open the My Verizon app.
Tap the Menu icon given at the top left. Select the Account.
log in using your login details.
Now, Go the Entertainment tab, select Learn More under Disney+.
Review and accept the Terms and Conditions, then Select Confirm.
In the last, Tap on the Continue button.
Disney Plus Website
If you using PC or desktop then follow these given below steps to signup for the plan.
Go to the DisneyPlus official website and login into your account.
Enter your Email Address (make sure this email address cannot use for Disney Plus Account before).
Review Disney's Privacy Policy and Subscriber Agreement, after that click Agree & Continue.
Type the Password and hit the continue button.
After that you've will be redirected to install the Disney Plus app on your device. Now you can enjoy Disney play streaming service on any supported device.
Point To Be Noted:
The Fios customers will receive an email with a link for the Signup for the Promotion plan. The email will get into your inbox once the complete installation of Fios is done.
Related Articles: