10 Viral YouTube Video Editor (April 2022)
This is a recently updated, list of best YouTube Video Editor used by popular Video content creators.
With video editing software, you can take your YouTube videos to the next level. Best of all, there are many options that will give you the professional look and feel for your videos.
In this article, we'll discuss what app is best for YouTube video making, as well as which ones have no watermarks and can be used for commercial purposes.
YouTube has continued to be one of the most popular ways to consume and create video content, so it's no surprise that many people want to take their YouTube videos a step further by editing them.
Over the years, the number of youtube video editing apps has grown. This is because people are striving to create and distribute content that matches their personality, interests, or the niche they're trying to reach.
Best of all, there's a video editor for any budget from free up to thousands of dollars!
But if you're looking for an app or software with more advanced features than what is found in the typical mobile editor, here are a few to check out.
Video Editing Apps and Software for YouTube
Adobe Premiere Rush
Video MakerFx
Apple iMovie
Adobe After effects CC
KineMaster
Inshot Video Editor
Wondershare Filmora
Final Cut Pro
DaVinci Resolve
Pinnacle studio 24
1. Adobe Premiere Rush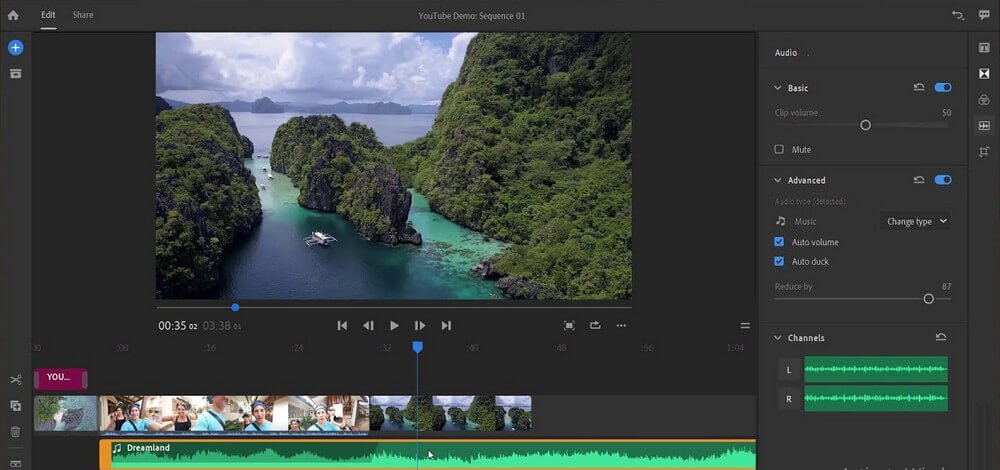 As the name suggests, Adobe Premiere Rush is ideal for editing YouTube videos on the rush.
The software is one of the best video editors for YouTube and it is available for both mobile and desktop users. It has many features that are perfect for making videos on the go and uploading them to your channel.
Although very easy to use, it also has a ton of advanced features like colour grading, stabilization, and more.
If you're looking to make a quick edit before uploading your footage from your camera or phone then Adobe Premiere Rush is the best option. With 100% cloud access, it's pretty much always available on any device that has an internet connection.
Adobe has put a lot of its focus on Premiere Rush this year. It was created specifically for people who need to edit and publish, quickly.
The whole idea is that it will automatically optimize your video quality and size so you don't have to worry about different specs or file formats any more. Best of all, if you like to upload your videos straight from the camera, you can do that too.
Best features:
The Adobe Premiere Rush has been fitted with tons of features. Here are a few:
Supports 360° videos and images
Trim, cut, copy and paste your footage with ease. Easily move the timeline marker to find that perfect spot in seconds.
Apply effects like fades or wipes over sections of a clip; adjust the audio levels on any individual track within a project; use Premiere Rush to easily adjust the color and brightness of clips
Optimize videos for YouTube with just a couple of clicks. You can export as either MP or MKV formats, in resolutions up to 1080p HD (1920×1080).
Publish your projects directly from within Adobe Premier Rush. Upload any video project you've created in Premiere Rush to YouTube, Facebook or Vimeo with just a few clicks.
Easily manage and collaborate on your projects using Adobe Creative Cloud libraries. Share creative assets like video clips, images, audio files, color themes and more.
So you can quickly find the right asset for the job without having to buy it again – then work on your project together, in real-time.
Download: Adobe Premiere Rush for https://premiererush.app.link/oWkact26H8? ($9.99/month)
Download: Adobe Premiere Rush for Windows and Mac ($9.99/month)
2. VideoMaker FX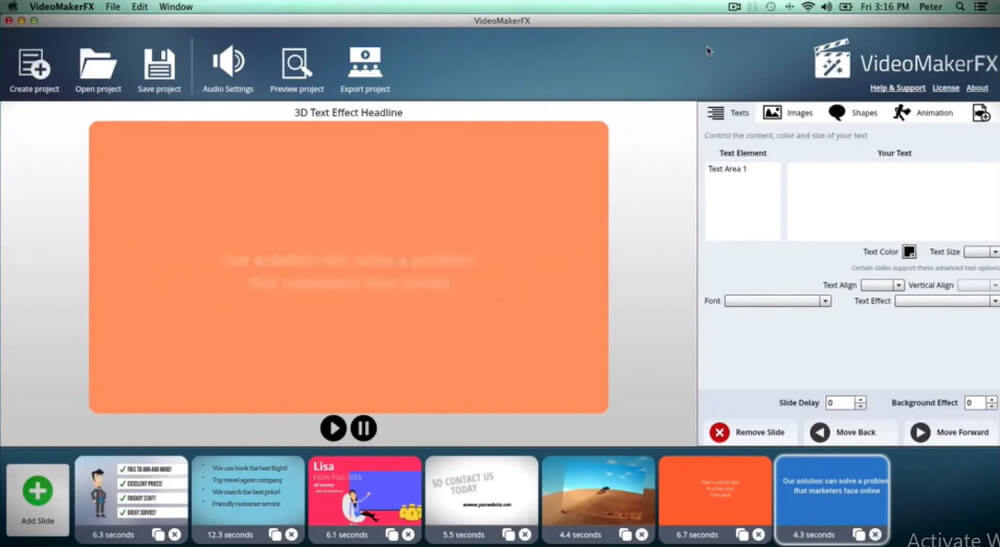 VideoMaker FX is editing software that is easy to use for beginners. The interface and tools are designed with simplicity in mind.
Which makes it easier for users of all skill levels to quickly produce professional-looking videos. It offers a wide range of features including text overlay options as well as built-in transitions and effects.
The software is one of the best video editing apps for YouTube. It has many features and tools to create videos with good quality. Best of all, it's very easy to use!
Best features
Editing Tools: VideoMaker FX comes with a ton of different effects you can apply your clips too – fades, transitions, title sequences, text overlays, and more. There's a lot of variety here so you can really customize your videos to be just the way you want them!
Templates: If editing isn't your thing, it also comes with templates that are designed for different types of content like promos, slideshows, or video blogs. Best yet? All of these templates come with media to get you started, so they're great for beginners too.
It has an intuitive design that's easy enough for a beginner but deep and powerful enough for professionals.
Sharing: One of the best features of VideoMaker FX is how easy it makes sharing your videos on YouTube or Facebook and other social networks. Best part? You can publish straight from within the app!
Pricing: VideoMaker FX is completely free to download and use. The only thing you'll need is a YouTube account which can be easily created from within the app.
3. Apple iMovie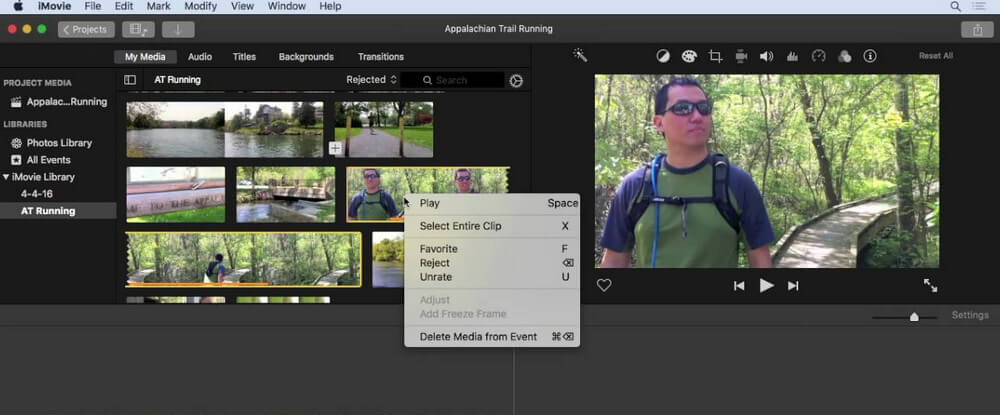 Apple iMovie video editor is an app and software for video editing from Apple that can be used on a Mac or iOS device.
The features of the iMovie are powerful, such as it has templates to help you create your videos in minutes. It also comes with incredible effects like slow motion but these will cost extra from $0.99-$19.99 per effect.
If you want to use the basic features, such as trimming and adding titles, it is free to download on Macs and iOS devices.
4. Adobe After Effects CC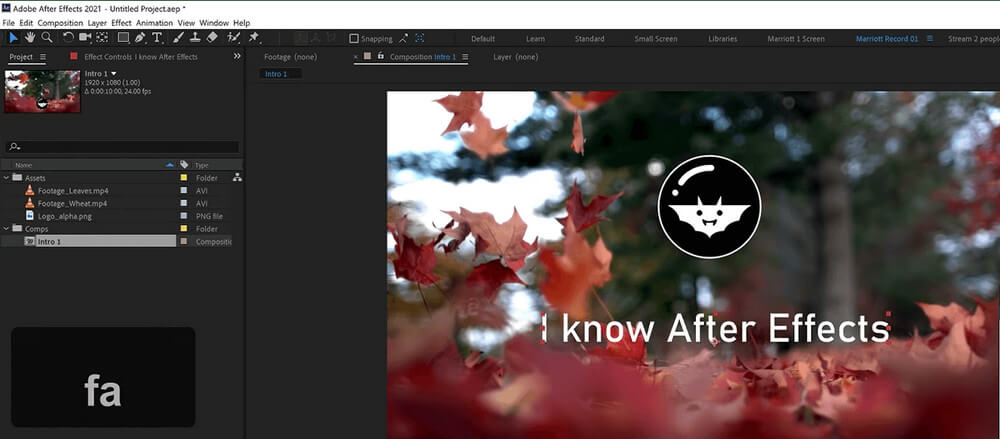 The Best Video Editing App and Software for YouTube is Adobe After Effects CC. It has a lot of features and reviews that make it the best choice.
Pricing: This software can be purchased through Adobe or Creative Cloud plans at $20/month, which also includes other apps like Photoshop Elements 13, Acrobat 11 Pro, and Premiere Pro.
Through Creative Cloud, you also have access to a large variety of other Adobe apps that can be added for one-time purchases as well.
Features: This software has over 100 different features including the ability to create new video compositions from images or movies, isolate parts of videos by color range, track motion with keyframes along a path, control how a video is scaled and rotated for previewing or exporting.
Other cool features include the ability to animate with expressions, create animated masks and non-destructive distorting effects like blurs or exposure adjustments.
Reviews: This app has a rating of four out of five stars on the Apple App Store. It also has over 400 reviews from different users who have downloaded it before which is great for those who are hesitant about
Adobe has received many reviews praising this software as the best option to use when editing videos specifically for YouTube. It was rated five stars by Best Software Reviews  and four out of five stars in other places around the internet.
5. KineMaster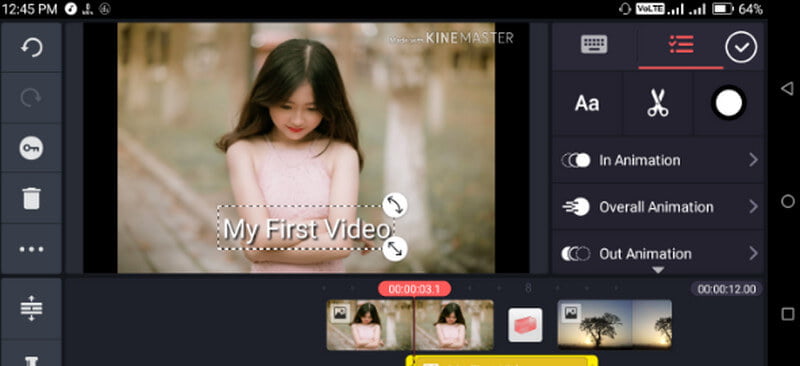 KineMaster is a powerful video editor for Android. It has all the features you need to produce professional-looking videos in minutes, including effects that will make your viewers go "wow." Best of all, it's FREE!
It includes more than 400+ templates and 60+ themes so you can create an eye-catching movie effortlessly. Best of all, it's FREE!
The app has a "smart trimming" feature which lets you use your finger to select the parts of the video that you want to show.
It also includes an easy-to-use text editor with animation effects and fonts for creating subtitles or captions.
Its inbuilt powerful video converter also lets you convert videos to any format for playback on any device, with fast speeds and high-quality output.
6. Inshot Video Editor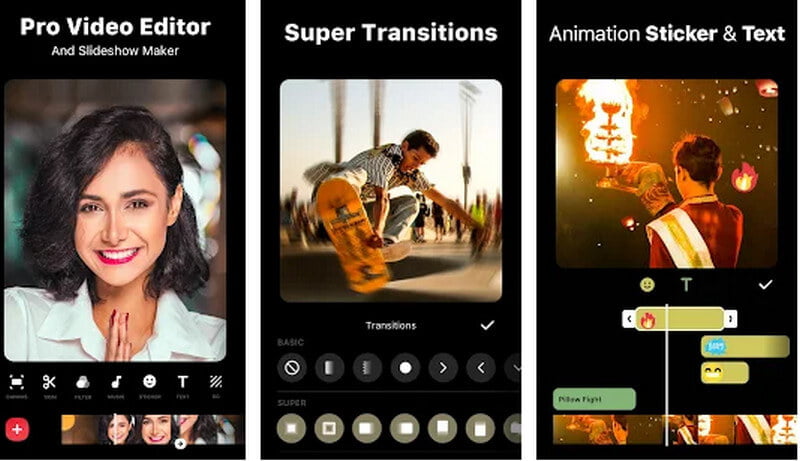 Inshot is a video editor that any beginner can use to create great videos. It has the best features and functions for all your needs, giving you more control over your desired output than ever before. Best of all, InShot is 100% free!
Whether you're creating professional videos or just having fun making silly clips, InShot will be the best video editor for youtube you'll find.
Best Features:
InShot's Best features include the following:
Unique, one-step video editor.
Drag and Drop editor that allows you to easily edit videos with no need of technical knowledge or experience.
Powerful advanced editing tools for professional users who want more control over their projects (everything from removing unwanted objects from your footage to adding captions and transitions).
Best-in-class video effects that allow you to add a range of filters, overlays, and animated texts.
Special Features: One Step Editing Tool, No Technical Knowledge or Experience Needed, Drag & Drop Editor with Powerful Advanced
HD Video Editing – Free Music Library – Animated Filters – Cut, Trim and Split Videos All from One Tool – No Watermark on Your Purchased Media
In conclusion, Inshot is a free video editing software that we recommend to anyone looking to make videos on youtube.
7. Wondershare Filmora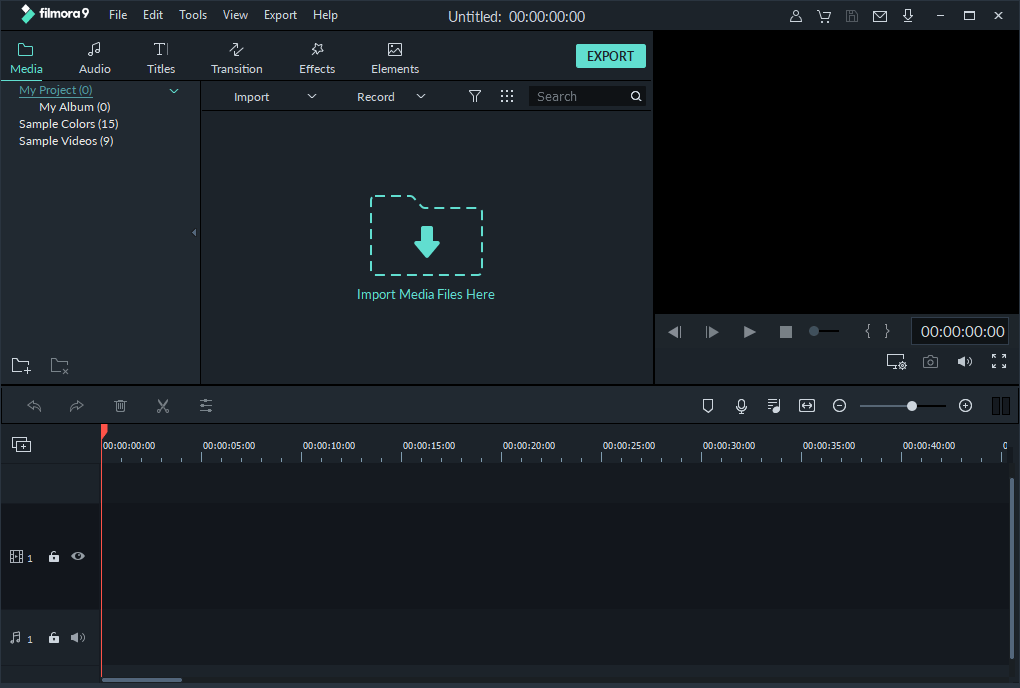 This Is one of the best video editing software for youtube. It's very popular among professional YouTubers.
Wondershare Filmora has a lot of features and advanced tools like timeline editing, audio mixing and video splitting. It also has over 300+ effects for both videos and photos that you can use to create your YouTube content with ease.
It's one of the best software in its category because it includes all these high-quality features without any cost!
You can use it to make a professional-looking video in just a few minutes with its wide range of features and effects. The best thing is that it is free for the basic version, so you can't go wrong with this software.
It also has a Free Trial that lasts 30 days which is perfect if you're on a tight
8. Final Cut Pro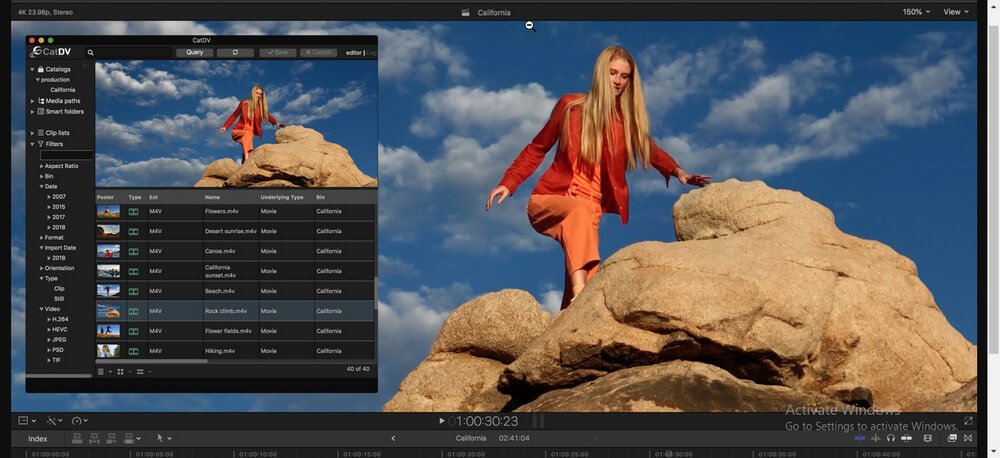 Final Cut Pro is one of the most powerful video editing apps for Mac. It supports both 1080p and 720p resolutions, as well as files captured in formats including AVCHD, DV-NTSC or PAL DV (25/50i).
And it has a wide range of cutting features that can be applied easily by dragging them onto the timeline.
Final Cut Pro also supports a wide range of video, audio, and graphic formats. Best of all: it's priced at $299 for the latest version!
The disadvantages to Final Cut Pro are that there is no support for editing 360-degree videos or Motion Graphics templates (or any graphics in general).
For this reason, Adobe Premiere Pro is the better choice for those who want to create more advanced videos from scratch.
Download Final Cut Pro: Mac
• Final Cut Pro at Best Buy: $299.99 on sale (list price is $399).
9. DaVinci Resolve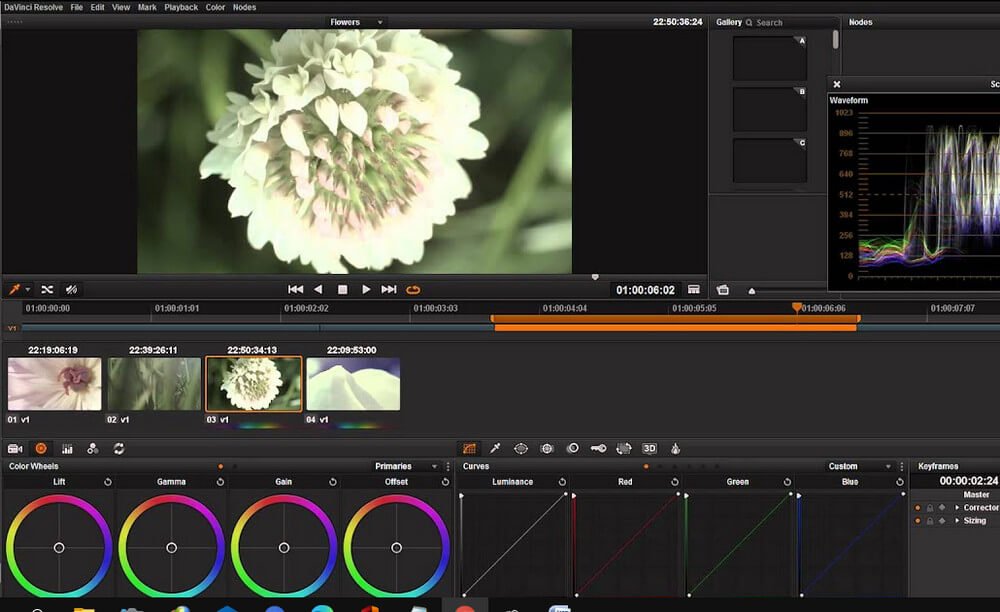 DaVinci Resolve is a powerful video editing software developed by Blackmagic Design.
It was marketed as a more affordable alternative to other professional video editing software like Final Cut Pro or Adobe Premiere Pro.
One important feature that distinguishes DaVinci Resolve from other editing software is the built-in color correction tool.
It's free to download and use on personal projects without a watermark if you register as an individual user.
DaVinci Resolve features over 200 built-in effects with more than 60 filters that can be applied to any clip individually or to an entire sequence and more than 180 built-in transitions.
It has a variety of editing tools including rotoscoping to isolate images or just parts of the image for detailed work on specific areas with its freehand selection tool which is perfect for quick edits as well as precise ones.
You can also use it in combination with other software to create split screens, YouTube-sized video files with the click of a button.
DaVinci Resolve's pricing starts from $299 for the basic version of it, which is available on both Windows and Mac OS X operating systems.
10. Pinnacle studio 24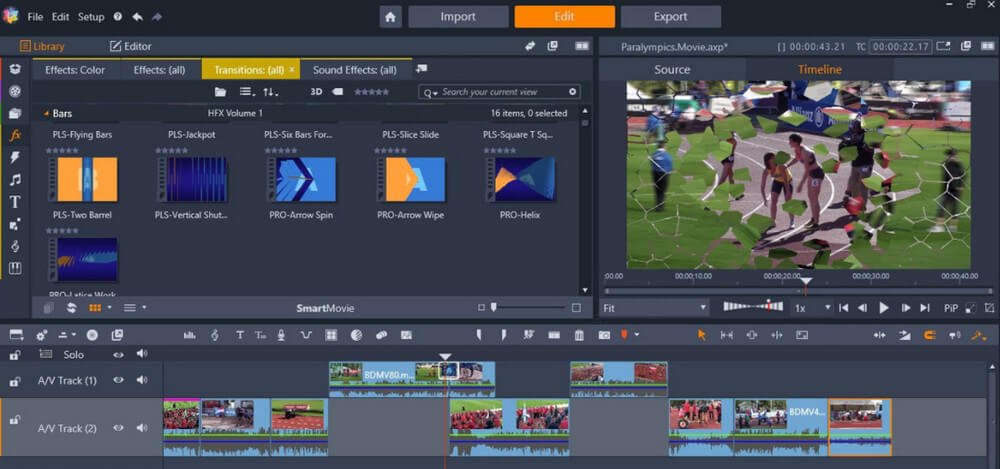 Pinnacle studio is one of the best video editing app for YouTube that you can use to create your YouTube videos. It has some excellent features which make it an ideal choice for YouTube videos as well such as high-quality audio, color correction and so on.
Pinnacle studio also comes in three different editions—basic, pro and ultimate with the basic edition being the cheapest and the ultimate edition is the most expensive. It also has a free trial version which is only available for 30 days.
It has many features, including trimming clips, adding effects in real-time while you edit your film or YouTube uploads, and more.
The pricing ranges from $59-$699 depending on the version of the software. There's also a free trial to see if it's the right fit for you.
Video editing software for YouTube is some of the amazing software that allows its users to make changes to YouTube videos using their software. With this software, you can easily make changes to YouTube videos after downloading them.
FAQ: Frequently Asked Questions
These are some of the frequently Asked Questions related to the Youtube Video Editor with complete information.
What do YouTubers use to edit their videos?
YouTubers use video editors such as InVideo to quickly polish their videos. InVideo's YouTube video editor is great for both beginners and experts because it's simple to use yet strong enough to turn you into one of the greatest YouTube editors online. You don't even have to start from scratch; instead, you can use pre-made templates that can be customized to fit your goals and brand guidelines.
What video editor do YouTubers use?
What software do the majority of YouTubers use to edit their videos? iMovie, Final Cut Pro, and Adobe Premiere Pro CC are the three most common video editing systems used by Youtubers, as I previously stated. The first option is an excellent starting point for newcomers. You can use iMovie on Mac OS if you're a complete novice.
Can I edit YouTube videos for free?
Fortunately, YouTube offers a free web-based video editor that you can use directly from the platform. Although YouTube's Creator Studio is a simple editing tool, it allows you to trim clips from any area of your movie and blur objects or faces in your video to make them anonymous.
What editing software do YouTubers use free?
These are some of the editing software YouTubers use for free of cost. Adobe Premiere Pro, Final Cut Pro X, Adobe After Effects, Lightworks, Freemake, iMovie and Shotcut.
This is the end of this short guide.
Related Articles:
Can't Sign Into YouTube – 8 Troubleshoot To Fix It
YouTube Premium Vs YouTube TV: Which One is Best for You?
How to Download Whole Playlist From YouTube
How to Change YouTube Channel Name
How to Make a Youtube Banner – Ultimate Guide
What is Torrenting And How Does it Work?
Rhytm Bot Command: Use Rythm Bot on Discord
How to Cancel Kindle Unlimited
8 Best Android Emulator for Windows
Enable Push to Talk on Discord In 5 Steps
How to Split Screen on Chromebook
WiFi Not Working: 15 Ways To Fix
Create Bootable USB For Windows 10 [ 3 Methods]