Can't Sign Into YouTube – 8 Troubleshoot To Fix It
Can't Sign into YouTube: Don't be alarmed if YouTube keeps informing you that something went wrong and you can't log in to your account.
Login problems are more prevalent than you would believe, and they're also relatively simple to resolve. So, without further ado, let's dive right in and see how to resolve this issue on both PC and Android quickly.
Please Double Check Your Username And Password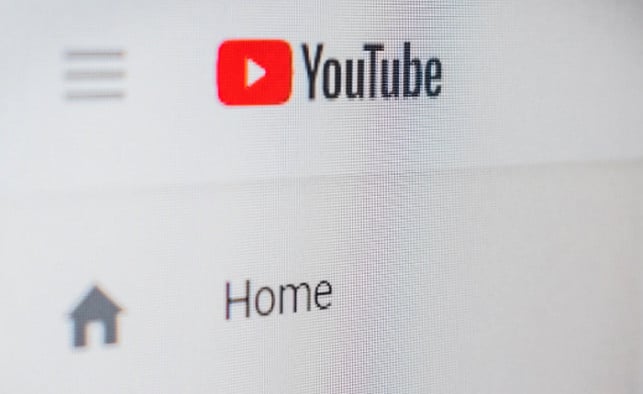 If you use your username and password to login into YouTube, double-check that they are right. If you don't, you won't be able to access YouTube.
So all you have to do now is retype your login and password. This time, you may take your time entering words and numbers to ensure that everything is perfect.
Make Sure Your Web Browser is Up To Date
You may also run into the can't sign into YouTube if your web browser isn't updated. Is it possible that it is the main offender?
You may give it a go by editing your web browser. See How to Update Google Chrome on Windows 10, Mac, and Android for instructions if you're using Google Chrome.
If you're using a different web browser and aren't sure how to update it, you may look for a tutorial on the internet.
Enable Cookies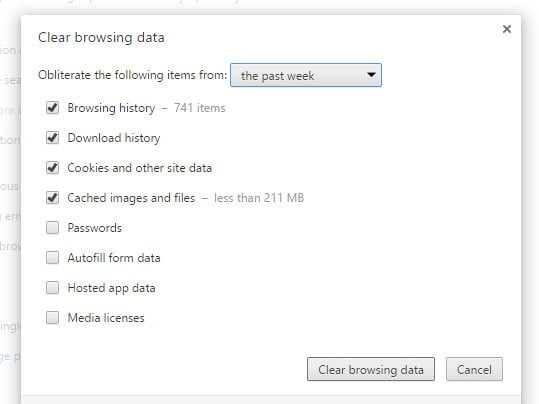 Cookies are small text files that websites produce when you visit them. They can preserve your browsing history, making your online experience more convenient.
If you're having trouble signing into YouTube, make sure cookies are enabled in your browser. You must enable cookies if you do not already have them enabled.
Clear Your Browser's Cookies and Caches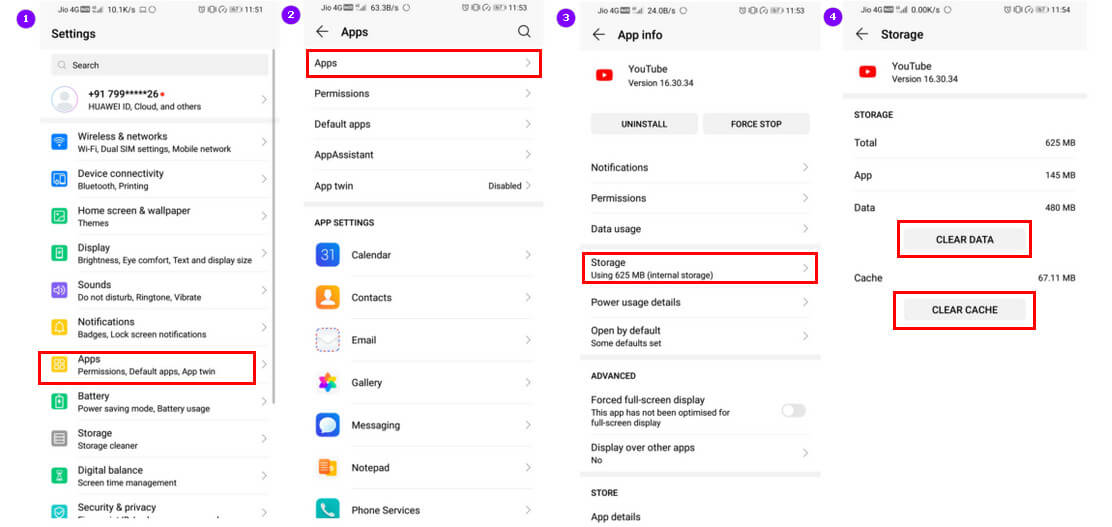 These difficulties might be the source of your inability to get into YouTube. Clearing your browser's cookies and caches might help with issues like loading and formatting. To give it a go, delete your web browser's cookies and caches.
Use The Email Address Associated With Your YouTube Account As A Backup
If you can't sign into YouTube using your username, try signing in with your email address (the complete address) associated with your YouTube account. This strategy has helped a lot of people handle their problems.
Change Your Password
If you're unable to login into YouTube because you've forgotten your password, you'll need to create a new one. To create a new password, click the Forgot password? Link and follow the onscreen instructions.
On Android, here's how to sign out:
On your phone, open the YouTube app.
Now choose your profile photo.
Then select Switch account from the drop-down menu.
Select Manage accounts from the drop-down menu.
To delete a statement from your device, tap on it.
Finally, press the Remove account button.
On Android, signing out of the YouTube app will take you out of all Google applications on the device (like Maps and Gmail). To log back in, you'll need to enter your password. You can surf YouTube discreetly while Incognito if you don't want to sign out of the device.
Disconnect from the VPN
While VPNs offer excellent online protection for your network, they may also cause your internet connection to be disrupted. They function by changing your IP address at random and redirecting your traffic to their servers before it reaches the websites you visit.
However, not all VPN providers can do this task properly, which might cause network delays.
If anything isn't working on YouTube or other websites you visit, consider turning off your VPN service and seeing if the issue goes away.
How to Contact YouTube's Customer Service Department
There might be others who are dealing with the same problem of can't sign into youtube. As a result, you may go to the assistance center and explain your situation. From there, you may come up with a solution.
If you can't find the answers you're looking for, you may join the help center's conversations. YouTube experts attempt to address your issues there.
You should post your query on the community page. Your question will be submitted when you have completed the other necessary needed.
You may also provide feedback. However, you must first fix the issue. Then you may make the required notes so that you don't have to deal with the situation again.
What is the procedure for signing out?
Update: It seems that there is still a method, although it is challenging to find. Choose Paid Memberships from the menu, then press the menu again to see the sign-out option.
Incognito Mode works similarly to not having to sign in to YouTube in the first place. The site's functionality is limited when you use Google without logging in: you can't utilize subscriptions, messaging, or other features unless you have a Google account.
The sign-out option in the YouTube app has been replaced with the ability to enable or disable Incognito Mode. Once you've logged in and Incognito Mode is on your device, there doesn't seem to be a way to sign out of the YouTube app.
Other than the latency mentioned above, I couldn't find a way to sign out in the app while transitioning between regular and incognito mode. Please let me know if you know of a method, and I'll add instructions to the post.
FAQ: Frequently Asked Questions
These are some of the frequently asked questions related to the can't sign into YouTube with compete information.
Why can I not sign into my YouTube?
Make sure you have the most recent version of the YouTube app from Google Play. On your device, uninstall and reinstall the app (even if you have the latest version). To sign in, make sure you're using a Google Account. Using the instructions for Android devices, try adding your Google Account to your mobile device.
Why can't I log into YouTube with my email?
If you're experiencing difficulties checking in with your YouTube username, try using your whole email address instead. Then sign in using the same password you've been using to access YouTube.
Why is YouTube not working now?
If you're using a smartphone or tablet device, the most typical remedy is to force close the app and reopen it. Most users can resolve the issue by closing and reloading the website on their desktops and laptops.
Why is YouTube not working on my phone?
If YouTube isn't working on your Android, clear the cache. If restarting your phone does not resolve the YouTube Not Working on Android issue, try clearing the cache. The temporary data saved on your phone will be deleted if you clear cache files, which may solve the problem.
How do you fix YouTube?
In order to fix the YouTube app on your mobile you can apply these troubleshooting methods.
1. Restart the YouTube app if it hasn't done so already.
2.Restart your computer or device.
3.Turn your mobile data connection on and off.
4.Clear the cache in the YouTube app.
5.The YouTube app should be uninstalled and reinstalled.
6.Update the YouTube app to the most recent version available.
7.Update your Android to the most recent version available.
In case if you still cannot able to operate YouTube. Then you can contact to the Youtube support team for furthur help from youtube.com
Is YouTube currently down?
You can easily check if Youtube service is currently down or not from your mobile phone. Simply open web browser on your phone and visit downdetector website to know the current down server status of the Youtube aloing with other websites.
Conclusion
YouTube has surpassed Facebook as the most popular app globally because it allows users to publish, review, download, comment, share, view, and report on videos.
Music videos, video snippets, and biopics are among the forms of high-quality material available on YouTube. As a result, many YouTube candidates see this issue of can't sign into YouTube after starting the application.
Related Articles:
YouTube Error 400: Ultimate Guide To Solve It
YouTube Premium Vs YouTube TV: Which One is Best for You?
How To Bypass YouTube Age Restriction Policy
How to Add Bots To Discord Server on Mobile
Understanding Ethernet Port in Wall Setup – Ultimate Guide
Console Vs Gaming Laptop: Which One is Better For Gaming?
Windows 10 Won't Boot (How to fix it)?
4 Ways to Solve Google Chrome Critical Error
How to Install NVSE for Fall Out New Vegas