With the right gadget, your gaming can be much more fun than it's ever been.
It's a question that many gamers ask themselves: should I buy a gaming laptop or console? There are many advantages to both, but the answer depends on what you want out of your gaming experience. In this blog post, we will compare and contrast consoles and laptops so you can make an informed decision about which one is right for you.
Console Vs Gaming Laptop – The Differences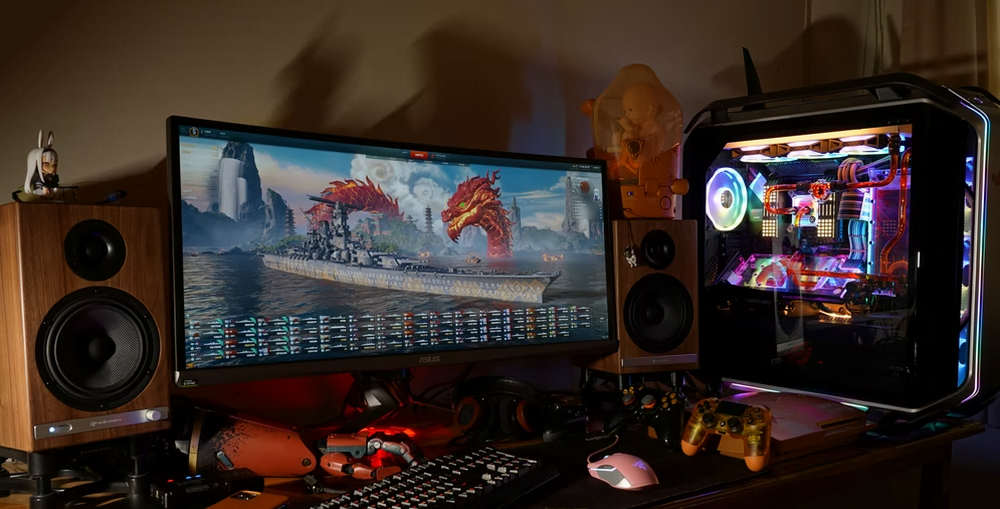 Console:
A standard console (like an XBOX or PlayStation) is a dedicated gaming machine that takes game cartridges, CDs, DVDs and downloads. Its sole purpose is to play games and usually comes with preloaded games as well as the ability to download games from the internet.
A console is usually hooked up to a TV and uses a device called a controller to play games.
Besides playing games, you can also stream videos, record your games and watch such platforms as Netflix, and YouTube.
The most well-known brands of gaming consoles are Microsoft Xbox, Sony PlayStation, Nintendo Switch (Nintendo uses different names every generation).
Gaming Laptop:
A gaming laptop is most likely a computer that is designed to play video games. Gaming laptops are more expensive than standard computers because they have higher-quality graphics and processors. Additionally, these laptops are very powerful because they contain dedicated processors instead of sharing resources with other systems.
The most well-known brands of gaming laptops are Alienware, Acer Predator Helios 300 and ASUS GX501.
Console Vs Gaming Laptop – Exclusive Titles
Since they are dedicated gaming machines, consoles have access to hundreds of games that can be purchased and downloaded online or at retail stores such as Walmart and Best Buy. At this current time (April 2019), PlayStation has more than 1000 exclusive titles. And Xbox has more than 500.
You can also find console exclusive titles such as Halo, Uncharted and Gran Turismo.
Gaming laptops can play any game that is available on a standard computer because they use the same operating system (Windows) and hardware components. But they rarely have their own unique games so you cannot expect to see many exclusives with them. However, most modern laptops can play new titles at high settings.
Console Vs Gaming Laptop – Performance
Generally speaking, a gaming laptop is more powerful than any console. The most expensive laptops can contain processors that are two to three times faster than the standard processor found in consoles.
Another advantage gaming laptops have over consoles is their ability to run games at higher resolutions. Most modern models are capable of running in 1080p or even 1440p, which means that they can display more on your screen than a console with its standard 1920×1080 pixels. If you're looking for the best possible experience and want everything as clear as possible, then gaming laptops are the way to go!
They also have more RAM. Gaming laptops can make use of up to 32GB (or even more) of memory compared with standard consoles that typically come with no more than 16GB. Higher quality games require higher resolutions and greater processing power which means they will need loads of memory for them to run smoothly.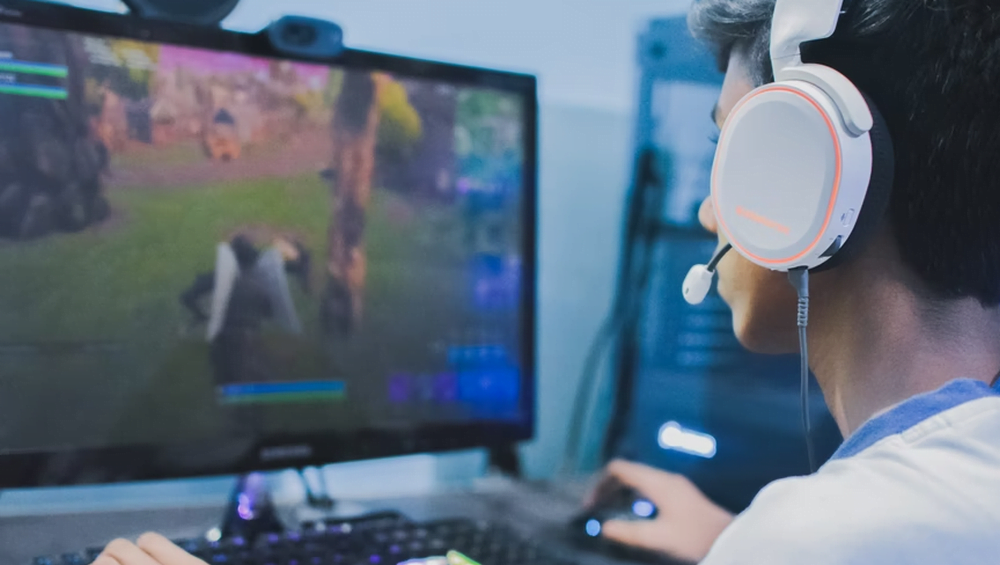 Console vs Gaming Laptop – Graphics Quality
Gaming laptops have better graphics cards than consoles to support the higher resolutions they are capable of. Most gaming laptop GPUs can handle even the most demanding games at high settings without breaking a sweat, but console GPUs may struggle with certain titles or show obvious signs of lag and screen tearing.
Additionally, modern gaming laptop are already making use of dedicated graphics cards which allows you play games at higher frame rates.
If you prefer powerful graphics and high resolution, then gaming laptops are the best choice for you.
However, this is not such a big problem as more and more console games are improving their graphics.
Console Vs Gaming Laptop – Extra Features
Gaming consoles have a lot of extra features that make them popular among gamers. Some of these include voice or motion controls, the ability to play online with friends and other players from around the world as well as access to streaming services such as Netflix and YouTube. While this is not essential for every gamer, it does add value to your purchase by making your gaming experience easier and more enjoyable.
Gaming laptops (considering the price you pay) do not come with as many extra features as consoles but they still offer some that will be useful to gamers such as fast processors, high-resolution screens and powerful graphics cards. Gaming laptops also have a lot of space for storing games which means you can carry more than just a few titles around and do not have to delete them after playing.
Extra features that you can usually find on gaming laptops include back-lit keyboards, ergonomic designs for better comfort during long sessions of play as well as HD webcams so you can communicate with your friends or stream live footage online.
Console vs Gaming Laptop – Portability
Most gaming consoles usually do not have their display built-in. Instead, they are connected to a TV or monitor through HDMI cables. This makes it impossible to move them around without disconnecting the cables and carrying the monitor or TV separately. This can be inconvenient for gamers who like to play in different rooms or who want to transport their console from one location to another.
Gaming laptops, on the other hand, are much more portable. You can bring them with you wherever you go and play games just as easily on a small table or even on your lap. Like other laptops, gaming laptops do have their batteries built-in meaning you can always use them without being connected to a power source, whereas consoles do not have any way of running without being connected to a power adapter.
In general, consoles might be small and lighter than gaming laptops but they do not offer the same level of portability. Gaming laptops are much easier to carry around and can be used almost anywhere you go, whereas consoles require you to carry the monitor and power adapter separately.
Console vs Gaming Laptop – Game Compatibility
When it comes to game compatibility, many people believe that consoles have an advantage over gaming laptops since they are built for playing games only. However, this is not true! Gaming laptops can run almost any PC-based video game from the last decade making them compatible with a huge number of titles.
The main thing you need to make sure of when buying a gaming laptop is that the graphics card you choose has support for all your favorite titles. You can also check out user reviews before purchasing to see whether other buyers had any issues with specific games and how well they ran on their laptops.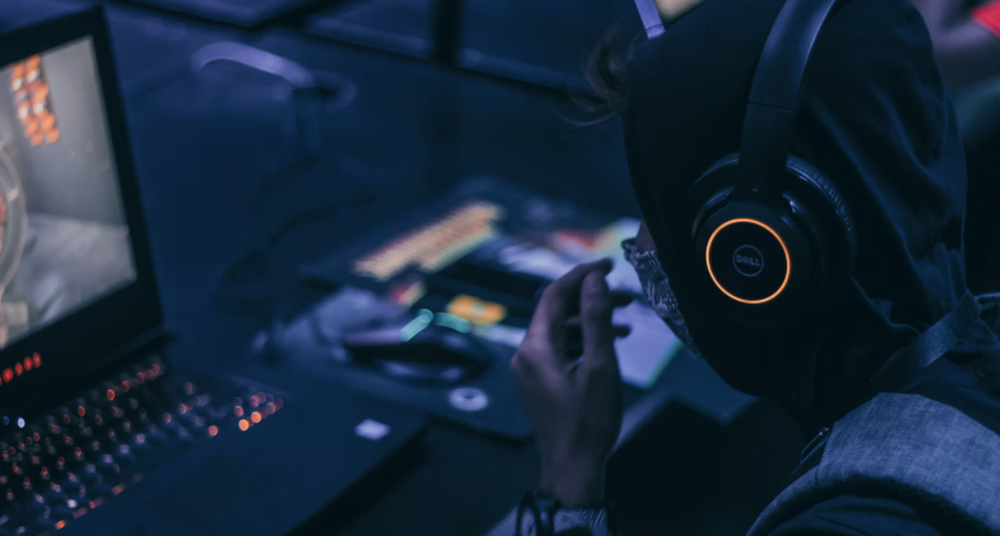 Console vs Gaming Laptop – Game Library
One of the significant differences between gaming consoles and laptops is the games library. Consoles have a limited number of titles, some older ones that can no longer be played on newer models due to hardware restrictions or incompatibility issues with modern TVs. However, there are still many great exclusive titles on PlayStation and Xbox from different genres such as racing simulators, action-adventure games and role-playing titles.
Gaming laptops can also be used for playing console titles but this usually requires using additional hardware such as controllers, adapters and TV tuners. These accessories are not necessary when you play on a regular computer since all games work with the built-in keyboard and mouse (or touchpad).
Both consoles and gaming laptops have their pros and cons in terms of gaming libraries. Gaming laptops can emulate all the titles that you find on a console but they do not have as many exclusives or innovative features that make console games stand out from regular PC-based ones such as VR compatibility and motion controls.
Console vs Gaming Laptop – Ease of Use
For ease of use, you cannot beat gaming consoles. They are specifically designed and intended for gaming and generally have a very intuitive interface. This means that they can be used by anyone without any technical knowledge or experience. All you need is a TV, power source (for example, an electrical socket) and your controller if it has one.
You can comfortably sit on the couch, relax and play your favorite titles. You don't have to worry about plugging or unplugging cables as everything is done wirelessly. This is a huge advantage if you're not very tech-savvy and don't want to deal with the hassle of manually plugging everything in.
Gaming consoles are generally plugged and play and very simple to set up. They don't need any additional software or drivers, making them simple to use in comparison to gaming laptops that need numerous programs and drivers to be installed before they can be used.
Console vs Gaming Laptop – Game Controllers
Other significant differences between console and gaming laptops are their controllers. Gaming consoles have a wireless controller that can be used from far away which makes them ideal for playing from a distance.
Gaming laptops do not have controllers as they are built mainly for PC games that require the use of a keyboard and mouse. Laptops are not built for playing games that require controllers, which is why it's best to stick with consoles if you want to play games that require one.
However, you can still play games on a laptop that require a controller if it has one. There are various adapters and accessories available for laptops such as TV tuners and adapters for different controllers. This can be a considerable drawback if you want to play on your computer as it is harder to find accessories such as these.
Laptops vs Gaming Console – Social Connections
Gaming consoles are primarily designed for social play and they offer numerous features that make this easier. For example, you can easily interact with other players in online multiplayer games or watch movies and TV shows from streaming services such as Netflix.
Console vs Gaming Laptop – Price
A standard console usually costs between $200 and $500. But you can also find used consoles on sites like eBay and Craigslist for a cheaper price.
Gaming laptops are very expensive because they come with better hardware than regular computers (dedicated graphics card, more RAM etc). A good gaming laptop for 2019 is around $1000 -$2000 depending on the brand of your choice. However, you can get a budget laptop under 500 if you are on a tight budget.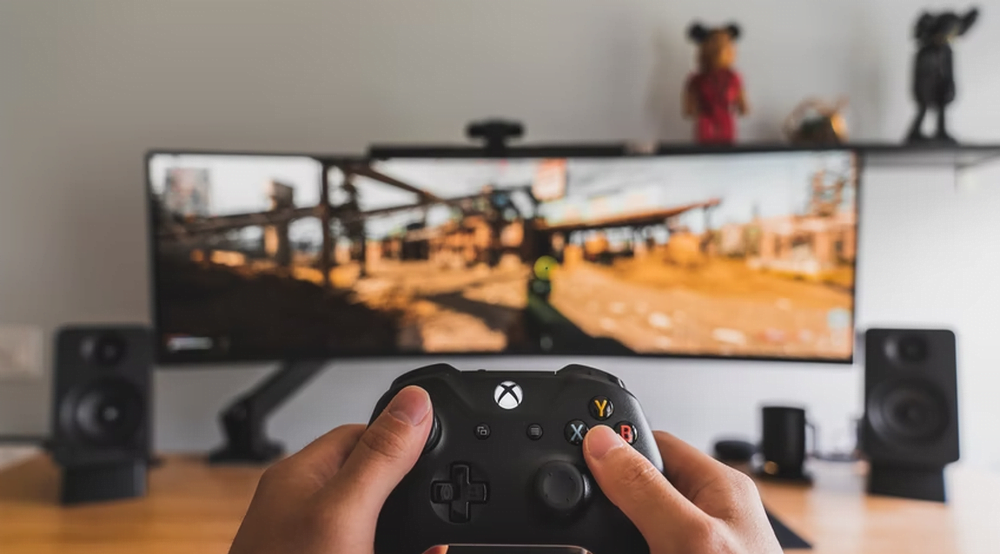 Which One Should I Get? A Console or Gaming Laptop?
The answer depends entirely on what you want out of your gaming experience.
If you are a casual gamer who just wants something to play games on with friends, then the console is the way to go – no question about it. Consoles have all of the features needed for a fun and easy-to-use online gameplay, plus they're inexpensive if you already own one. If your family has an XBOX or PlayStation, then you can play with them on the same system.
If you are a competitive gamer who wants to be in all of the biggest multiplayer games and have bragging rights over your friends, then go for a gaming laptop – but only if money is not an issue for you.
Gaming laptops cost thousands of dollars more than consoles because they have better processors and graphics. The only way to play a game on a laptop is if it has wheels attached, so you can't use them without getting access to electricity as well as space for the chair – they are also less durable than consoles because they have delicate parts that need replacing regularly.
Conclusion
If money is no object, get a high-end laptop that has amazing features for hardcore gamers. Otherwise, buy a standard console that will be cheaper while still giving you access to all of the latest video games available out there today.
No matter what type of machine you prefer though, having one dedicated solely to gaming makes it much easier to manage space, power supply and other factors involved when choosing between these two devices. We hope this article helped make your choice about getting a gaming laptop vs consoles a little bit easier!