Push to Talk on Discord: Enable In 5 Steps
Push to talk discord feature can be used for communication with other discord users. Playing games without any communication is no fun. Even if you are playing with your friends, if you can't voice chat with them, the best game will feel bored.
This problem occurs with some games as they do not provide voice chat in-game. To remain connected in-game with your friends, then join the discord. It will help a lot to communicate with friends without any disturbances, and the net issues do not arise as well. 
If the friends do have proper communication, then they can have a good game experience. It will not affect whether you have won the match, but the gameplay will be best for every player.
Discord allows a push-to-talk discord service, which makes this application different from other applications. 
What is Discord?
discord is one of the most famous gamer communication applications that enables push-to-talk discord service. The main focus of discord was only on gaming; while developing this application, developers planned to make it only for gaming purposes.
The plan changed as they felt it would be a great chance to come into the technical market and have a position. Any user can create their server.
In which members can have a conversation with each other by text, voice or video and even it allows to share the screen as well. 
A single user can join up to 100 servers by his single account. If the user wants to keep the notification of any specific channel, then it is possible; otherwise.
He can think of all the servers' notifications. This server helps a lot to communicate with many people at a time. Most of the YouTubers share their discord link to join there, and they share some tips regarding their content. 
Enable Push to Talk on Discord
While playing games, users normally switch on the mic button so that it will help to communicate with each other.
But as the scene in every home is background noise, it creates a bad scene for the user, and he gets frustrated easily. To get relief from this problem, pushing to talk is the solution for it.
It is not available in every application. People can get this done in some specific applications, and discord is one of them. 
Push-to-talk discord allows muting the user mic automatically until the user again presses the key to speak and communicate with other teammates or group players. In the following push to talk feature in discord, application methods are discussed:
Step 1:
Open the Discord application on the PC using the taskbar or Start Menu.
Step 2:
After launching the application, check out the Settings menu from the gear icon button in the left-side discord interface.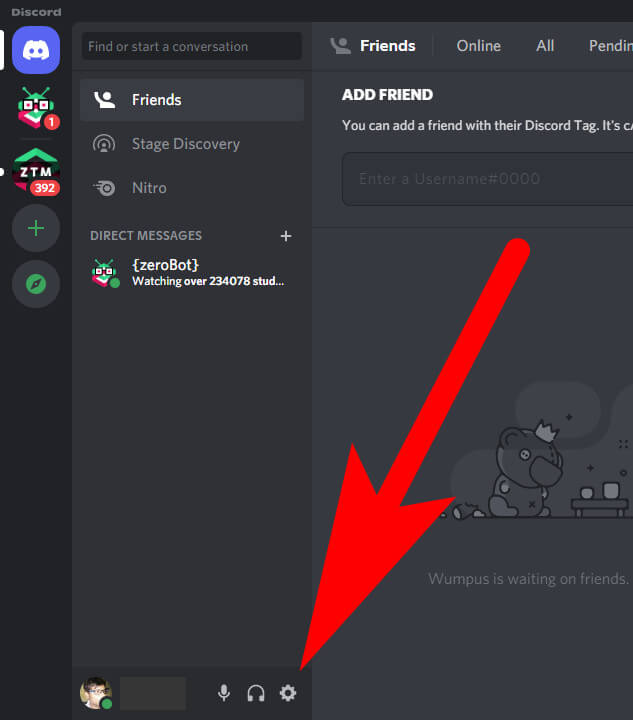 Step 3:
Now go to the "App Settings" section and then select the "Voice & Video" listing on the left side of the window.
Step 4:
After getting that assign a hotkey to activate the mic when you want to speak or communicate with friends. The hotkey will act as a "Shortcut" box.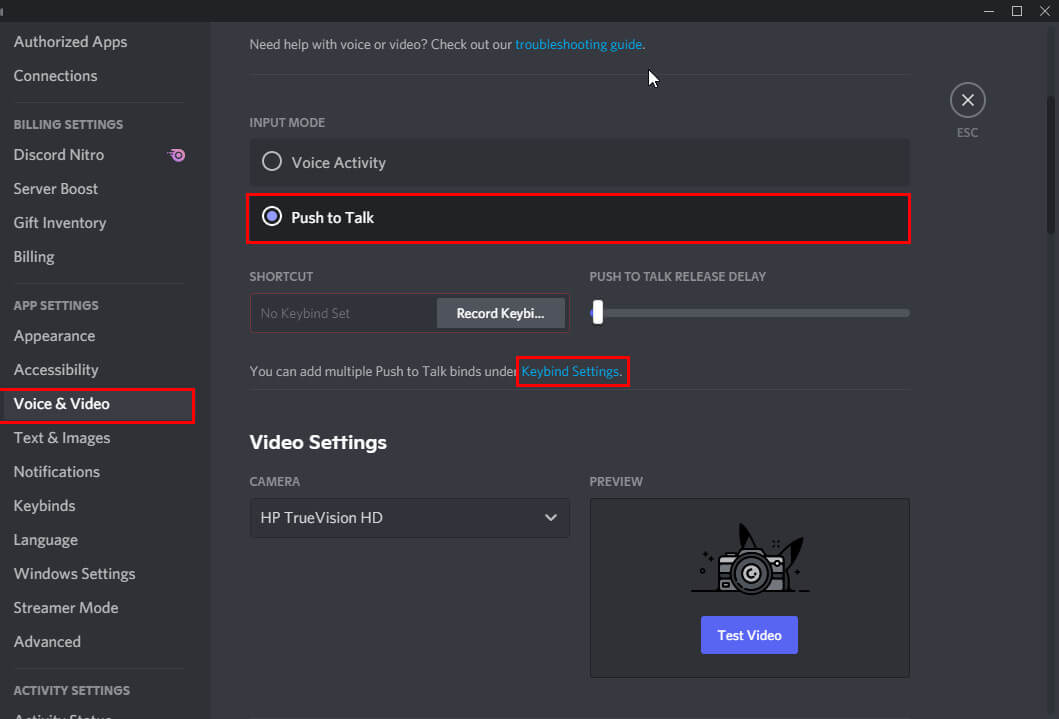 After clicking on that key, click on "Stop Recording". It is upon the user totally which button they want to keep as the hotkey. But while choosing, make sure that it won't hamper during the game.
Step 5:
If the user wants to keep push to talk on the discord multiple hotkeys, then choose the "Keybinds" tab given on the left sidebar of the settings.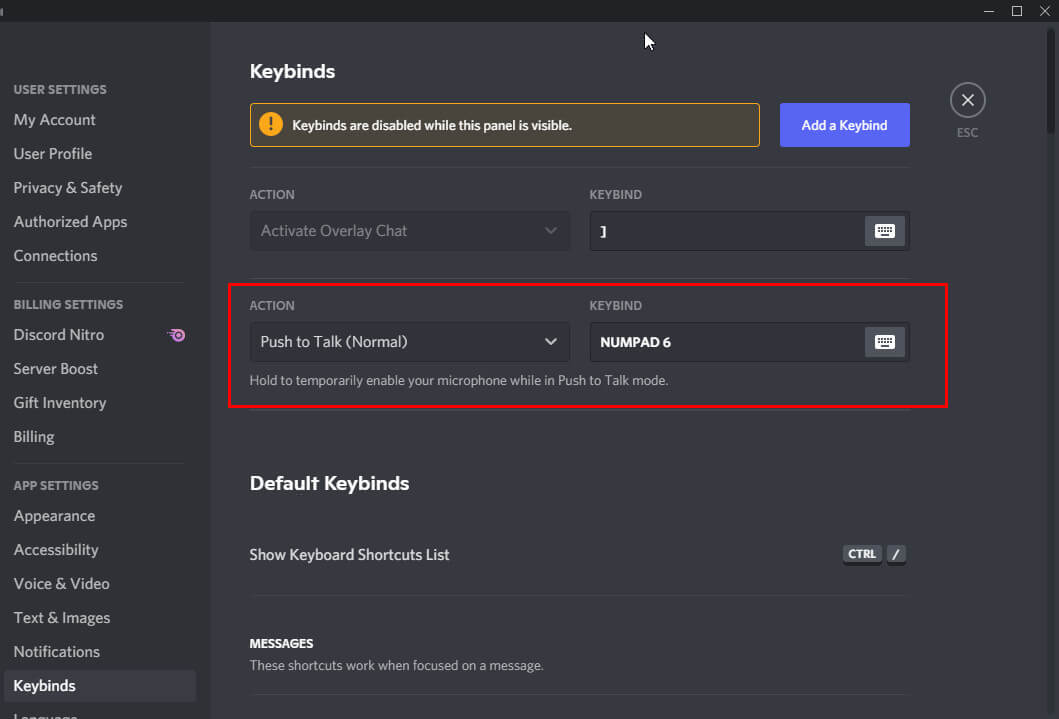 Open the drop-down menu, which comes under the "action" box, and then select either push to talk (Normal) or push to talk (Priority). The latter mode will automatically lower the other speaker's voice while the user will hit the push-to-talk hotkey.
Once the user completes this, then he can close the setting window and switch to the game. From that time. The background disturbances will not be going to affect anymore.
Users can come back to the "Voice and video" menu to adjust additional audio settings to improve their voice. So this was the method how to enabling push-to-talk discord.
How Discord Helps in Communicating Over Gaming
After installing discord, the user has to log in to his account, and then the real fun starts from there only.
Users can install games on PC or PlayStation and then join the server of their friend and start gaming. From one to the other end, both the users can enjoy the game without any issues.
They have to make sure that the internet connectivity is strong; otherwise, voice will be sent and received late on both ends.
Crossplay allowed players of selected online games to compete against opponents on other consoles, and discord will be a great option for those wanting to play a game like this.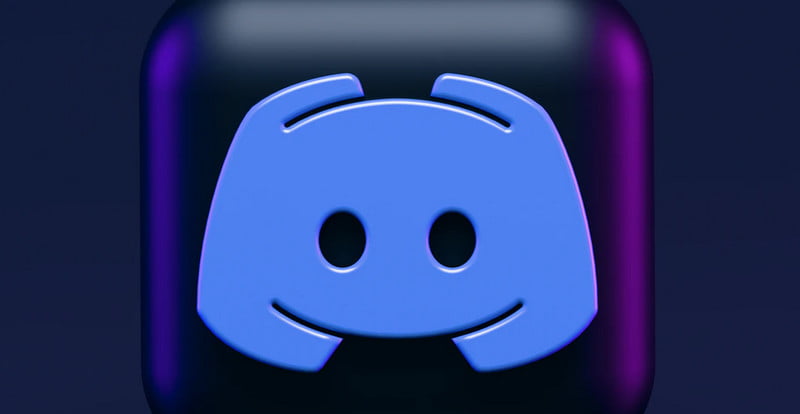 The seamless experience will not be available in any of the other applications. Discord was specially designed for having a perfect group of players who have taken advantage of that. Thus, it allows many players to have voice chat during the gameplay, and it makes sure that it will help them enjoy the game more.
As some of the players are staying at home or playing in an outside place, it creates noise disturbances for them and other players. Push-to-talk discord system enables a great option for this type of player.
It helps to mute the mic after some seconds automatically, and after the user hits the hotkey, the game mic will activate again. This service helps many players who are having lots of background issues.
It offers private and public servers so that everyone can use this service and enjoy it while using this application. Private servers are made for hanging out with close friends or with a group of many friends. As some private servers need secrecy, people love to use this discord application.
Discords Data Files and Accessories
The Discord is free of cost, but if any user wants to get discord nitro classic it allows a few more perks.
Users can upload files up to 100 MB in the discord nitro classic, and in discord nitro, the user can upload a 50 MB limit and if the user is using a free one, then up to 8 MB limit.
Streaming in discord allows the viewer to watch any video with friends. After purchasing the pack, the user will get two server boosts.
When any server gets boosted, it accesses new features that help a lot of the server members. And lack will not occur regularly. 
This bonus included more emoji slots, custom invite artwork, and animated icons for a specific purpose in discord. 
Push-to-talk discord is one of the key features of discord. After pressing the hotkey, this feature will be activated for a certain period and then it will automatically disable the mic. 
Discord helps to communicate in the gaming community. Users can communicate with each other, and the gameplay experience will be more exciting.
While playing games. Background noise is very common, and due to this, some players do not open up their mic, which creates misunderstanding in-game that fails in-game.
As discord has launched the application, this has helped many gamers to play games with voice chat. It helps to increase gameplay and fun as well. 
Push to talk discord enables a great experience for those users who are having rough background.
Using this application function makes their gameplay better, and the player can enjoy the game as well. Discord helps to connect with many users at a particular time.
FAQ: Frequently Asked Questions
These are some of the frequently asked questions related to the push to talk in Discord with complete information.
What button on Discord is Push to Talk?
Select Push to Talk (Normal) or Push to Talk (Advanced) from the Action drop-down box (Priority).
How does push to talk work?
Push-to-talk, often known as PTT, operates by allowing people to converse over several lines of communication. Users transition from voice to transmission mode using a push-to-talk switch or button.
Does Discord push to talk work?
From the desktop, right-click the Discord shortcut and select Run as Administrator. If UAC asks you to confirm the activity, select Yes. Once the app is up and running, use Discord's Push to Talk feature to see if the push to talk Discord not in-game issue has been repaired.
This is the end of this short guide.
Related Articles:
Clownfish Voice Changer on Discord
How to Delete a Discord Server In a Minute
4 Fixes For Discord Mic Not Working
How To Delete Search History On Instagram
How to Change Screen Resolution in Windows 10
How to Reset Password on Mac – Step by Step
How to Android Cast Screen to TV without Chromecast
How To Optimize Windows 10 For Gaming Performance
5 Ways To Fix WiFi Authentication Error on Android
4 Ways To Enable Administrator Account In Windows 10
5 Ways on Move A Window That is off Screen
How to Make a Youtube Banner – Ultimate Guide
How to Make Paper in Minecraft – Step by Step Guide
How To Change Name in PayPal – Step by Step Guide
How To Pair PS4 Controller – Step by Step Guide