What is Google TV? How does it work
Google Tv has been a huge hit since its introduction. It is revolutionizing the way people watch TV and there are many ways it can be beneficial to users. This article will discuss the basics of Google Tv and how it works.
What is Google TV?
Google Tv is a television service that allows users to access many different apps, movies and other forms of entertainment. Users can connect their TV to the internet and watch shows that they like.
The Google Tv is a device that you hook up to your TV, and it allows you to access the internet on your television.
You can watch YouTube videos or other types of media right from your couch! It works very similar to Chromecast, but Google Tv has a remote control rather than allowing you to use a mobile phone to run it.
How Does Google Tv Work?
Google Tv is basically a small computer that allows you to watch YouTube videos or other types of media through your television.
You will need an HDTV with HDMI ports and internet access in order for this device to work as intended. Most models come with four USB ports as well, which is great for watching shows on Netflix or Hulu.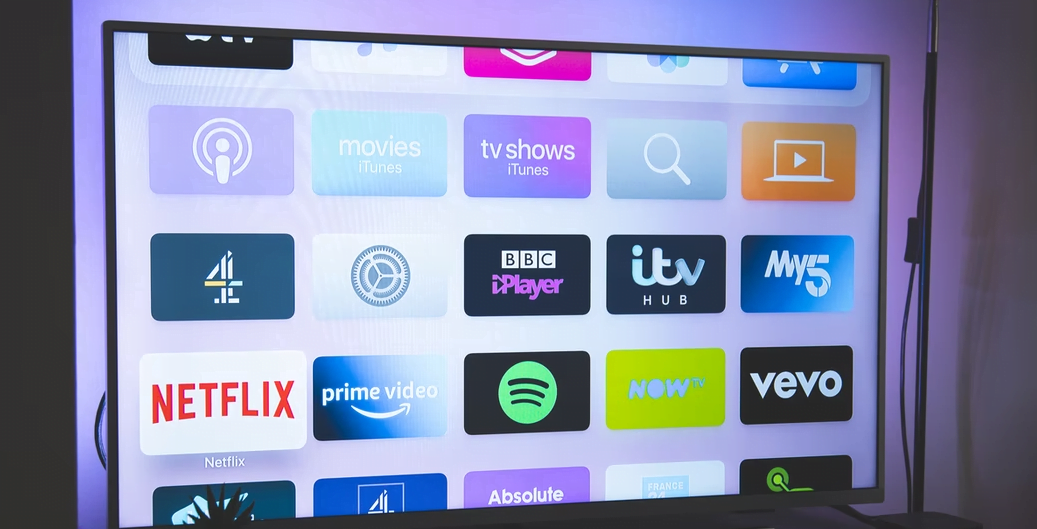 What does Chromecast with Google TV do?
Chromecast with Google TV is a device that allows you to stream online content directly on your big screen. It's very easy to use, and it requires no additional equipment.
The device is basically an HDMI dongle that plugs into the back of your TV or monitor, which makes streaming easy with Google Tv.
The setup process for Chromecast includes plugging in the USB cable to power up the device and connecting it to your Wi-Fi network so you can stream content to your TV.
What Channels Does Google TV Have?
Google TV has thousands of movies and shows available for streaming. There are many app channels where you can find these films, including Netflix, Hulu Plus, Amazon Instant Video, HBO Go, Vudu and more.
There are also some other things that you can do with it like play games or browse the internet. This is a great way to watch all of your favourite shows without paying an expensive cable bill!
How Do I Set Up my Google TV?
Google Tv is a new technology that can be used to access multimedia content from the internet without having to use your computer.
It has two main components, one of which is the Google TV box that you hook up to your TV and the other is a remote control. In order to get started, you will need:
A TV with HDMI input
A Google TV box
An HDMI cable
An Internet connection, preferably a fast broadband connection such as cable modem services. If you have two TVs in your home that use Google TV, they must both be connected to the same network via Ethernet or a wireless router.
To get started setting up your device first download the setup guide from the user manual here: (link to google tv manual) Once downloaded follow these steps below!
Step One: Connect the power cord to your Google TV box and plug it into an outlet.
Step Two: Plug in the other end of the Ethernet cable into a modem or router. This is only needed if you do not have WiFi where you plan on using your device, otherwise, skip this step!
Step Three: Find the HDMI ports on your TV. You will need to plug one end of the included HDMI cable into the port labelled "HDMI" and then connect the other end to your Google TV box. This connection is both for picture and sound so make sure it is hooked up securely!
Step Four: Connect your TV's power cord to an outlet, and turn your TV on.
Step Five: Follow the instructions to complete the setup! It will ask you for basic information like your name, date of birth and zip code.
Now you are ready to start watching your favourite TV shows on Google TV
What is Included With Google TV?
Google TV comes with remote control and the Google TV box which is the device that plugs into your television. You can use the Google Play store to download apps as well, which is great for those who love their entertainment on the go. Some of these services even allow you to watch your favorite shows offline!
Additionally, you can use this device to play games and even run other applications like Skype and Facebook. Google TV is a great way to get rid of cable television for good!
Is Google TV The Same As YouTube TV?
This is a very common question, and many people are unsure if Google TV is the same as YouTube TV. The answer to this question is no, they are not one in the same!
YouTube Tv allows you to watch live television through your mobile device or computer. You can also access it on your televisions with devices like Chromecast. YouTube Tv is a great service for those who are cutting the cord and want to watch their favorite shows on-the-go.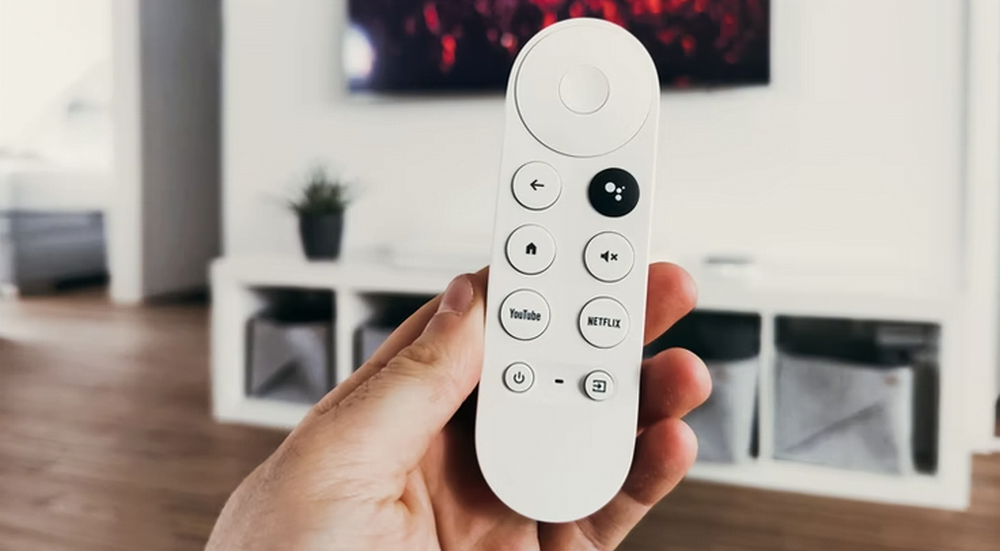 Google TV allows you to access many different apps through your television screen, but it does not provide live television like YouTube Tv does. Google TV has all of the apps that we love such as Netflix and YouTube, but it does not allow us to watch live television like we would with Tv.
Google TV is a service that allows users to access their favorite apps right from the comfort of their couch! It works very similarly to Chromecast and provides all of the same services through its remote control rather than using your mobile device as you do with Chromecast.
How Much Does Google TV Cost?
Google Tv is available for purchase through many different retailers for around $67 dollars. Plus, you will need to factor in the costs of your internet connection if you do not already have one!
Additionally, some providers offer special deals on devices like this that come with a free month or two of service included so keep an eye out for those as well!
Can I Use Google TV To Play Games and Apps?
Yes, you can definitely use Google Tv to play games and access all of your favourite apps. You will need a separate controller in order to do so however just like we would with any other device that is meant for gaming such as the Xbox or PlayStation.
You can use the Google Play Store to download apps and games, which includes applications like YouTube TV for streaming live television!
If you would rather stream from your mobile device when on the go then give Chromecast a try as well. It is very similar in functionality but does not provide all of the same features that Google TV does.
Is Google TV The Same as Chromecast?
This is a question that many people have been asking lately, and it can be very confusing!
Google Tv lets you access apps from your television screen just like Chromecast but without using your mobile device to do so. It also includes a remote control which allows you to customize it for your specific preferences.
Chromecast, however, is a device that plugs into the back of your television and requires you use an existing application on your mobile device in order to stream content from the internet onto your tv screen.
It does not include any sort of remote control or anything like that so be sure you have access to your mobile device if you are using this.
FAQ: Frequently Asked Questions
These are some of the frequently asked questions related to what is google tv and how does it work with complete information.
What does a Google TV do?
In the Google TV app, you may watch movies and episodes from your streaming services. You can also purchase or rent movies and television shows. Except for Aruba, Brazil, New Zealand, South Africa, and South Korea, the Google TV app is available on Android smartphones in most countries and territories.
Is Google TV free to use?
There is no base membership charge if you have a compatible device, and there is enough free content, so there's no reason to pay anything.
What is Google TV and do I need it?
Google TV is a software layer that runs on top of Android TV, Google's full-featured operating system for set-top boxes, streaming devices, and smart TVs. It's smarter, and it's designed to make the existing Android TV experience more intuitive and helpful.
How much does Google TV cost?
As previously said, Google TV is essentially a smart TV operating system (also an app for your Android smartphone). YouTube TV is a monthly subscription service that allows you access to over 100 TV channels. It costs $64.99 per month and can be accessed through Google TV.
Final Thoughts
Google TV is an innovative way to watch your favourite content from apps right on the big screen.
It has many features that make it unique such as its included remote control and access to Google Play, but what really sets this apart is its ability to stream live television through applications like YouTube TV!
In conclusion, whether you are looking for a way to watch your favourite shows or just want another option on how to stream, Google TV is a perfect choice.
Related Articles:
Difference Between Dedicated vs Integrated Graphics
YouTube Premium Vs YouTube TV: Which One is Best for You?
How to Clean Tv Screen Carefully (Step by Step Guide)
How To Use Whatsapp For PC – Ultimate Guide
How to Change File Type in Windows 10
How To Edit Videos For YouTube – Ultimate Guide
How to Download and Clean Install Windows 10
How to Turn on Battery Percentage in iPhone XR
Windows 10 Won't Shut Down: Why and How to Fix
Fix Ethernet Connection Windows 10