Thinking, how to use Whatsapp for PC!
What is Whatsapp for PC?
Basically, Whatapp is an amazing application to send and received messages on android or iOS devices like mobile phones, tablets, etc. Moreover, Whatsapp application can also be used on desktop such as a personal computer. There are several ways to get access to Whatsapp for PC without having hassle.
3 Ways To Access WhatsApp on Personal Computer
So, there are some different methods from which you can use Whatsapp for PC. In this article, we are going to guide you with all methods in deep information. So sit tight and read out the complete article to know all the methods.
WhatsApp Web
Android or iOS Emulator
Whatapp For PC software
1. WhatsApp Web
The Whatsapp Web is a way or method to access WhatsApp for PC through web browser. For this, you need stable internet connectivity along with the device where you've installed WhatsApp such as iPhone or Android Mobile Phone. This process is like you mirror your Phone WhatsApp account to the computer using internet connectivity.
After this, you can easily able to control your WhatsApp account from your personal computer. But make sure if you're not the only one who access your computer. In this case, make sure you logout WhatsApp from your computer or laptop when you're done using WhatsApp Web.
How To Use WhatsApp Web On PC
Follow the below-given step by step instructions to use Whatsapp Web on your computer.
Step 1:
Go to your Phone to and open the WhatsApp app (make sure you've internet connectivity).
Step 2:
Now, After opening the WhatsApp on your Phone. Go to the right side top menu with (3 dots) and tap on it. Now from the appearing list select "WhatsApp Web" as shown in the given screenshot.
Note: Now your phone is activated to scan WhatsApp QR Code to connect to PC
Step 3:
After the second step, Open the web browser on your Computer or Laptop. (Make sure your computer has an active internet connection).
Step 4:
Now enter this web address "web.whatsapp.com"on the Web Browser tab and hit the enter button.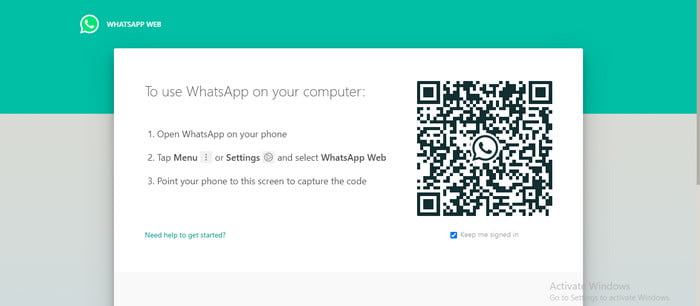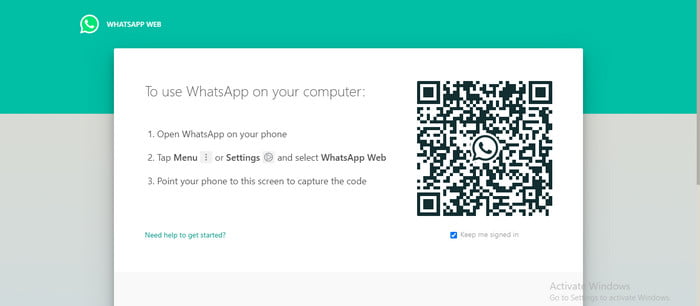 Step 5:
Take your Phone again Open the WhatsApp and Go to WhatsApp Web from the right side 3 dot menu. Scan the QR code from the web browser web page the appears after enter the above step web address.
And you're ready to use WhatsApp for PC through WhatsApp Web feature. Once you finished your work with WhatsApp Web makes sure you logout your WhatsApp Account. For login out, Again to the WhatsApp App on your phone and tab on Logout.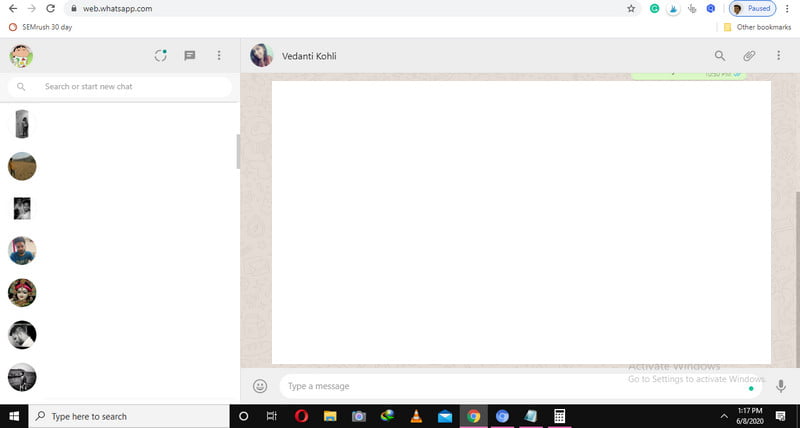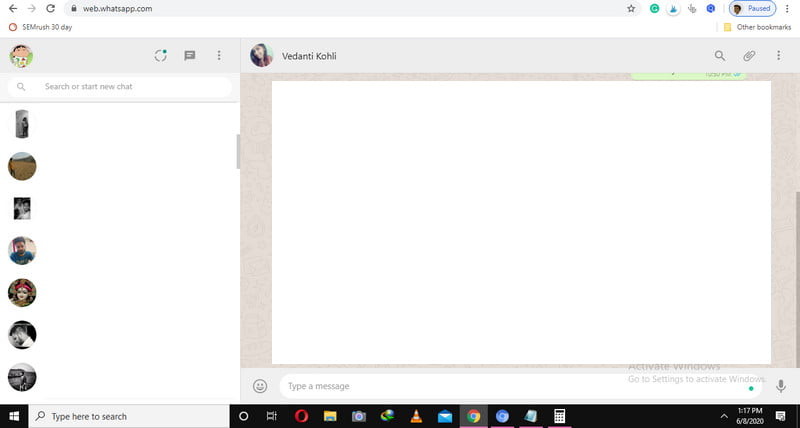 2. Android or iOS Emulator
Firstly you need to know What is Emulator? It is a software that allows you to access mobile apps on your PC or laptop with stable internet connectivity. There are different types or Emulators are available on the web such as
Nox Player
There are lots of emulators are on the web some are free and some are paid with premium features. But you can use Free Emulator to access WhatsApp for PC. Such as these three that we've mentioned all emulators are compatible with Windows and Mac Computers.
How To Use Emulator To Access WhatsApp
You can access WhatsApp using Emulator on your Mac or Windows laptop. For this, you've to follow these given below steps.
Note: Firstly Download Emulator Software For Your Computer. We Recommend Bluestacks Because Its Compactible with Both Windows and Mac.
We, going to guide through BlueStack Emulator to access WhatsApp in this article. But you can use any other Emulator if you wanted.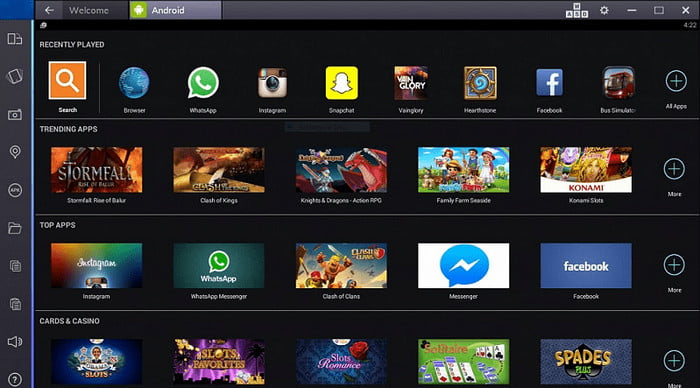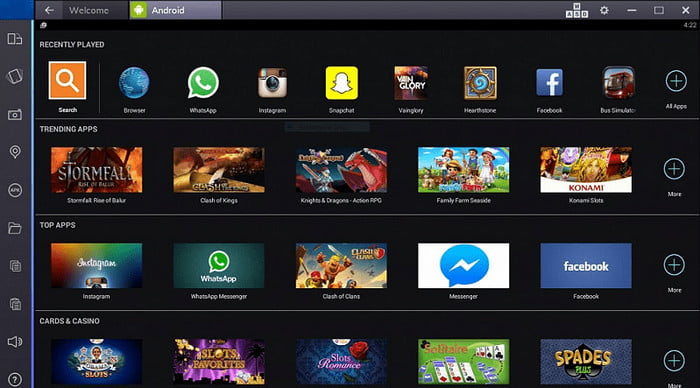 How to Use Bluestacks For Whatsapp
Step 1:
After installing the emulator into your computer launch it through Start Menu or Shortcut from the Desktop screen. Wait till it fully loaded.
You've to register a Bluestacks account to access Bluestacks Application on your computer system. Go to the Bluestacks website and create a new account.
Step 2:
Now, open the BlueStacks app on your computer system. And select the search option from the top corner of the screen. In the search box, enter the WhatsApp and hit the enter button. This will take you the WhatsApp on the Bluestacks through Google Play Store you've to Install the WhatsApp application first through Bluestacks.
Step 3:
WhatsApp required a phone number to get register or verify. Enter your phone number and hit the Enter button.
However, in case if the automatic verification process fails, you can also verify through the Manual process. For this, you've to enter 6 digits code that sends on your phone number to get verified.
Step 4:
Once's the WhatsApp verification completes you're ready to use WhatsApp on BlueStacks without having a hassle. Just like you use WhatsApp on your mobile phone. The WhatsApp for PC using BlueStacks is the same as using WhatsApp on Phone.
3. WhatsApp For PC
WhatsApp also supports an software for Windows and Mac. In this firstly you've to download the WhatsApp according to your computer compatibility. After that install it and launched the software once the software fully loaded.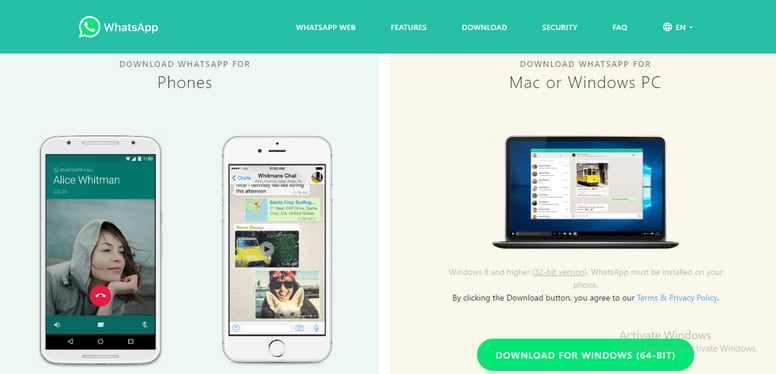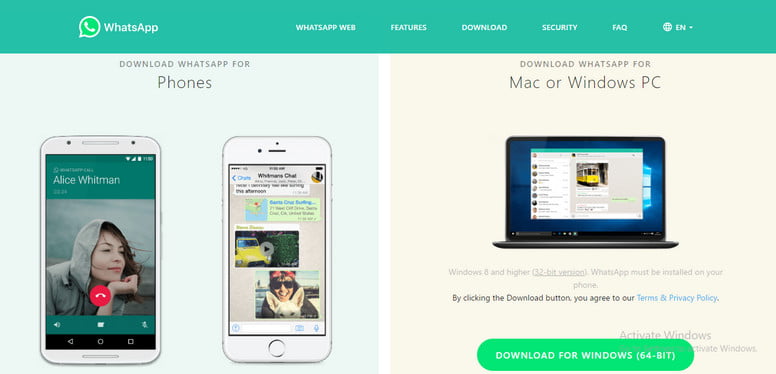 It's required your Phone Number to get verified. Enter the phone number and verify your WhatsApp account. After the verification, you're able to access WhatsApp for PC on your Windows or Mac computer desktop.
Caution:
Make Sure you will logout your WhatsApp account on these all three methods on your Computer. Because anybody can easily be to able to access your WhatsApp account on your PC. If you forget to logout.
Wrapping Up!
I hope you've found these three ways to access WhatsApp for PC helpful. Moreover, in any of these method you face any kind of issue to access WhatsApp for PC feel free to let us know.
You Might Also Want To Read: