Spotify Shuffle Sucks – How To Fix It Permanently
Spotify Shuffle Sucks: You're driving to work and want to shuffle your Spotify playlists. After listening to a few songs you realize that your songs aren't being randomly shuffled.
Instead, the same songs keep playing over and over. This can be very annoying, especially if you are busy and don't have the time to change tracks. Spotify can't randomly shuffle songs, so you have to change them manually.
Spotify Shuffle Not Working
Spotify is a well-known audio streaming and media service provider that can be used on all modern devices including those running Windows/macOS/Linux or IOS/Android smartphones.
Many users report issues like Spotify keeps crashing, Spotify won't play the current track, Spotify isn't responding, and so on.
We are referring to the other issue: Spotify shuffle sucks. It will play the same song over and over again in most cases. Since 2014, users have complained to Spotify about this issue.
It seems they are still unable to solve it. We will then present some possible solutions to the Spotify shuffle suckers issue.
Spotify Shuffle Sucks? Here's How to Improve Spotify Shuffle
This is what you might experience when you have thousands of songs on your playlist and play them on the shuffle. Spotify will prioritize new releases and major artists, and play more of their songs repeatedly.
The Spotify may be trying to promote major labels or artists and they will be played repeatedly on shuffle mode.
What about the local files that you have added to the playlist? These files might not be able to make it into the shuffle queue. This issue has been a source of many complaints online. The Spotify team addresses these issues by following this procedure:
You can ignore the Reddit and Spotify Community questions.

Lock the thread

Eliminate the complaints

A rhetorical statement stating that the shuffle works perfectly
How To Fix Spotify's Shuffle
You can make Spotify's Shuffle more random if you're trying to fix it. You can make the playlist feel more random even though it is already random.
You should fix the bug that causes the playlist to play the exact same songs or the same genre.
Sort your Playlist by Title
To get rid of the Spotify shuffle sucks, you can sort your playlist by title. Follow these steps: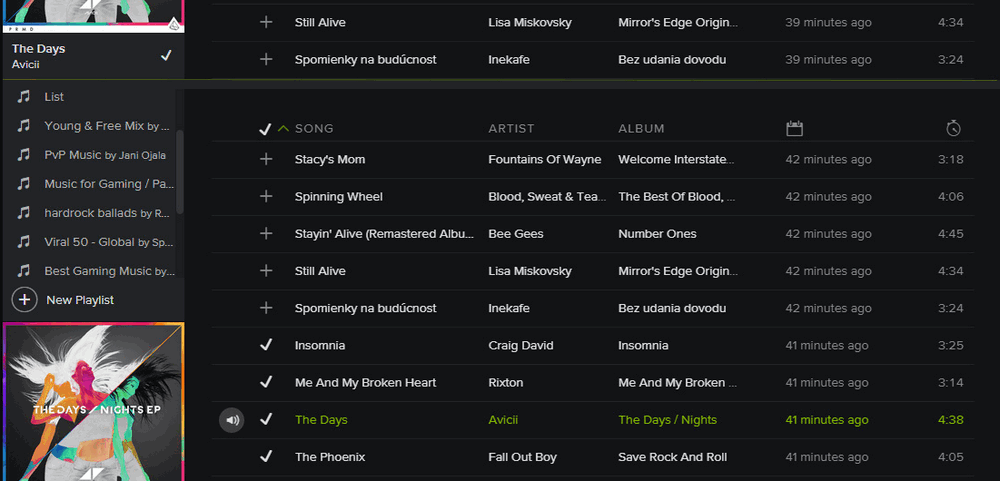 Step 1: Open Spotify and choose a playlist you wish to listen to.
Step 2: Under the filter, you'll see headers such as TITLE, TIME, ARTIST and ARTIST in the middle of your page. Click TITLE to sort all songs by title.
Step 3: Restart the shuffle mode and the playlist will play randomly.
Clean The Cache and Re-install The App
Wiping your cache files is a good option if the app is not working properly. The cache files are temporary files that tell the app what it should do every time you load it.
To delete all data on the app, you can wipe it from your phone and then install it again to check if there have been any changes.
To delete the app:
It will be deleted if you don't let go

Go to the app shop and reinstall it again

Check the app to find out if the shuffle has been randomly selected
Logout and Login Again
If your Spotify Premium subscription is about to expire, you may encounter the "Spotify Shuffle Sucks" error. This is because the application will need to refresh your subscription to move it back to Standard.
You can log out, then log back in. Please move on to the next solution if the "Spotify Shuffle Sucks" problem persists.
Randomize Manually
One user discovered that randomizing your songs in your playlist with the help a randomizer can solve the problem of shuffling. This is only possible using the desktop app. This is how to randomize your playlist songs.
1. Open your playlist from the Spotify desktop app. Click on one song within it to highlight it. This indicates that it was selected. Next, press CTRL+A to select all songs in your playlist. Then press CTRL+C to copy the URLs for all songs in your playlist.
2. Next, go to this online tool and copy the URLs that you have copied into the text box. Click on the "Randomize Lines!" button 2-3 times. This will randomize all URLs. Copy the new random URLs.
3. If you wish to save your playlist, go back to Spotify and create a new playlist. Then press CTRL+V to paste the URLs that you have copied.
All your songs will be added to the new playlist in random order. If you don't wish to save any backups, you can also paste your URLs into the old playlist.
4. Try shuffle-playing your songs from the new random playlist to see if they play again, or if new songs keep popping up.
FAQ: Frequently Asked Questions
These are some of the frequently asked questions related to the Spotify Shuffle Sucks with complete information.
How do I fix shuffle on Spotify?
In order to fix the Shuffle on the Spotify app, you need to perform some of the troubleshooting methods. Check out below for the troubleshoots.
1. Restart the Spotify application.
2. Sort the Music track by the Title.
3. Uninstall and Re-Install the Spotify app.
4. Use the Free Spotify Shuffler.
5. Clear the info and cache files on the Spotify app.
6. Try out Spotify alternatives apps.
Is Spotify shuffle play actually random?
They came to the conclusion that their music could not possibly be random. During a 2005 speech, Steve Jobs observed, "It really is random." "However, occasionally random implies that two songs by the same artist are placed next to each other.
Can you reset Spotify shuffle?
You can disable Shuffle and sort the tracks as you choose, whether that's by artist, date, album, or name. When you return, simply select the first song from the playlist.
Why does Spotify not shuffle all songs?
When you log in to the same account on many devices, the bug occurs. This doesn't require them to have Spotify open at the same time. Try logging out of both accounts and then logging back in to just one.
Why can't I turn off shuffle on Spotify?
The huge green 'Shuffle' utilises a different algorithm than the shuffle on the 'Now Playing' panel. Check to see if the small crossing arrows are green in your 'Now Playing' (the track currently shown in a banner at the bottom of the Spotify app). If this is the case, tap it to turn it off.
This is end of this short guide.
Conclusion
Go to Spotify now and start playing your playlist by the shuffle. Your shuffling problem should now be solved. We would love to hear from you if there are other solutions.
Related Articles:
How The Spotify Sleep Timer Works [Explained]
How To View Spotify Play History on Android & iPhone
How to Change Spotify Profile Picture
What is a VoIP Caller and Why Would Someone Use One?
Get Text From 32665? Here What You Need To Do Now
How to Change Spotify Username
How To Download Music From Spotify
How To Add Songs From YouTube To Spotify
Mouse is Jumpy, Lagging: 7 Ways To Fix It
How To Use Game Pigeon on Android
What is Chromecast And Why Should You Use It?
How to Download Music on iPhone