How to Transfer Google Photos to Amazon Photos
Here we have a comprehensive guide based on how to transfer Google Photos to Amazon Photos.
Name a person who doesn't want unlimited storage for photos?. So, Amazon photos give you unlimited photos storage along with 5 GB of video storage.
Therefore,  this article will cover ' how to move your photos from Google to Amazon photos'. Furthermore, you can transfer your google photos to Amazon in just simple steps. Do read further, without skipping any point.
Moreover, you don't need Amazon Prime. Like Google, Amazon provides free storage. Thus, why waste money when you can have better without spending.
Moreover, if you are facing storage problems then you should read the information. Because when you add pictures in google. It always asks that you want it in original, higher and lower quality.
If you choose high and original then 15GB will stuff up. So, this is the benefit of Amazon photos. Another is you can upload your pictures and videos directly into Amazon photos. Because storage has iOS and Android support.
Transfer Google Photos To Amazon Photos for free?
Follow the below-given step-by-step instructions to transfer photos from google to amazon photos.
In this short guide, we are going to show how you can easily able to migrate your google account photos to amazon photos.
There are only steps that you've to follow to move all the google photos to the amazon photos without having a hassle. 
Download Pictures from Google TakeoutOpen the web browser and visit the Google Takeout. Proceed with this further by downloading all google photos into your laptop/ desktop. Popup: in your mind.
How will I download google photos on my laptop? So, just select your Google Photos And "deselect all" the data that is written below ' android device configuration service'.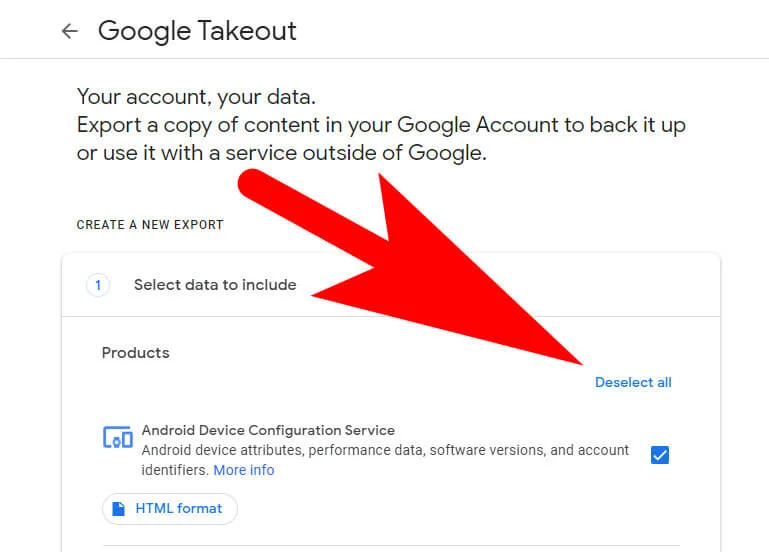 Deselect all the Options and Select Google PhotosAccordingly, select the Google photos that are mentioned below. Hence, select those pictures or albums you want to download.
After this scroll down the screen and tap on the "Next Button".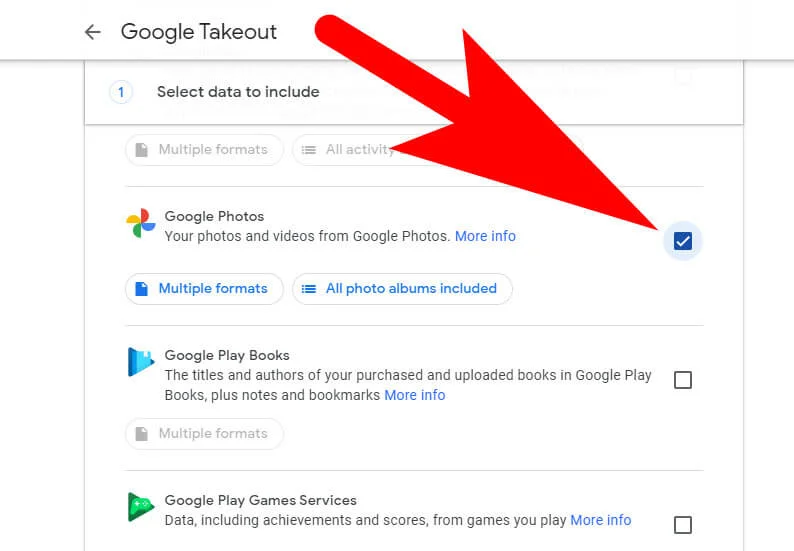 Customize the archive format
You have to select in which format you want to receive it. For example, via the link in your email or storage provider.
Storage providers i.e, Onedrive and Dropbox. Another method is to receive the photos in Google drive. But, again you have a hassle for storage. For that reason choosing Google Drive is not a smart step.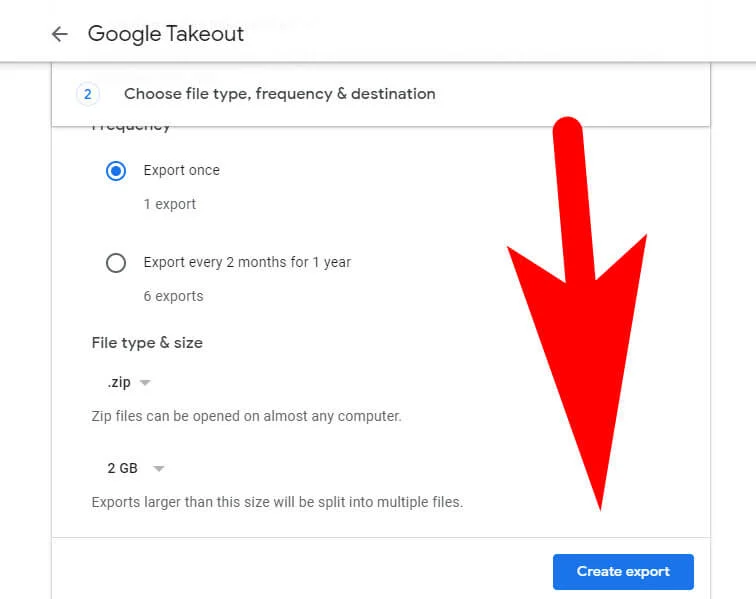 Download Archives (Export Photos Zip File )After choosing the download options from the above step. Tap on the Export button,  Plus, you can download archives with a normal internet connection. Later, your zip file will be ready to upload.
Install the Amazon photos app once you're done with downloading your Google photos. Accordingly, install the app called Amazon photos.
So that you can click your photos without thinking about storage.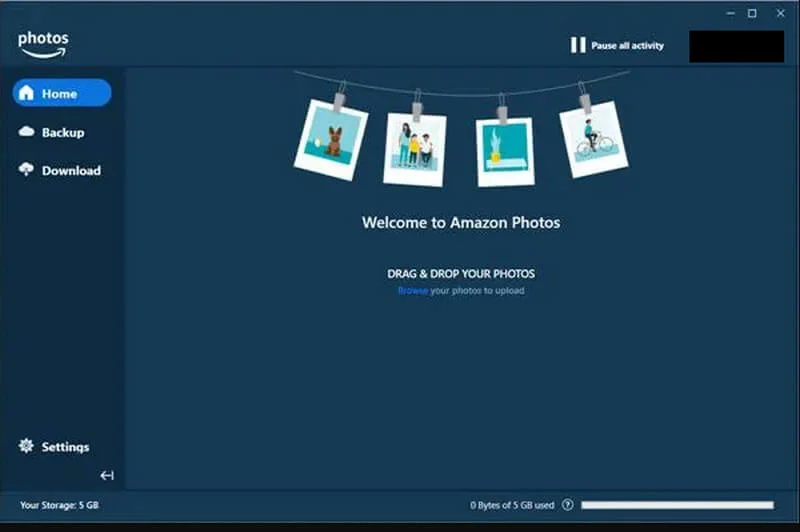 Upload your photos to Amazon photosYeah! You're ready to rock!. Sign in to your Amazon account and use a one-time backup.
Because you have downloaded your photo in archive format. Therefore, drag your folder into Amazon photos by simply choosing the folder you need. Furthermore, Amazon photos will ask about your location on Amazon drive.
Thus, click on an existing folder. Else, you can create any new folder to upload your albums. Once you complete the procedure, see your picture in the Amazon gallery for an Amazing experience.
Now, you have your Google photos backup in Amazon photos. As a result, you can delete your data from Google photos. But, check twice that you have completed the Amazon backup.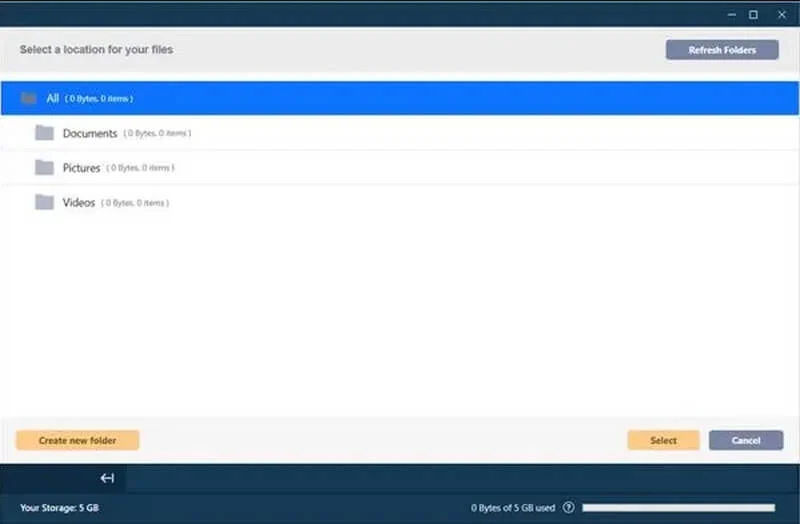 Free up Google photos space
Hence, you have done with moving photos from google to  Amazon photos. To conclude, free up the space of Google cloud.
Just go back to Google photos and tap the top on the right side of the profile picture. When your app shows you that you're done with backup then click on free up space.
Google Photos vs Amazon Photos
These are some of the common differences you can easily understand from the below-given explanation in terms of the storage, features, benefits and much more. 
Which one has Giant Storage?
As we have been using Google photos for a long time, many people are still unaware of this fact. Also, Amazon provides photos and videos storage. Yet, Amazon has giant storage.
In terms of Storage (Amazon Photos vs Google Photos)
Where Google photos provide you with 15GB for video and pictures. However, Amazon photos provide you unlimited picture storage along with 5GB of video storage.
If we talk about paid membership. Consequently, google photos I'd demand US$ 1.99/ € 1.59 per month. Google will offer you 100GB of cloud storage. However, Amazon charges US$ 12.99/ € 7.99 per month.
Uploading and Syncing
Both provide you with easy and automatic sync. But you have to always sync on the system.
Else, google photos and Amazon photos won't be able to proceed with their work further. Moreover, Google and Amazon support laptops and desktops. Also, iOS and Android.
How To Switch From Google Photos To Amazon Photos
Well if you've entirely wanted to switch to the amazon photos then you can also do that without taking any technical steps.
You can easily follow the below-given step-by-step instructions below on your Android device to switch Google Photos from default photos storage to Amazon Photos.
Firstly make sure all the photos on your smartphone are backed up to the google photos by using the feature called "Free up Space" this will totally execute the chances of ending up with the double photos on your amazon photos account.
If you wanted to install the Amazon Photos app on your phone later then make sure you below given these two things before exporting data from the Google Photos from your phone.
Follow the below-given step-by-step guide to free up space on Google Photos on your Phone.
Step 1:
Launch the Google Photos app on your phone.
Step 2:
Once the application is open, tap on the profile picture icon at the top of the corner of the screen. The app will alert you if all your photos are backed up before you export them.
After using the Free Up Space feature on Google Photos. Now install the Amazon Photos application on your smartphone.
Launch the app on your phone and choose if you wanted to automatically backup photos and devices along with a toggle switch on or off.
Now launch the Google Photos on your phone and navigate to the Google Photos Settings and turn off the "Backup & Sync" option.
In case you don't perform this step then your photos will automatically be synced on both platforms Google Photos and Amazon Photos which is actually not too bad after all. 
Finally!! Follow the above-mentioned steps carefully so you can free up your storage pain. Moreover, like Google photos you can install Amazon photos on your mobile.
So that you can see the older you anytime. Here is the answer to your 'how to move photos from google to Amazon photos.
FAQ: Frequently Asked Questions
These are some of the frequently asked questions related to the transfer of google photos to amazon with complete information.
Transfer Amazon Photos to another account
The best choice for getting your movies and photos out of Amazon Photos and ready to store somewhere else is to use the desktop tool we discussed before. Select Download folder(s) from the app's Download window, then select the Pictures folder from your Amazon Drive (assuming you want to download everything).
Transfer Amazon Photos to Google Photos
Select the photos you wish to share, then press the Share icon (located in the top right corner of the screen) and select Google Drive from the drop-down menu. Select a location in the Upload to Drive window and tap OK. That concludes our discussion.
How to Upload Photos to Amazon Prime from an Android phone
In order to upload photos to amazon prime from an android phone, you need to follow these steps.
1.Open Amazon Photos in a new tab.
2.Hold the photo down until you see a checkmark appear.
3.Tap once on each additional photo or video if you wish to select more. By tapping an item again, you can de-select it.
4.The upload icon should be tapped.
Where are my photos saved on Amazon?
Amazon Photos is an online storage service. Even if your devices (and the files on them) are lost or damaged, storing your photos and videos in the cloud keeps them safe. Your images are automatically saved to your Amazon Photos account once you enable Auto-Save in Settings.
Related Articles:
Save All Photos From Facebook [Ultimate Guide]
10 Best Drawing Software For Digital Painting
How To Rotate the Screen on iPhone 7
How To Print Photos From iPhone
How to Share iCloud Drive Folder on iPhone And Mac
You Can Do That Git on GitHub ! No Its Impossible
How to Turn Off Tablet Mode in Windows 10
Difference between iPhone XR and XS, XS Max
How To Make An Iron Golem In Minecraft
How to Make Graph in Excel-Step by Step Guide
How to Download HP Printer Drivers
How to Unlock iPhone 7 [2 Methods]