16+ Google Chrome Extensions To Improve Productivity
Google Chrome is one of the best browsers on the market and it's only getting better. The best part about Google Chrome is Its huge library of extensions that can help you improve productivity in your life.
Whether you're a student, gamer, marketer or SEO specialist, there are awesome tools to help make things easier for you. In this blog post, we'll go over the 11 best Google Chrome extensions in 2021 to improve productivity!
Picture in Picture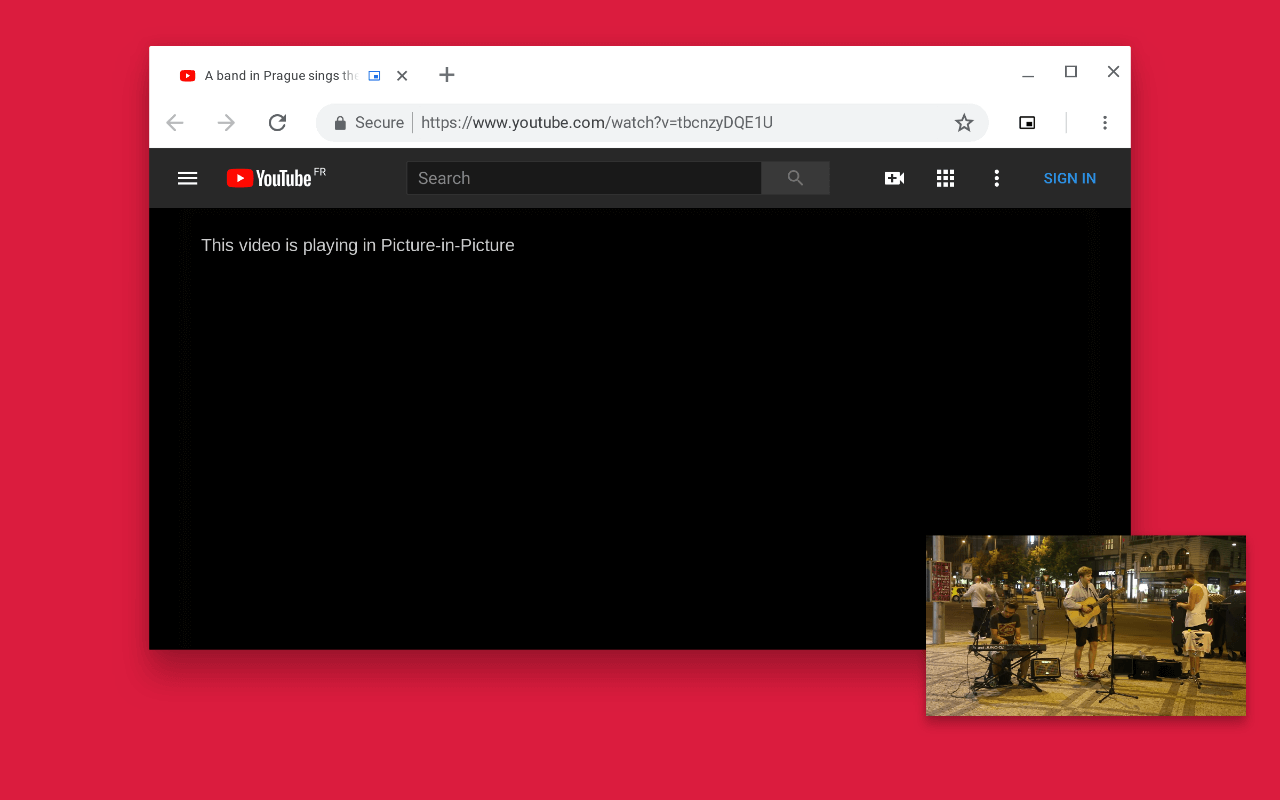 This Chrome extension allows you to detach any YouTube video and watch it in a small floating window that can be moved around the screen.
The extension lets you continue watching videos while using other apps on your computers such as Word, Gmail or Twitter.
If you're a YouTube addict like me, this is probably the best Chrome extension ever made. You can also detach Twitch streams and Vimeo videos too!
The Great Suspender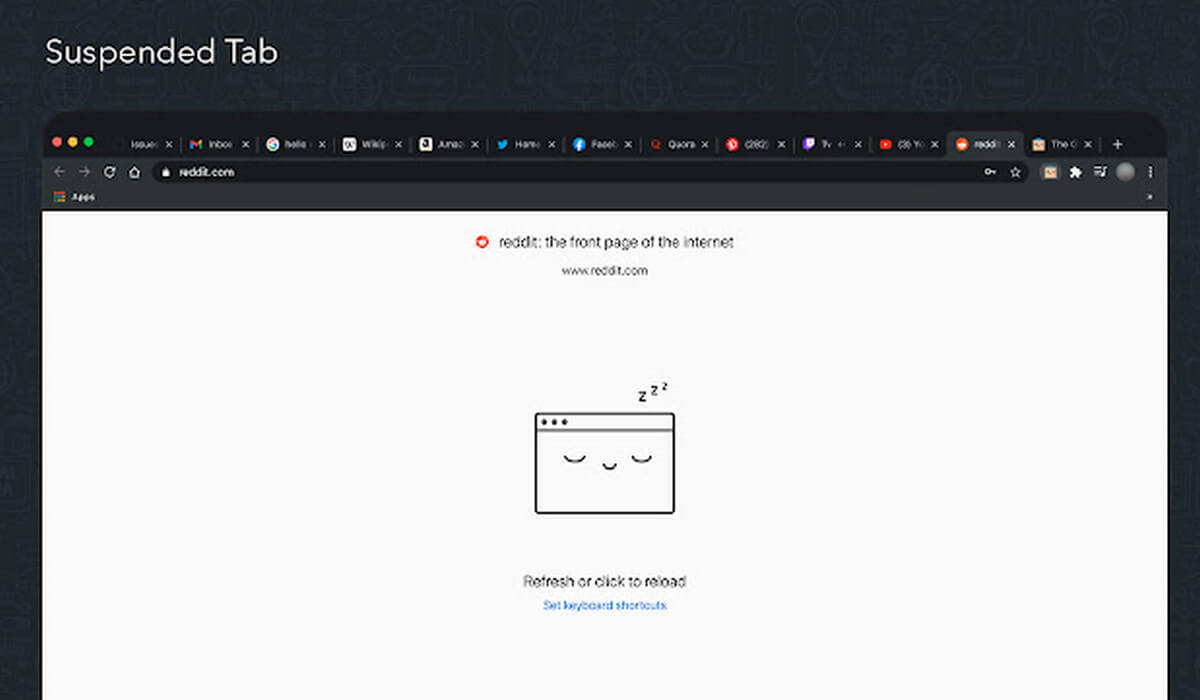 This Google Chrome extension helps save memory and improve page load speed. When you minimize a tab with an active YouTube, Vimeo or Twitch stream the video will stop playing until you maximize that tab again.
I've been using this one for months now and I recommend it to everyone who has a computer with 2-8gbof ram.
If you have limited memory on your PC or MacBook, this is the best extension to use when watching videos from sites such as YouTube and Vimeo.
Even if you don't have limited memory I still recommend installing it since it will help speed up page load speeds too!
Grammarly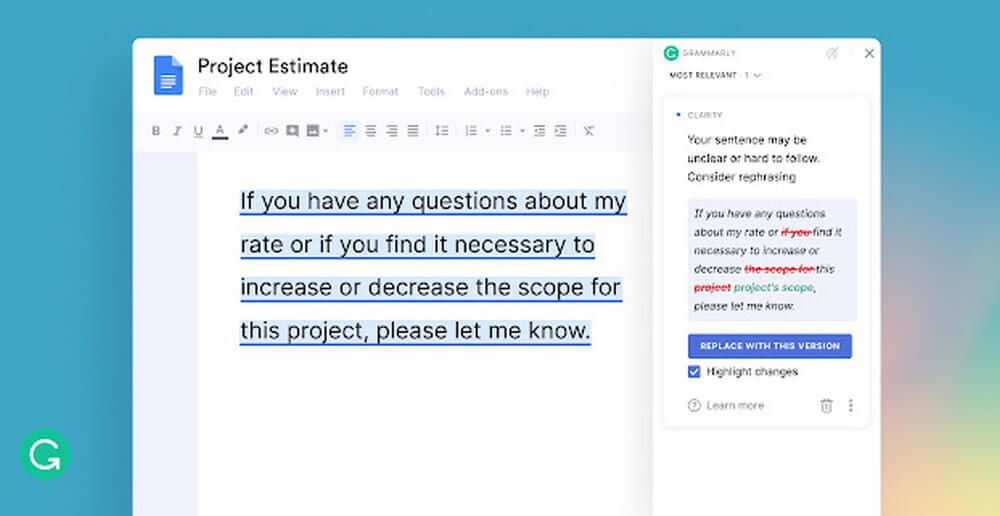 This Chrome extension for students and bloggers helps improve the quality of your blog posts. It will check for grammatical errors, plagiarism, wordiness etc in real-time so you don't have to go back and make edits later on.
I've used Grammarly (the web version) before writing this post and its hands down one of the best tools I've ever used.
If you want to take your content writing skills to the next level, this is a must-have extension! It will help make sure that all of your blog posts and articles are error-free according to Grammarly standards.
Save To Pocket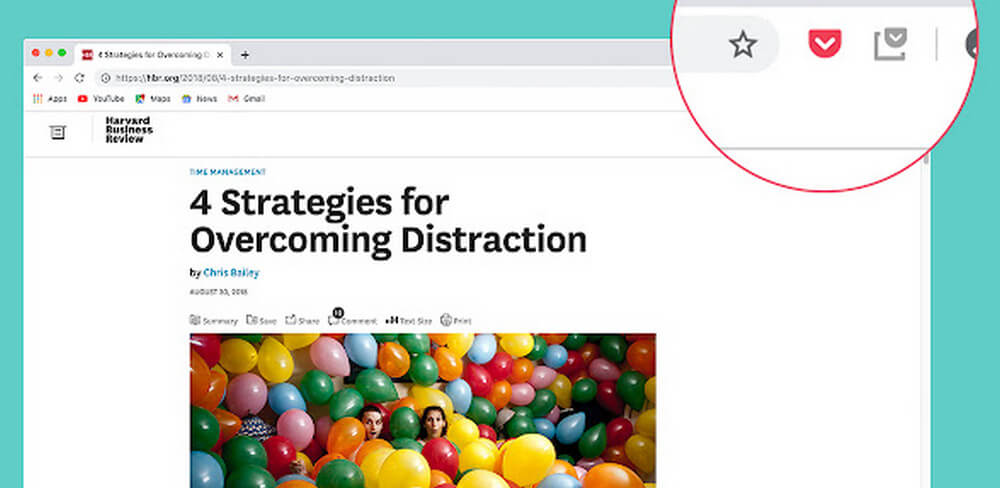 This Google Chrome extension allows you to save articles, videos and more from the web for later viewing.
If you're someone who likes to read or watch fun stuff after a long day at work but doesn't have time during your busy schedule this is going to be one of the most useful extensions for you.
Just click on the "Save to Pocket" button and the article or video will be saved in your pocket account.
You'll never miss out on funny videos, interesting articles or cool blog posts ever again!
AdBlock Plus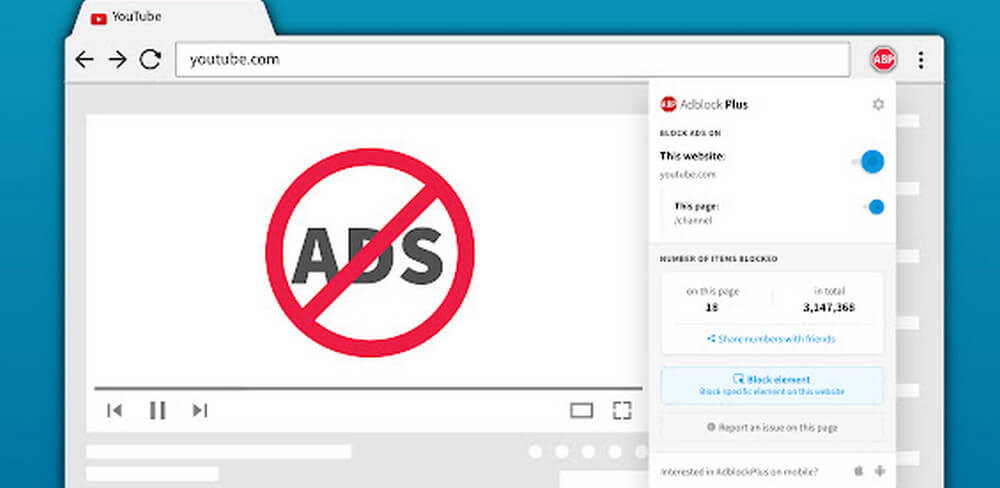 This Google Chrome extension is the most popular ad blocker on the market. It can help speed up page load times.
Remove ads from your favourite websites and protect yourself against malware coming from advertising networks embedded in sites such as Forbes, ESPN and more!
Adblock Plus is hands down one of my go-to extensions when it comes to blocking ads and protecting myself against malware.
If you're tired of ads slowing down your web browsing experience or just want to improve security online, this is the best Google Chrome extension for doing that!
Wikiwand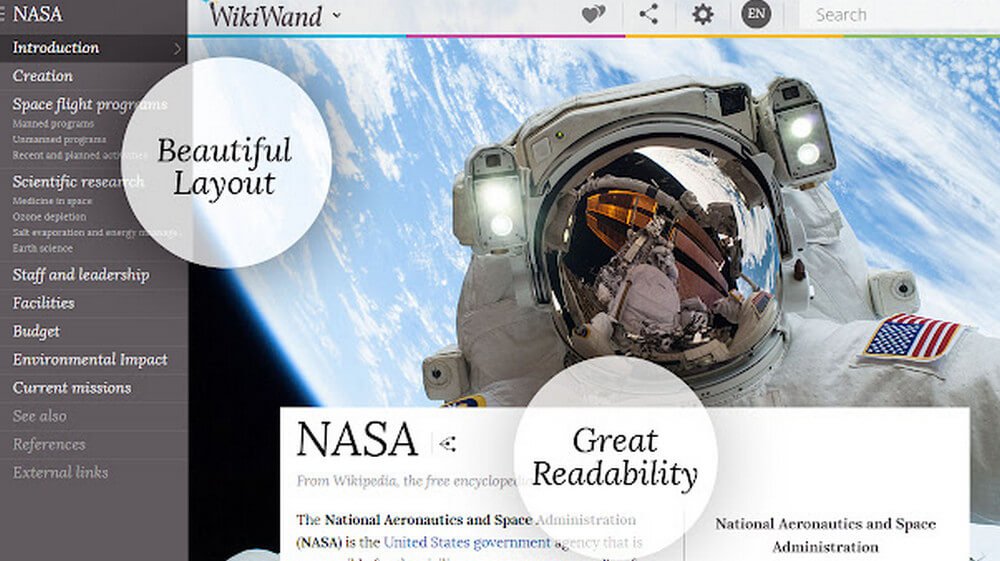 This Google Chrome extension changes the appearance of Wikipedia to make it more appealing and easier to read.
I'm a huge fan of reading random articles online but sometimes finding information on Wikipedia can be overwhelming due to all the ads, sidebars and other distractions.
Wikiwand removes those things so you can focus on what's important: The content!
If you're someone who likes to read about random stuff online I highly recommend using this extension! It will change the look of Wikipedia and make it easier for you to find information on whatever subject that interests you.
Ghostery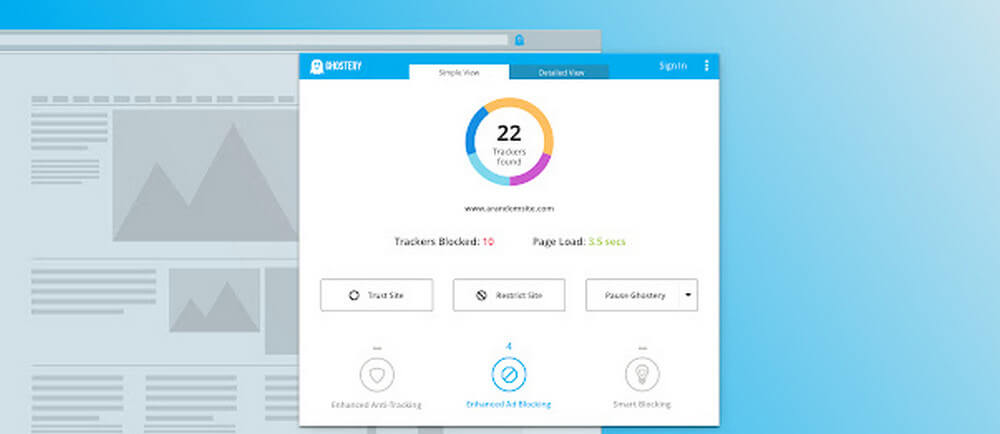 This Google Chrome extension helps remove web bugs from your browsing experience.
Web bugs track the information you enter online and help companies learn more about your personal life without having to ask directly for it.
Not many people know this, but just by visiting a website, you're bombarded with hundreds of tracking tools that collect data on what websites you visit and what you do online.
If you're someone who cares about their privacy and doesn't want to be tracked while surfing the web, this is an excellent Google Chrome extension for doing that!
It will remove these pesky bugs from your browsing experience so companies can no longer track what websites you visit or keywords that are typed into search engines like Google or Bing.
Stylish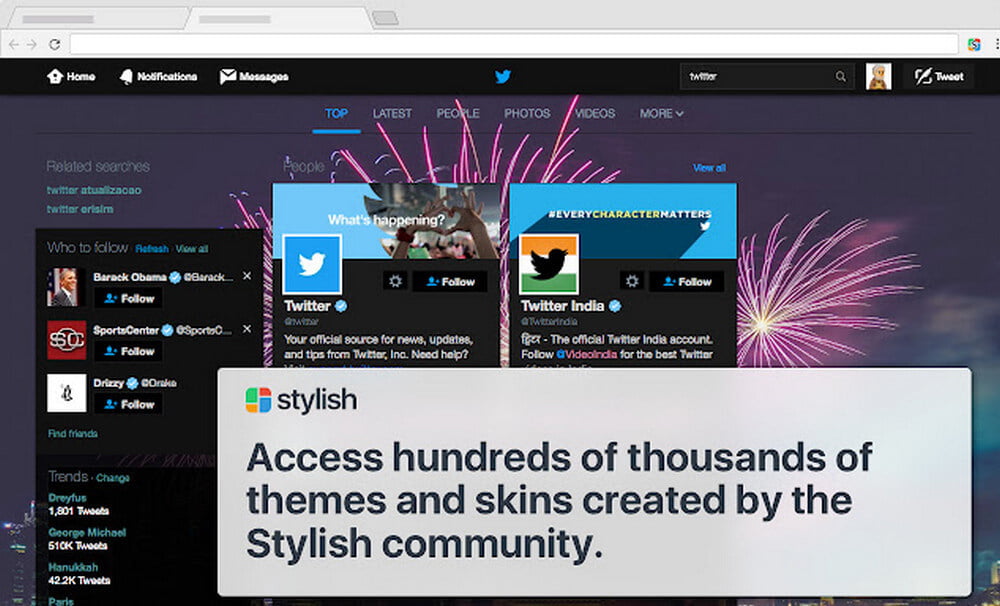 This Google Chrome extension allows you to change the look of websites without actually modifying code.
If you're tired of looking at the same old boring website design over and over again on sites like Facebook, Twitter or Pinterest this is going to be a lifesaver for you!
It will allow you to customize those popular social media platforms as well as other websites to make them look however you want.
This is one of the best Google Chrome extensions for making social media sites fun and interesting again! If you're tired of looking at Facebook or Pinterest with plain white colour schemes this extension will change all that.
Momentum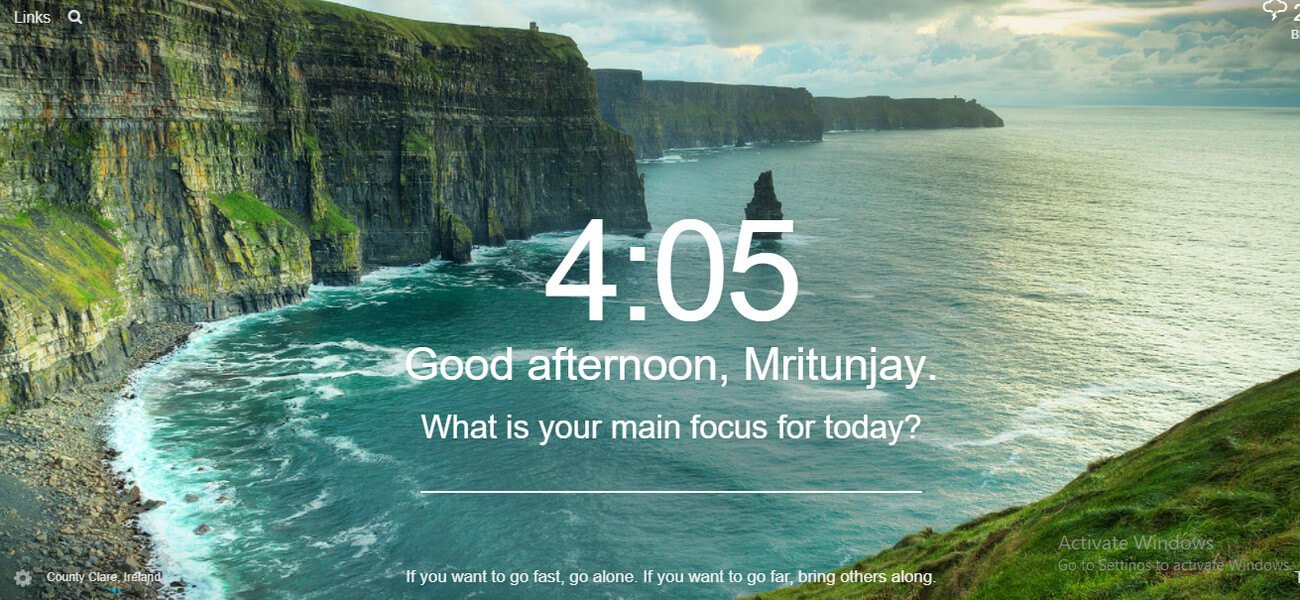 This Google Chrome extension changes your new tab page to show inspirational quotes, recent bookmarks and upcoming events.
I'm a big fan of positive thinking so this is one of my favourite extensions for showing me daily motivational phrases or just giving me some inspiration when I need it most.
It has an energy meter that fills up with green every time you do something positive, encouraging you to do more!
If you're looking for a little positivity in your life I highly recommend using this Google Chrome extension. It will show daily motivation or inspiration on your new tab page as well as recent bookmarks and upcoming events that are coming up soon.
Zenmate Free VPN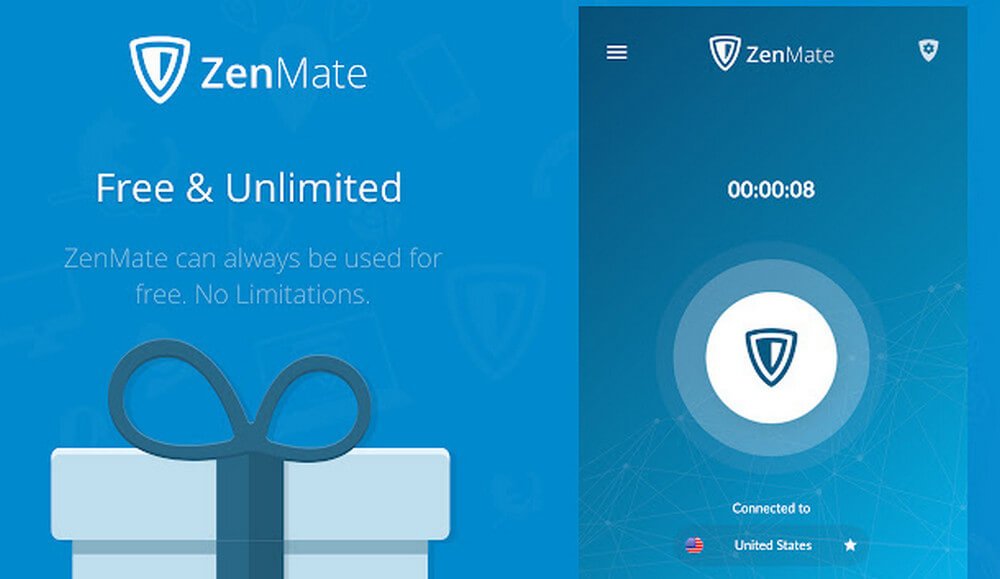 I'm sure you've heard of VPNs but if not, they basically create an encrypted connection between two computers so third parties can't intercept or monitor what's being sent back and forth.
It's mostly used by people who work from home and don't want their internet service provider or hackers to steal their personal information.
If you're looking for a great VPN for Google Chrome this is it! I've been using Zenmate for about two years now and am very satisfied with how well it works compared to other free alternatives available on the web. Give it a try, you won't be disappointed!
Mailvelope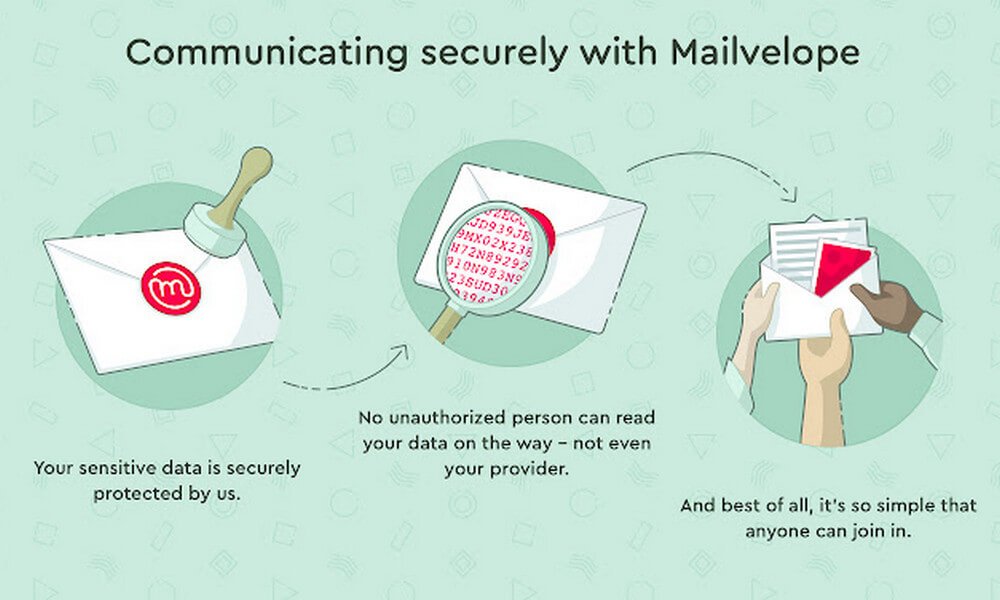 This Google Chrome extension allows you to send encrypted emails.
I know there are probably a ton of other ways for people to send encrypted messages now but I'm including this because it's one of the easiest and most convenient methods available right now.
It works with Gmail, Yahoo Mail or any webmail service which is great if you don't want to switch over to something like Protonmail.
Of course, you'll need someone else's public key in order for the messages to be decrypted before they reach their destination but Mailvelope makes that extremely easy with a built-in directory or by searching through your contact list.
Give it a try! I've been using this Google Chrome extension for over a year and it's just one of the many tools available to help you increase your privacy while surfing the web.
BlockSite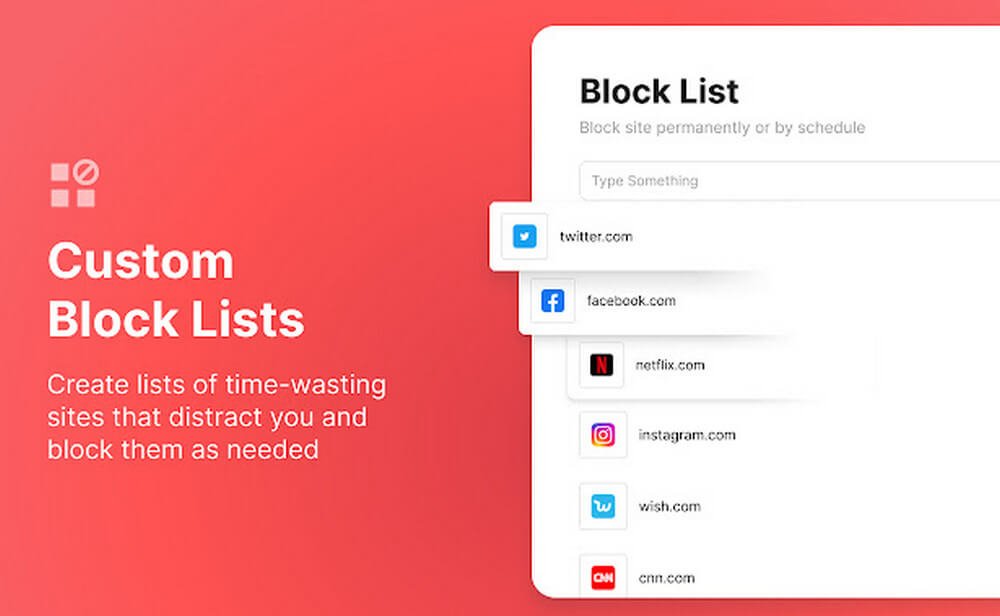 If you're someone who wants more control over what websites they visit on a daily basis, BlockSite is going to be an excellent Google Chrome extension for you.
Every time I find myself wasting too much time surfing the web this is my go-to solution because it allows me to block specific sites or keywords that are getting in the way of productive work!
It's especially useful if you have a family and want to set boundaries for your kids so they don't visit sites that are inappropriate or even dangerous.
If you're someone who's struggling to stay on task while working from home, BlockSite is an excellent tool because it can block certain websites during specific times of the day depending on how productive you want to be.
Evernote Web Clipper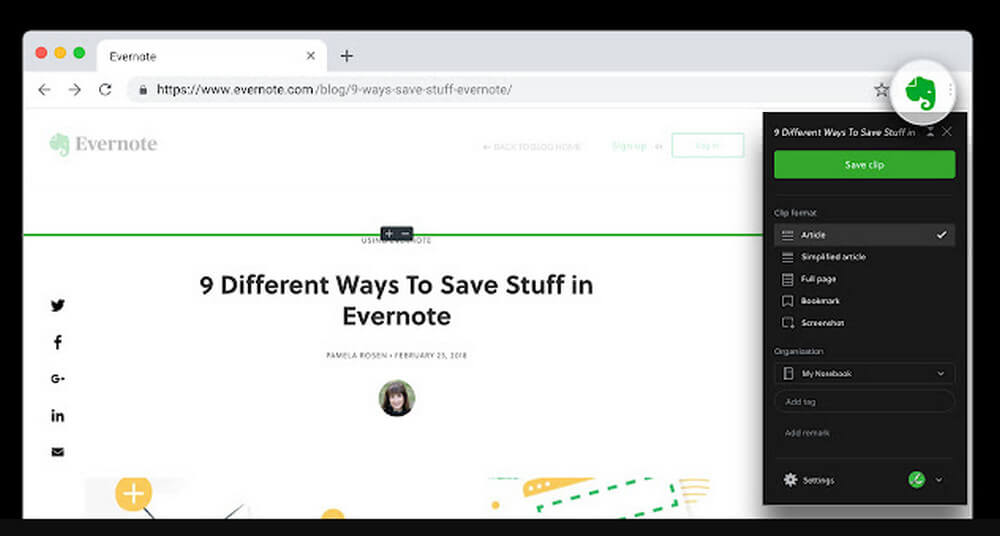 Evernote is a great tool for keeping track of all your notes, to-do lists and even images you find throughout the day.
It works on multiple platforms including Google Chrome so if you use Evernote in general this extension will make it easier than ever before to save information from websites directly into your account.
If you've never tried Evernote before it's definitely worth checking out, especially if you're someone who always has a million different things running through your head.
I find that having all my notes in one place helps me stay more organized and productive throughout the day because everything is just kept together instead of being scattered everywhere on various devices.
Ubersuggest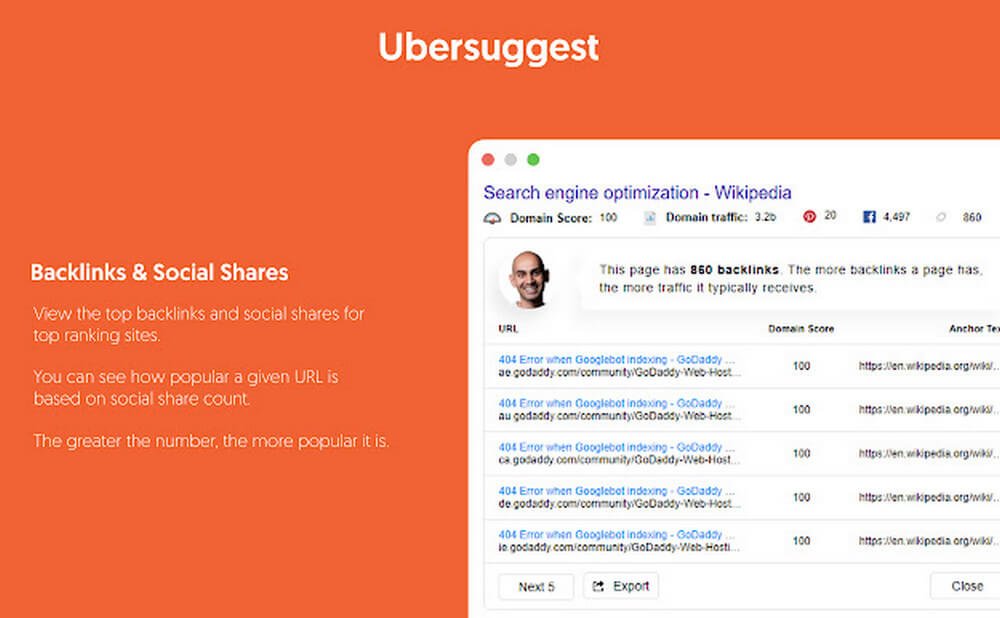 SEO is important for any website and one of the best ways to get it right is by analyzing your keyword strategy.
Ubersuggest is a Google Chrome extension that will make it easier than ever before to find the best keywords for your website.
The data is pulled from Google's Autosuggest which makes this one of my favourite tools because it actually analyzes what people are searching and then suggests related words you can use as well!
There's no better way to get an edge on the competition than to find out what people are actually searching for.
It's important not just because you'll have more organic traffic but also because it helps when writing blog posts, marketing material and so much more!
Fonts Ninja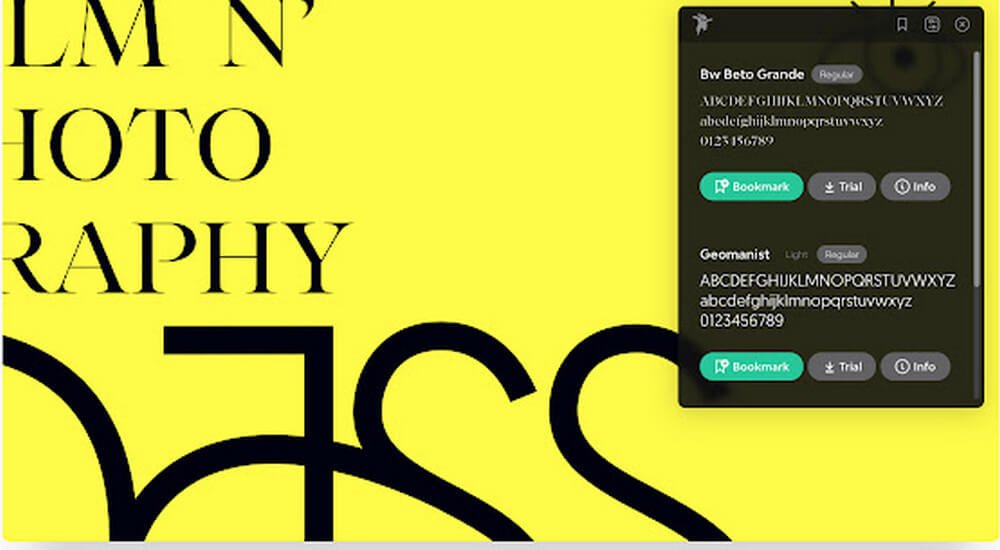 Fonts Ninja is an extension that allows you to easily find the best fonts for your website.
When it comes to web design, Fonts are an essential part of making things look clean and professional!
There are a ton of different font options out there but this is one of my favourite tools because you can quickly see which ones will work best on different platforms like blogs or websites.
Font Ninja helps you identify the right font for your website and it's an essential tool if you want to make sure everything looks great!
No more spending hours trying to come up with the perfect font, Fonts Ninja has got you covered.
I highly recommend checking it out if you want some professional advice on how to make your website stand out from the rest!
Free Rider HD
If you're a fan of the racing game genre, Free Rider HD is going to be an excellent Google Chrome extension for your favourite type of game.
Free Rider HD is a free browser-based game that allows you to build your own tracks and race on them. The best part about it though is the fact that there are so many different types of levels with all kinds of obstacles, jumps and even loops!
It's a great way for kids or adults to spend some time outside in nature instead of being glued to a TV or computer screen. It's especially nice at the weekend when you're looking for something new and exciting to do with friends!
FAQ
How can I download and install Google Chrome extensions?
To download and install Google Chrome extensions, you must have the latest version of the browser installed on your computer.
Go to Google Chrome's web store by clicking here. Locate an extension that interests you and click "Add To Chrome." If it is not free, follow the instructions for entering payment information or signing up for a trial. You can now use the extension!
Is it good to add extensions to chrome?
It is good to add extensions to chrome because it makes the browser more efficient and user-friendly.
Chrome store has a lot of free extensions that can be added for convenience, ease of use and other benefits. Some add extra functionality while others enhance what you already have in your browser!
I hope this blog post was helpful! If I missed an important Google Chrome extension that should be included in this list, let me know so I can add it in my next update. Thanks again for reading 11 best!
FAQ: Frequently Asked Questions
These are some of the frequently Asked Questions related to the best google chrome extensions with complete information.
How do I find my Chrome extensions?
Enter chrome.google.com/webstore into the address bar at the top of your web browser to find it. After that, select Extensions. This can be found at the top of the left sidebar. Then look for an extension using the search bar.
Can Google Chrome extensions give you a virus?
These handy little applets provide smooth access to services like Evernote and password managers, as well as allowing you to access your Bitmoji with a single click. Chrome extensions, like Android apps, can sometimes hide viruses or other nasties, even if you install them from the official Chrome Web Store.
How do I add an extension to Chrome?
Go to chrome:/extensions/ and drag and drop the extension from your file manager anywhere on the Chrome extensions screen. If the file extension is. crx, you'll be prompted to check the permissions and append the extension.
Related Articles:
15 Best Extensions To Customize Google Chrome
Why Does Chrome Uses So Much RAM [How To Fix It]
How to Enable Spell Check in Chrome
10 Best VPN for Google Chrome to Access Blocked Website
How Do I Retrieve My Paypal Account
How To Update Information in Safeway Club Card
How To Change Phone Number in Dropbox
How To Switch Mouse buttons on laptop
Top 10 Ecommerce WordPress Themes To Start Business
8 Things You Must Know About iOS 10
How to Disable Videos Auto-Playing on Safari
How To Recover Outlook Account In Two Methods