Wondering, how to turn on the touchpad in Windows 10, the Well touchpad is one of the best alternative to the mouse on laptops. Sometimes due to some bug or the error the touchpad stop working or we can say that touchpad is automatically disabled on Windows PC.
However, you can easily enable touchpad in Windows 10 using this article guide, here we going to share some of the Windows 10 tweaks to turn on the touchpad without having a hassle.
Turn on / Turn off Touchpad In Windows 10
Go through all the methods given in this article to know some Windows 10 tricks to enable or disable touchpad within seconds.
1. Double Tap To Turn on or off Touchpad
If you've enabled the double-tap feature in touchpad Settings on Windows 10. In this case, you can easily enable or disable the touchpad on Windows 10. By double-tapping on the touchpad at the left top corner to turn on or off.
2. Turn on or Turn off Touchpad Via Keyboard Shortcuts
You can also enable or disable the touchpad using the keyboard shortcuts. Well, some devices may have F6 or F5 keys available on the keyboard enabling you to press the Fn functions button to enable or disable the touchpad.
3. Use Touchpad Setting to Enable or Disable It
Follow the below-given step by step instructions to turn on or turn off touchpad on Windows 10
1. Press the Windows key and use the search bar and search for Touchpad Settings and open it.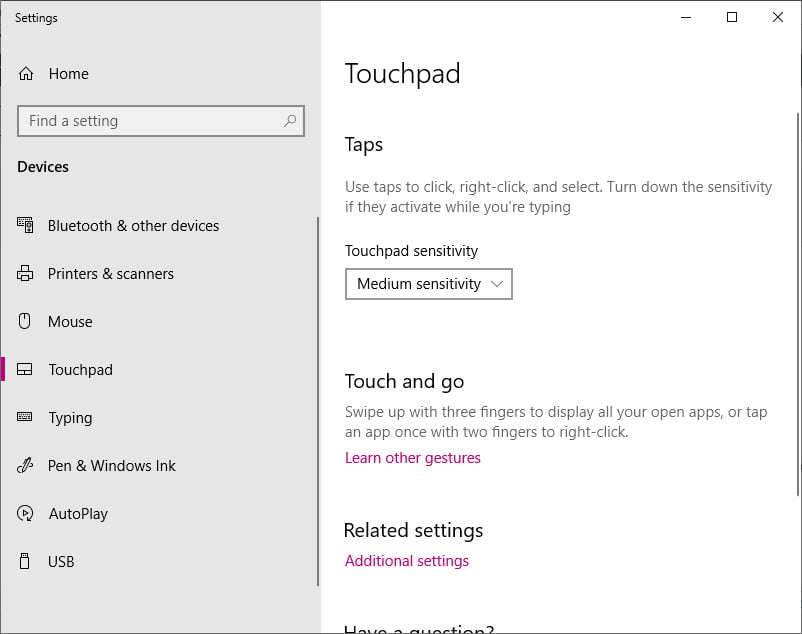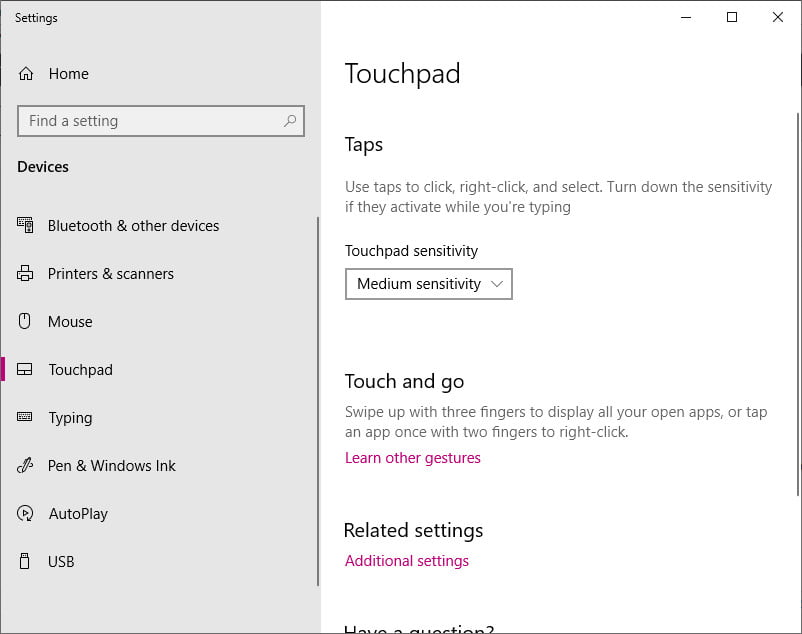 2. Click on the Additional Settings as shown in the given screenshot.
3. Now, Click on the Disable button, then Apply and OK button.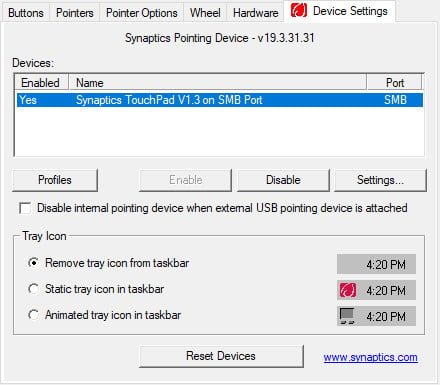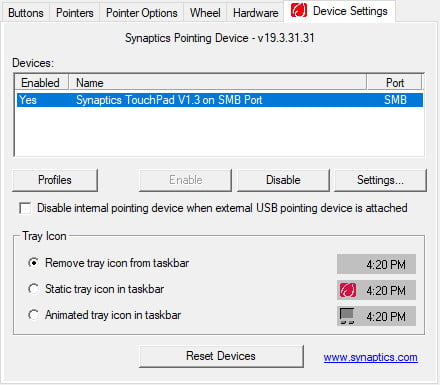 Now, the touchpad stops working after performing these three above given steps. In case if you want to enable the touchpad again, follow the steps and click on the enable button to turn it on.
4. Turn on / Turn off  Touchpad For Thinkpad, IdeaPad
Go through this video source Lenovo.
5. Turn on or off Precision TouchPad in Windows 10
Follow the steps to enable or disable precision touchpad in windows 10.
1. Press Windows Key + I to open Settings, then tap on Devices.
2. Click on Touchpad on the left side panel.
3. Tap on the toggle Touchpad button to enable or disable it.
Related Articles: