What is Share Focus Status in iOS 15?
As we all know, iOS 15 was released to the public recently and it comes with a bunch of new features and improvements. One of the new features is called Share Focus Status. So, what is this feature and how does it work?
Share Focus Status is a new feature that allows you to share your current focus status with others. This way, they can see whether you're available or not.
To use this feature
simply go to the Settings app and tap on "Share Focus Status". From there, you can select who you want to share your focus status with.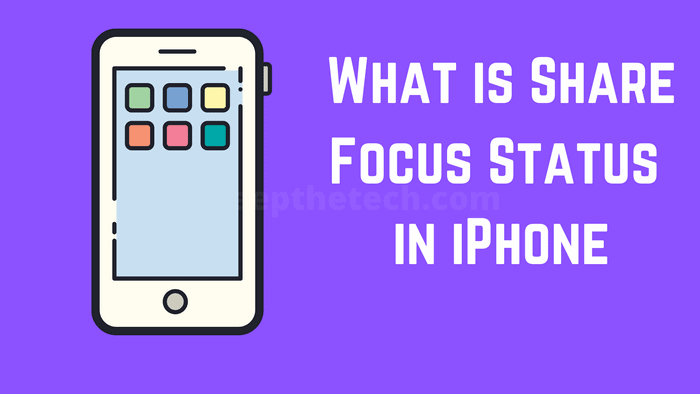 Once you've selected the people you want to share your focus status with, they'll be able to see it in the Messages app. So, if you're busy and don't want to be disturbed, they'll know not to bother you.
This is a great feature for those who are always on the go and need to stay connected with others.
Turning off Share Focus Status in iOS 15
It is just as easy as turning it on. Simply go to the Settings app and tap on "Share Focus Status". From there, you can open any one of the pre-installed Focus options like Do Not Disturb, Driving, Sleep, Work, or Personal. you may open the Do Not Disturb in the Focus option, tab Focus Status, next, turn off the toggle for the same function
Also, you can switch off the toggle to various already installed options of Driving, Sleep, Work, or Personal
Your iOS15 device will not notify other iOS phone, or iPad users that the Do-Not-Disturb is on.
In the above, Share Focus Status on iOS 15 is explained, hopefully, the information will be useful to you.
FAQ: Frequently Asked Questions
These are some of the frequently asked questions related to the Share Focus Status with complete information.
What is the state of the iPhone's share focus?
The 'Share Focus Status' option informs others that you are utilizing Focus. Anyone who initiates a communication with you in Messages, for example, will get a warning that states "notifications are silenced." They could then send you a sms messages with the knowledge that it will be muted, or they can opt to ignore your Focus and inform you anyway.
How do I modify the emphasis of my share?
Launch the Messages app on your phone. Choose a conversation with a connection for which you'd like to modify the shared Focus status. Just at top of the screen, tap the contact card. Toggle the Share Focus Status switch to allow the contact to see that when you've turned off notifications.
Do not disturb or concentrate mode: which is better?
You will receive all of the delayed alerts once you turn it off. DND, but at the other hand, mutes all alarms, including phone calls and text messages. Applications can notify users, but your display will not light up, and your phone would not make a sound.
This is end of this short guide.
Related Articles:
15+ Best Apple Watch Faces To Buy
10 Best Hiking Apps For Android & iOS
Call an Extension Number (Android, iOS, Landline)
How to Check Screen Time on Android
How To Set up Voicemail in Android and iPhone
Turn Off Navigation on Android and iPhone
How to Unlock iPhone 6 Plus Without Hassle
How to Add Music to a Video on iPhone