This is an compresehive guide based on how to connect phone to tv with different method such as Screen Mirroring, Miracast,
There are multiple ways to connect your phone to tv and watch your favorite TV Shows without having a hassle. In this short guide, we cover all the methods from which you can connect your phone to your TV without having a hassle.
If you recently purchase a new Smart TV and you want to stream videos, pictures, and music from your cell phone to your Smart TV then in this case you visit at right article.
That time is long gone when you can't connect your cellular phone to television, now newly build Smart TV with the latest technology allow you to pair your device with a TV to watch videos and photos in no time.
Benefits of Pairing Phone To TV
There are tons of benefits that you can avail of by simply pairing your phone to your TV. Some of the benefits are given below.
Stream Camera Roll Videos and Photos to Wide Screen.
Watch online vidoes to wider screen using Mriacast or Chromecast.
Access Android based application on bigger screen such as Netflix.
Any other relevant point to consider.
Basically, there are two popular smartphone operating systems were available on market Android and iOS. If you own any one of these OS phones then you can easily connect your phone with a TV.
Different Ways To Connect Phone To TV
Technically, in terms of connectivity, there are several methods to share a phone screen with a TV. In this article, we are going to cover all methods. These are all methods from which you can screen share phone to tv in a minute.
Wireless Connectivity (Screen Mirroing, Mriacast and Chromecast)

Buletooth Paring
USB To HDMI Adapter Converter
How To Connected Android Phone To Smart TV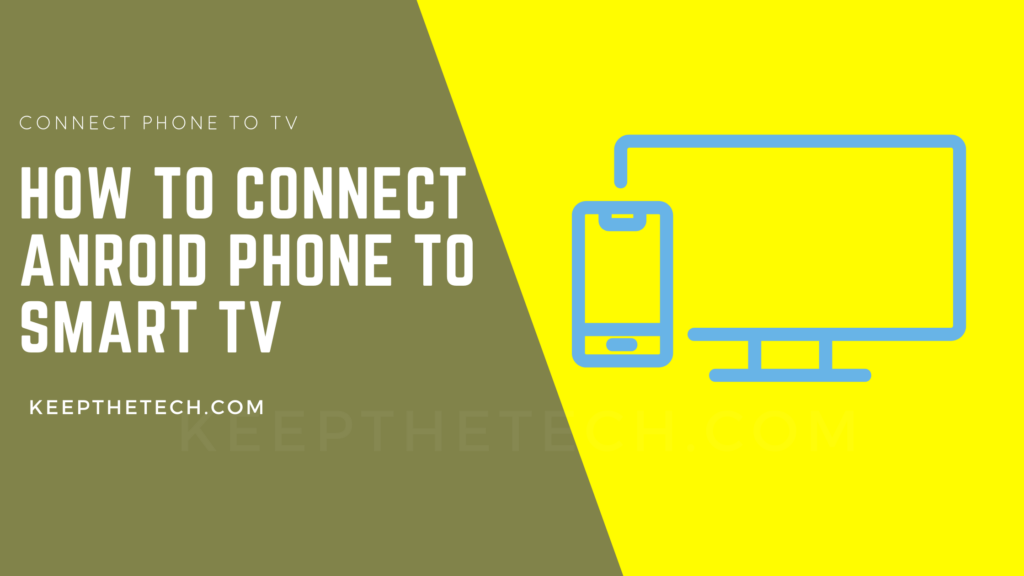 You can easily connect your phone to your TV but it totally depends on what brand of phone and TV you own. Well as we said there are multiple ways to hook up a phone to smart tv.
What is Screen Mirroring?
The screen mirroring is the feature that allows you to mirror your cell phone or other compatible device's screen onto your Smart TV's screen. With the help of Screen Mirroring, you can see your smartphone functions on your TVs along with videos, movies, and photos.
Connect Phone To TV via Screen Mirroring
In order to share your phone screen with Smart TV, you need to enable Screen Mirroring feature on your TV.
Once you enable the Screen Mirroring on TV, Simply go to your phone settings and tap on the "cast", "mirroring" or "smart view" in order to share your phone screen to the TV. Now find your TV and pair it using your Phone.
Using Screen Mirroring is one of the easiest methods to share phone screens to TV wirelessly. Else you can also connect your phone to tv using other methods such HDMI Adapter.
This method can be used on Samsung TV, LG Smart TV, TLC TV, Vizio TV, Sony TV, Redmi TV, along with other Smart TVs available on market.
Connect Phone To TV via HDMI
In order to connect your phone to a TV, you need to purchase a USB C to HDMI Adapter converter from an online or offline store. Once you have a converter simply plug one side of the HDMI cable into USB C and then plug it into your Phone. Simply plug the second end of the cable into the HDMI adapter and then plug it into the TV HDMI slot.
Note: Make sure your phone supports the HDMI ALT Mode to outsource the video contents
Connect Phone To TV via Bluetooth
You can also connect your Phone using Bluetooth connectivity. Well the Bluetooth connection is not fast as the WiFi. But with buletooth connectivity you can easily perform several things such as play music tracks, transfer files.
The screen share from phone to tv is only possible, using the HDMI and Wireless connectivity you cannot use Bluetooth connectivity to share screen.
To connect your phone to tv via Bluetooth you need to Go to the your TV Settings > Network Connectivity > Bluetooth > On. But the Bluetooth settings were different from TV to TV. So make sure you can check your TV manual, if you cannot able to find Bluetooth settings on your TV.
Connect Android Phone to TV via Miracast
Connecting your android smartphone to Smart TV using Miracast is quietly simple, after knowing it you can easily share this proper way to connect the smartphone to Smart TV.
More importantly, the Miracast is an wireless connectivity feature that available in Windows 8.1 or new version of Windows such as Windows 11, 10 along with Android 4.1 or new verison of Android Operating System.
So basically, with the Miracast you can also connect your Windows PC algon with your Android Phone to TV.
Here are the steps you need to follow in order to connect your Android Phone To TV using Miracast.
1.Go to the Phone Settings > Display > Cast Screen.
2. Tap on the (…) does menu givne at the top right corner of screen to open Menu list.
3.Now, simply choose the "Enable Wireless Display."
4.Your phone will start scanning nearby devices and generate list. From the list simply select the your TV name in order establish connection.
Connect Phone to TV using WiFi-Direct
Follow the steps to connect your android smartphone to Smart TV via the WiFi-Direct feature.
1.Open Setting of your Smart TVs and simply enable the WiFi from the Network Settings.
2.Now Turn on the WiFi Direct setting of the Smart TV.
3.See WPA key of the TV.
4.Enter WPA Key on your phone WiFi Settings to connect it to TV.
How To Connect iPhone To TV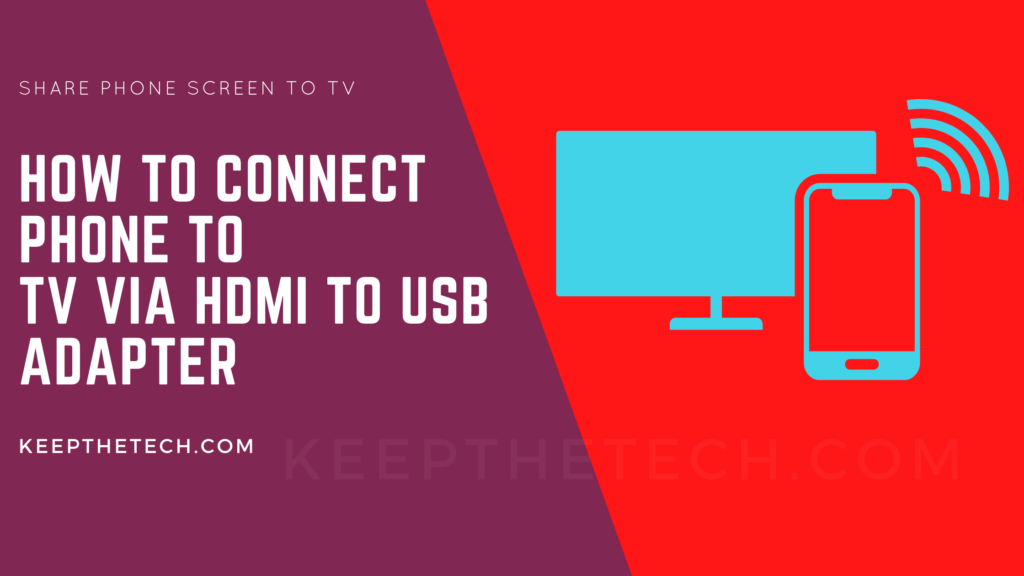 If you owns iPhone and want to connect your iPhone To TV in order to share screen. Well you can easily do that because, similar to the Android device the iPhone also support some methods from which you can easily share screen between iPhone and TV.
Connecting your iOS device or iPhone, iPad to Smart TV is quietly simple, You can connect your iOS device to Smart TVs using several screens mirroring iOS apps, WiFi Direct, and HDMI  Cable.
Generally there are 3 methods to connect iPhone To TV. In this article we are going to show you all three that enables you to share your iPhone screen To Smart TV within a minute.
These methods that we are talking about are Airplay, AV Adapter, Roku and Chromecast.
Connect your iPhone To TV via Av Adapter
In order to connect your iPhone To TV using hardware you'll need two things first and Adapter cable, that will same as your TV input. Along with that you also need Lighting to Digital AV Adapter you can easily purchase it from Apple Store or third-party hardware store. But make the AV adapter must have "High-bandwidth Digital Content Protection."
Once you have both components, simply connect the AV Aapter to the Lighting Port on your iPhone and then to your TV using the HDMI cable.
Connect iPhone To TV Via AirPlay
AirPlay is a pre-installed feature that comes in the iOS device to stream wirelessly videos and photos to Apple TV.
1.Connect your iOS device and your AirPlay device at the same Wi-Fi
2.Now on your iOS device, open Control Center
3.Tap on the AirPlay icon.
4.Select the name of the device you want to stream videos and photos.
Connect iPhone TV Via Roku
You can also use Roku Streaming device in order share screen iPhone to TV wirelessly. Make sure your TV is connected with the Roku device in order to use this method.
Follow the blow given step by step instructions in order to hook up iPhone to TV.
1.Go to the Roku Settings > System > Screen Mirroring.
2. Make sure in the Screen Mirroring panel, the Prompt or "Always Allow" is selected.
3. Go to your iPhone and open Setting > Airplay > On.
4. Simply select your TV name and make sure connection.
Moreover, you can also use Roku App in order to mirror iPHone to TV. Simply install the Roku App on your iPhone and launch the app. Now tap on the "Photos+" button from the bottom navigation menu.
Now select the type of content you need to share with Roku such as Video, Photos.
FAQ: Frequently Asked Questions
These are some of the commonly asked questions related to the how-to stream phone to tv with complete information.
can I connect my phone to my tv?
There are several ways to connect your Phone To TV. Such as Screen Mirroring, HDMI cable, Bluetooth, Chromecast and Miracast. Most simpest method to connect your Phone To TV is Screen Mirroing method. Go to the Phone Settings > Display > Screen Cast.
How to connect iPhone to my TV?
In order connect iPhone to TV, you can use Airplay to share screen using your iPhone. Go to your Smart TV Settings and Screen Mirroring enable it. Tap on the name of TV from the list to make a connection.
How to Connect Phone to TV with USB?
You can connect phone to tv with USB. Simply follow these steps, First of all, check your TV USB port. Secondly, plug the USB cable to TV and second end USB Phone slot. Once connect, share screen using our Phone to TV.
This is the end of this short guide, hopefully, you find this article helpful.
Related Articles:
How to Update HBO Max App on Samsung TV
What is Google TV and how does it work?
YouTube Premium Vs YouTube TV: Which One is Best for You?
Install Xfinity Stream on Firestick & Fire TV 
How to Clean TV Screen Carefully
How To Download Apps on Samsung Smart TV
How to Install Spectrum App on Fire TV Stick