Entertainment is the essence of life especially after a certain time everyone wishes to have a little tinge of spice and flavor in life. The best way to get away from such boredom is to watch movies. To feel all kinds of emotions whether it may be love, care, passion, sadness, anxiousness, thrill, or suspense. A little essence of something extra is always necessary and this can be done by starting with the best media player to get the best experience of such entertainment. 
But still confused? 
Which one is the best for use with Windows 10?
Can I still have that best experience and quality? 
Which one is easy to use?
Which possesses the best quality? 
So many questions but here are answers to all of the above questions.
Millions of software are available in the market for windows but top ones would be those which will support various media formats like MOV, MKV, MP4, AVI, FLV, and many more. Moreover, the media player should be easy to use, light-weighted, and simple. 
If we consider all the factors the best media player for Windows 10. 
1. VLC Player
Discussing the media player and potentially VLC Media player is most popular amongst all. It was created by Videolan. Widely appreciated for supporting the methods of compressing audios and videos as well as the file formats.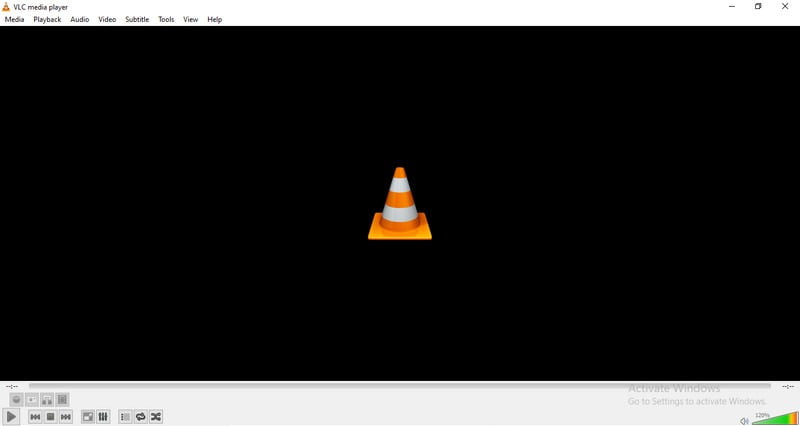 It's mostly preferred out of all for its simplicity and easy to use. It has various customization tools that distinguish itself from other media players. The software gives a new look to the player and experience to the user. Its versatility is also an important aspect in all windows 10 to XP SP3. It supports windows 10, windows 8.1, windows 8.7, windows vista and windows XP, etc 
The best features of VLC Media Player are 
Free and open source

Available for most all platforms.

Free to use

Wide compatibility

Works with all media formats

The simple interface and navigation controls

Amazing customization options

Plays almost everything.
2. PotPlayer
Pot player has immense specialties and features that can easily differentiate it from a VLC Media player. It was developed by Kakao, a South Korean internet company.
It's available with a wide range of customization and a wide range of options for personalizing the software. Utilization of various techniques like CUDA, Quick Sync, DXVA can provide maximum experience with its light-weighted characteristic.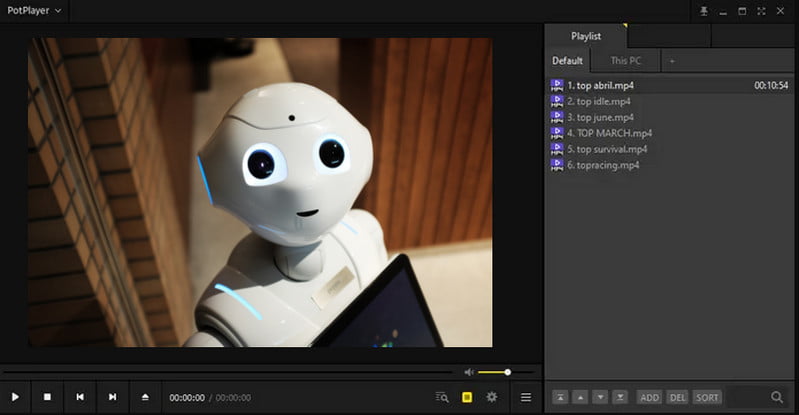 Reason being the second-best media player available and supports the maximum level of file types such as MP4, FLV, AVI, MKV, etc. It gives various options to bookmarks and sound cards additionally supporting the majority of 3D glasses. One limitation is the availability of software on windows. It supports windows 10, windows 8.1, windows 8.7, windows vista and windows XP, etc.
The best features of VLC Media Player are
Variety of customization options.

Better audio performance.

Attractive interface.
3. KMPlayer
Kmplayer is the next best media player after pot player with its unique ability to play the majority of mainstream audios and videos. It was been purchased by a Korean purchased company by pandora tv in 2007.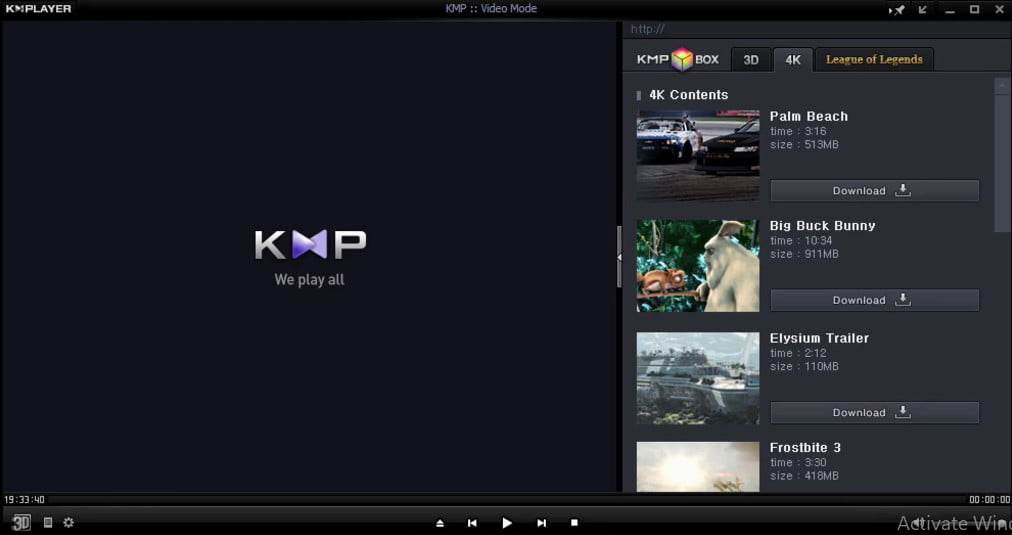 This media player has specially inbuilt codec for windows 10 that makes it unique in its own way. Moreover, it also supports a wide range of formats and provides a high definition of video qualities on the devices. Supports Windows 10, Windows 8.1, Windows 8.7, windows vista and windows XP, etc.
The best features of KM Media Player are
Maximum customization.

KMP feature to connect.
4. Media Player Classic – Home Cinema
With the various improvised version media player, classics have built an extremely beautiful atmosphere to enjoy with simplicity providing tjeneste cinema experience. this software can be easily used even in old computers in addition to windows 10, windows 8.1, windows 8.7, windows vista and windows XP, etc.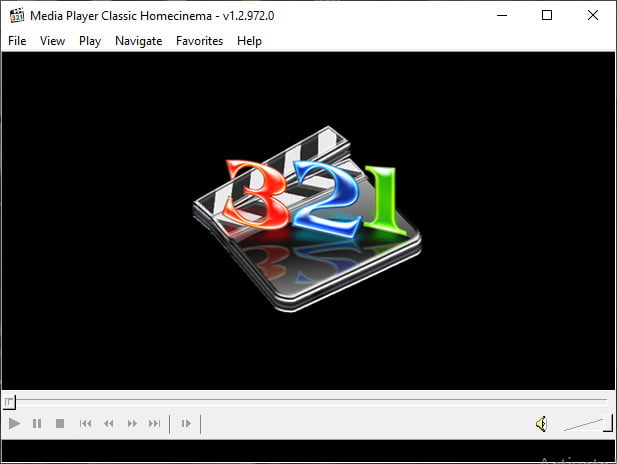 The best features of Media Player classic are
Gives a better performance.

More responsive to many versions.

Supports more formats.

Minimalistic designs

Interface and touch gestures
5. ACG Player
It has maximum features and codec useful for audio and video effects with subtitles, gestures, and many more external features making it worth a while for use. It is also available in the form of AX Lite.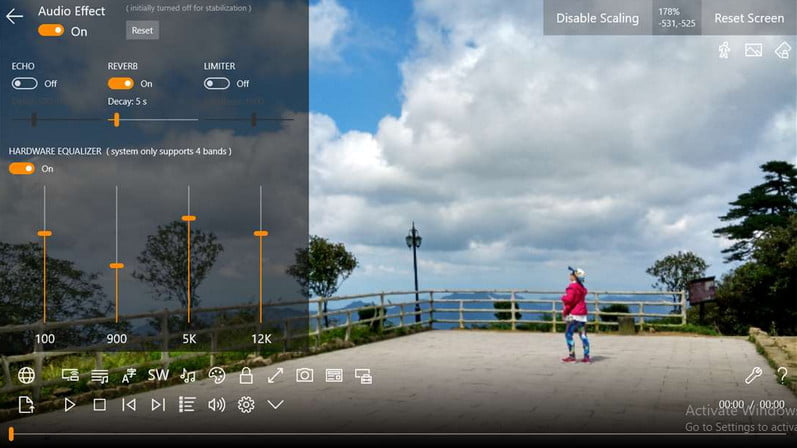 The best features of ACG Player classic are
Minimalistic designs

Interface and touch gestures
6. GOM Media Player
Gretech online media player also widely known as GOM media player specifically has characteristics that make it different. They have the inbuilt system for supporting the audio and video formats.
It has distinguished characteristics like screen capture, speed control, payee capture, audio, and video effects, A- B respect, etc. It's highly customized giving it a unique preference in terms of software.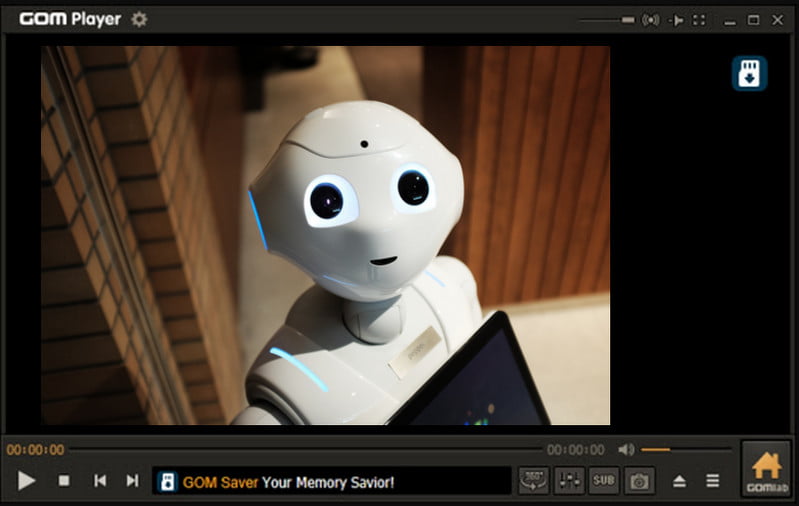 It also provides a wide range of subtitles to enjoy the favorite movie in your way. But it is limited to certain specific windows due to its codec system. In such cases, companies may provide different codecs to overcome the drawback.
The best features of  GOM Media Player classic are
Availability of subtitles feature

Codec system

Vivid interface
7. DivX Player
The most interesting and optimized video player is DivX Player. It provides the free HEVC Player with almost all formats. ULTRA HD K (4K ) is also available in the software which is the most popular in media players. 
It has the most advanced features like tricky play, which helps you to forward the content to your favorite scene with a streaming media player. That is one of the best media player for Windows 10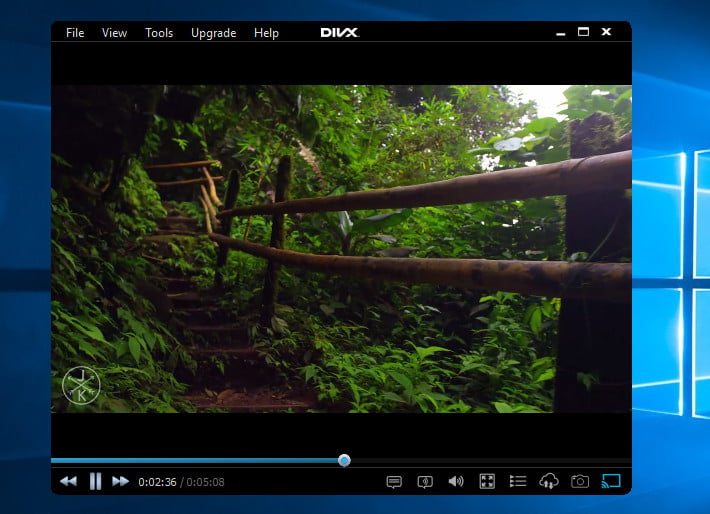 It also provides a private library to keep track of your favorite content.it has a resume play feature which directly helps you to join from the point where you left.
The best features of DIVX Media Player classic are
 Extreme feature 

DLNA streaming

Free and premium versions

Supports 4K video playback

Advanced playback features

Compatible with all audio/video formats

Allows casting media to other devices

Ultra HD K system.
8. Kodi Player
XBMC or Kodi is another best media player available as a free and open source. It is highly customized and gives a wonderful experience in Windows 10.
The Kodi Player plays almost all popular formats, podcasts, audios, and videos stored or through the internet. Kodi also has plugins that can be used with various features like YouTube, Netflix, Veoh Etc.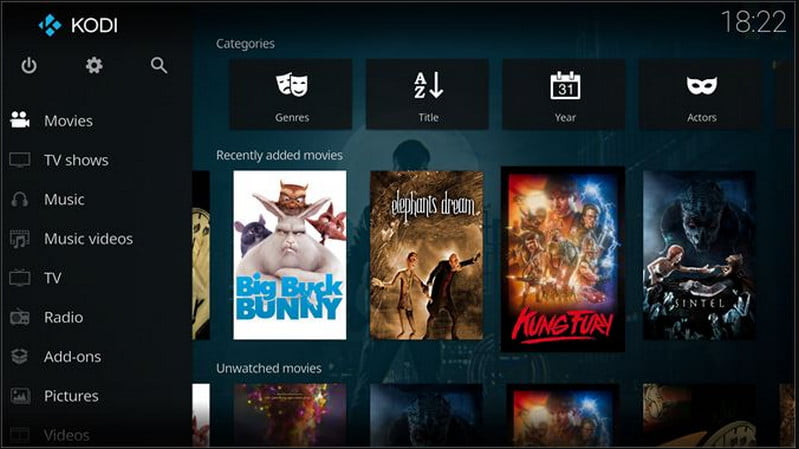 The best features of KODI Media Player classic are 
Content streaming

TV interface
9. Plex Player
Plex is useful with large media collections including series, tv shows, movies, etc. It provides privacy for the bifurcation of the family and personal genre with the organization.
More like its can be used for streaming and compilation of favorite media. Plex Player is supported with Chromecast which helps to cast the media files on the larger screen.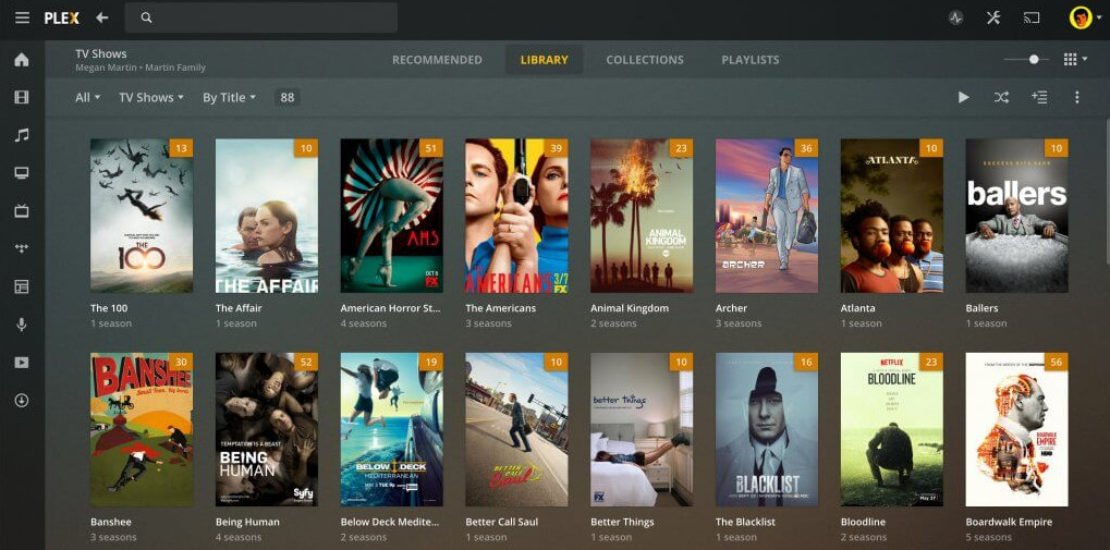 The best features of PLEX Media Player classic are
Supported on various platforms

Takes care of metadata

Effective management of media files
10. 5KPlayer
Another player that supports windows 10 is 5K player which is highly compatible with the various formats and codecs.
It is very simple, easy to use and intuitive in nature. Gives a lot of streaming options and provides with the import facility from various websites.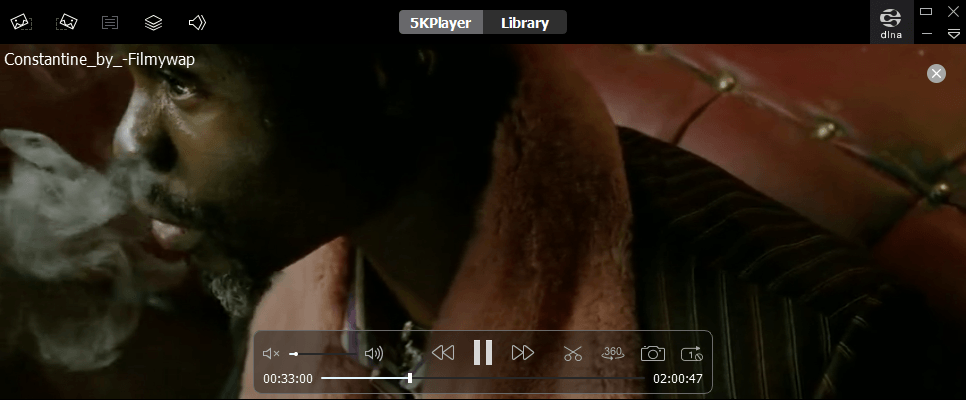 The best features of 5K Media Player classic are
Supports built-in airplay

Provides options to download from various websites.
11. MediaMonkey
MMW or media monkey for windows is the free software of media players. It is a highly organized software with various plugins options to extend its functionalities. 
It can also be used to make the player more attractive and enhance the device features with newly discovered features.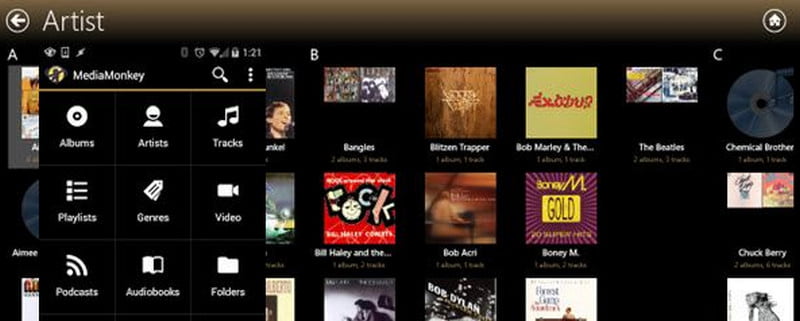 The best features of Media MONKEY Player classic are
Highly configurable

Intelligent file tagging
12. Movies and TV
As the name suggests a highly useful media player used for streaming movies and tv. It is minimalist and is useful in managing personal videos in windows.
Certainly has some fewer features but is unique in its own way. Movies & TV Player provides a multitasking mode where another task could also be operated while watching the videos.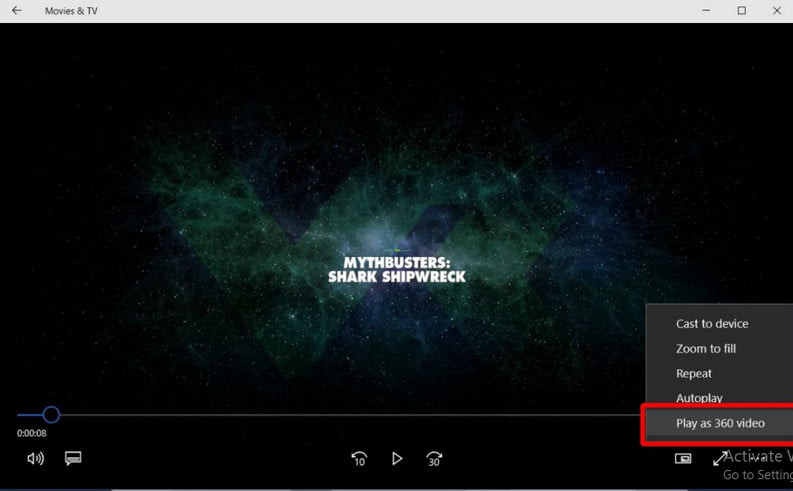 The best features of movies and tv Media Player classic are
Best for streaming movies and series

Personal management is easy
13. Real Player
It is one of the oldest media player used for windows 10. Moreover, it has highly customization options and useful for downloading various media files and converting them.
Helps everyone to watch and manage videos, music, and various other media files. Real player provides the highest security with specific pins and code for use.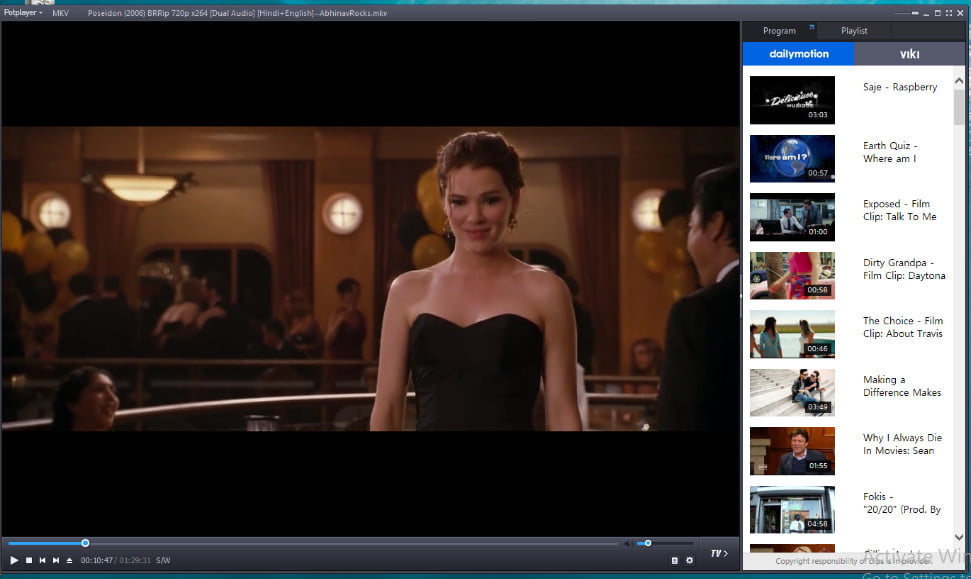 The best features of real Media Player classic are
Management important aspect

Good customization facility
14. Parma Video Player
It is a simple application with a great managerial system and easy to use customized apps. It has an inbuilt app known as a parma video player which helps to convert the media into other formats.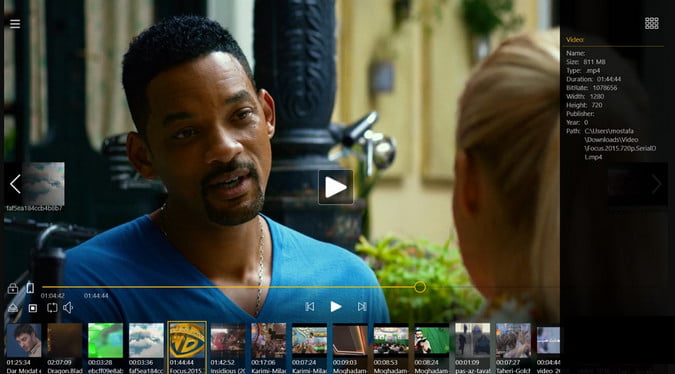 The best features of pharma media Player classic are
Secure media player

Management is good
15. Windows Media Player
It is a default media player with highly customized options and great management of personal items. It is a user-friendly application supporting various formats. This is one of the best media player for Windows 10.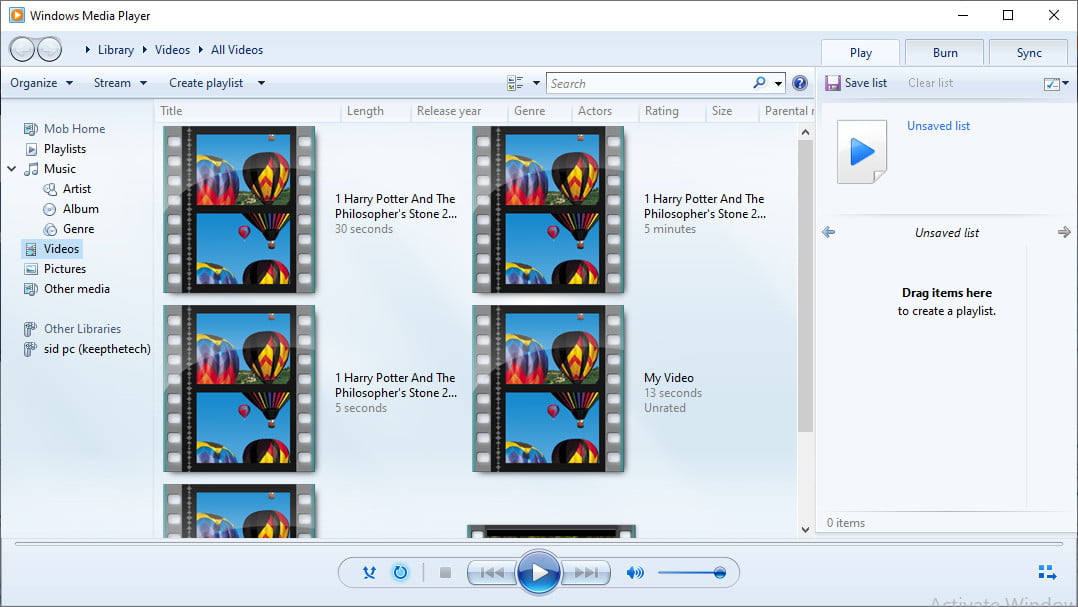 The best features of Windows Media Player classic are
User friendly

Greater management
Related Articles: