Microsoft Security Essentials Stops In Full Scan on Windows 7 (2022)
During a full scan of Microsoft Security Essentials, your windows freeze and you have to restart your computer or stop the scanning. If you facing this kind of problem with a security essential during scanning then you are in a big problem.
What is Microsoft Security Essential?
Microsoft Security Essential is a build-in software that available on Windows 8 and Windows 7. This Security Essential is a similar software to Windows Firewall or Windows Defender that simply protect your computer or laptop from unsecured threat or malware.
Currently, on the latest version of the Microsoft Windows operating system, you cannot able to access the Microsoft Security Essential because it was disconnected from January 4 2022 and now you can also use a premium antivirus program or else you can upgrade your computer to Windows 11 or Windows 10 that comes with pre-install Windows Defender application.
Recently I also face this issue with my Windows 7 during the full scan so I research and found a proper solution for fixing the scanning issue for Security Essential.
However, Microsoft is aware of this problem, and the company developer working to fix it but it takes some time. Here are some tips and step-by-step guides which help to fix this issue on your computer.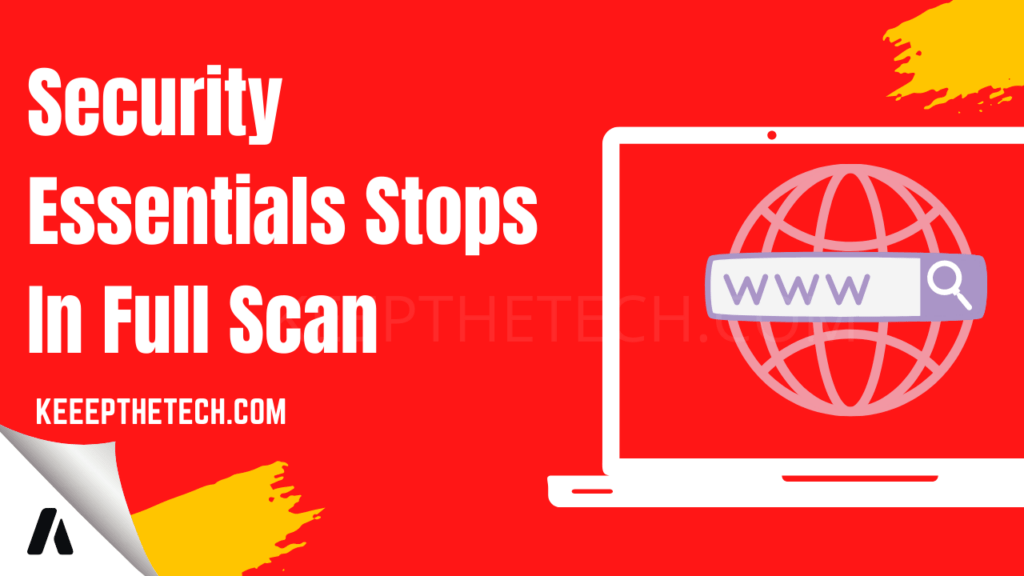 Fixing Security Essentials Hangs During Full Scan
According to my research, As long as real-time protection is enabled in your computer a full scan is not complete. The quick scan seems to be malware in the most important locations. A full scan has to scan every file on your computer.
For a full scan, you can also use some different Antivirus such as (MalwareBytes), (SuperAntiSpyware) and (Eset)
Why scan hangs it could be due to the following reasons
The file may be in use by an application and has been locked, and the antivirus software is trying to scan the file. The file size may be huge and it requires more time to complete the scan.
It could be due to the bad condition of the hard drive. Malware may be blocking access to some files, then premium antivirus takes a longer time to access the file.
FAQ: Frequently Asked Questions
These are some of the commonly asked questions related to the Microsoft Security Essential with complete information.
Why does security Scan take so long?
The whole scan takes a long time, depending on how many files and folders you have on your computer. As a rule of thumb, the more files you have, the longer it will take to scan them. You can use your computer while scanning, but doing so will cause the scan to take longer.
Is Microsoft Security Essentials still good?
The Microsoft Security Essentials has been discontinued from January 14, 2020. Now you need to use premium Antivirus software in order to protect your PC or laptop from malware. Else you can upgrade your laptop to Windows 10 and use build-in Windows Defender.
Which is better Windows Defender or Microsoft Security Essentials?
Windows Defender can help protect your computer from spyware and other potentially undesirable software, but it can't protect you from infections. To put it another way, Windows Defender only protects against a subset of known harmful software, but Microsoft Security Essentials protects against ALL bad software.
Can I run AVG and Microsoft Security Essentials?
No, you don't need to install two AV programs on your Windows PC or laptop. Because if you do so, it will conflict or freeze your computer having once security application is enough and protect your computer Windows PC, or Laptop.
This is the end of this short guide, hopefully, you find this article helpful.
Related Articles:
What Motherboard Do I Have? 5 Ways To Find Out