Wonder, how to free up space on your android phone or tablet. Well, Life has so much to conquer and much more to remember or save it as a memory. However, there are a lot fewer ways to achieve this. But this can stop anyone from growing, achieving, and making a memory.
Free Up Space on Android Devices
So there should be something which could be done to achieve such pure intentions of our heart. For this, you can rely on your android devices which will not simply provide you with various alternatives to save it but also would provide utmost security.
There could be a lot of space but still not much enough to fulfill your wishes and keep on adding your favorites.
Sad enough! But not anymore.
 Now here are some things that you could follow in order to keep desires still up to your benchmark.
1. Use Built-In Tools To Free up Space
This is the first method that can be used to free up some of the space on android phones or tablets. On Android devices, there is a built-in option to clear storage space on the phone.
Here are, the steps to follow to free up space on Andriod using the pre-install feature.
 Go to the Settings on your android phone or tablet.
 Tap on the Storage option from all available menu options.
 Now, Go to the Clear or FreeUp Space option.
Tap on it.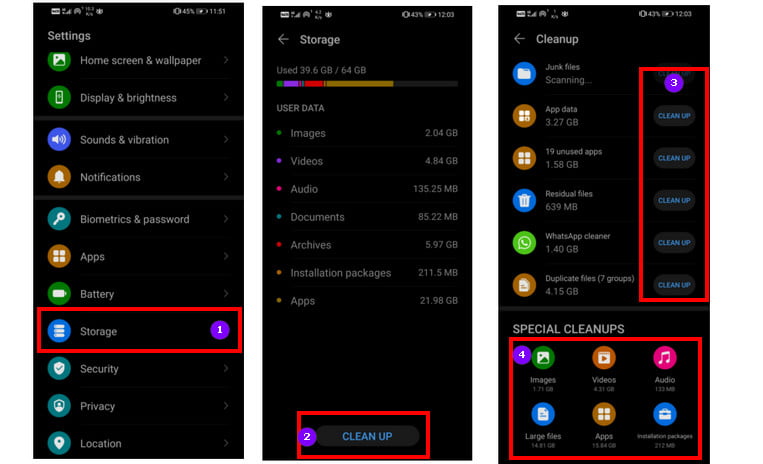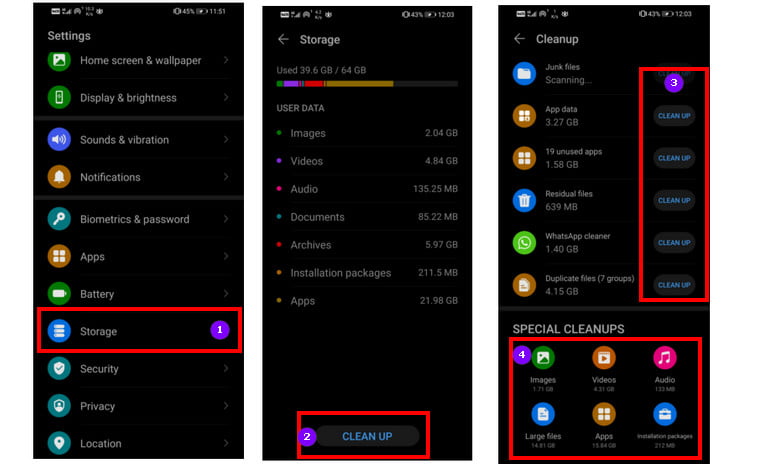 2. Clear the Cache
The cache is a general aspect that provides a better user experience. A time savvy and convenient approach yet limited due to its unnecessary storage issues.
If at all you need to clear your phone storage, the cache should be the first place you should lookup.
Now here comes the major thing.
Why does it? 
It is a but obviously things that usually the human race don't do things that are not in their interest.
So what do you receive from doing this? A simple answer to this question is "Space".
The space to store your favorites, space for yourself, space to hold it till it persists. Make it memorable.
How do you do it?
Here are some quick and easy steps to achieve that.
If you want to clear all the data from a single app.
Go to the settings.
Tap and select applications.
Select the application manager.

Now, select on the application you want to change or modify.

In the application manager, tap on storage and then select the clear cache option to clear all the data.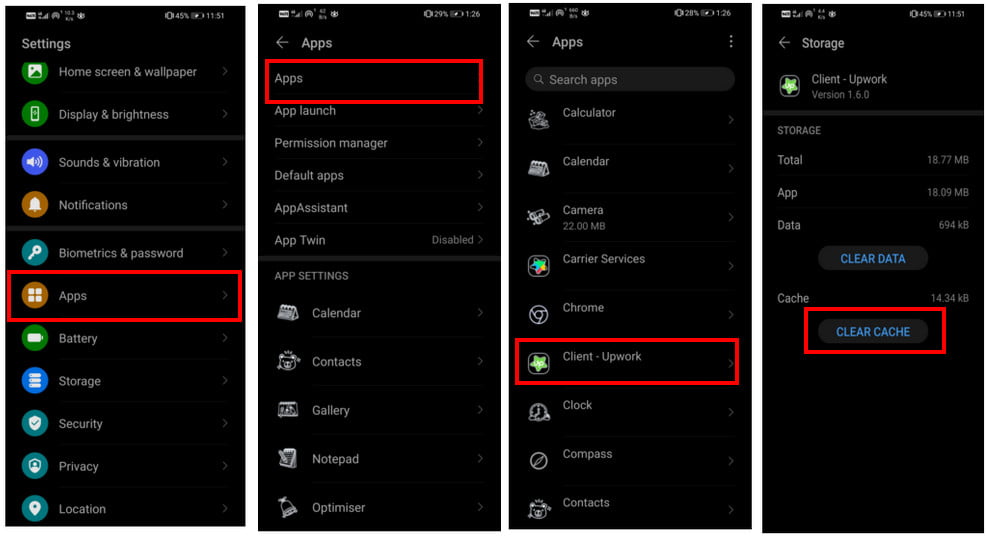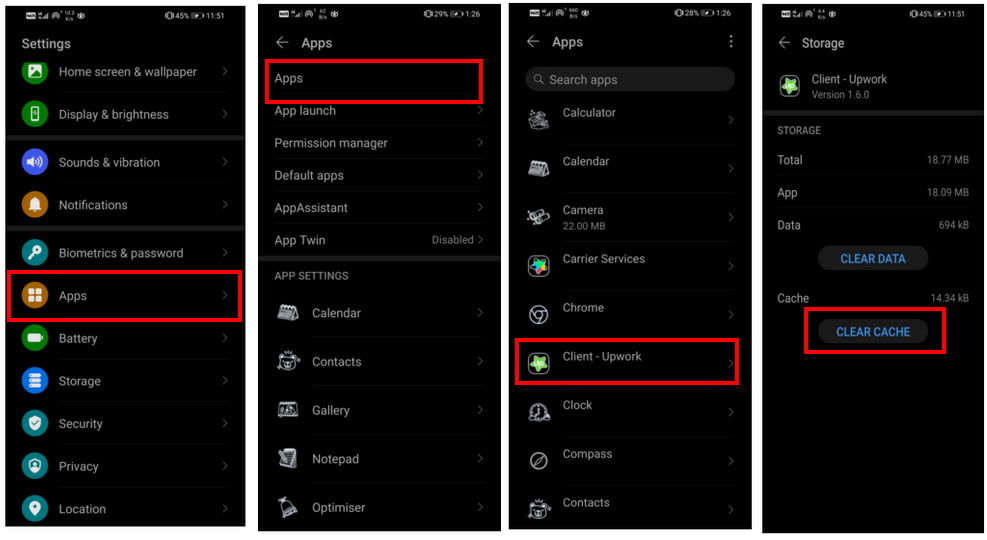 This would remove all the unnecessary data from your android and will again provide with all the necessary space that you might need for the use.
3. Delete your Downloads
There is one download folder on every android cell phone. It usually contains all the downloaded files such as videos, audios, documents, and other files that are stored. Possibly half of the downloads might not be even useful or related to you in the present scenario.
Now, ultimately you should be able to free up much space available and reserve it for much more useful purposes.
The following steps might help you for these purposes.
Go to my files or file manager in your app drawer.

Now select the downloads file.

Tap and hold the icon to select it.

Once the above procedure is done select the trash icon.

This will enable you to remove button or delete but to get

rid

of it.
Viola! It's done. Now you might have all the necessary free space you need.
4. Take Advantage of Google Photos
Umm. Google photos! Hell yeah !!! Google photos have a special provision to save unlimited amounts of pictures. Why not use it to back up an unlimited number of pictures. Long story short you can save each and every random or that you light not needed before. Now termed useful to you in a way that you might not have ever thought about it.
This can be achieved by just a backup and sync feature.
For this, you simply have to follow some of the following steps.
Open Google photos application
Select and choose Settings. 
Lastly, turn on backup and sync.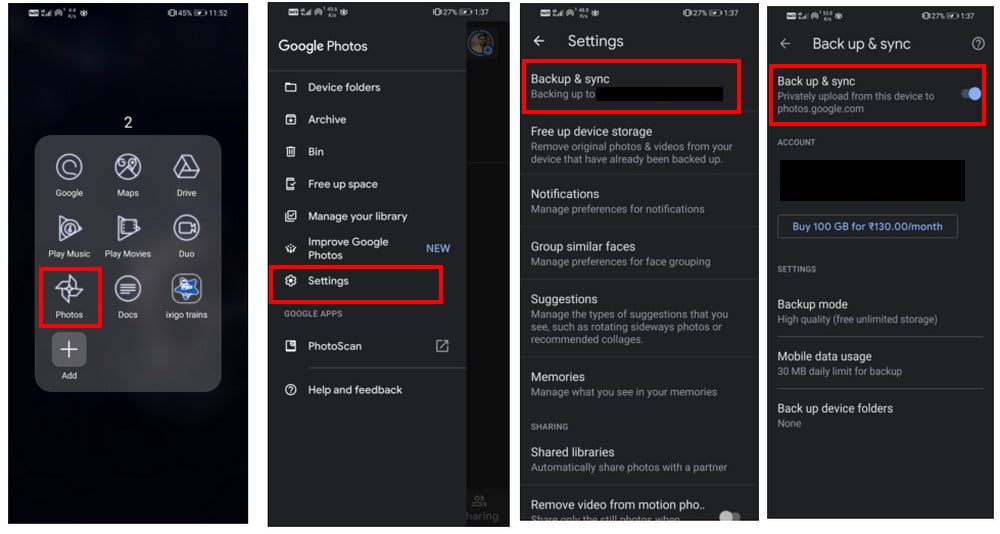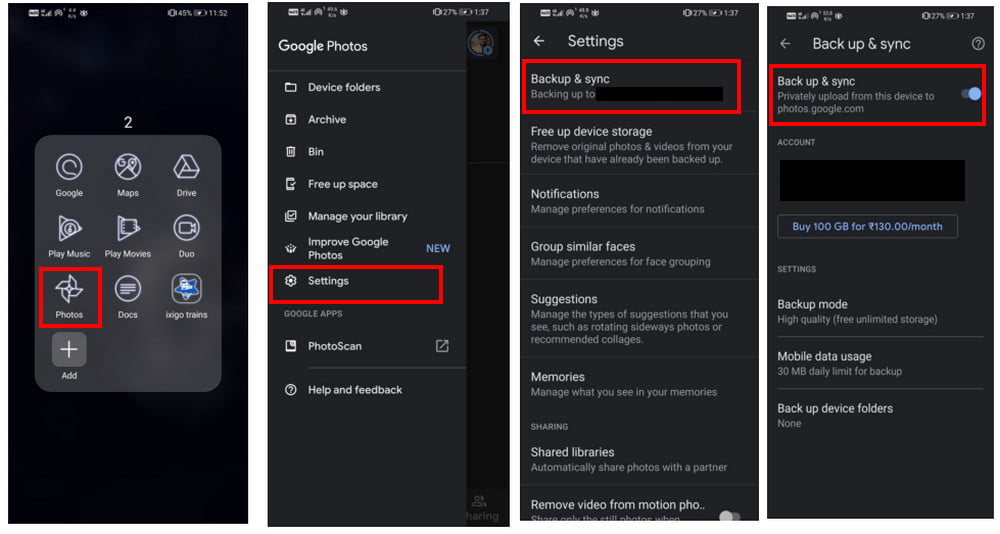 It also has some special provisions to save and backup your pictures with the highest quality resolution which is almost up to 16 megapixels.
Alternatively, you can also back up them into their original size. Google store offers the provision of unlimited storage to save high-resolution pictures. However, if the pictures are saved in their original size they would be counted against the google drive storage limits.
Once you have a backup of all your pictures you can simply delete the pictures in the following manner.
Select open Google photos.

Go to settings.

Free up device storage.
And there you go. You have space, your data is secured and all set to make more memories.
5. Move Apps/ Data to Micro SD Card
Generally, apps take the majority of our space on your phone. However, if at all your android has the provision of a sd card in it then this issue can be probably solved easily. Firstly add the microSD card to your device.
Now, go into the following manner.
Go to settings in your app drawer.
Select applications.
Now, choose an application manager.

Further, simply tap on the app that you like to move.

If at all the app can be moved it will show an option that would suggest they move to sd card.

Tap and select the option to move and then it would be saved to the microSD card.
and yes you are done. But unfortunately, only some parts of this application would be saved to the microSD card. It completely depends on the app however there are very few chances of moving large games files into MicroSD cards.
6. Uninstall Unwanted Apps 
Now, the last resort. If all the above options are not available for you. Then, it's really high time to start deleting some of your files, data, or apps. 
For this, you need to first recognize which apps are not used frequently by you. Try to figure out which apps use more space. For this can follow the pattern mentioned below.
Go to Settings of your Android device.
Select apps or applications.

Choose apps. It will show the number of apps that might hold more storage space in your device.

A sorted list of apps will be visible to you. The largest app will be present on the top.

Then tap select to uninstall.
Done. Simple way above all to delete anything without any hesitation and something that might be even use that much to you.
7. Use Third-Party Apps To Free up Space
On Google Store, there are some applications that were available to free up space on your android devices. Some of the apps are listed below. You can download them and used them to clear the storage space without having a hassle.
This app is developed by Google for Android and iOS users you can easily download it from Google Play Store and used it to free up space. The app has features to remove unwanted data such as photos, apps, music files, videos, and much more.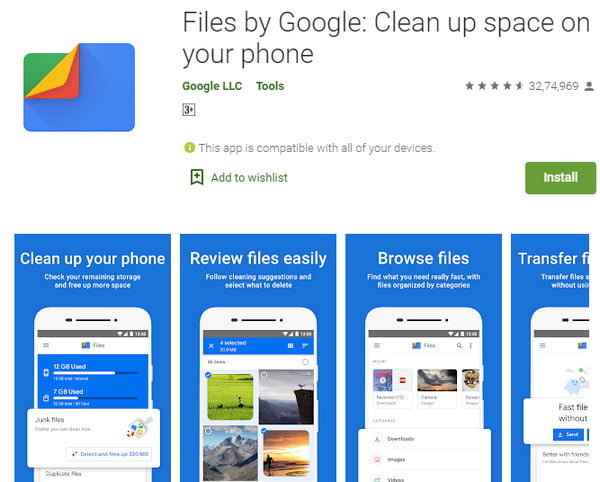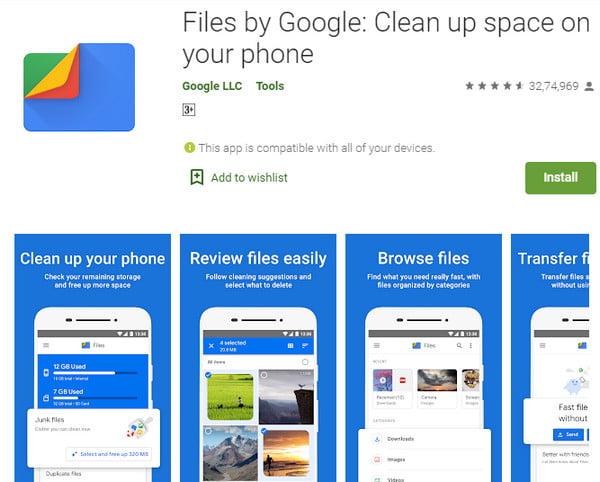 2. One Booster
Its an also a third-party app to clean up your phone storage space just like any other phone cleaner app. However, this app has some additional features such as transfer files from phone to cloud storage, clear browser files and much more.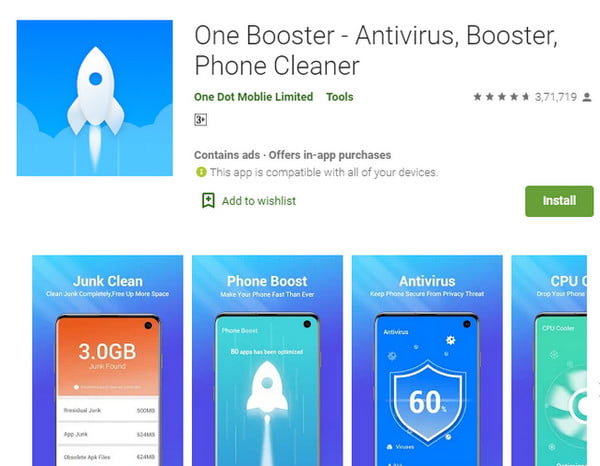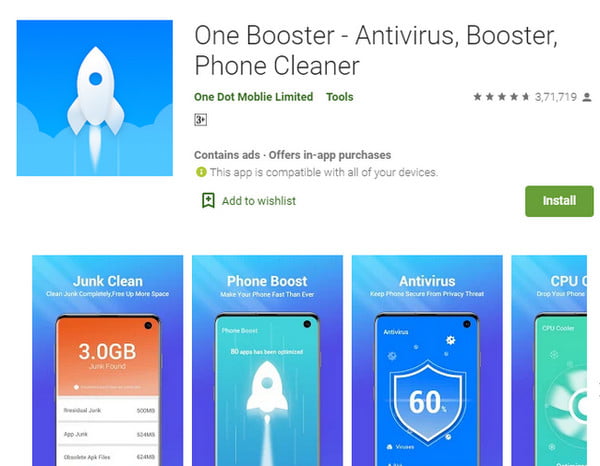 Conclusion
It is rather hard to delete something close to our hearts. But, it is harder to choose from your favorite list and delete it. Feeling heavy hearted right? 
However not anymore use the following techniques to overcome such issues and find the best alternative to get more storage space or delete some.
Related Articles: