20+ Apps For Free Audiobooks In 2022
Nowadays technology is changing on day to day basis, today people not only read books but also use to listen to books.
Yes, we are talking about audiobooks. If you have ever listened to audiobooks and used them, then this article is for you. Because here we are going to talk about the best apps for free audiobooks.
Not only we will describe the best free apps for free audiobooks but also we will tell you how these audiobooks are becoming more important in this time of technology.
So without wasting any time let's start reading more about the best apps for free audiobooks. Here we will try to mention only free audiobooks application.
From google products to third-party applications, we will mention all the important mobile applications here which will be useful for you. So let's start with the top app called Google Play Books.
1. Google Play Books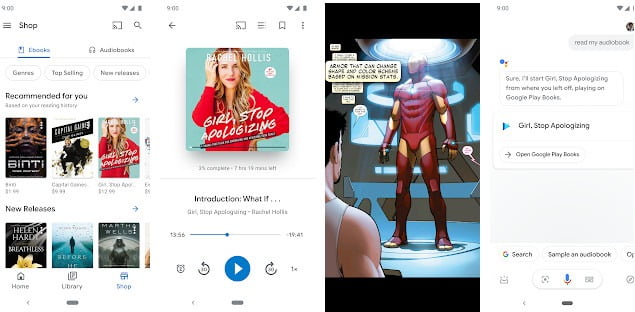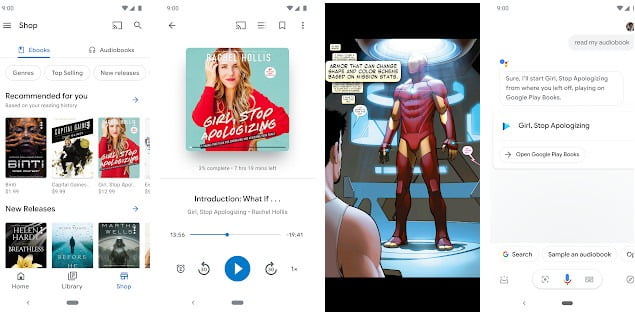 A product from Tech Giant company Google becomes popular every time and makes a trustworthy relationship with its user. Whether we talk about the Google search engine and other G Suite applications.
The same thing happens with Google Play Books when we talk about the best apps for free audiobooks.
We are keeping this Application from Google as number one. Yes, we all know that the quality and the value that Google apps provide to its users make sure that Google applications will remain on top always.
Google launched this amazing free audiobook application in 2018. The best thing about this application is that it is free, however, this Google app offers in-app purchases to users. 
2. Audible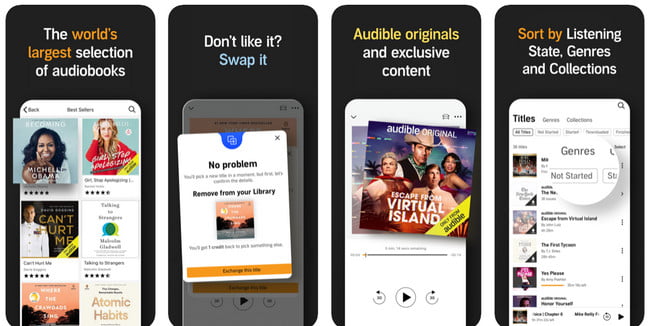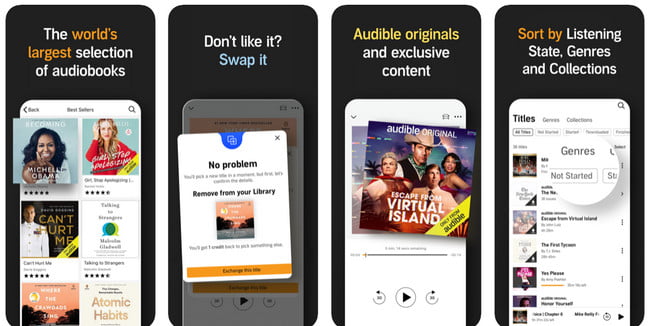 As its name describes that it is an app that is based on some kind of Audio service. Audible is also an application that provides you with excellent service of free audiobooks. Now let's talk about some more information that is related to this amazing mobile app.
Let's start with its position in this list of the best apps for free audiobooks. We kept this mobile application at number two because of its parent company.
As we have put Google Play Books at number one just because of Google, Now we are listing Audible at number two just because of its company, which is another tech giant called Amazon. Amazon's Audible is not free at all, however, you can use it as a free trial for a limited period.
3. Libby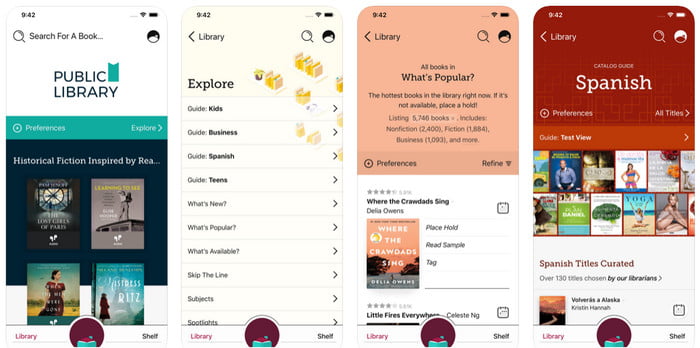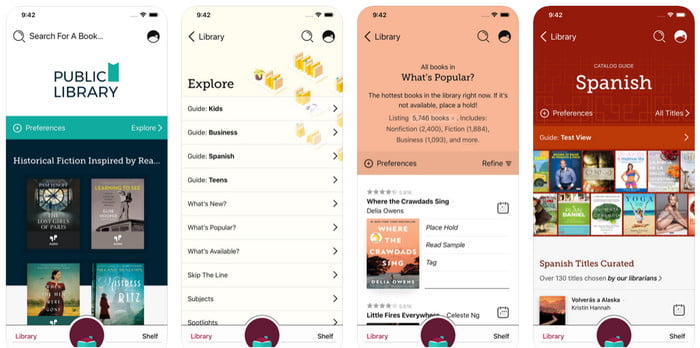 Libby is known as the online format of offline libraries that you find in your local areas. As you know that we borrow books from a book library available locally in our nearby area.
Similarly, all these libraries will also let you borrow some audiobooks or ebooks if your area's library is connected with this amazing platform called Libby.
It works similarly to offline libraries' work. That is why we said that Libby is an online library that works similarly to offline libraries. It is one of the best audiobooks library or mobile applications which is available for book lovers. 
4. Audiobooks.com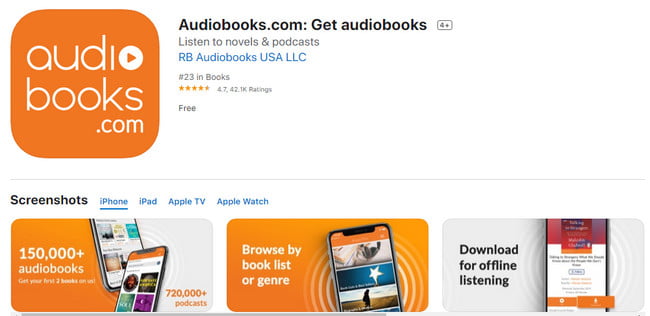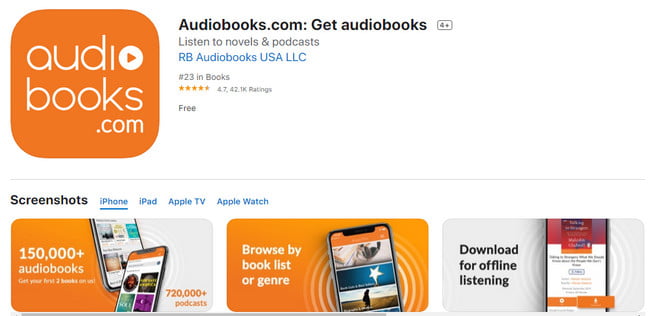 Audiobooks.com website or its mobile application version is also an amazing audiobook application. This app is also amazing for book lovers because you will find more than 100000 books available here in audio format.
So it will be easy for all of you to find your favorite ones for you. Now the question is whether these books are available for free on audiobooks.com or not. Now the answer to this question is not that simple.
Because up to 7000 books are available for free. Other books than the free 7000 books are having different pricing for them. If your favorite books come under 7000 free books then audiobooks.com will be free for you.
On the other hand, if you are unable to find any of your favorite books under these 7000 books and you are going to search these books in other 93000 books then it won't be free for you. 
5. Kobo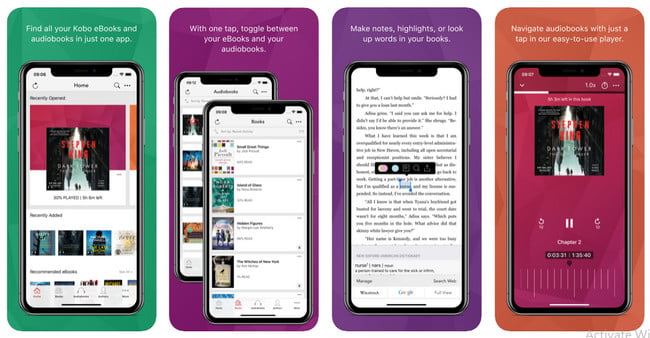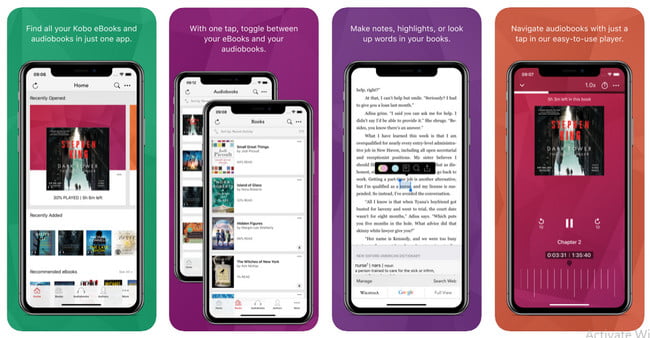 As we have told you that we all believe in Google products very quickly. Now we are going to introduce a free audiobooks application that is similar to the Google Play Books mobile application. Yes, this mobile application is called Kobo.
However, this mobile application is not related to Google or any of its other products. The other best thing about this mobile application is that it has a huge variety of ebooks and audiobooks for you. 
6. Kindle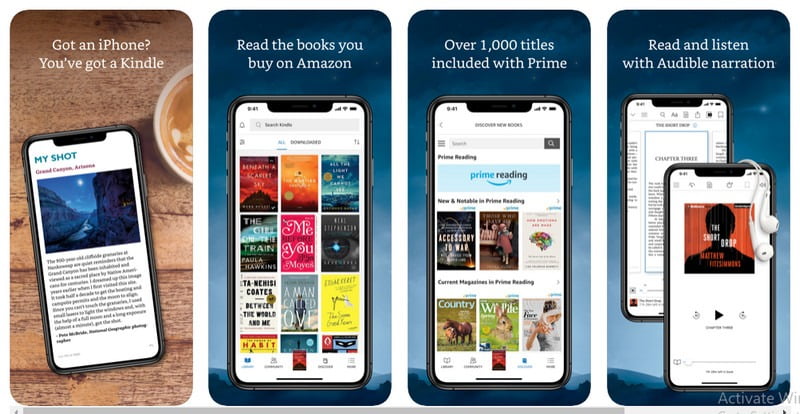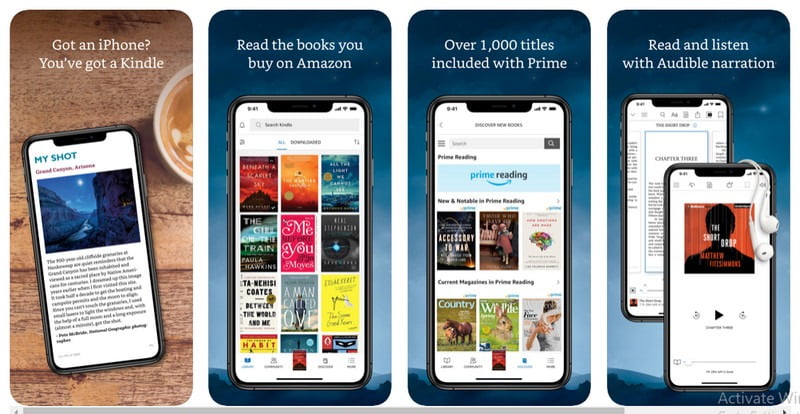 We all know the Kindle mobile application as an ebook reader mobile application. But nowadays it is also used as an application for audiobooks. If you don't know how it works for audiobooks, then don't worry about it because we are going to tell you how it works and how it is important for you all.
The best thing about Kindle is that it is different from all the other applications we have listed in the list of the best apps for free audiobooks. Kindle is different because it provides you with both of the features such as reading and listening. You can switch to any mode with an easy process.
7. Hoopla App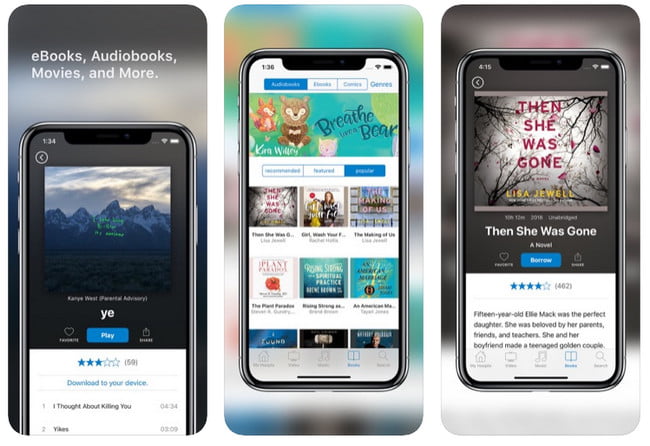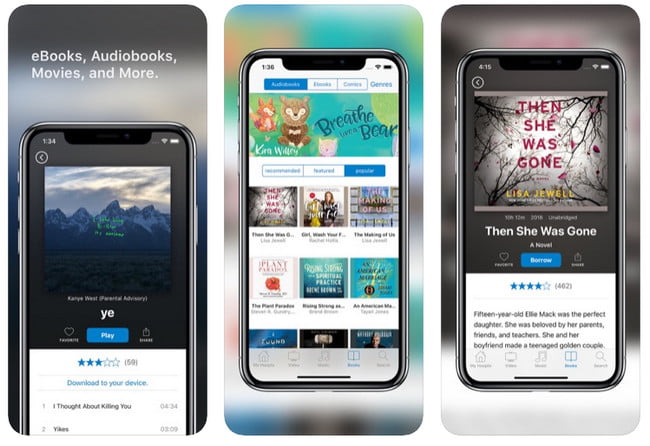 Its name sounds weird to some people. But the service this mobile application is providing is not bad. They have a lot of ebooks and audiobooks available for people who think that books are a good friend of a human being.
Here we are listing this mobile application in the list of the best apps for free audiobooks such as the hoopla app. which means that this app is good enough for all of you. However, this mobile application is not free for all people.
Sometimes you need to have a subscription to access various ebooks or audiobooks on the Hoopla app. 
8. Spotify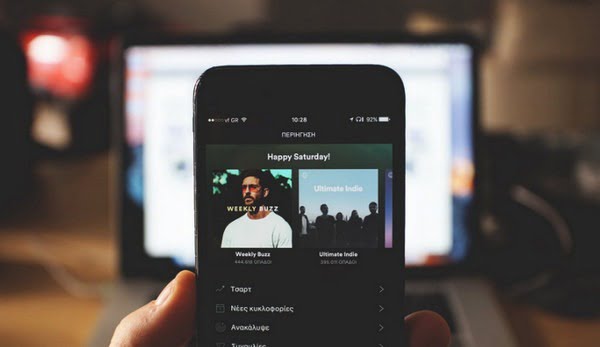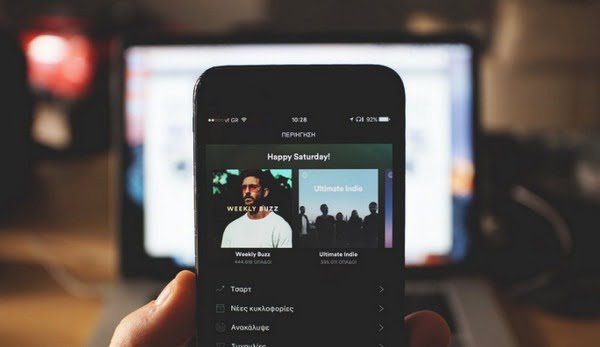 Now you may think that Spotify is a music streaming mobile application and platform. Then what is the use of this platform in this list of the best apps for free audiobooks? This mobile application has jumped into the business of mobile audiobook readers also. You will find audiobooks here also.
9. DownPour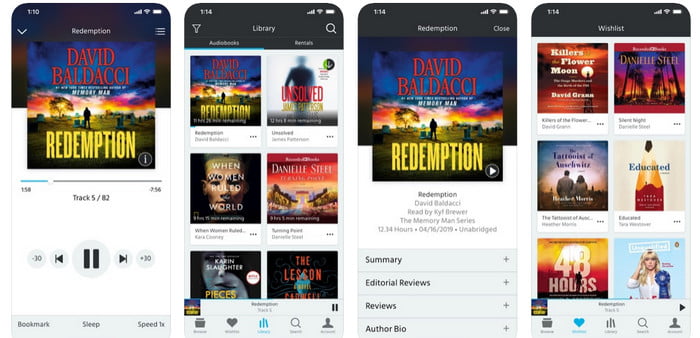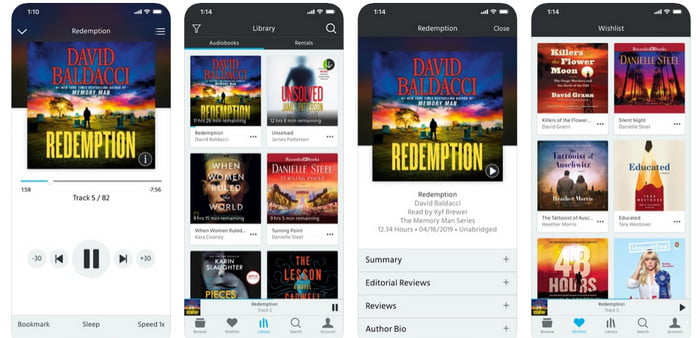 Downpour is also an app that is available for all of us to listen to audiobooks. Yes, this application is also for audiobooks. Downpour application is used to listen to audiobooks and other applications are also giving such service. So what is unique and beneficial about this app?
Wait a bit, we will answer this question. This mobile application is different from others because it gives you a monthly subscription. So you don't have to pay separately for different books and audio podcasts.
You just have to pay a monthly fee. Which will provide you with whole ebooks and audiobooks free of cost over the month. 
10. Loyal Books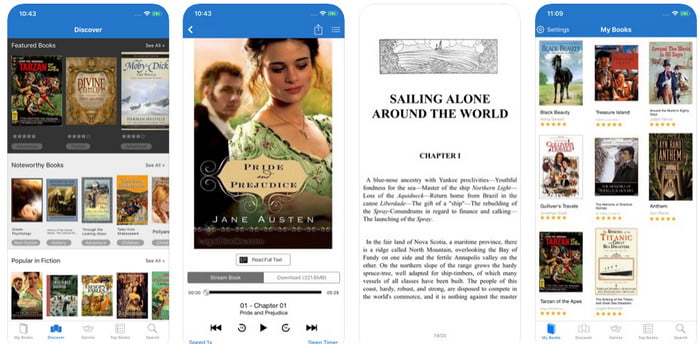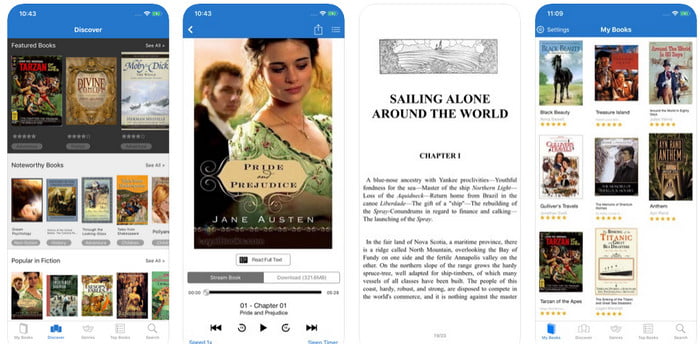 As its name states, it is loyal enough for people who love to read or listen to books online. This online library has a lot of books for book lovers. You all can choose the best book according to your taste.
You can easily choose whether you want to read that book or you just want to listen to that book via audiobook format. It is all up to you how you use a loyal book mobile application for you. 
11. Overdrive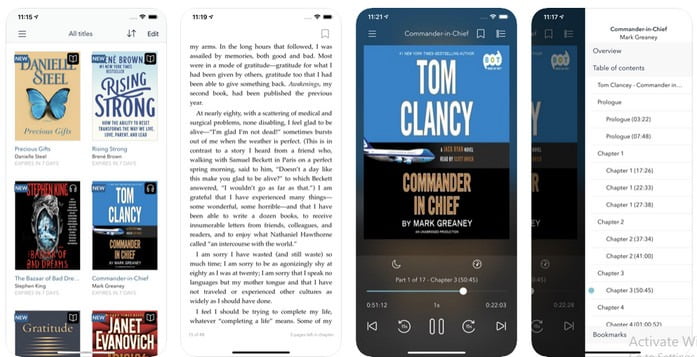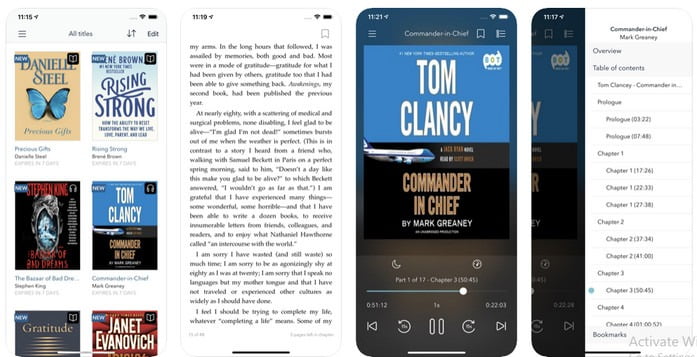 Overdrive is also an app used for free audiobooks. If you are looking for a legitimate website or mobile app then don't worry about it because overdrive is one of the best apps available out there in all app stores.
You can find it in the play store and other app stores also. Easily you will be able to find the best book that you are looking for.
Another best thing about this audiobook application is that it also recommends a lot of books, all of these books will be recommended according to your interest base. 
12. Libro.Fm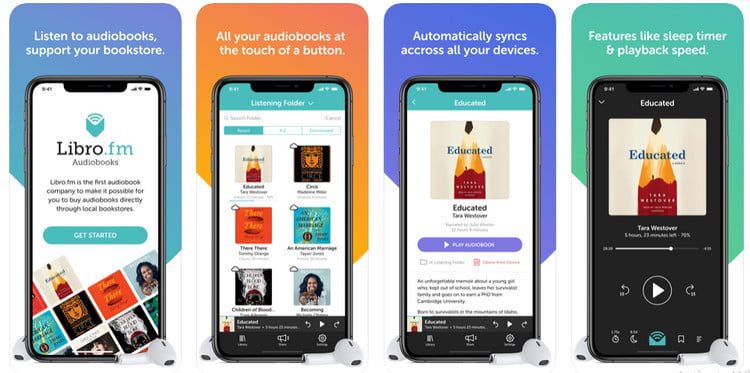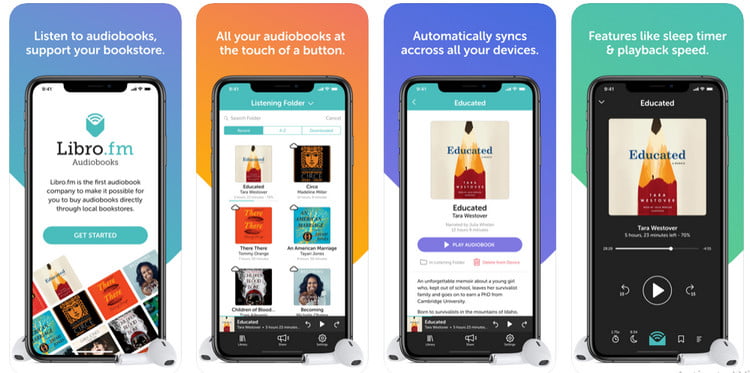 On our list of the best apps for free audiobooks, we are listing Libro.FM also. After looking at its name you will find that it is an FM Radiofrequency or any other radio station. But it is not any Radio station or radiofrequency.
It is just a mobile application that is used by people to listen to audiobooks. If you are also looking for a mobile app that makes you able to listen to audiobooks then you must give it one try to Libro.FM.
13. EStories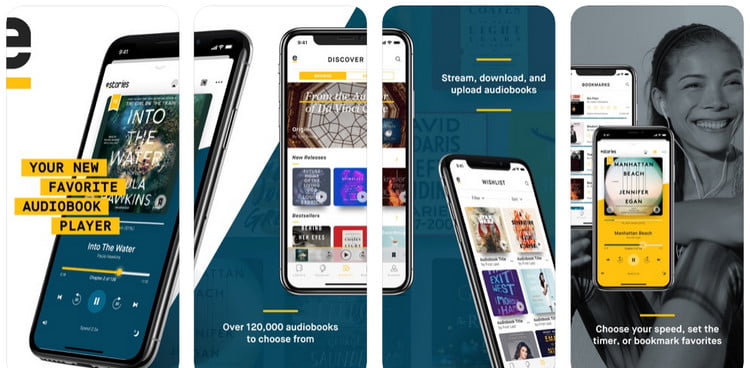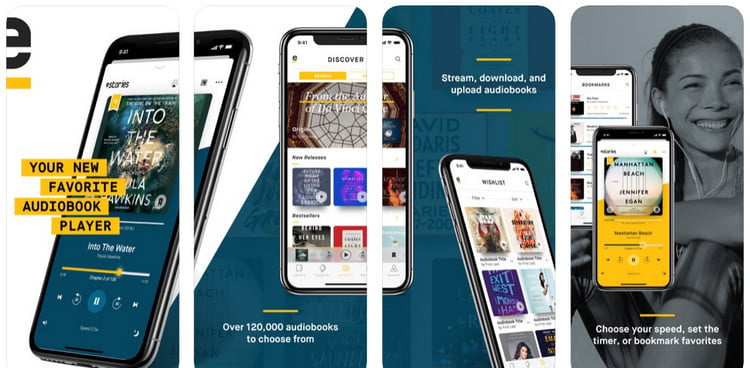 You love listening to stories, and you want old books and novels to be listened to. Then Stories mobile application is the best option for you all. Because this mobile application is also used for this purpose.
The main focus of this mobile application is to provide you with whole novels and old, epic stories in one place.
So you don't have to go to libraries and then find your favorite four-decade-old novel and pay for it and borrow it home and then waste your time reading it because now you can simply buy it from Estories and listen to it.
14. Scribd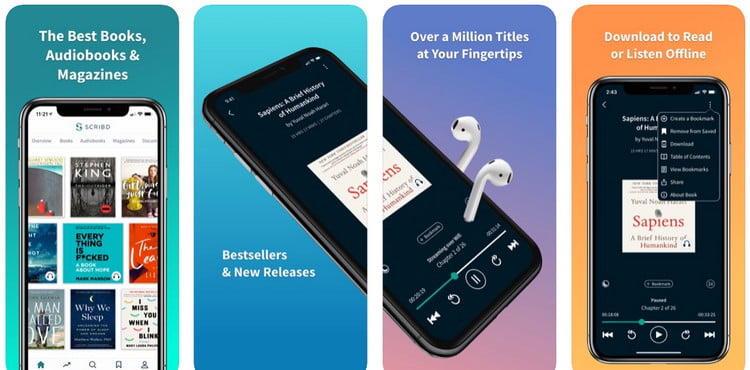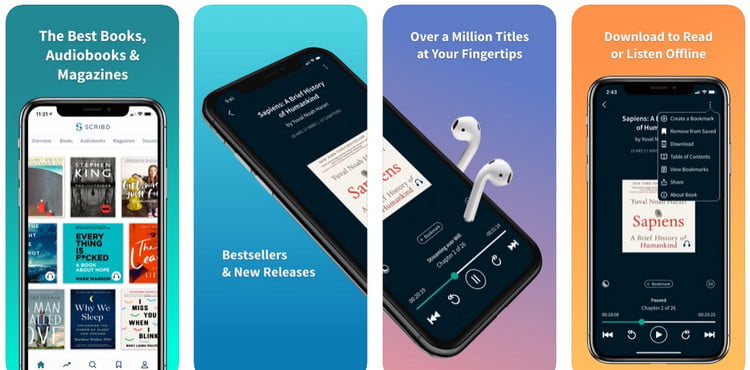 Nothing is free these days. You have to pay for anything you are getting new or you are getting any value from anything. So when we talk about the best apps for free audiobooks, you will find that there are audiobooks available for free but some audiobook readers are available with subscriptions.
However, you can find new books and new platforms at a very low price. If you are also looking for such an application that is very low in cost then Scribd is the best one for you. You can easily buy its subscription at low as possible. 
15. Lit2Go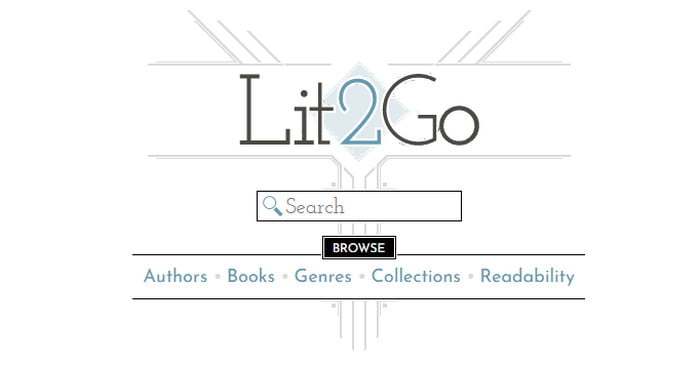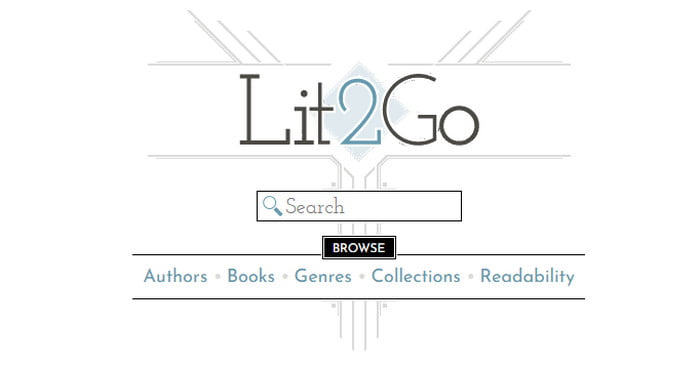 Lit2Go is another mobile application used by people these days. You will find a lot of audiobooks there on this application also.
However this app is not as costly as the other professional audiobook apps available these days, or we can say that the apps we have shown in these best apps for free audiobooks list are high in cost, but they are high in value also. 
Get It Now: Website
16. Mindwebs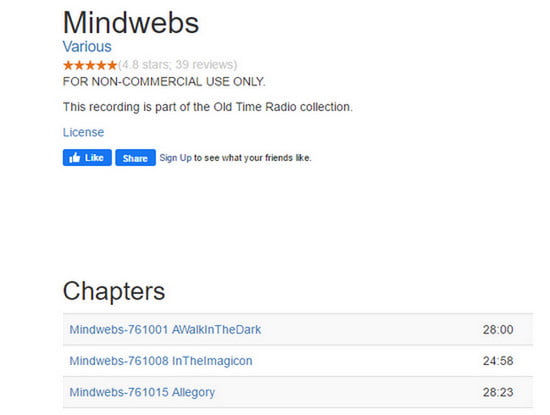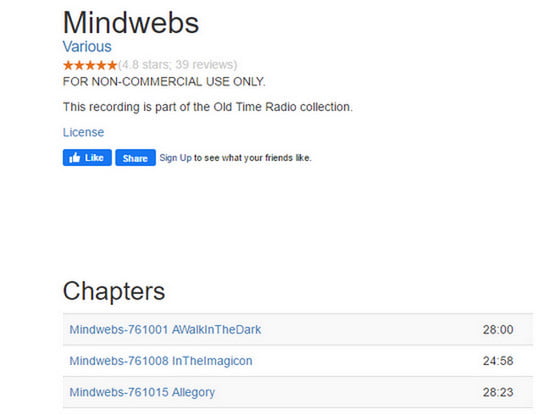 When we talk about the best apps for free audiobooks, and we don't mention the name Mind webs in the list, this practice is not that far. So that is why we are giving it a place here. You will find the Mind Webs application very useful for people who want to use audiobooks. 
Get It Now: Website
17. Librivox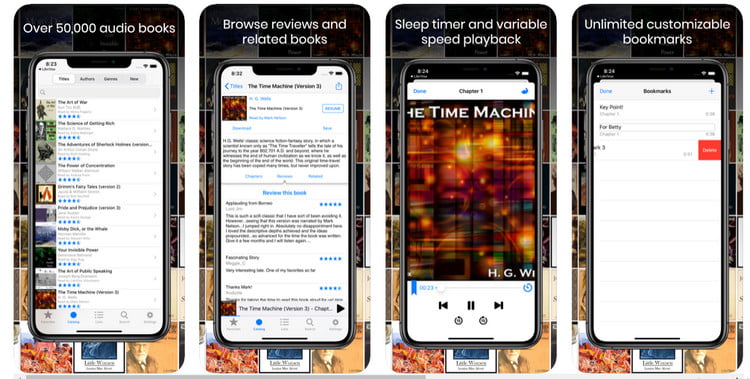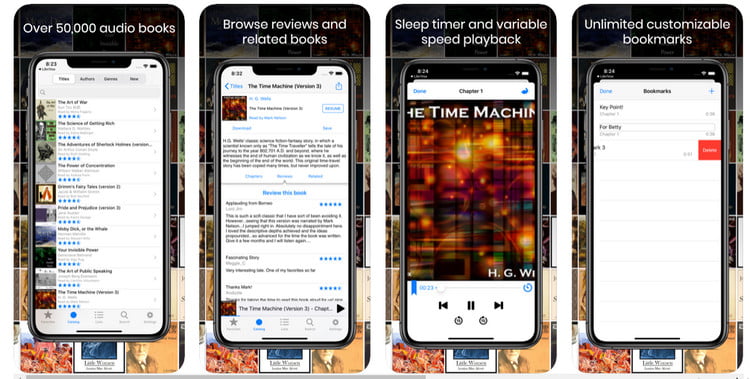 Librivox is another free audiobook application. The best thing about this amazing application is that it is free and has a lot of books available here for you. Librivox contains books that have entered the public domain in the US.
A book design company launched Librivox a few years back. Now it is among the favorite applications of people, who are using free audiobooks. You will find more than 24000 Audiobooks available for you free of cost there in Librivox.
18. Audiobooks Sync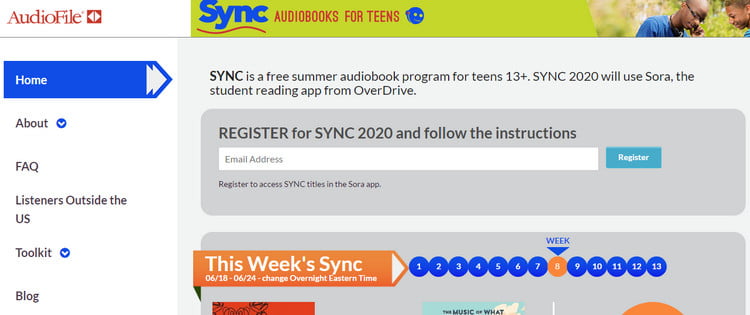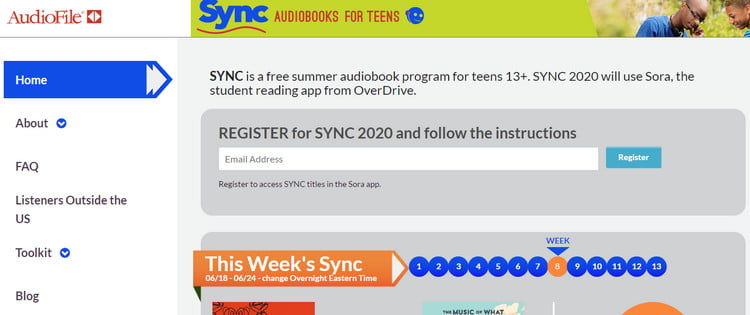 We have mentioned Overdrive mobile application or platform on this list. You will find overdrive mentioned somewhere as an individual platform for audiobooks. Now let us tell you that Sync is also a part of Overdrive.
This tool is also good for all the people who want to listen to audiobooks. 
Get It Now: Website
19. StoryNory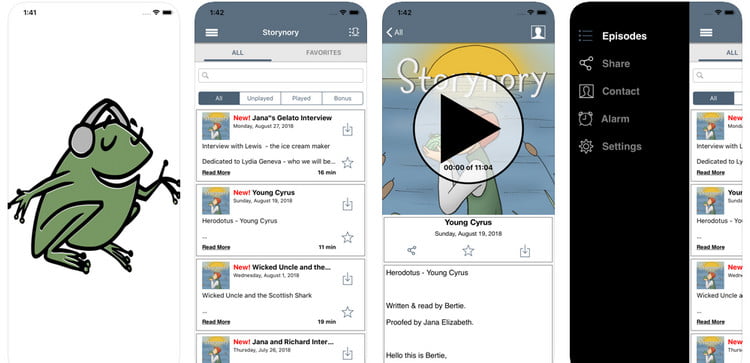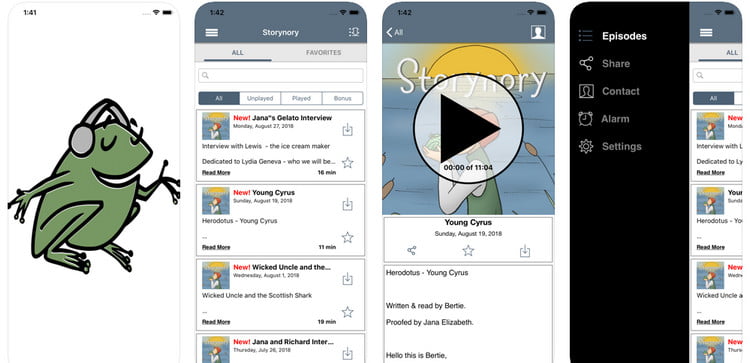 Its name sounds a little bit childish. But the service they are providing is very creative, useful, valuable, and serious. Yes, we are saying that StoryNory's service of audiobooks is very serious. If you are trying new platforms then you must use storyNory for at least one time.
20. Oodles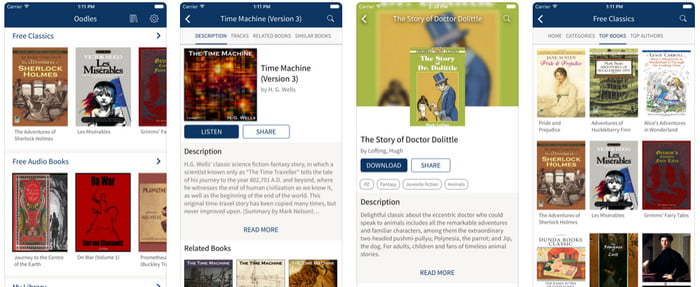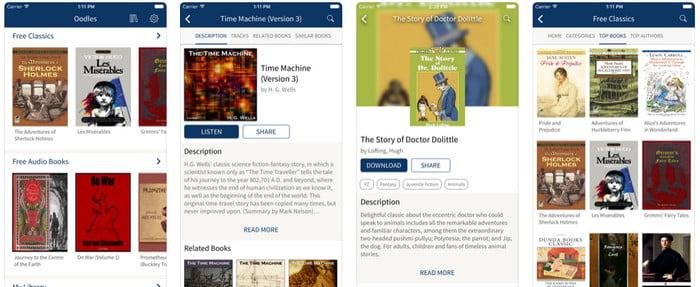 Oodles is also an amazing mobile application for book lovers and for people who are looking for free audiobooks and ebooks. The amazing thing about this mobile application is that it not only provides audiobooks but also it provides amazing free ebooks.
It has more than 50000 ebooks and more than 15000 audiobooks available for all of you.
The only thing that you have to do is just make an account on this mobile application and then you have to browse the best ebooks and audiobooks for you. The other best thing that you will find about this audiobook-free mobile application is that it provides books in various languages.
These are some of the best apps and websites to listen free audiobooks. I hope you liked this article and got the information. For more related articles read our Popular Websites for free Subtitles Download and you can also read this best Music Downloader App for Android & iPhone and many more.