What is Mind Mapping App?
Mind Mapping is very important when you are refining your ideas into a structured plan. That is why these days a lot of planners, strategists and all the other people related to team leading and management processes are using mind mapping techniques. It was the past when we used conventional and traditional mind mapping services like charts, diagrams on paper, etc. But these days there is a tool called mind mapping app.
Today we are going to talk about the modern mind mapping apps for mobile users. So you can see that it is very easy these days to mind map the plans using these mind mapping app. Not only for android but also iPhone, there are a lot of apps available online to download. You can simply choose the best application according to your required features. Below we are going to list the top 25+ mind mapping apps for android and iPhone users.
Importance of Mind Mapping Apps
As we have told you that there are a lot of conventional ways for mind mapping. But they take a lot of effort and time to figure out a mind map. Also, they have very few resources for all of us. That is why we are looking for a new technology called mind mapping apps. These apps are for people who are looking to structure their ideas. So we recommend you that first of all figure out the outcome that you want from these apps, and then choose the best mind mapping app for your process. So without wasting your time we are here listing the 25+ apps used for mind mapping. 
Free & Paid Both Mind Mapping Apps Available For All Platforms
These days demand mind mapping apps are increasing day by day. That is why there are a lot of apps developed every month in the world of technology. We are here to tell you that there are a lot of apps, that is why it is becoming a limitless sector for the people who are looking for mind mapping software.
We have free & paid both kinds of apps used for mind mapping. However, the free apps have fewer resources with some limits and paid apps give you features over the limits and features that are fantastic. Also, we all use different platforms on different devices.
We have android smartphones, iOS-based iPhone, and Windows-based computers in our group. So, sometimes we want to mind mapping apps for all different platforms and sometimes we want it only for the few ones. But all these applications are available for iPhone, android, windows computers, etc.
25 Mind Mapping Apps For Android And iPhone
1. Mindjet Mind Mapping App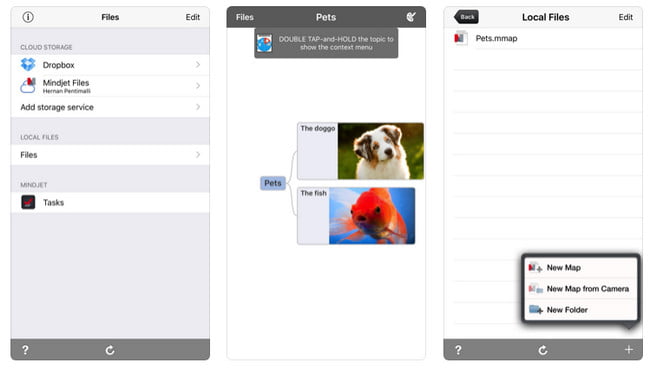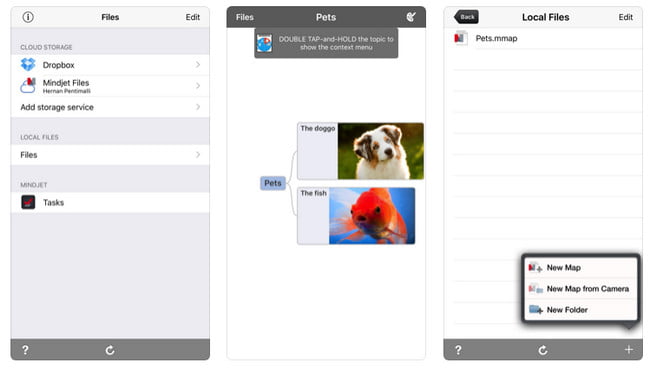 Most of you are thinking that Mindjet is available only for computers. Sorry, But you are wrong here, because a few years back, Mindjet switched from its web and computer-based platform to an Android-based platform. It is one of the top mind mapping apps for android.
You can easily download it and use it in your android smartphone. This smartphone application helps you structure all of your ideas. So, we recommend this app as an amazing app for android users who are looking for mind mapping tools. Whether you want to use mind mapping tools for you individually or in an organization, Mindjet is best for you. 
2. MindMeister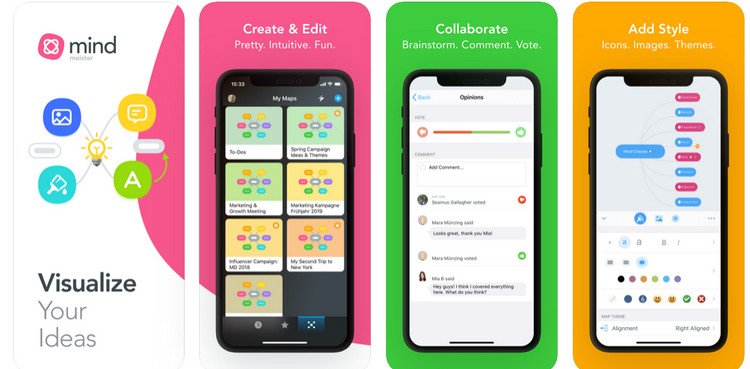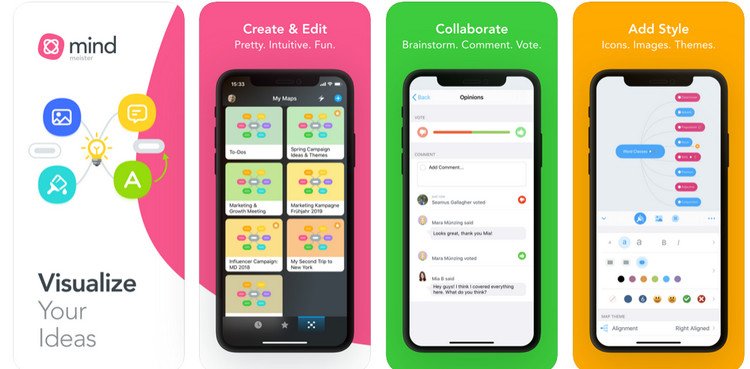 Mindmeister is another android app used as a mind mapping tool. This app is also available for android users. The best thing about this mind mapping app is that it is very flexible for the users. Another best feature of this mind-blowing app is that it has an interface that is very cool and easy to understand.
So you don't have to trouble yourself if you are not so tech-savvy, because this app is going to make you able to use mind mapping tools easily. After using it for a few minutes you will understand the whole interface of this app.
3. iMindMap HD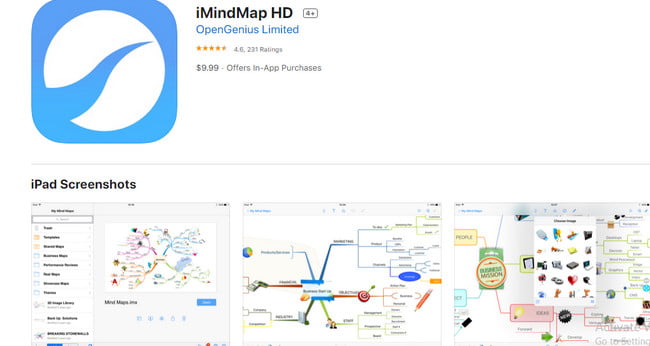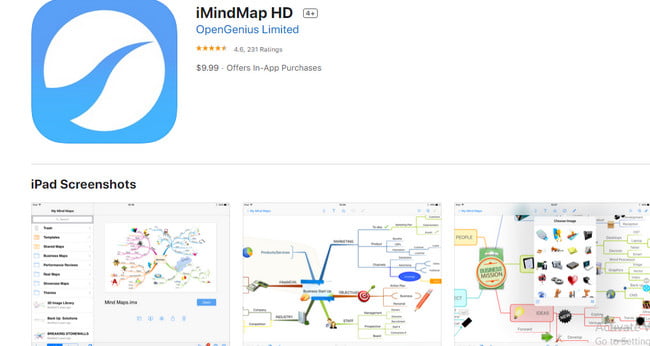 iMindMap HD app is a brilliant application used by android users for mind mapping. The best thing about mindmap HD application is that it focuses more on visualization than any other competent android mobile application. You will find that there are a lot of mobile applications used for mind mapping.
But most of them are improving their service day by day from the backend. They all believe that improving the backend will improve the user experience. But on the other hand, imindmap is believing that visualization is what appeals more to human beings. That is why they are focusing more on the visualization and appearance of this mobile application. 
4. Mindomo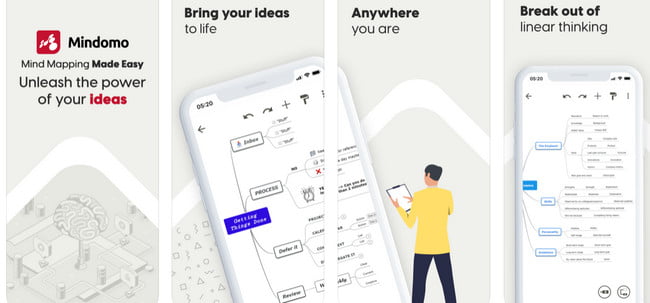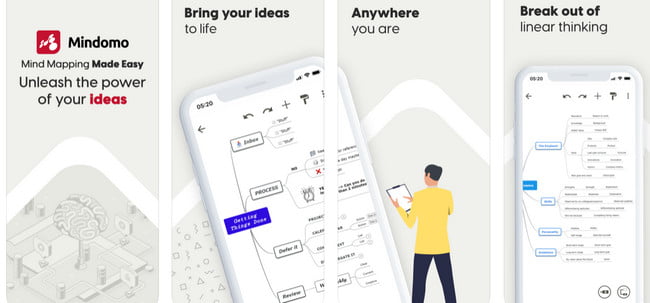 Are you looking for a mind mapping app that makes maps for you very quickly and also it is easy to understand for other users? Then don't worry about it, Mindomo is there to help you out with all of your requirements. Mindomo is easy to understand for all of its users. Other than this it helps you draw the mind maps in a few steps. Simply you have to draw or add a node to start your Mindomo mind maps. 
5. SimpleMind Lite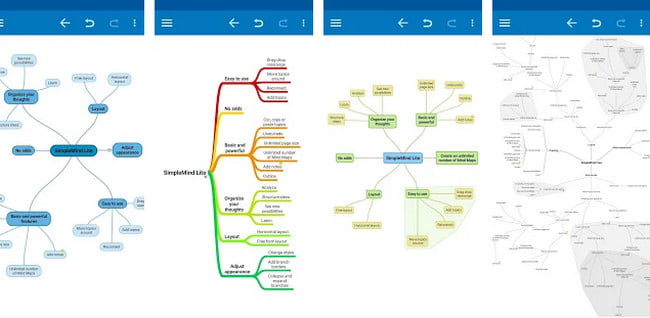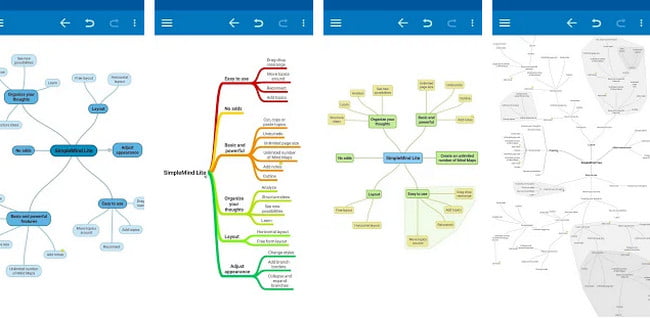 We have a lot of mind mapping apps for us to use. When we are looking for quickly drawing apps, then there are a lot of apps available to us. When we are looking for some apps that are based on graphical interfaces and options and also with visualization focused most, we have everything.
But when it comes to exporting those mind maps that we have created in our apps then it comes a little bit hard task for some of the people, while changing the formats fo mindmaps when exporting them. For this, you can use the Mindmaps lite. Which easily export the mind maps in PNG and PDF format. 
6. Milanote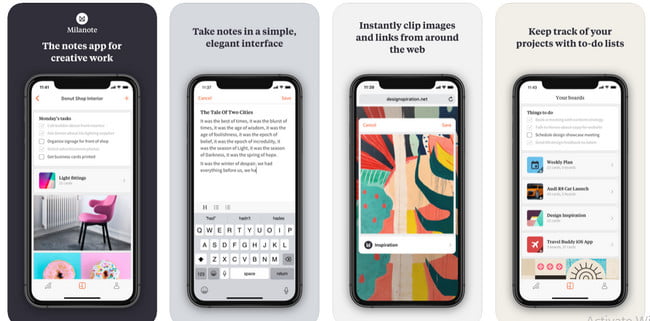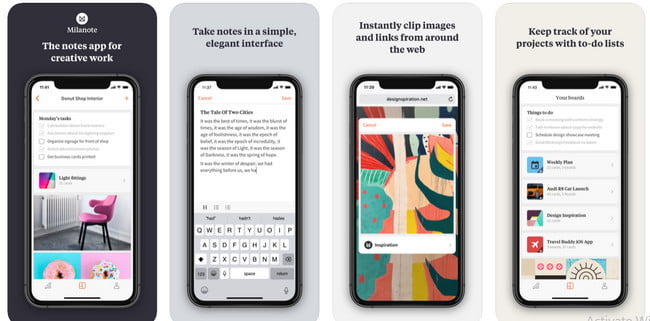 Milanote is an extremely fantastic android mobile app used for mind mapping. If you believe that templates help you all a lot when making visualizations for you, then you are here at right place. Here we are with the best mobile app that you can use for your mind mapping service. The best thing is that it comes with templates. That helps you easily draw the visualizations with the template guidance. 
7. Xmind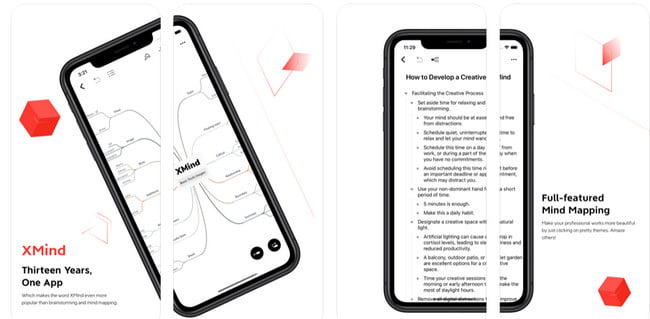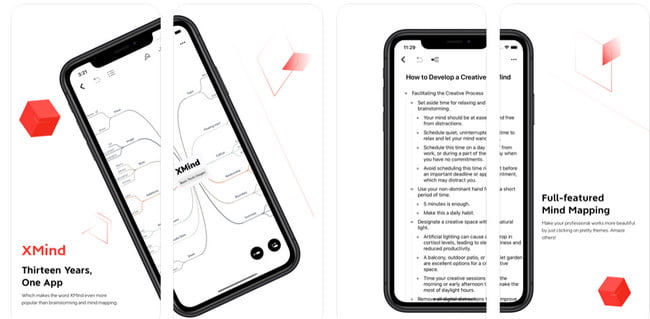 Xmind is another useful application used for mind mapping. Their tagline that ideas grow on trees, shows that they are providing a service of visualization of ideas in your mind. So we recommend this app for people who want a brainstorming module also for them. It provides a brainstorming module along with the whiteboard and dashboard. 
8. Coggle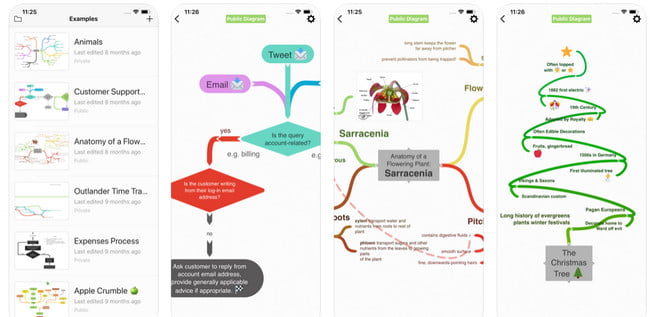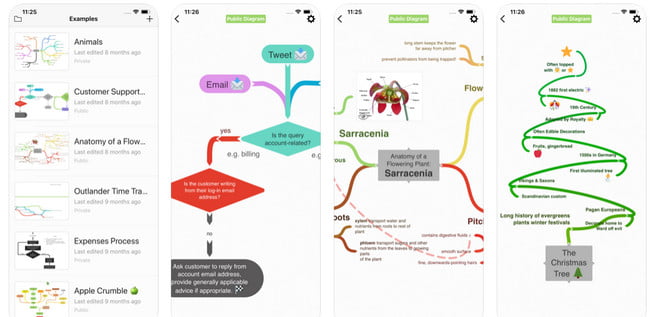 Coggle is also used for mind mapping your ideas on a whiteboard or dashboard. You can use this app on any platform such as android, iPhone and Windows, etc. The best thing about this amazing application is their customer care service. They provide customer care services at a very deep level. That is why they have a lot more trusted customer base than any other. 
9. Canva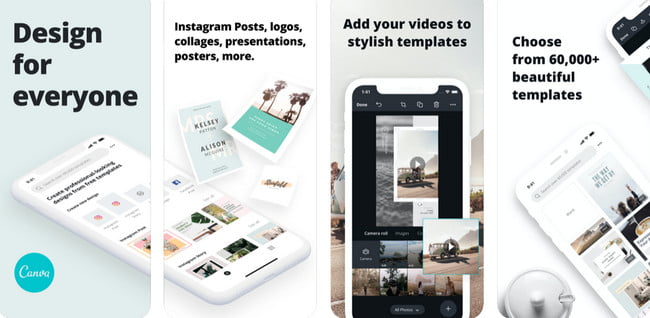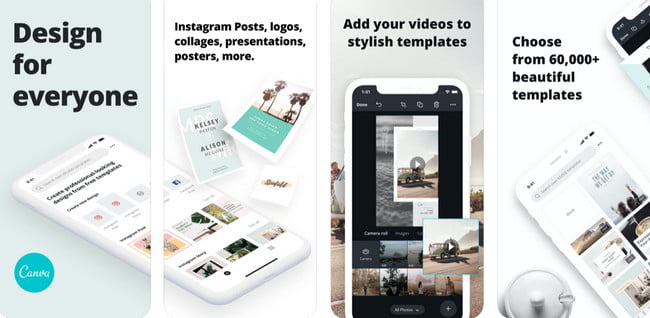 Canva is a mind mapping tool that is used by a lot of organizations in the corporate sector. We recommend this mobile application for you if you are looking for a mind mapping app that is capable to process photos also. This app is providing special features for the processing of images. Whether you want to crop photos or you want to straighten your photos, you can simply choose this mobile application. 
10. Stormboard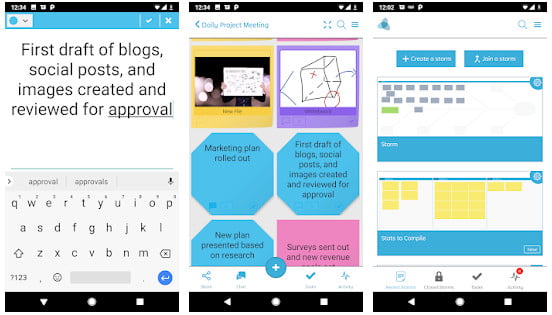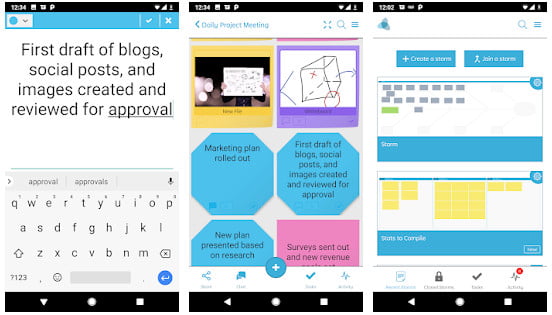 Everybody is not familiar with mind mapping apps. Sometimes we also have some trainees or interns in our company or groups who are not familiar with these amazing applications. Then we have to train them on these applications. But still, it takes a lot of time for them.
We cant spend our whole time describing them what is mind mapping. For this, we have this application called stormboard. Their customer support service will train you about the use of this app also. 
10. MindManager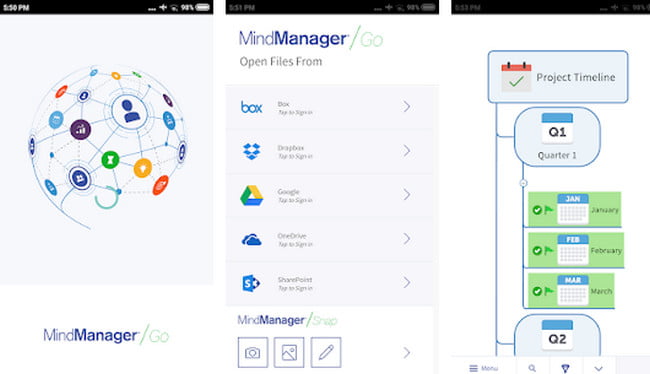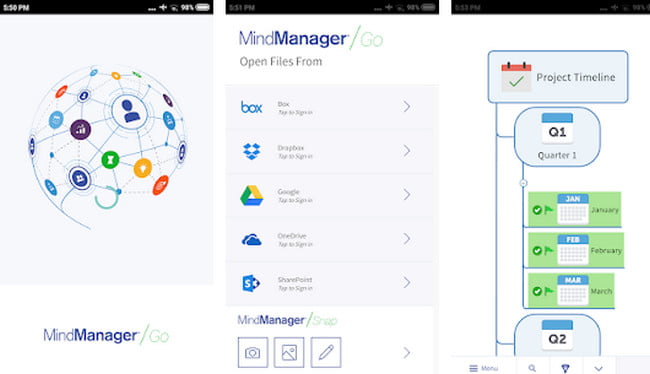 If you want your mind maps in a very structured form, without breaking the alignments and the orders. Then the best mobile app for you is Mind manager. The mind manager app is very structured. You can see the screenshots of this application in the play store.
You will find that the trees or visualizations that this mobile app is making are very structured than the other mobile apps. Other mobile apps used for mind mapping, are making a cloud-like structure for the mind maps, but this amazing app makes a table-like structure that helps everyone to easily understand the mind map which is created by someone else. 
11. SimpleMind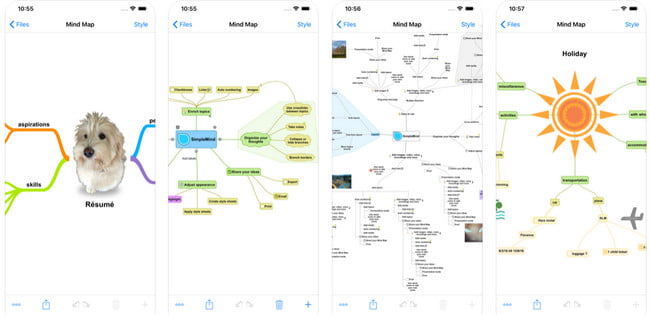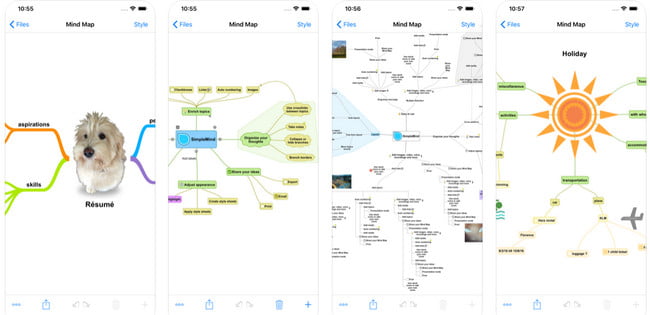 When we are making mind maps, we find the most common issue with them, which is the confusion of multiple pages. To solve this problem, we have a simplemind application. This mind mapping tool comes with an exciting feature that helps us to make multiple mind maps on just a single page. That is why a lot of people use simplemind for their mind mapping services. 
12. SmartDraw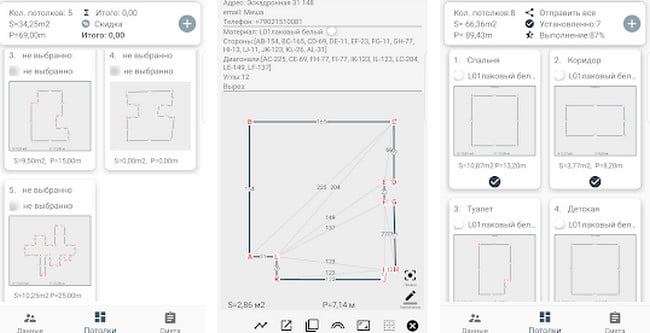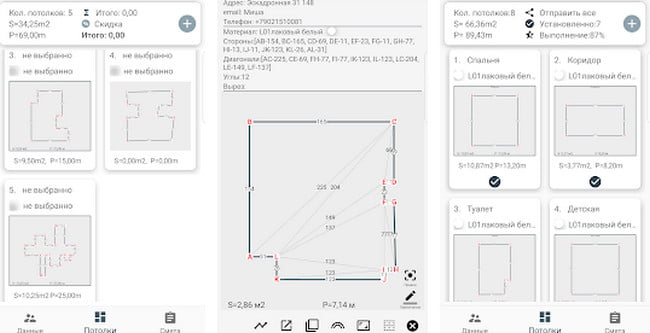 As its name states that this Mind mapping tool is more focused on the drawings. It helps you draw smartly. You may know that sometimes we have a lot of data for mind maps. To visualize these data forms is not that easy task. But don't you have to worry about anything.
Because SmartDraw helps you easily draw these data in visualizations. Because SmartDraw has inbuilt drawings and visualization templates. You just have to enter the data and it will be visualized with the help of templates.
13. SlickPlan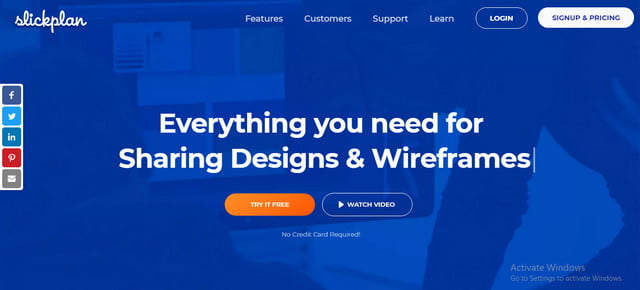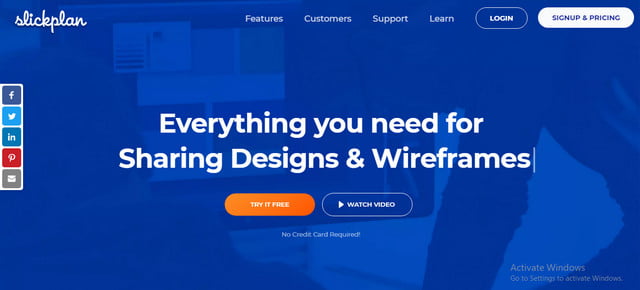 If the content is very important for you and you want to use a planner for your content. Then this mind mapping app called Slickplan is best for you. This application has an exciting feature called content planner. This content planner will help you figure out the content strategy for your platform, organization, etc. We recommend this amazing app for all of you that pay a lot of attention to your content. 
Get It Now: Website (Software)
14. The Brain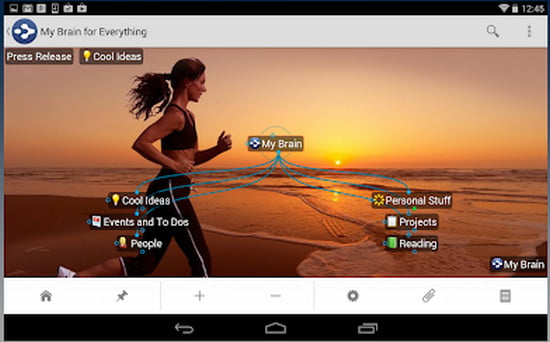 If you don't want to use the boring interface for your mind mapping services. Then we recommend to you all that you must use an amazing tool called the brain. This amazing tool will help you organize your mind maps. Along with it, this tool will help you use the amazing colorful pictures in the background while using the tools.
A lot of people are there who never wanted the boring tools anymore. For such people, this amazing platform is developed. You can easily use this amazing tool by downloading it in a format that is compatible with your device. 
15. LucidChart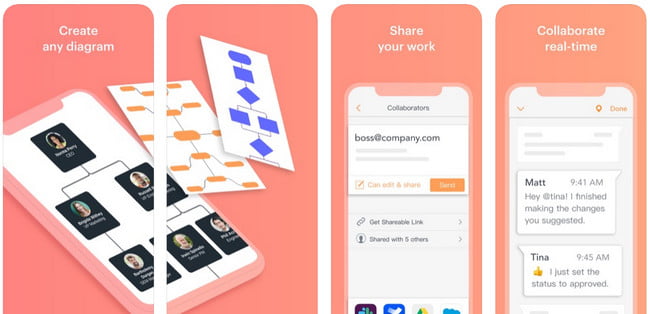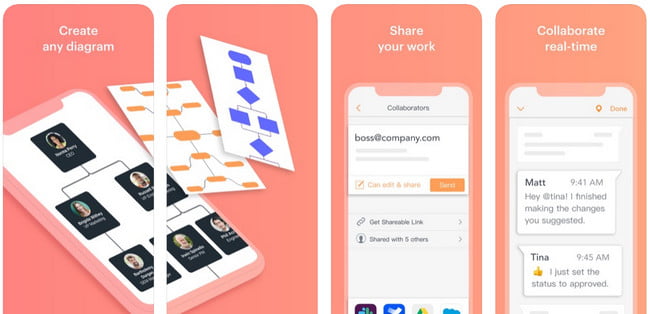 We all want to visualize our ideas through mind mapping tools. But also we want some software, applications, and tools for project management. Project management is very important for all of us. We want some professional tools so that the project management never gets any loophole in it.
For this kind of purpose, we recommend you to use Lucidchart. LucideChart is one of the amazing and most used mind mapping applications in the world. We recommend this app for the project managers to grab newly invented ideas and also increase productivity in their projects. 
16. Freemind


Are you looking for some free and limitless mind mapping tools? Then this is the best place for you because here we are going to tell you about an application which is very useful for mind mappers. This amazing application is Freemind.
You must use Freemind application if you wish to have a free mind mapping tool for you. On the other hand, you can also use it for complex mind maps. Mostly the technical people use this amazing tool because it helps you make complex mind maps.
Get It Now: Windows / Mac/ Linux
17. MindMup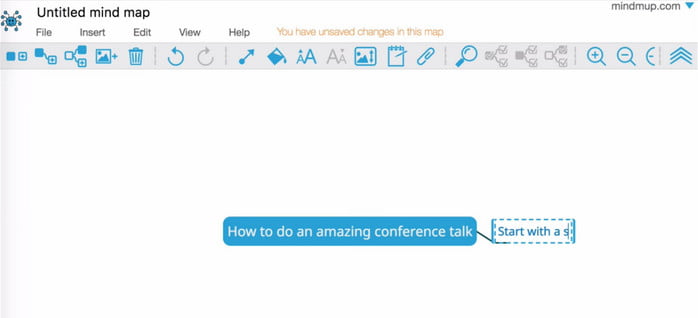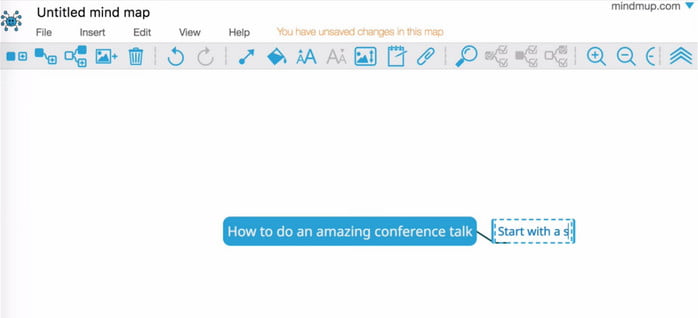 MindMup application is best for the people who are looking for some kind of tools that are easy to use for the economical mind maps. If you are a manager, a leader, or head of the company which deals with finance and working in the economy field.
Then the best thing for you in mind mapping is to use MindMup. This application is specialized in economical mind maps. On the other hand, also some organizations want mind mapping applications for their organizational structure. For this purpose, you can also use MindMup for you. 
Get It Now: Software
18. KnowledgeBase Builder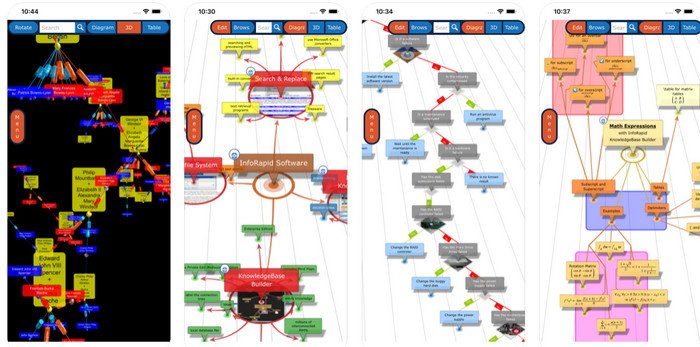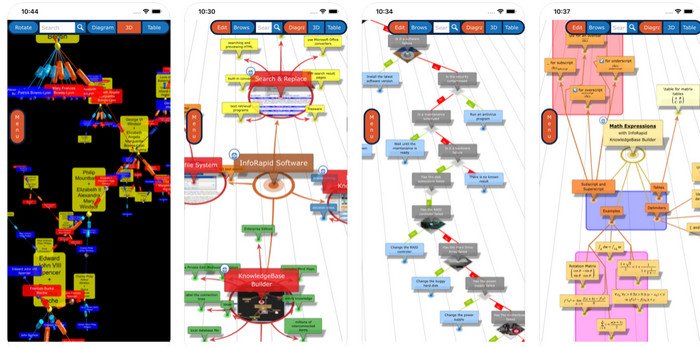 In this world of technology, automation is becoming an integral part of any service and any company. But what if we want tailored service or customized services. We don't have to do anything, we don't have to ask companies that are not providing tailored services.
We just want to provide you customized services. It is very easy for all of you because here is the best tool for all of you. This tool is known as a Knowledgebase builder. You can use this app if you want to make customized mind maps for you.  
19. GoConqr.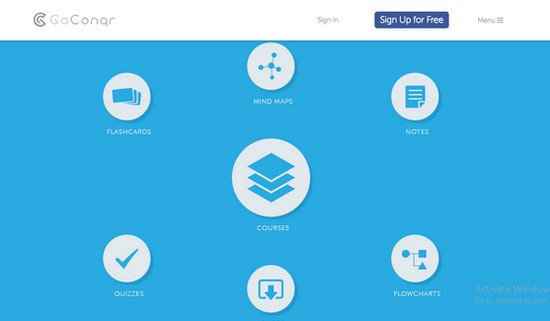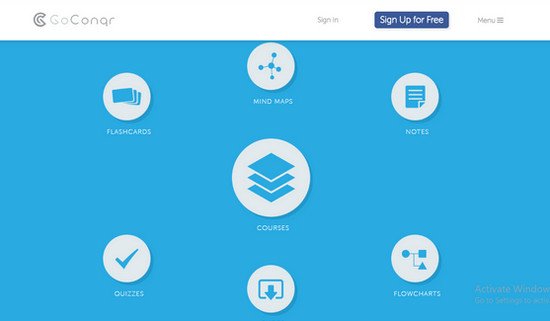 If you are a teacher or an online tutor and you want to build and create courses for your students or customers. Then we are here with the best tool for you. You just don't have to use those management mind mapping apps. You just have to use the mobile application which is just built for you. We recommend you to use the GoConqr application for you. This application is just for the people who want to build courses for them. 
Get It Now: Software
20. Popplet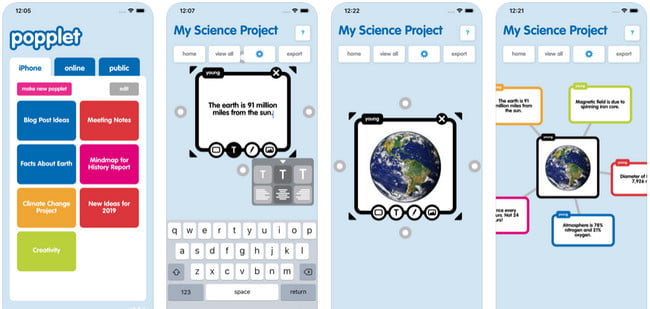 Popplet is an amazing mind mapping application developed for the iOs platform. This amazing iPhone application is used by a huge number of smartphone users. We recommend this mobile app for the people who want to make mind maps in a very creative way.
The interface of this amazing application looks like a very colorful background of a game. It will make you feel like playing games on your smartphone when you will be making mind maps for you. The nodes and boxes that popplet application makes are called popples. 
21. Scapple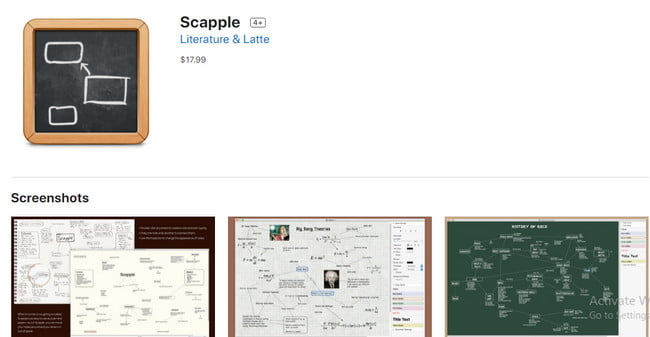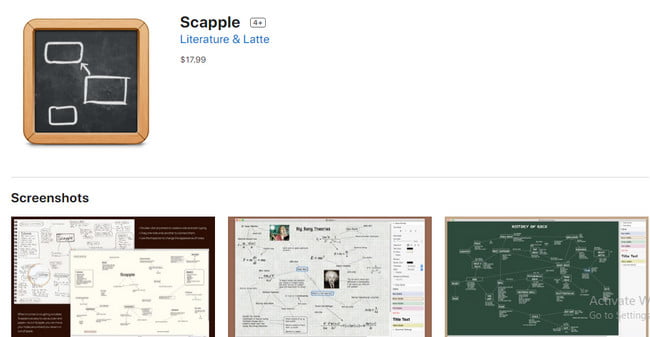 If you don't love the basic boxes and lines in your mind maps software, then we recommend you to delete that software and start using Scapple. Scapple is one of the most stylized mind mapping tools. As we told you stylized tool, you may be recognized that this tool is very useful for the people those love stylizing things according to them. We are here with the most used features of this amazing tool.
In Scapple you can easily stylize your boxes into different shapes such as bubbles etc. Also, the main part of this application is that scapple is easy to use. You just have to double click anywhere and start writing. 
22. Microsoft Visio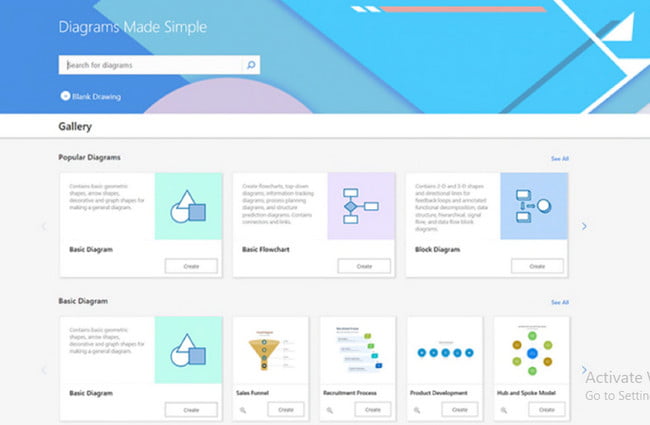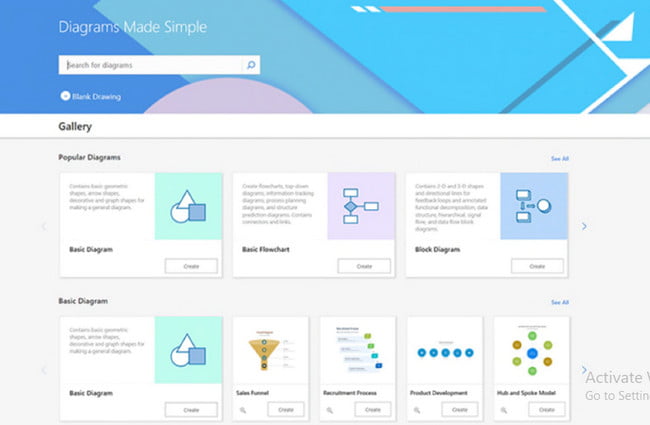 This amazing mobile app helps create mind maps for the people business managers etc. The best thing about this amazing application is that it comes from a developer which is one of the most trusted technology companies. Yes, we are talking about the Microsoft company.
A tool, app, or product that comes from Microsoft company is always trusted by the users. That is why we are recommending this amazing software for the people who are always looking for software from trusted sources. You will not find any other software such as Microsoft Visio. 
Get It Now: Microsoft
23. MindNode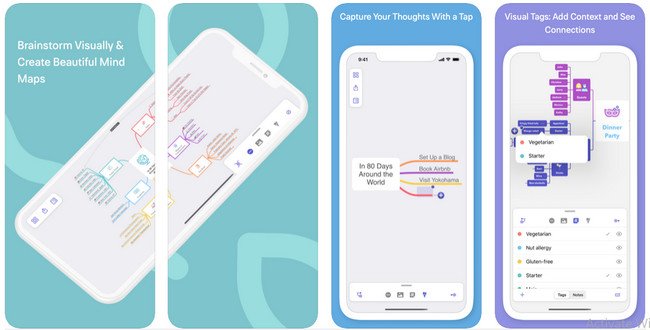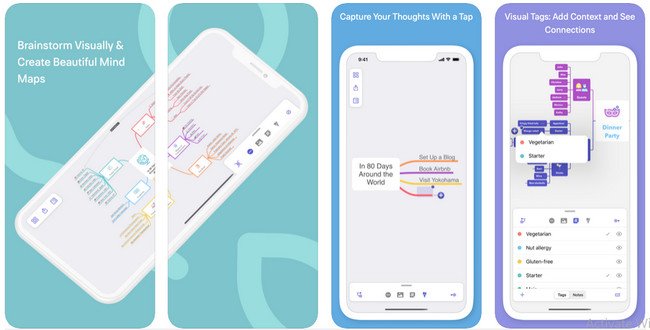 If you are working with a team and you are making mind maps for the whole team then you must track the whole team and their maps. If you are unable to find tracking service in your already used Mind mapping application, then here we are with the best solution.
You just have to switch to a new mind mapping tool called MindNode. This amazing tool will help you organize the mind maps and make you able to track all of the mind maps for your team also. 
24. Bubbl.us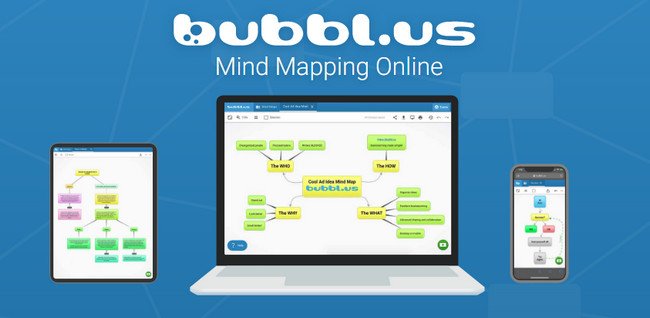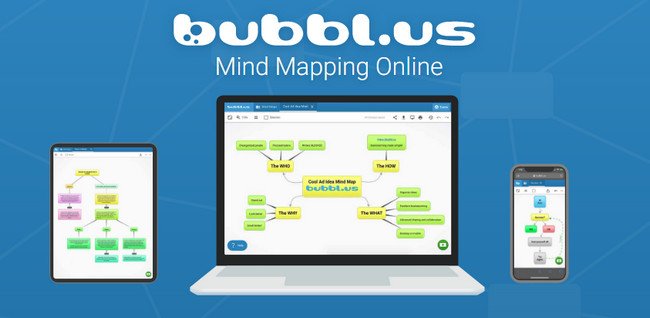 Another useful tool for people who are looking for mind mapping apps. Bubbl.us is a very creative and flexible mind mapping tool. It helps you visualize your big idea on-screen with ease. Also, you can share it with your team. Collaborating on mind maps is sometimes becomes hard for big teams but Bubbl.us makes it easier. 
Get It Now: Website
25. Mind Maple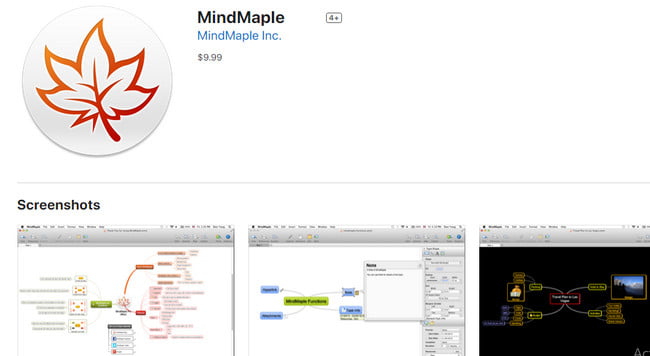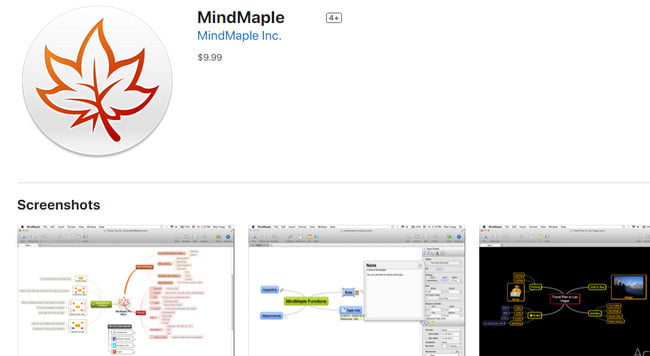 You can also use Mind Maple. The best thing about this amazing application is that it has personalized tools in it. So if you love to use the personalized tools for your mind maps, then Mind Maple is the best one for you. You just have to use this tool in a way that you are using creative software.
26. Idea Flip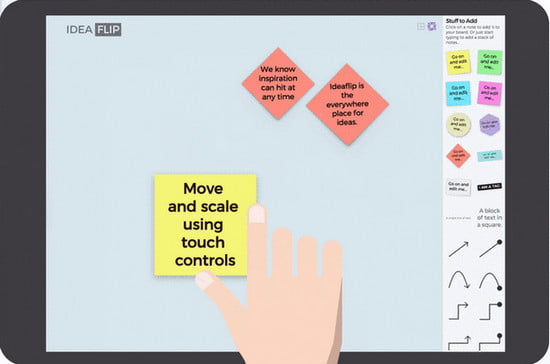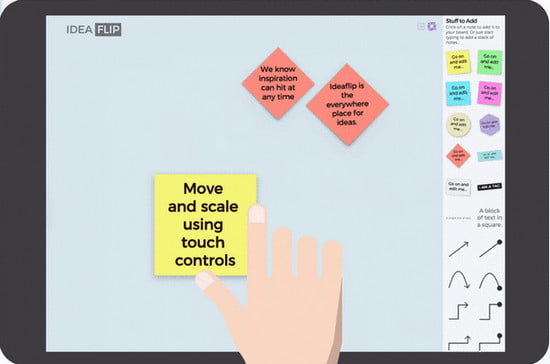 As its name states that it is just made for ideas. You can visualize your ideas with the help of this application and its tools. Idea flip is very useful for the people who are just starting their work on mind mapping tools. This application is very easy to use, available for multiple platforms and a lot of exciting features that it has makes it better than other mind mapping applications.
Get It Now: Website
Related Article: