How Do I Delete Events From My Google Calendar?
Google Calendar is an amazing tool for a busy person like you're because just like me you also have a tight schedule to follow in your daily life to achieve your goal. In this tech nova, there are lots of tools and cell phone apps are available to reduce our tension and workload. Just like this Google Calendar application plays an amazing role in our professional life.
In which we can easily set events likes business meetings, birthday reminder, wedding anniversary date and lot more events on google calendar.
But here the point was, how you can remove the events that you accidentally added or the events that are cancelled.
Delete Events On Google Calendar Without Hassle
Follow the below-given step-by-step instructions to easily remove events on google calendar from your android device without having a hassle or wasting your time in asking anybody else.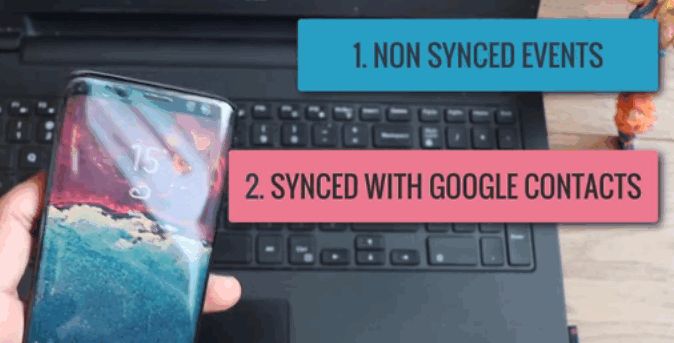 Firstly you must know, there are basically two types of events that you may be facing a problem within google calendar and those events types are Not-Sync Events and Synced With Google Contacts or Google Account. However, there is an additional event type called Synced with Google Plus that was removed by Google after shutting down Google Plus on 8th October 2018.
Delete Google Calendar Not-Sync Events In Android
Step 1 :
Now open the Google Calendar into your android device and then select the event that you want to delete.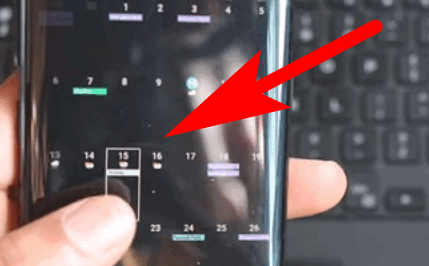 Step 2:
After this double click on the event that redirects you to the new tab (as shown in the given screenshot).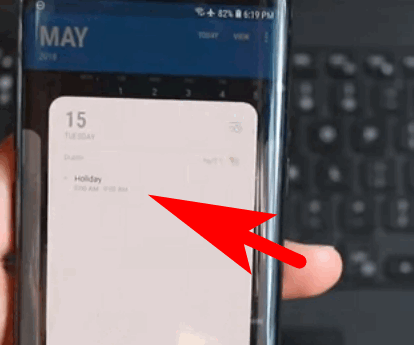 Step 3:
Go to the right upper corner of your device screen. Where you will find a "Delete" button. Tap on it to remove the not sync event from your google calendar.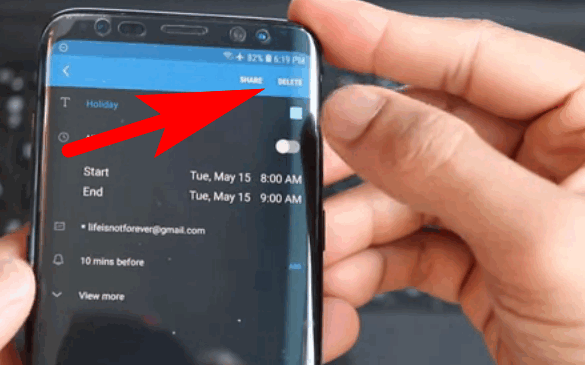 The above steps will help you to delete the not sync google events. In case, if you face any issues in removing the events please let us know. We try our best to help you out.
Delete Synced Google Contacts In Android
In simple words, the google account synced all your contacts that saved on your android cell phone along with select feeds like birth date and much more. Which automatically updated in google calendar and when you try to delete them there is no delete button available.
So here is the big question, how can we delete synced events from google account or contacts. The answer is simple just follow the below-given step-by-step guides to remove them in no time.
Step 1:
So if the event is a birthday remainder of any person and you want to delete it. Just go to your phone contacts and edit that person's contact.
Step 2: 
Now delete the birthday (you can delete the contact also if wanted).
Step 3:
Make sure while performing these steps the SYNC is turned ON.
 How To Turn On Google Sync on Android Phone
In case if you don't know how to check google sync is on your android device. Then just follow these below-given steps and easily enable the google Sync process.
Step 1:
Go to your Android phone "Settings". (Swipe down the navigation bar and tap on the gear icon to open phone settings).
Step 2 : 
Once the Setting tab pop-up on your cell phone. Scroll down to the "Account" section and tap to open it. After this select the Google Account from the list of accounts and open it.
Step 3:
Now you will see an "Account Sync" button open it by tapping on it.
Step 4:
The list of Google Services will pop up on your phone screen. Just check google Google Contacts and Google Calendar is enabled.
Hopefully, you find this short guide helpful to know how you can easily able to remove events from your Google account on Google Calendars on your Phone. Moreover in case if you've any issues regarding this guide or related to the Google Calendar feel free to tell us through the comment box. We try our best to resolve your issue with the help of your technical experts.