Change Homepage on Microsoft Edge: Everyone loves something that depicts their own individuality whether it is this way or that way.
If at this is possible with the homepage of Microsoft edge?
Thinking? Well, don't.  Don't think now. I have a solution for this. Here are some tips and tricks to be followed to Change the Homepage on Microsoft Edge.
But before everything else!
What is Microsoft's Edge?
As the name suggests, Microsoft Edge is produced by Microsoft. A cross-platform web browser developed for windows 10 and Xbox One. It gradually developed for android, iOS, and macOS. It has its integration with Cortana with its extensions hosted on the Microsoft store.
It is a faster and safer browser. It provides you with the new techniques to search, manage, access, and more right in the browser.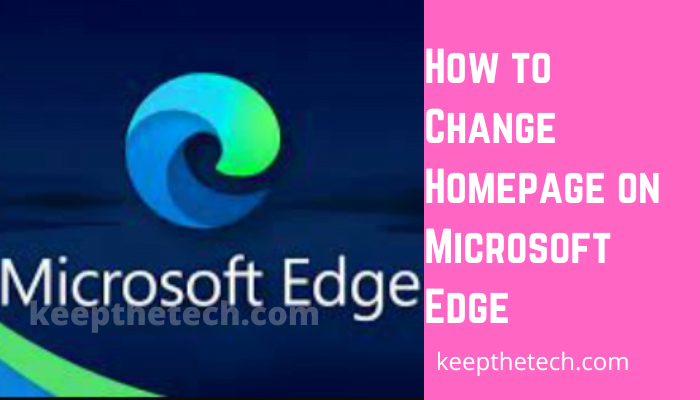 How to Change Homepage on Microsoft Edge?
Some quick and easy steps to modify your homepage on Microsoft edge.
Open Microsoft Edge from Start Menu or Desktop shortcut.

Select

settings

and then tap onto more

additional settings

.

Now select the

appearance

.

Turn on the

show home

button.

Either you can also choose a

new tab page

or click and select

Enter URL

for a page that you want to use as your homepage.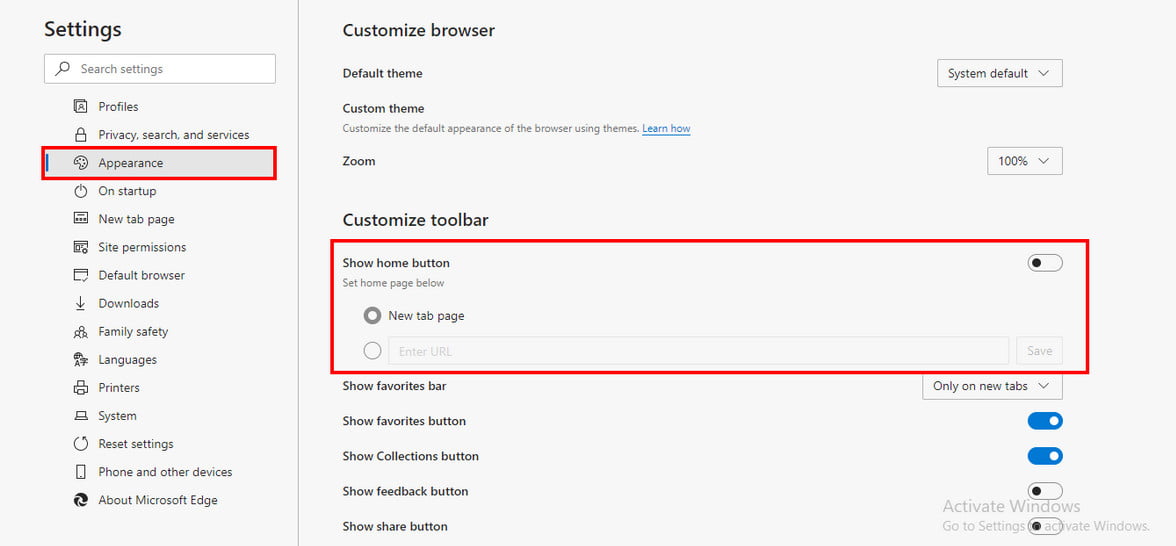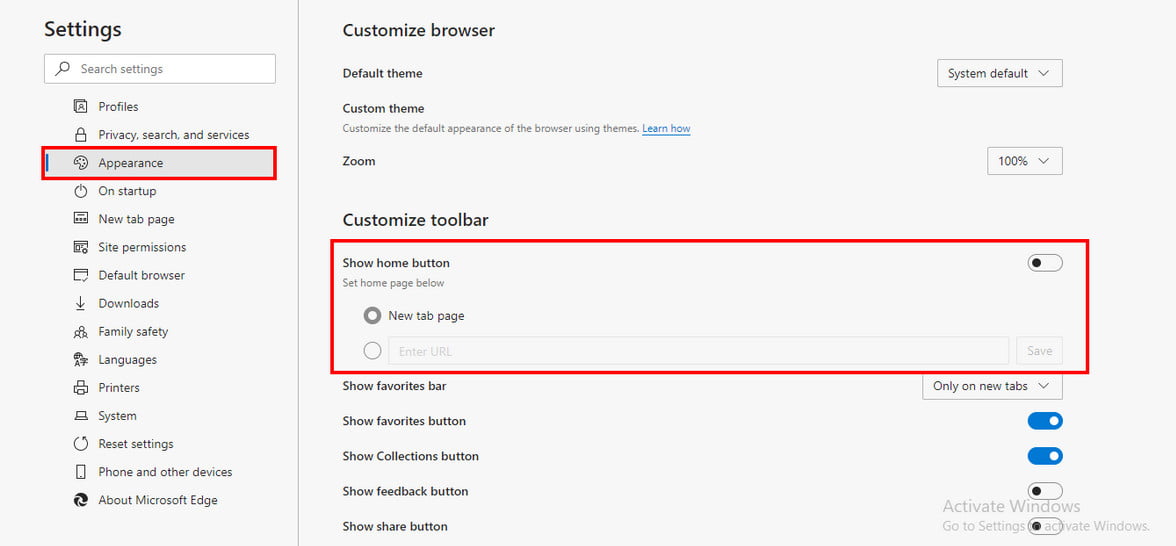 Done. your homepage is now according to your choice.
Internet Explorer 11
On the topmost corner of

internet explorer, there is the option of tools. Tap and select the option.
Now enter the URL of the site that you want from the general page of your homepage.
You can also add multiple other URLs or you can also add the present site as view current. If you have added multiple URLs then put the individual URL into its own line.

Select

Apply

and then press on

ok

.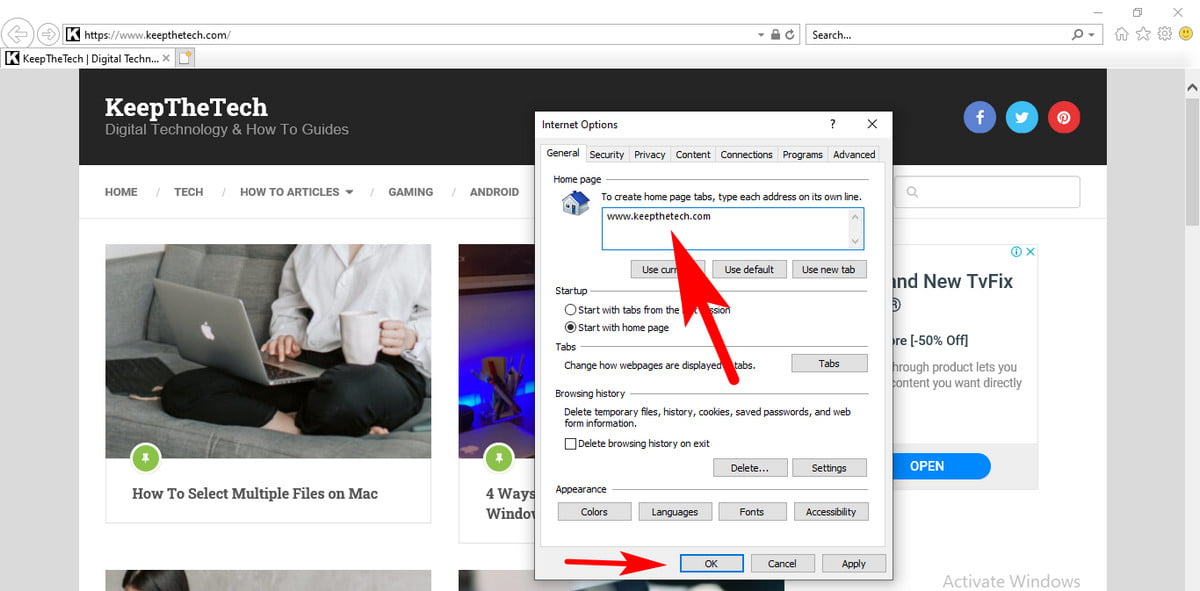 there you go! Your homepage is finally and completely according to you on Change Homepage on Microsoft Edge of internet explorer 11
Google Chrome
Open Google chrome.

Tap and select the three vertical dots present right beside your profile icon.

Select

settings.

Choose the option of

Appearance.
Turn on the toggle of the Show home button.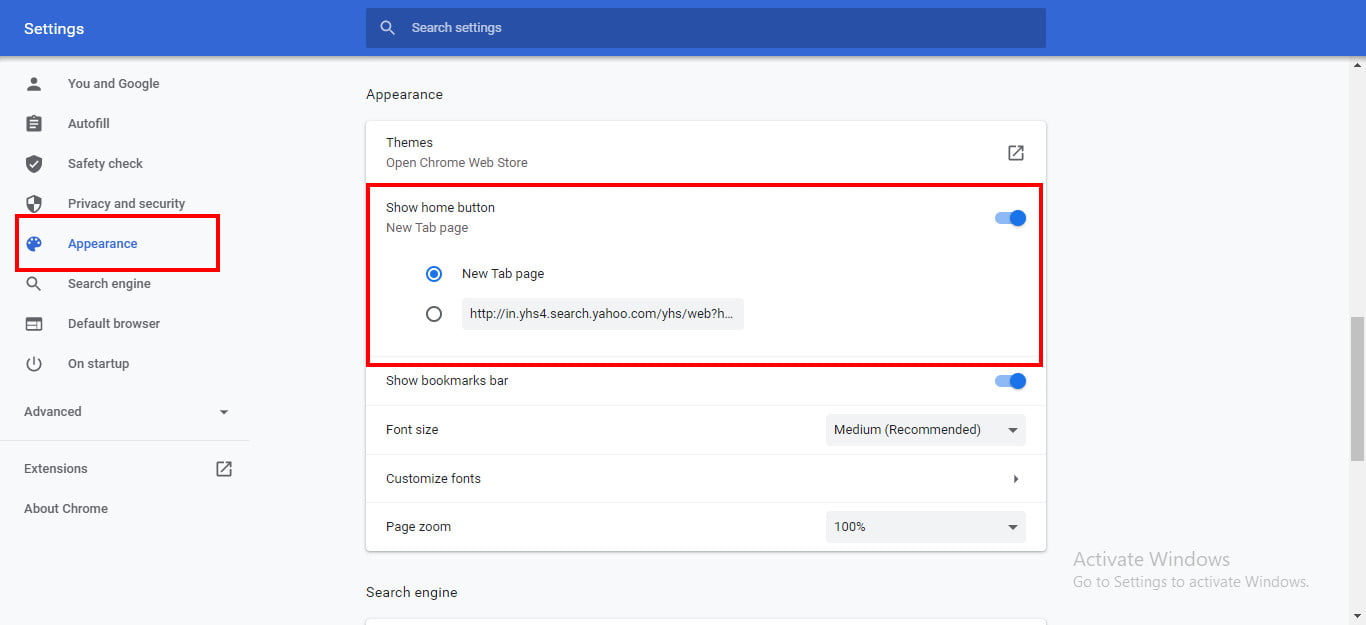 And done. Now you are completely having the homepage that you desired.
Safari
Open

safari

.

Select

preference

and then select

general.

Enter the

webpage

address in the

Homepage
Select set to current page

To simply use the current webpage you are viewing.

Open new Windows with your home page.

Select the new Windows

with pop up menu, then choose Open to the

homepage.

Open new tabs with your homepage.

Select the new tabs

opening with the pop-up menu and then choose the

homepage.
And it's now completed. You can now enjoy your favorite Change Homepage on Microsoft Edge.
Firefox
Tap and open

Firefox

.

Select the three

horizontal lines

present next to your profile icon.

Select the

options

.

Further, choose and select the

home

icon.

Under

New Windows and tabs

, select the dropdown next to the

homepage and new Windows.

Choose the preferable option. (

Firefox Home (default), custom URL, or blank page.
Finally, you are viewing the Change Homepage on Microsoft Edge according to your choice.
How to Customize your New Tab on Microsoft edge
In case you want to Change the Homepage on the Microsoft Edge web browser on Windows 10. Then there are the steps to follow for customizing Edge browser's new tab.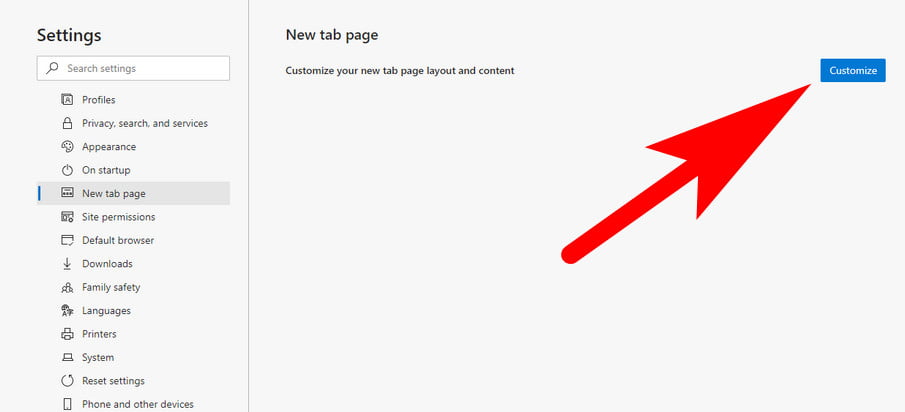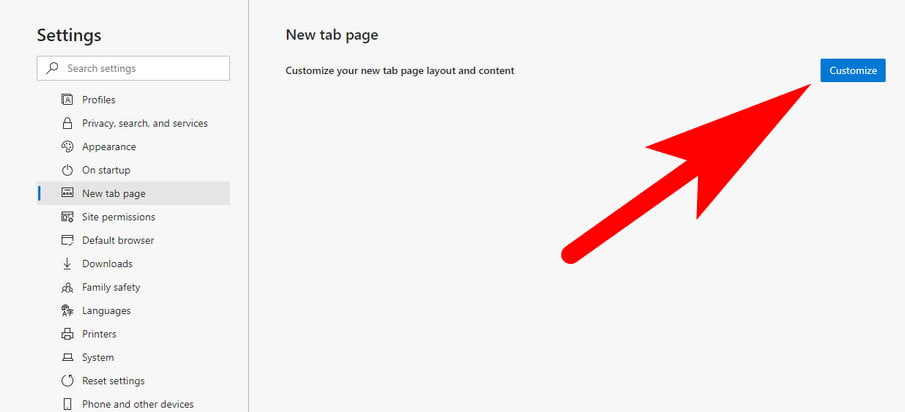 Open Microsoft Edge.

Enter and then Copy paste the following

URL 

"edge://settings/newTabPage"

and press enter into your keyboard.

Select

Customize

.

It will give you 3 different layouts
It will provide the Microsoft picture for a day.
It will provide a minimalistic layout.
This will provide the information filled with the latest news headlines.
If none of the options suits you

select Custom

This option will be present on the right screen after selecting customize on your previous page.

Unfortunately, a specific website cannot be customized on your homepage. Edge provides a limited number of options for such purposes. Hence you can add or remove links to your most visited websites, pictures, or news headlines.
Final Words
The following options will help you to Change the Homepage on Microsoft Edge and customize it according to your taste. Moreover, you can also change the homepage on different web browsers including Edge using this article guide.
What is the process for changing the startup screen on my computer?
Go to Settings > Personalization > Start to switch to the Start screen. You can enable full-screen use by switching on the switch. Now that you've clicked the Start button, the Start screen has replaced the Start menu.
The background of the Windows login screen is missing. Where can I find it?
In this folder, you will find images that change quickly, such as the lock screen and background.
To change your desktop background, right-click on an empty place on your desktop and select Personalize from the context menu. Windows 10 provides a way to go directly to the Background settings of the Personalization section.
When it comes to changing the background of your desktop, which option will you choose?
If you right-click the desktop and select Personalize, you can change the background. Select Desktop Background from the menu.
Related Articles:
How to Fix "The Application Was Unable To Start Correctly (0xc0000142)"
10 Best FPS Counter Apps For Windows 10 & 11
Windows 10 Won't Shut Down: Why and How to Fix
6 Best Password Manager For Windows 11, 10
10 Best Project Management Tool