5 Best Linux Distributions for Low-End Hardware
Linux is the best open-source operating system you can find in the market. It is a very flexible and customizable OS. As a result of this, you can find Linux everywhere. From desktops to IoT, in servers, cloud services and many more. Even you might be using one right now. There are so many Linux distributions to choose from. Besides, the majority of them are light weighted and easy to use. You can use these to give your old laptop of PC a new life. If you are searching for a light weighted Linux distribution then you have landed in right place.
Best Linux Distribution For Low-end Hardware In 2020
There are so many Linux distributions available in the market right now. It is very confusing to one among all of these. Need not to worry, this tutorial has got you covered. In this article, we will come to know about the top 5 best Linux distributions available. Now to list of the best Linux distribution for low-end hardware.
No.5: Tiny Core Linux
Starting off the list and we have Tiny core. It is the lightest Linux distribution you can find. With only 16 Megabytes of memory footprints, your old laptop's performance is sure to boost up. It is a modular OS with an active community extension. The user has complete control over the OS. You can control what apps or software to install or what hardware you want to use. IF you have a really old laptop pr netbook then you can resurrect it back to life with this distribution of Linux. Main features of Core Linux are:
Micro core Linux, A non-graphical version of Tiny Core only 11 MB in size.
DCore made out of Debian Linux. CorePure64, an x86_64 port of Tiny core Linux.
And at last Core Plus with extra functionality added to the tiny core Linux.
Minimum System requirements:
A Pentium 2 CPU
128 MB of Ram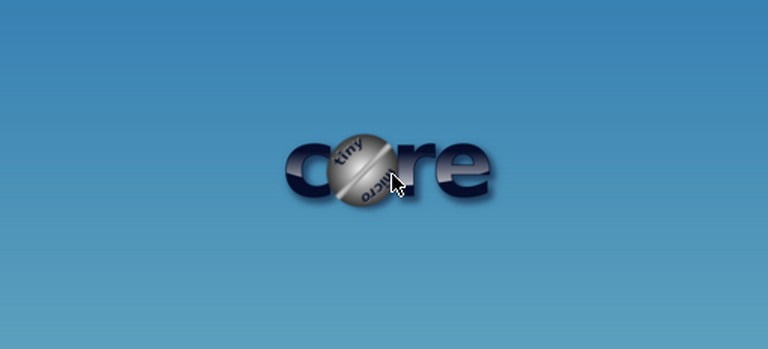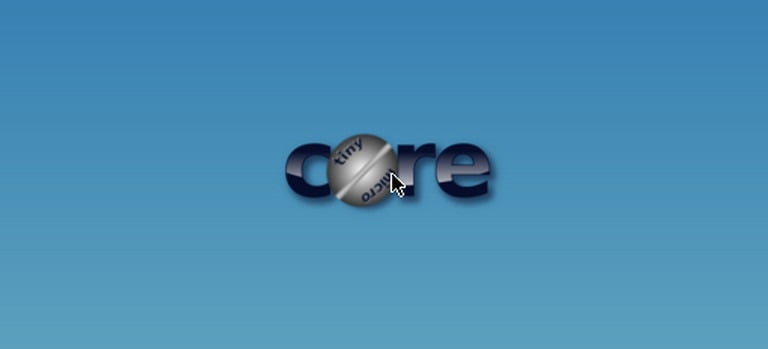 No.4: Lubuntu
Lubuntu, as its name suggests, is a lite version of the well known Ubuntu Linux distribution. It is a sleek and user-friendly OS. Lubuntu uses LXDE as a desktop environment up to 18.04 LTS and LXQt in the future versions. Moreover, LXQt and LXDE are both resource-friendly and don't use too much of the resources of your machine. Lubuntu is available for both 32-bit and 64-bit processors. Main features of Lubuntu are:
libfm: provides functionality to create your file manager.
LXLaunbcher for easy application launching.
LX desktop pannel.
Open-box window manager.
A fast and user-friendly PCManFM file manager.
A ton of apps like a text editor, Xarchive, GpicView and many more.
Minimum System Requirements:
A Pentium 4 or equivalent CPU
512 MB of ram.
6 GB of hard disk space.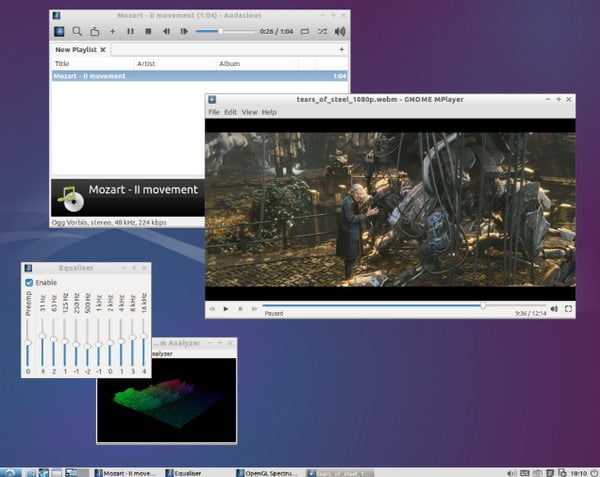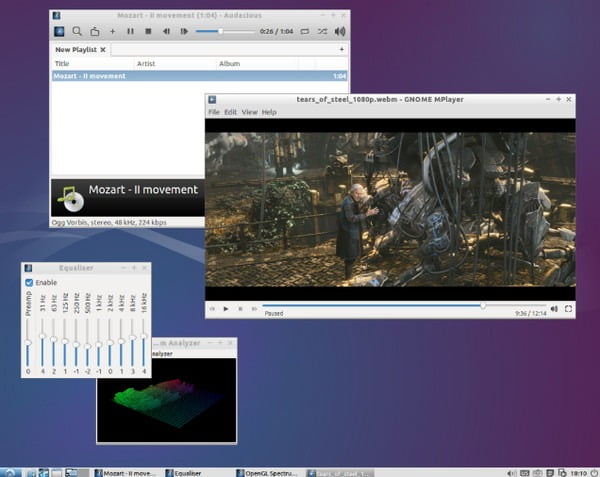 No.3: Linux Mint
Linux Mint is a very popular Linux Distribution. You might have heard of it before. It is a refined version of Debian Linux and made for the beginner. There is an active community working day and night for the betterment of Linux Mint. Some recent versions of Linux Mint have used Mate and XFCE desktop environments but the latest version uses Cinnamon as default DE. But it doesn't matter because all of these DEs are lightweight and user-friendly. They use less amount of ram and other resources. Moreover, if you are a windows user and want to switch to Linux then Linux Mint is the way to go. It looks like windows at first glance. It helps to get familiar with the Linux environment easily.
Linux Mint is compatible with Ubuntu software repositories because both then are Debian based. below are some highlighted features of Linux Mint.
Windows-like desktop environment.
Web-based package installer.
Comes bundled with multimedia apps.
Good hardware driver support.
Out of the box audio and video codec support.
Large community support.
Good system upgrades and updates.
Minimum System Requirements:
At least an x86 processor.
512 MB of ram
5 GB of hard disk space.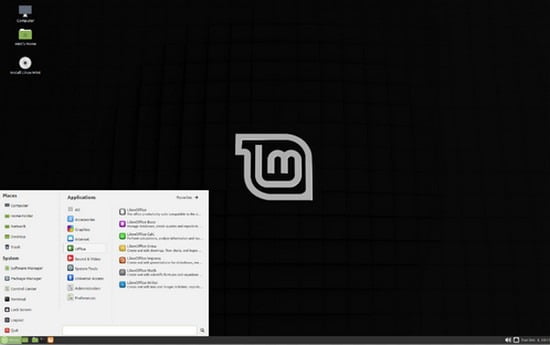 No.2: Linux Lite
Linux Lite is another easy to use and lightweight Linux distribution. It is another Debian/Ubuntu-based OS that uses the Xfce desktop environment. Xfce is a resource-friendly desktop environment. Linux lite comes with the pre-installed lite version of some apps. Moreover, It is another Linux distribution in our list which is made for the transition. It is made for those windows user who wants to change to Linux. There are apps like chrome, thunderbird, dropbox, Facebook and Twitter for Daily uses. Office suite for organizing office work. Linux Lite uses fewer resources leaving a great chunk of it to be used by other apps. Here are some useful features of Linux Lite.
A guide system for new users.
Useful pre-installed apps.
Windows-like desktop environment.
easy to set up
Beginner-friendly environment.
Minimum System Requirement:
700 Mhz processor.
512 MB Ram.
A VGA screen at least 1024X768.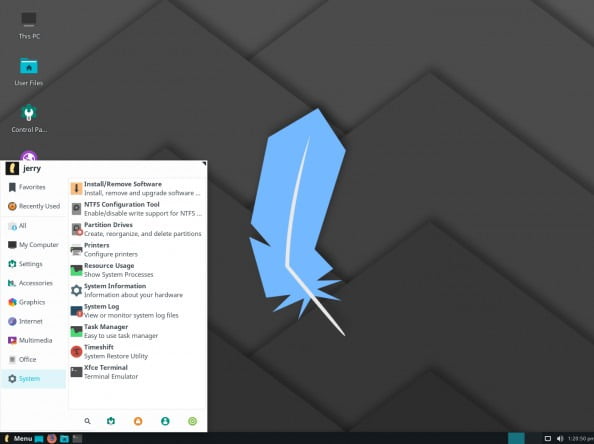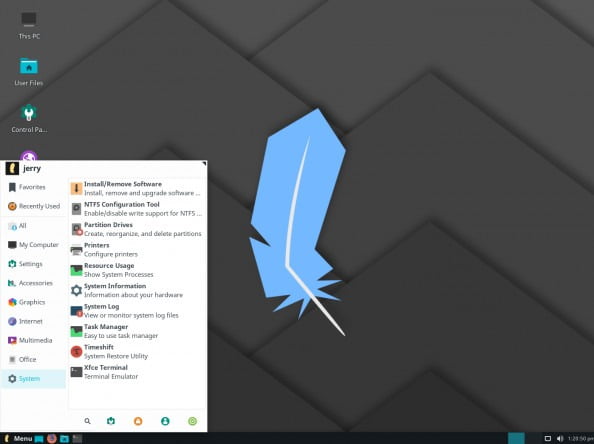 No.1: Peppermint
Securing the number one spot on our list is Peppermint OS. This OS looks good graphics wise yet lightweight at the same time. If you want speeds, stable and less resource-hungry OS then peppermint is the best OS. The main feature of this OS is web-app integration. The web apps look the same as their locally installed counterparts. Moreover, it comes with a Cinnamon desktop environment and Linux 5.0 Kernel. It is a Ubuntu LTS based Linux distribution. So it gets a new update as Ubuntu releases Its new version.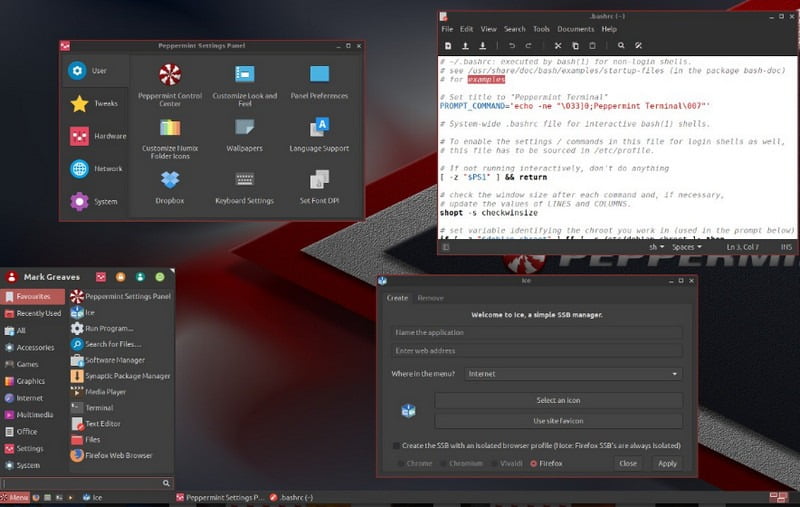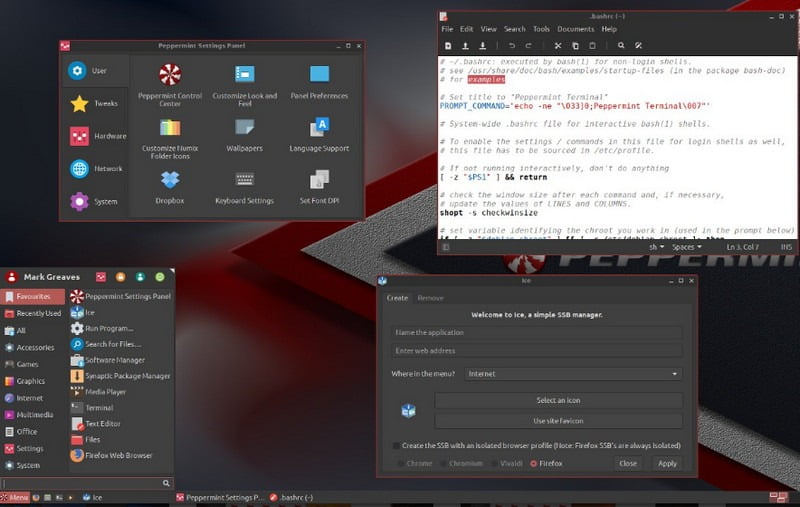 Here are some features you might wanna look at before installing:
Cinnamon desktop environment.
Linux 5.0 kernel.
New Nemo file manager.
New ICE for Webapps integration.
A bloatware free OS.
Large community support.
Minimum System Requirements:
At least x86 based CPU
512 MB of Ram
4 GB of Hard disk space.
Wrapping Up
Linux is the most suitable operating system for ageing hardware. There are a lot of Linux distributions that are good for low-end hardware. And It will be very confusing to choose one. That's where this article comes in for the rescue. So follow this tutorial and find the best one for yourself and share on thoughts on Best Linux Distribution For Low-End Hardware!