Well, if you've purchased a new android mobile phone and don't know your own phone number Crap! Because we don't use our own phone number that to simple. But for instance, if someone wants your phone number and you don't the number well don't worry.
What is My Phone Number?
There are methods you can use to find your phone number of android smartphones. In this article, we are going to show some of the methods you can use to know your phone number without having a hassle.
Recently, my friend asks me, what's my phone number the thing is he recently purchased a new smartphone along with a new carrier SIM card. Well, he forgot the new phone number so he asks me if I've saved its new number into my phone. But I don't save its number, instead of that, I help him out to find his own phone number using some methods.  Here, I am going to share some methods to find the phone number of android and iPhone smartphones, So keep reading.
Android

: Find My Phone Number
All you've need to find your phone number is your cell phone in a working condition. To operate below given methods for android phone number lookup without the hassle.
Find Phone Number Via About Phone
In this method, we can easily go to the phone settings of our phone and lookup phone number form various given options. Follow the steps to know the complete producer.
Point To Be Noted: These steps may be different according to the version of the Android OS on your phone.
1. Pick up your cell phone and Go to the Phone Settings (gear icon) app.
2. Once, you've open the Settings, Now scroll the screen to the bottom and tap on About Phone or About Device.
3. Now, Choose "Status" or "Phone Identity" option.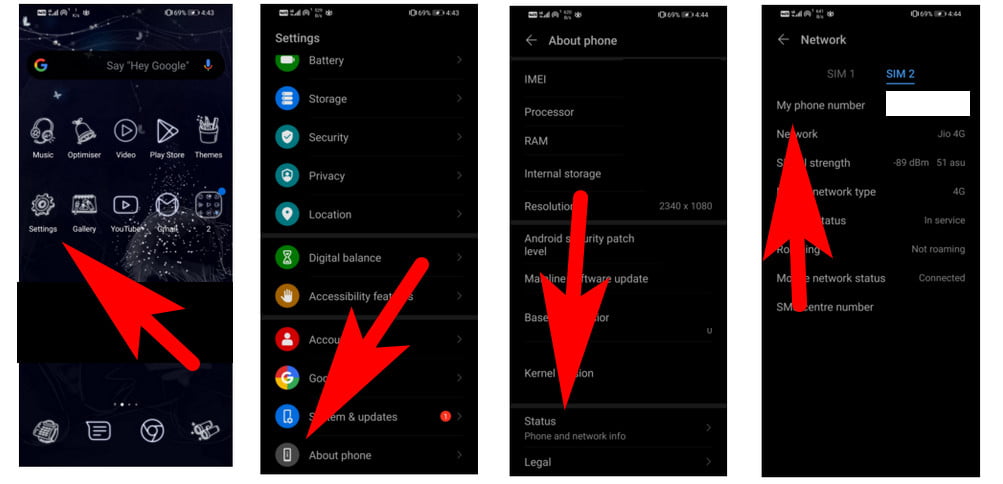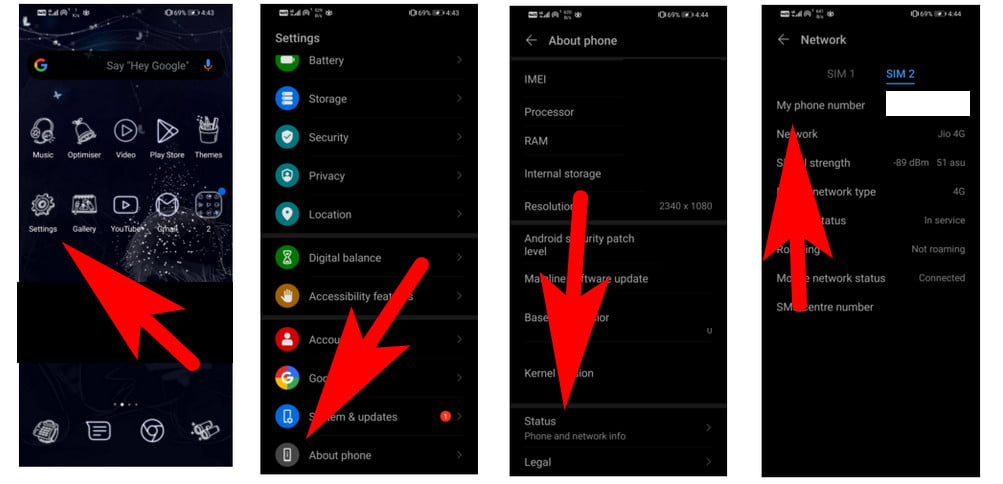 The Phone number should be presented on the phone screen.  However, on some smartphones, it may be listed under "Voice MSISDN Line 1" or "SIM card status".
Find Phone Number Via Messages App
In this method, you can find your phone number using the messages app, follow these given below steps to know more.
1.  Go to the Messages App on your Android Phone.
2. Choose the "Settings" from the given options.
3. Scroll the screen to the bottom to see Advanced  > "Phone Number".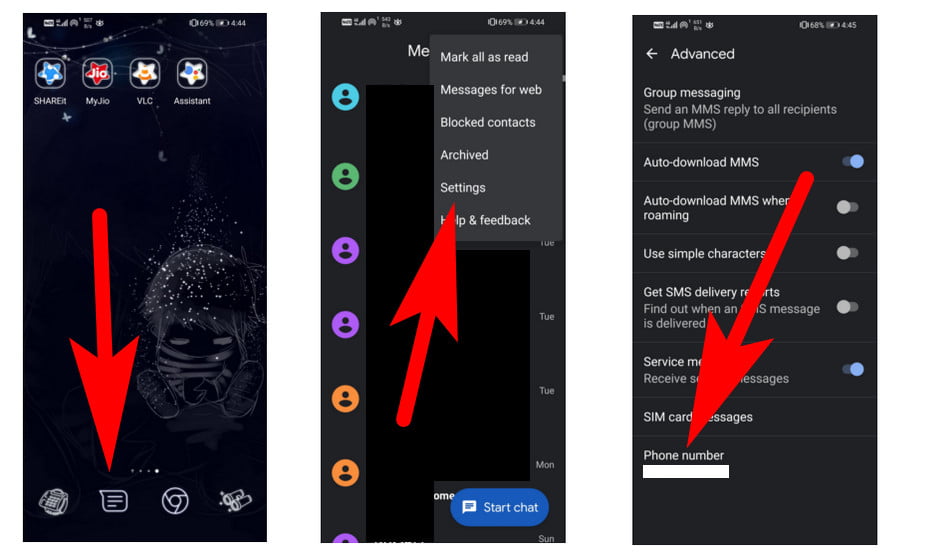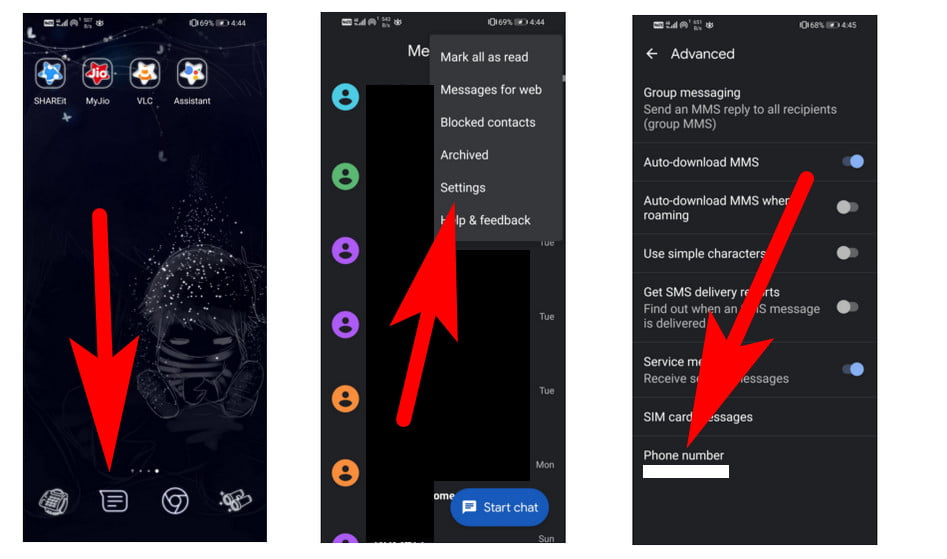 Your Phone Number Via Contacts App
If you're using an Android device such as Google Nexus, OnePlus or X, Y, Z then in your android phone there is a preinstalled app called Contacts App, Where all the phone contacts are saved including yours.
1. Launch the Contacts App on your phone.
2. Search for "Me" or "My Card" at the top of the contacts list.
3. Tap on it to see your phone number.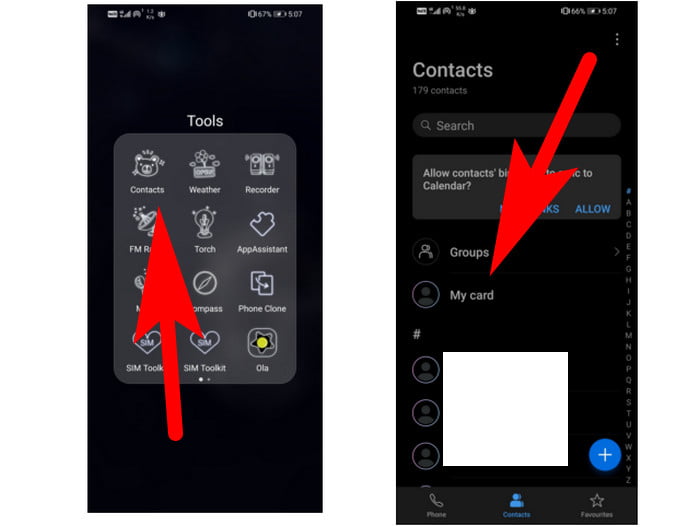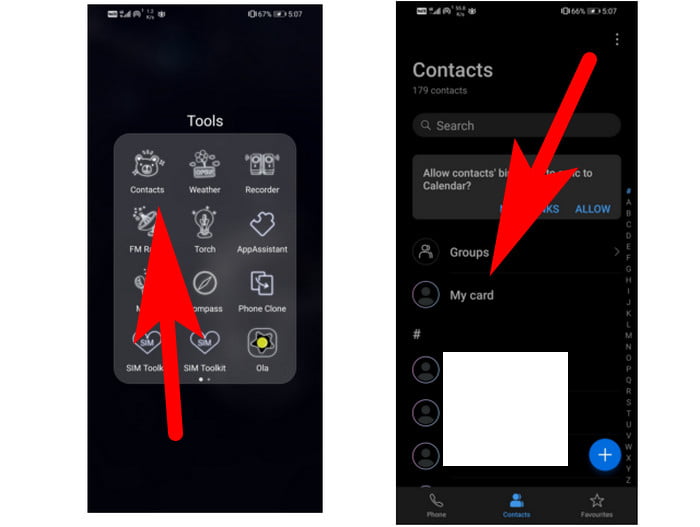 Locate Your Phone Number Via WhatsApp
If you're using the Whatsapp messaging application on your Android phone. In this, case you can also find your phone number on WhatsApp application.
1. Go to the WhatsApp and open it on your phone.
2. Tap on the "…" dots to open more options.
3. Again Tap on Settings, then Profile Picture.
You will find your phone number on the Profile settings on Whatsapp as shown in the given screenshots.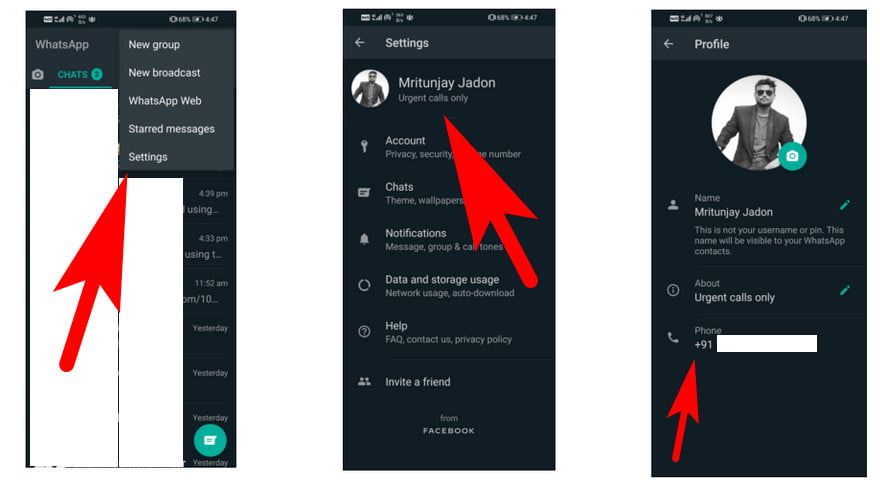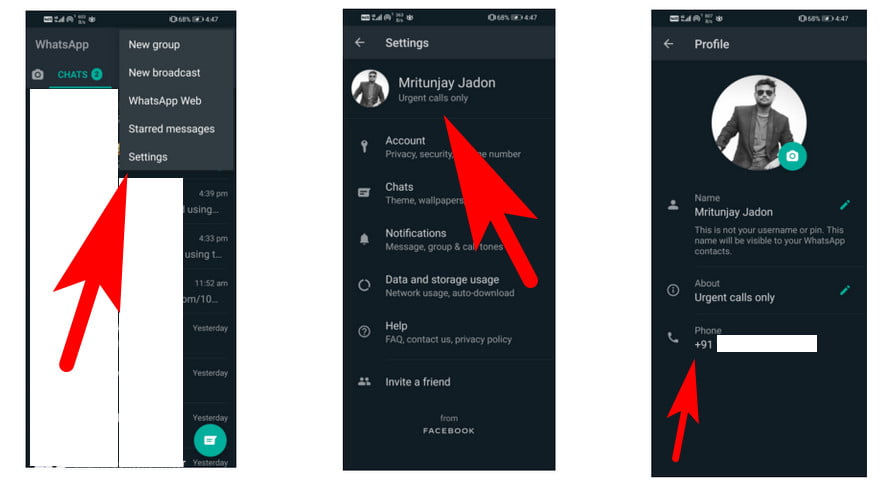 iPhone or iOS

: Find My Phone Number
If you're using an iOS device such as iPhone, In that case looking for your phone number is way too easy and convenient because almost all the iOS phone users are running the same version.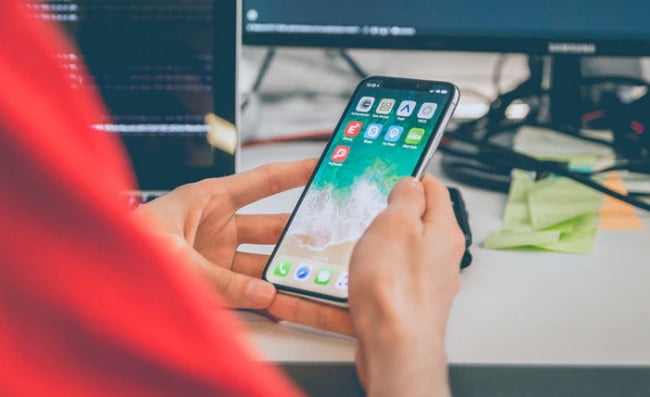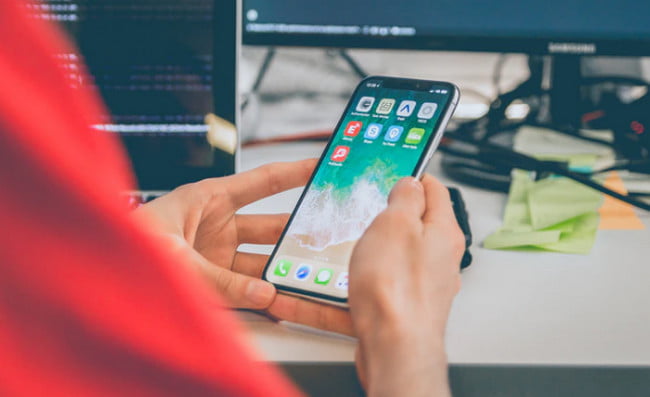 On an iOS device, there are two ways to lookup for iPhone Number,
Contacts App – Pick up your iPhone and open Contacts App and your phone number will be first in the list.
Settings –  Go to the iPhone Settings, then Phone and My Number.
Final Words
These are some methods you can use without searching for what is my phone number android or what is my phone. All these methods are easy to use for both Android and iOS devices.
In case if you're using Whatsapp then directly go to the WhatsApp method to look up your phone number.

You can also call your friend or family and ask to send your phone number using a text message.
Any other relevant point to find a phone number
Related Articles: