8 Things To Know Before Buying Laptop
If you're going to purchase a new laptop then you need must know the pros and cons of a laptop. In this article, we are going to tell some of the essential points that you should know and check on your new laptop.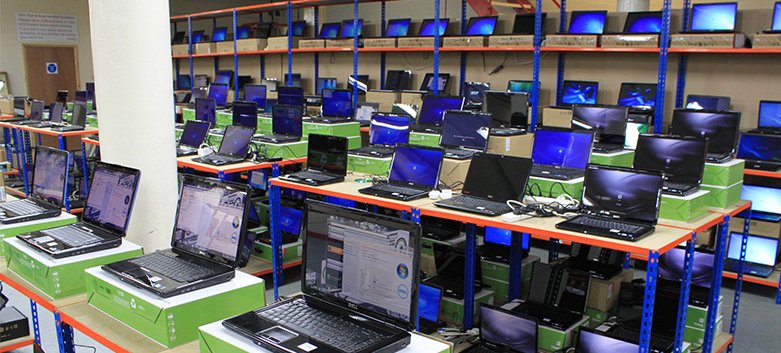 Impact of Laptops on Information Technology:
Information Technology keeps on improving itself day by day and now is becoming more and more popular among the people in every perspective of our lives. Modern devices like laptops, computers, and smartphones are becoming a basic necessity for any human being.
No doubt that the computer is still the very best in different areas, but people are most likely attracted to portable devices such as tablets and laptops. If you look into the market, you will get a general idea about how the laptop industry keeps growing and improving itself due to the increase in demand for laptops as compared to the computer.
Now everyone knows that people need to stay aware of different things and they always strive to get new relevant information whenever they want to. The laptops are best suited to accomplish user's requirements according to their needs. Here are some of the benefits and drawbacks of laptops that you should know.
 Things To Consider Before You Purchase New Laptop:
Although there are many advantages of the laptop, we are going to tell you some that you probably don't know and will help you in buying one.
1. Flexibility:
The accessibility of a laptop is the best thing about it. You can bring it anywhere at any time and can perform your computer-related task without any hassle. As compared to a stationary computer, it is way lighter, and its compact size with its built-in battery gives it a plus point over the stationary computer. These things allow it to move it wherever you want and take it wherever you want.
2. Complete Product:
The laptop itself is an overall finished product. It includes a keyboard, mouse (touchpad), USB hub ports, speakers, a built-in microphone, and a built-in battery installed in it. Some of the laptops also have the option of a built-in camera on both sides for video calling and pictures.
3. Access to the Internet:
Internet access is one of the main advantages of buying a laptop because it can connect to the internet through a wireless technology called Wi-Fi. This feature is also available on computers, but you have to buy a modem card and can only connect to the network available in the home.
Internet Service:
While accessing the internet is one thing, but having decent internet services is also essential. Charter Communications provides fast internet speed for its users so they can connect their computers and laptops. It offers no data caps facility which allows users to enjoy unlimited usage of the internet without worrying about the data limit.
It is twenty times faster than the standard DSL connection and provides fair enough speed to connect all of your in-home devices. Users can play high-quality HD resolution videos of 1080p and 4K videos without any buffering difficulties. Gamers who like to play online multiplayer games with their friends can play at 50-60 pings without any shutter which is decent enough.
Charter is ranked best for its internet services because it offers its service in Charter Spectrum internet bundles which allow users to buy the exact package suited for their needs. If you are looking to get more information about charter internet and want to avail of these exceptional services you can get it through My Cable Internet.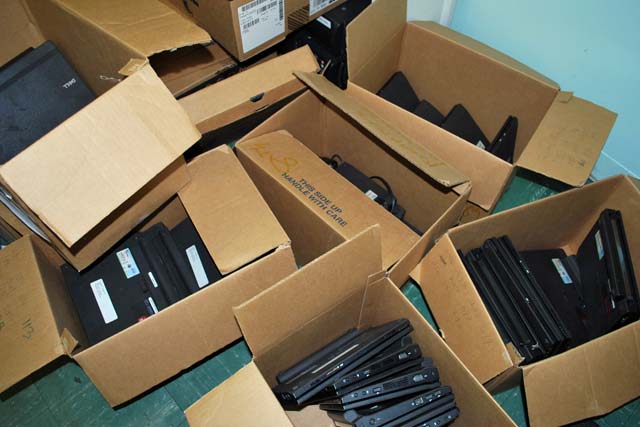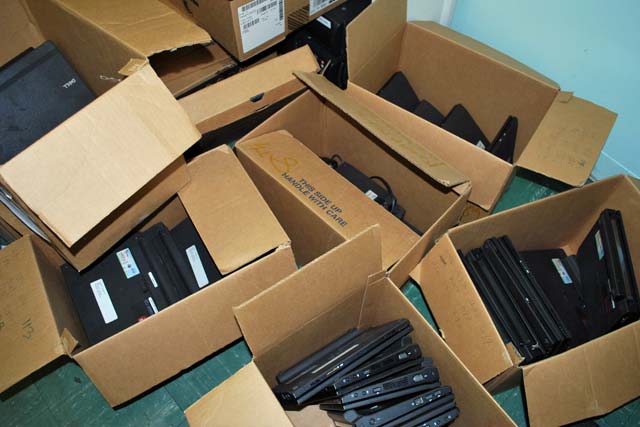 Both Images (Source)
Drawbacks of Laptops:
While there are many benefits of the laptop, but there are some disadvantages also which people should know before buying the laptops.
1. Sensitivity:
Laptops have become more and more critical for people, especially in the Information Technology industry. But still, there are things on which people have to think about while buying a laptop.
Laptops are much more sensitive as compare to computers, and you can hear a lot about these scenarios of the laptop dropping, sit on it or fall in the rain. These things are common, and it is essential to take care of a laptop a lot more than you do for your computer.
2. Volatile Nature of Battery:
Now as much as the battery is beneficial for the laptop because you don't always need the power to start it up as a computer, but battery also has life cycles that shorten the time duration of its charging as time passed.
Most people have a habit of keep on charging their laptops which not good for the battery. Always remove the socket, once the battery is charged. One more thing is that if the battery is damaged a little bit from anywhere, then it's a total loss and you have to buy a new one.