How to Install and Use IPTV Smarters
IPTV smarters is one of the best IPTV app available in the market. Moreover, it is easy to set up and use which makes it user-friendly. IPTV smarters is all in one media player for your Android or IOS phone tablet and Android TV. You have probably come across this app. This is because most of the IPTV service providers use this app with their branding. Therefore, this app is already popular and you might want to give it try.
Setting up IPTV smarters is not a big deal. All you need is and device and internet connection and leave the rest to this tutorial. This tutorial is the ultimate guide to install IPTV smarters in your Android or IOS device and Android TV Box.
Installing IPTV smarters In Android and IOS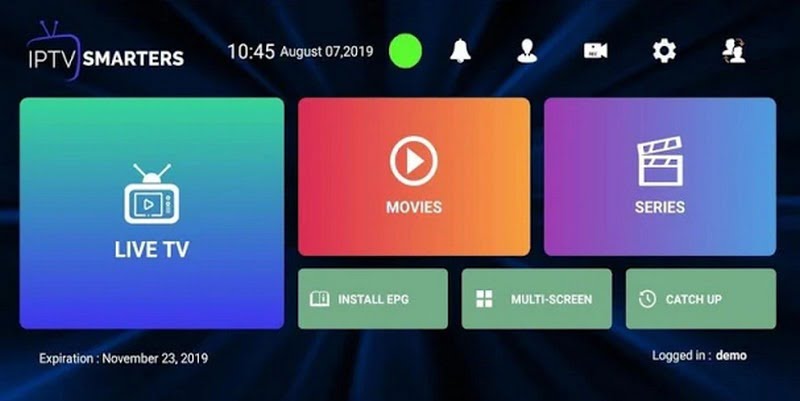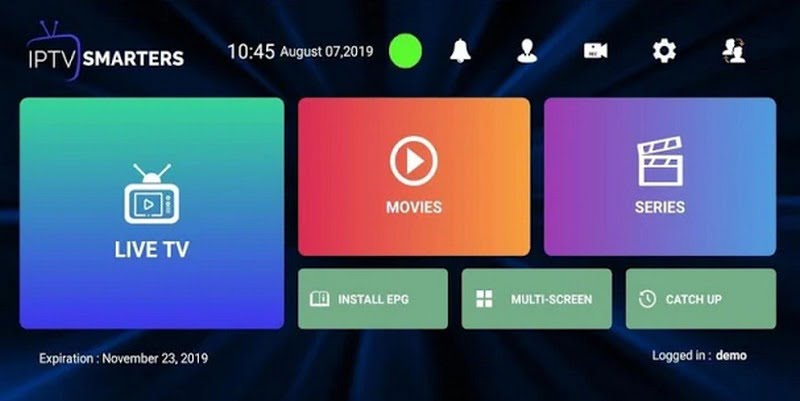 The processes of installing and setting up IPTV smarters in Android and IOS are the same. Just follow the tutorial below and you will be good to go.
First, Download and install IPTV smarter in your android or IOS device

Download for Android:
https://play.google.com/store/apps/details?id=com.nst.iptvsmarterstvbox
https://apps.apple.com/in/app/iptv-smarters-iptv-player/id1473410059
Go to the above links and install IPTV smarters according to your device.
Installing IPTV smarters in Android TV Box
Installing IPTV smarters in Android TV Box is similar to Android. However, there is a catch. If your Android TV Box Doesn't come with Google play store then you might have to think out of the box. This tutorial will help you to install IPTV smarter on your Android TV Box.
First, if you have the Google Play Store in your Android TV Box. All you need is to go to the play store and install it.
Secondly, If you do not have the Google Play store. In this case, you will need to install IPTV Smarters from external sources. To do that you will need to turn on the option to install apps from external sources. Just follow the guide below.
Now go to settings. It will be similar for every android TV box with some changes here and there.

In the settings menu, find the developer option and open it.

Now, turn on the option named "Unknown sources" or something similar like that.
Now you are all set to install IPTV Smarters in your Android TV Box. Keep in mind that you can also use this method in Amazon Firestick.
Now open Browser, search for "IPTV Smarters" apk and download it. You are all set now, go ahead and install it.
How to use IPTV Smarters
Now open the app, a welcome screen will open up.

Click agree if an agreement pops up.

Now you are all set to use IPTV smarter. From here, you will need to add a new user.

Click on add user and the Login screen will open up.

Here you will see two options "load your playlist" and "login with Xtream code API".

Now it is up to your IPTV service provider. If your IPTV service provider gave you Xtream code than login using it.

If you do not have Xtream code then you can use the M3U playlist. It is different to use M3U then Xtream code. M3U requires Username and password. M3U playlist usually has a username and password within the link.
For example:
http://vvn.neoredi.com/iptv/ch350?"code=135114454296143"&"key=42559"
Here "code" is a username and "key" is password.

Put these in the login screen and done.

You are now all set to watch your favorite channels on the go.
Wrapping Up!
IPTV smarter is a good app to watch your IPTV playlist. It is not that hard to set-up and us. However, if ever find yourself in trouble than this article has you covered.
You will have two choices Xtream codes APIs or M3U playlist. I will prefer the Xtream code because they are easy to use. On the other hand, the M3U playlist's URLs are long and not easy to type. It is hard to find a username and password within the URLs. Nevertheless, It is all up to you and uses it however you like.