Import Favorites To Edge From Another Computer
There are multiple ways for importing web browser favourites from another computer or from google chrome to an edge. In this article we going to show one of the simplest ways to import favourites, However previously we published an article for restoring favourites from Internet Explorer 11. Better you check it out.
Microsoft Edge is one of the best versions of web browsers currently we've. However, there are some of the drawbacks of using an edge browser such as its interface way too confusing and much more. But it's not a problem anymore.
Moving Favorites From Another Computer 
The Edge browser also comes with bookmark features called Favorites it's the same as chrome favourites or other web browser bookmarks.
In case you've reinstalled windows or restore a backup or if you're switching your computer then you will lose your favourites. But "there is will there is a way". You've to import all your favourites from your PC to another device through a portable device like Flash drive or Pen Drive.
You can easily import all your favourites from one computer to another system therefore, you've to follow these below-given step-by-step guides.
Guides To Import Favorites From Edge To Portable Device
First of all, you've to check all the bookmarked web pages from the edge browser that you want to import to another. If you've missed any web pages then bookmarked it before importing favourites and close the web browser.
Step 1 :
Press "Windows Key + R" to open up "Run" and then enter this given command line to open the "Datastore" folder.
Command Line : 
%LocalAppData%\Packages\Microsoft.MicrosoftEdge_8wekyb3d8bbwe\AC\MicrosoftEdge\User\Default
That's, the folder looks like DataStore.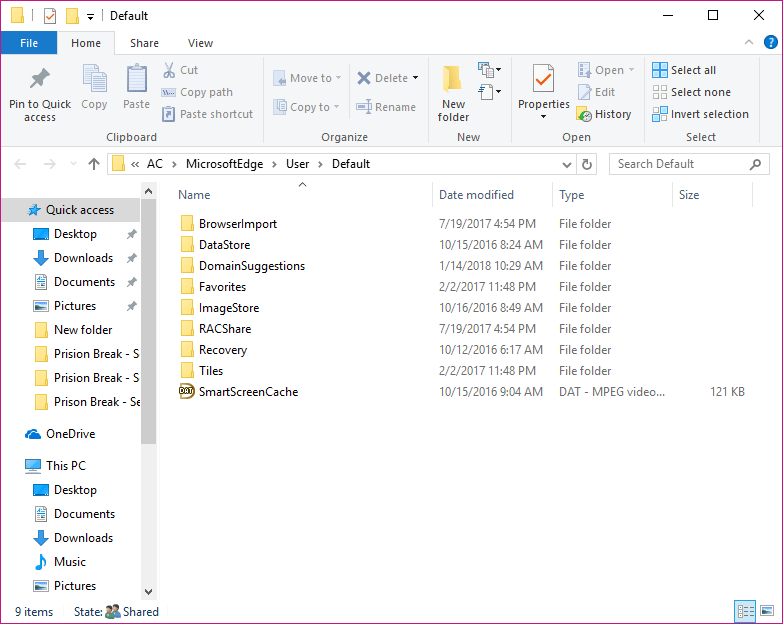 Step 2 :
Click on the Datastore folder > Data> NoUser1> 120712-0049 > Favorites. You can also access it through this command line given below to enter this command line in "Run" and hit Enter button.
Command Line :
Data\nouser1\120712-0049\Favorites
The Favorite's look might look like this.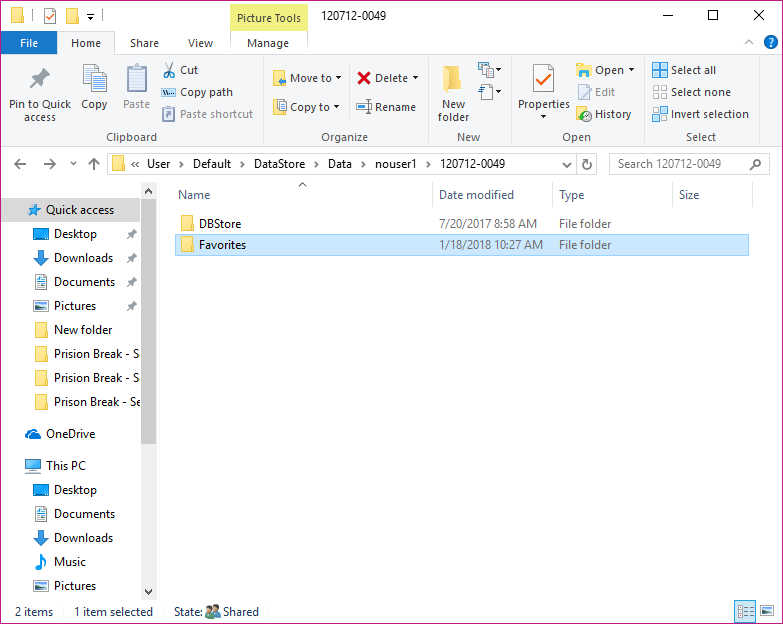 Step 3 :
Now copy this folder to your portable device and then paste it to another computer at the same place. Simple is that.!
I hope this article will be helped you to know how you can easily import favourites from Microsoft Edge Browser to another computer without having a hassle. If you've any queries regarding this article you can post it through the comment box. Subscribe to Us for more tech updates thanks for reading.