Informative website and advertisement service used cookies to track down their unique visitors for various purposes with the help of the web browser the people using to access the website. In a web browser, there is the option to delete cookies to be sure from certain malware websites.
In this article, we go complete the process of clearing cookies from all types of web browsers compatible with Mac. Such as Safari, Google Chrome, Mozilla Firefox, Torch, Opera etc. With the help of this article, you can find out how you can delete cookies from the web browser on mac.
what are cookies on mac and why we clear them?
Typically, cookies are types of digital text files that contain data of the person who visits any website such as name and auto-fills that saved on the web browser storage. Mainly the cookies saved passwords, login credentials, names, preferences and other information.
There are some benefits and disadvantages of saved cookies on mac. Such as the in terms of benefits, if you visit any website such as Facebook then you've don't have to fill login details, again and again, you can easily visit your Facebook Account on a web browser without login page if the Facebook cookies are saved.
Disadvantages of cookies are if any person who uses your computer with an internet connection can easily be accessible to your personal information saved on certain websites. Most importantly, large numbers of cookies on a web browser required large disk space that slows or affects web browser functioning speed.
How To Delete Cookies On Mac | UItimate Tutorial Guide
There are lots of web browsers are available for the Mac operating system as we mention above. But there are some default browsers like Safari and Chrome that mostly used by people to access websites and we going to start with them. If you know there are some best web browsers for mac only which are highly recommended for security purposes from hackers and digital con.
Delete Cookies From Safari On Mac
Follow the below-given step-by-step instructions to clear cookies from the safari web browser on mac.
Step 1: Go to the Preference from Safari Menu or Press(Command +,) keys both at the same time.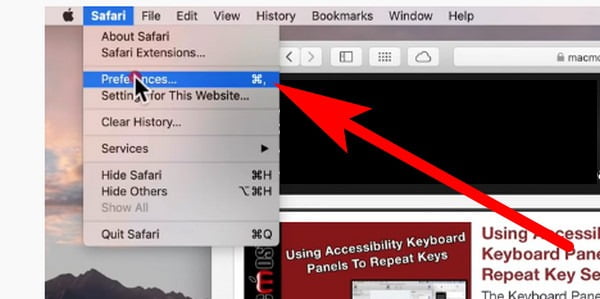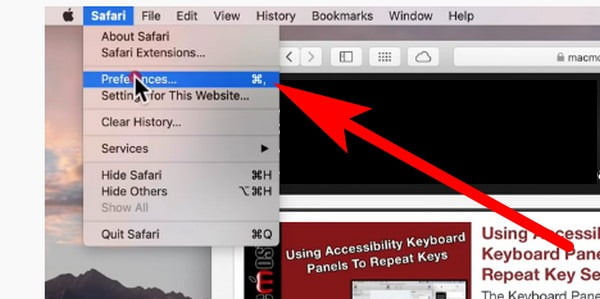 A new Safari Privacy window will be open into the Safari browser. Where you can find caches and cookies saved data of all the websites that you visit frequently.


By doing this you will remove all the website data that has been saved in terms of cookies. If you don't want to remove all the data at once you can also go for the second option remove website data one by one.
Step 4: Confirm the deletion by selecting "Remove Now".
Safari will pop up a tab for the confirmation along with information like if you remove website data you'll log out from all the websites and all the data that has been saved by you will remove for example Facebook username and password.
Select the websites from which you want to remove the saved data and hit the remove button.
By these above steps, you can successfully remove cookies from safari on your mac. And moreover, you can also select particular websites cookies to remove which is great. Because there are some auto-fills data like email addresses and passwords for logins on any website that we already have forgotten will be saved from the removable process.
How To Delete Cookies From Chrome On Mac
Google Chrome also an amazing web browser for Windows and Mac systems. If you're searching for how to delete cookies from chrome on mac? then just look below and you will find your answer.
Step 1: Open the Chrome browser on your Mac and Go to the Menu.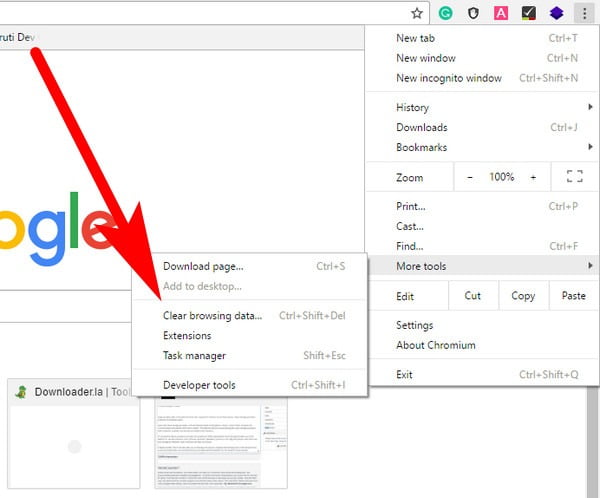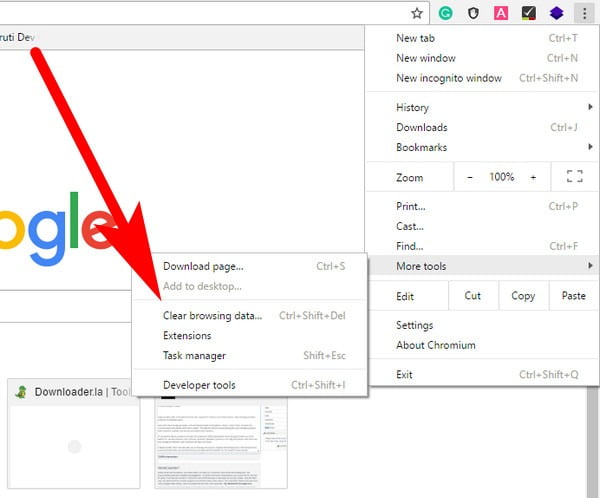 You've to find the History tab and open it and wait for some seconds till the full data will be loaded.
Make sure, before press the clear button you had selected cookies and caches from the given list of website data.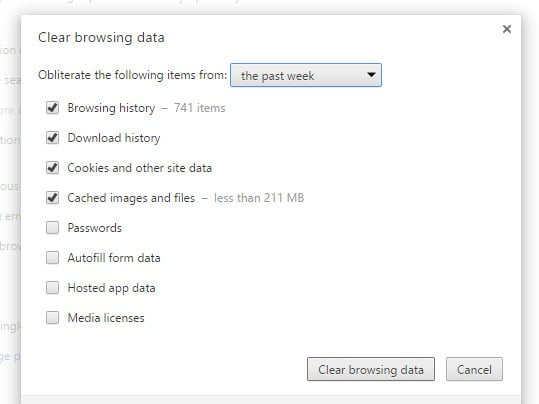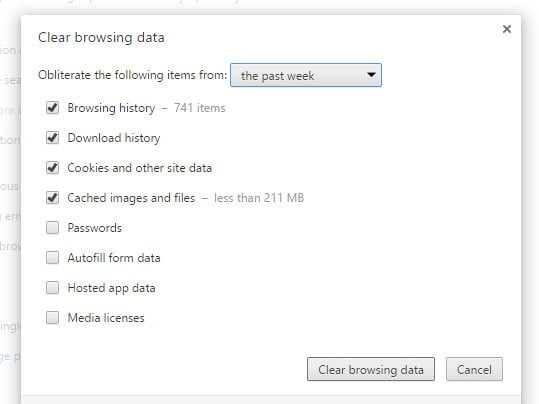 You've to select the time range of website data such as cookies and plugins that you want to remove. After this click on the Clear button.
How To Clear Cookies In Torch Browser On Mac
Step 1: Go to the three lines menu bar and Navigate to the Tools. 
Step 2: From the left side list, select "Clear Browsing Data". 
As shown in the given screenshot, you can easily go to the clear browsing data dialogue box by following it.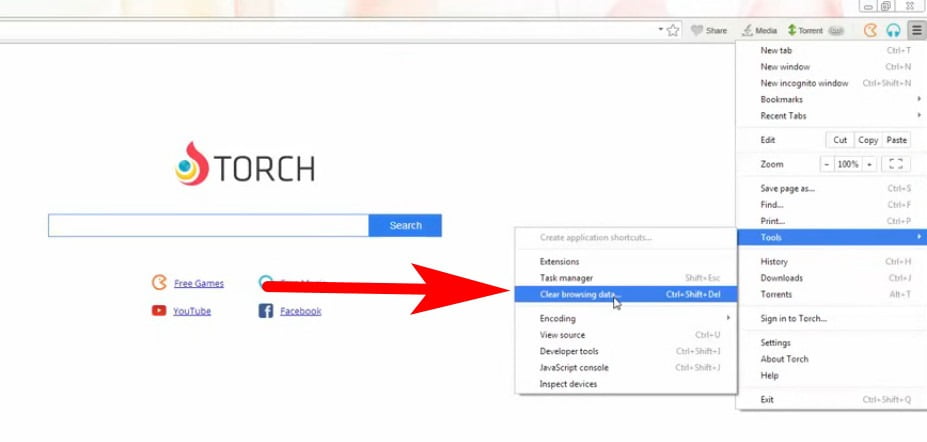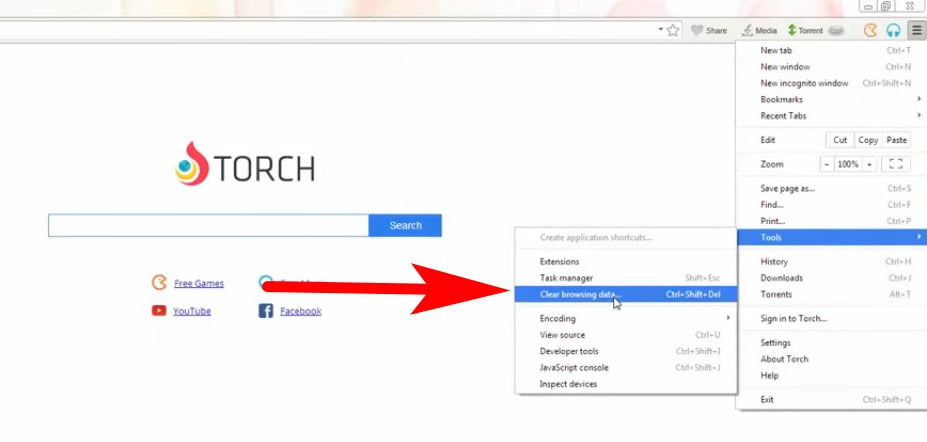 Step 3: Select the Cookies and other data you want to delete.
Choose the type of data that you want to remove such as history, cookies and caches.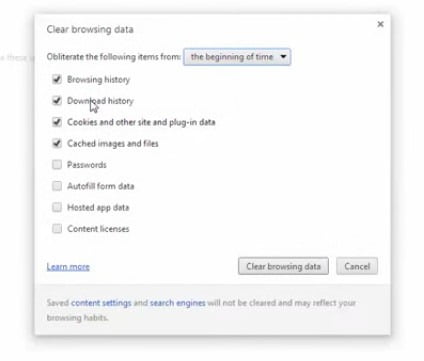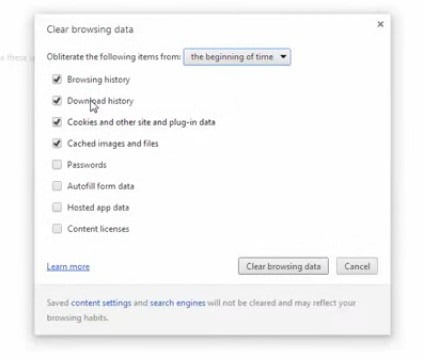 Step 4: Click on the "Clear Browsing Data" button.
How To Clear Cookies In Firefox Browser On Mac
Mozilla Firefox also one of the best web browsers for Mac in 2020. Because of its features that help you to get the best browsing experience without having hassle. However, when you visit lots of websites and doing so you saved a large number of website data as cookies on the firefox browser. So to speed up the firefox browser you've to clear the cookies.
Step 1: Open Firefox Browser on your Mac.
Step 2: From the menu bar open up the History dialogue box.
Go to the three lines menu button given at the top right corner. And from the list select the History option. That will open up a new history tab on the new tab.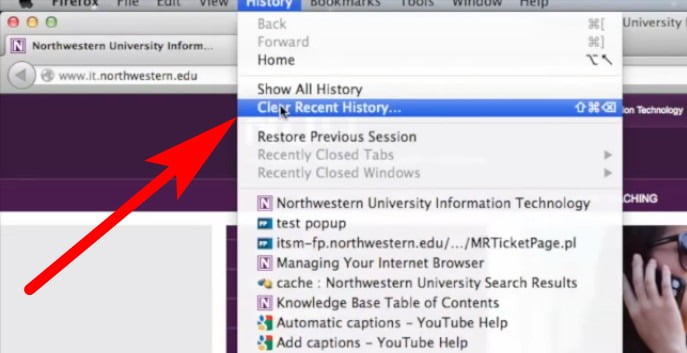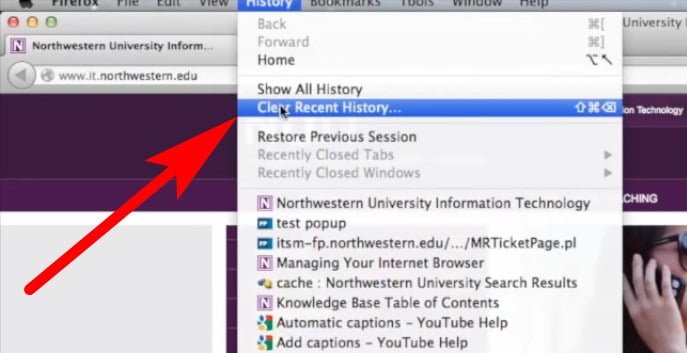 Step 3: Select the type of website data you want to delete. 
Now you've to choose which type of data you've to delete such as Cookies, History, Caches etc. After this move to the next step.
Step 4: Click on the Delete button. 
How To Clear Cookies In Vivaldi on Mac
Just like some other web browser Vivaldi browser also saved information in the form of cookie files on a web browser. For privacy reasons, you should the cookies from the Vivaldi browser to prevent yourself from the digital con.
Step 1: Open the Vivaldi web browser on your Mac device.
Step 2: Go to the Tools menu from the navigation bar and select "Clear Private Data".
From the navigation bar, you will have to select the third option "Tools" and from the list select Clear Private Data it will open up a new tab for advanced actions.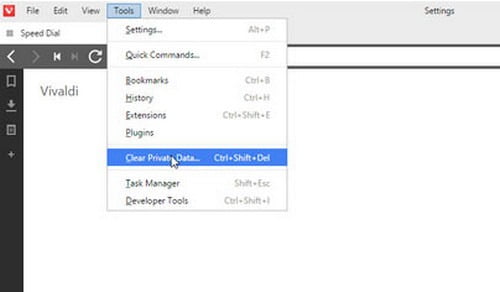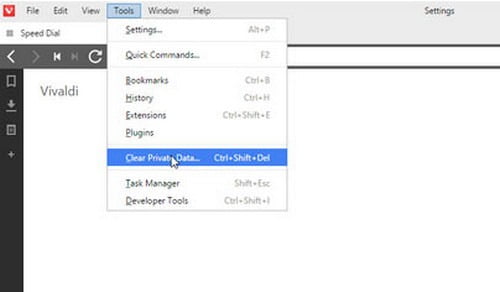 Step 3: Now the select range of saved data you want to delete.
In Clear Browsing Data dialogue box you've to select the time range of data you want to delete for example "the beginning of the time ". Now select data types such as Cookies, History, Passwords, Caches etc.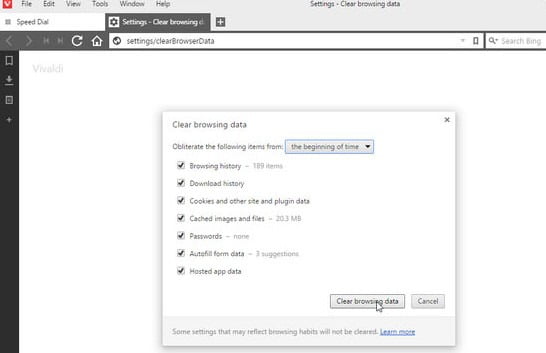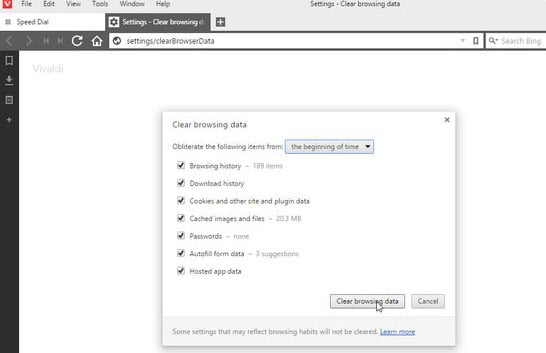 Step 4: Click on the Clear browsing data button. 
By the above steps, you can remove cookies from the Vivaldi browser. In addition, you can use Vivaldi Browser Private Window to browse the web. To avoid saving website data anymore.
Wrapping Up
Hopefully, you find this article helpful to clear cookies on mac on a different web browser. If you've any questions feel free to ask us through the comment box.
Related Articles: