To change the page margin size of a google docs document. First of all, you gotta create a new google document to know the complete process of changing margins.
Change Margins In Google Docs
Go to the Google Docs and follows,
Step 1:
Now you gotta start off by creating a new document so, click on 'New', and then select google docs from the list.
Step 2:
A new blank page will open up. Now add some text or content onto it. The more easy way will be taking an already written thing and using it. So just copy some text, come to a blank page, right-click on it and click on paste or you may write some if you want. Its completely upon you.
Step 3:
When you do it, you will see that between your text and your page border there is a gap on both sides from left to right.
Step 3:
Now depending on you, you may want the gap to be larger or smaller. Now assuming it to be an environment-friendly document, let's say you have to lessen up space so as to save paper. It may be that at times you are following a certain principle or pattern you may want the font to be even larger but the process in both the cases goes simultaneous.
Step 4:
Now to do this, click on 'File' on the top left upper corner, a drop-down will appear and then click on Page Setup.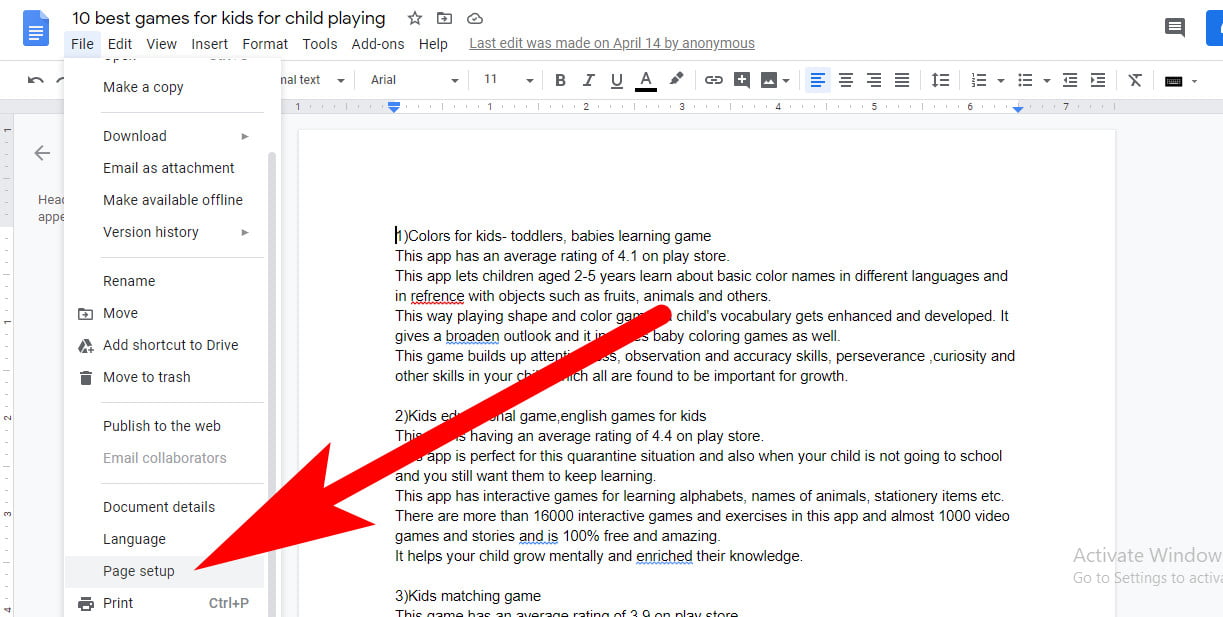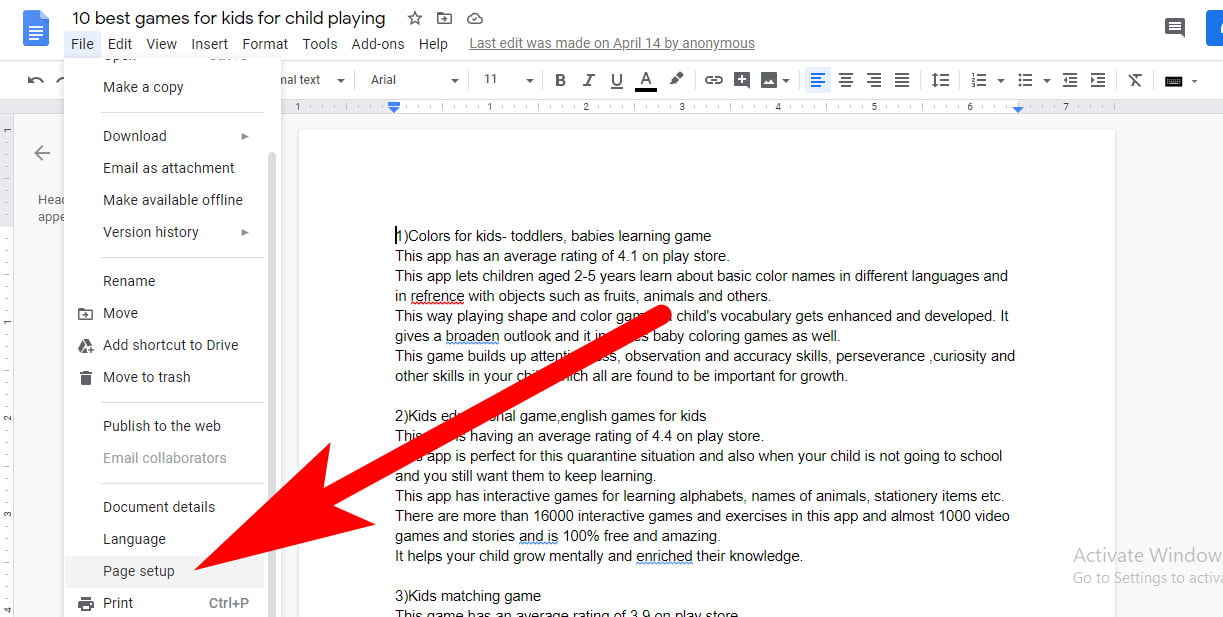 Step 5:
After you click on it, a dialogue box will appear which gives you details about the page and you can make changes on the same. The paper size you will see will be set by default in the letter size i.e. 8.5/11 inches and by tapping on it you can choose any size that you want.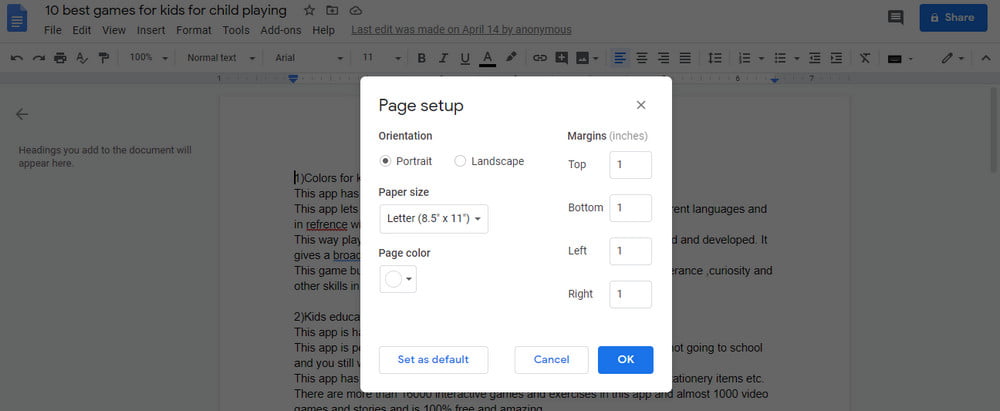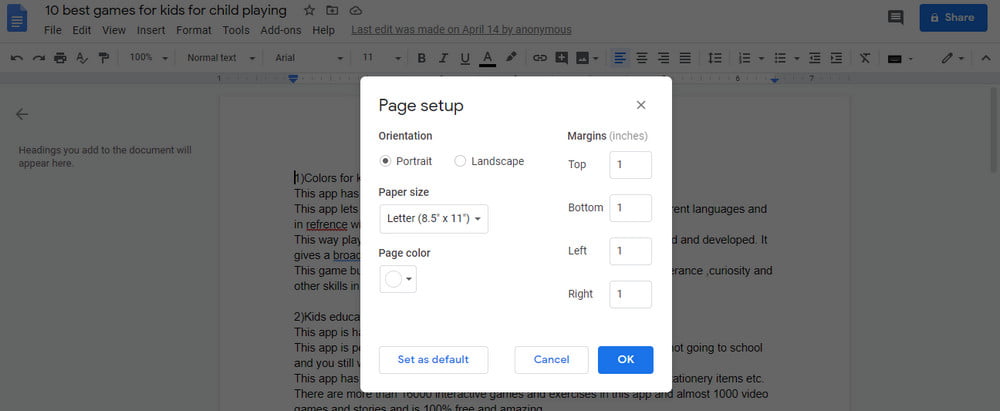 Step 6:
Now in case you don't want any of the given sizes in there, you can go up to the right side of the box and set up the top, bottom, left, and right margins according to you by typing in the details. The smaller number you type, the smaller will he gaps on the side and the larger you type, the larger will be the gaps.
Step 7:
So you can make changes either by the paper size or by customizing the margins.
If you want to keep the settings the same for every document you create, you just gotta check the 'Set as default' option or else just leave it as it is. After making up all the changes, click on ok and you will see the page just like you set it up.