12 Must Have Multimedia Softwares For Beginners
Photo and videos are a way of capturing our emotions, moments and happenings. Emotions that we can't express in words, Moments we can't contain in dairies, and Happenings we love sharing with people. Photos and Videos also prove to be a great way of communicating. But sometimes we get an urge to make our Gallery a little more attractive and eye-catching.
Whether you just want to add some little additions to it, get something highlighted, crop it, change the emotions behind it, or maybe you want to hone your skills for your own practical and business-related projects, you need a tool to finish the job. But the question is, how can I get the most reliable Photo and Video editing software according to my preferences.
Free Multimedia Photo And Video Editors
Let's be real, many of us don't want to spend our self-hard-earned bucks on tools of minimal use if you can get it for free. So, if you want to get some Photo and Video Editing Software for free with tool preferences from intermediate to those compared to software as expensive as Adobe Photoshop for free, you are absolutely at the right spot. We will be reading about some software you probably might have heard of and some real gems you would love to have working on your operating system.
Photo Editing Softwares List


The first software we have on this list is GIMP. It is probably the most popular free editing software. You can use its explorer the tool that can help you out in your professional tasks, this one is for you. It has an interface similar to that of Adobe Photoshop. The best thing about GIMP is it has separate individual toolbar, brushes and layers panes which do not let you lose the tool you were using before.  In addition to this, you can create images in formats namely TIFF, PSD, PNG, JPEG  and GIF.
 Pros and Cons –
+ Interface similar to Adobe Photoshop.
+ Add-ons to increase software's functionality.
+ Common photo formats available.
-Lacks layer grouping and some common elements of photoshop.
-Little Buggy.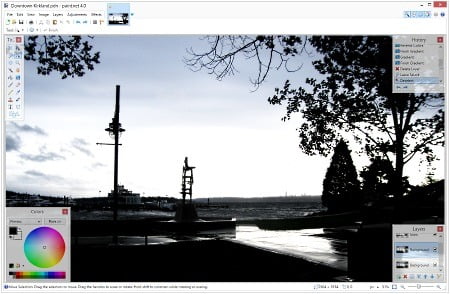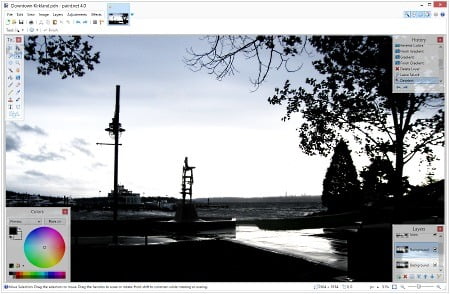 This one on our list is for those who have done little photo editing before and now want to improve their overall skills. This is because Paint.NET has a really clean and user-friendly interface with lots of plug-ins to increase the functionality of the software in the long run.
It also does have the ability to move panes as that in GIMP. The image file formats supported are BMP, JPEG, TGA and DDS. Paint.NET is supported by Windows Operating System only, and best suits on Windows 10, 8 and 7.
Pros and Cons –
+Great number of plug-ins available
+User-friendly interface
+Good choice for intermediate users
-Lacks some common features such as Burn and Dodge.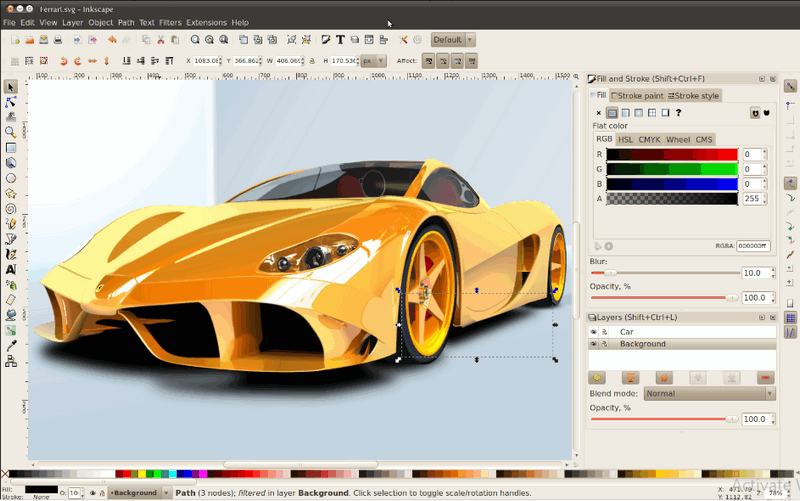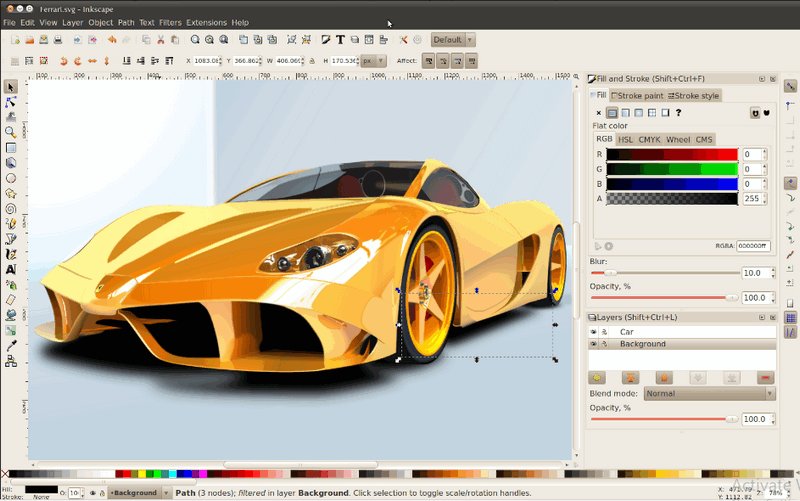 Inkscape packs a really large number of tools, so much that you won't be even using some of them for a period of time, but that makes it a little more cluttered.
It might take you a while to learn and settle down with the interface because of the vast variety of tools available, but once you do, you won't feel ever neglected in your editing profession. In this vector graphics editor, you will feel more like an illustrator than a photo manipulator. Inkscape supports a ton of image file formats while either opening or saving. Inkscape is supported by Windows, Mac and Linux Operating System, where Windows users can download a portable version that can be used straight from Flash Drive.
Pros and Cons –
+Cross-Platform compatibility.
+Detailed drawing and line-specific editing.
+Large Community Support.
-Rendering takes a while.
-PMS or CMYK colour support unavailable.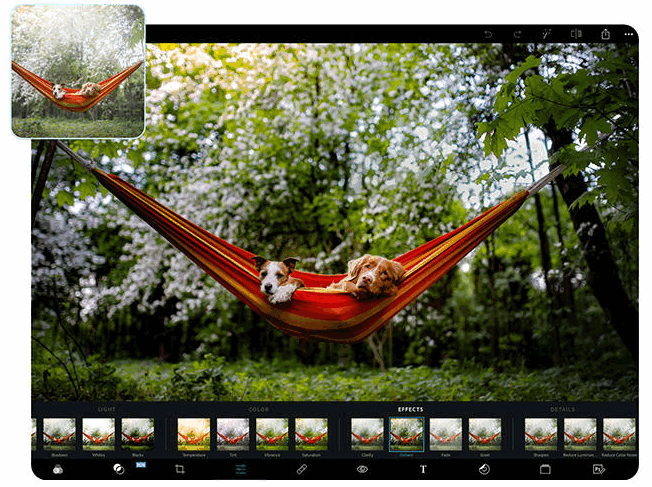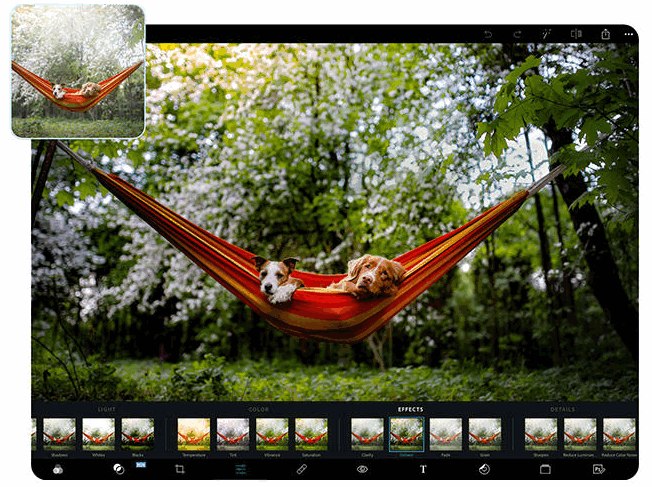 4. Adobe Photoshop Express
This proves to be an alternative for Adobe Photoshop if you don't want to pay for the full version of this software. Though this causes it to lack some features of Adobe Photoshop, still it takes to be a good functional photoshop editor. Some of the most elegant features it packs up are getting your Photo either from a folder or directly from the webcam, red-eye remover, image corrections, crop tools, filters all at a single click on the left side.
This program gives you full control over the intensity of your photo. Windows 10, 8.1, Android and iOS support Adobe Photoshop Express.
 Pros and Cons –
+User-Friendly Interface
+Control intensity of tool effects
-Flash-based web access only.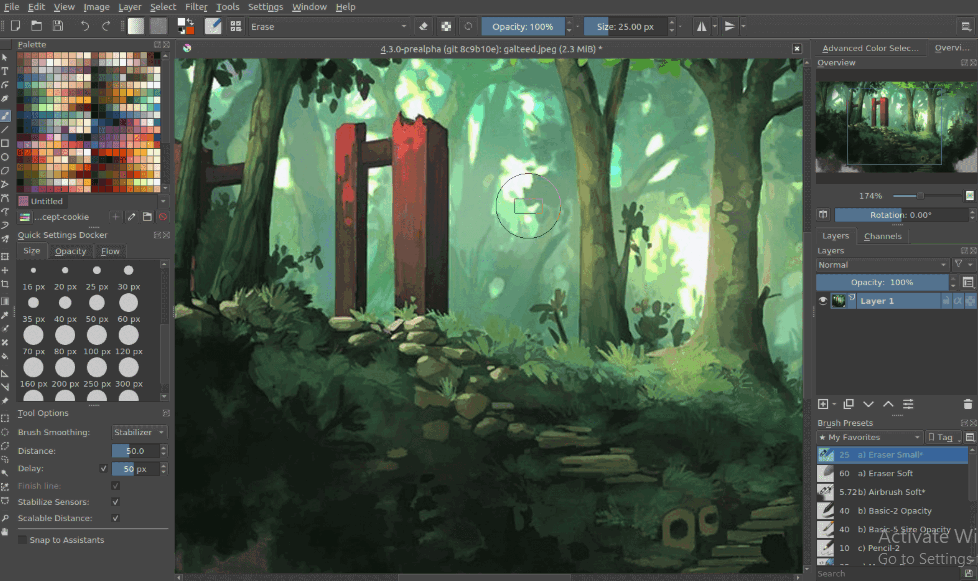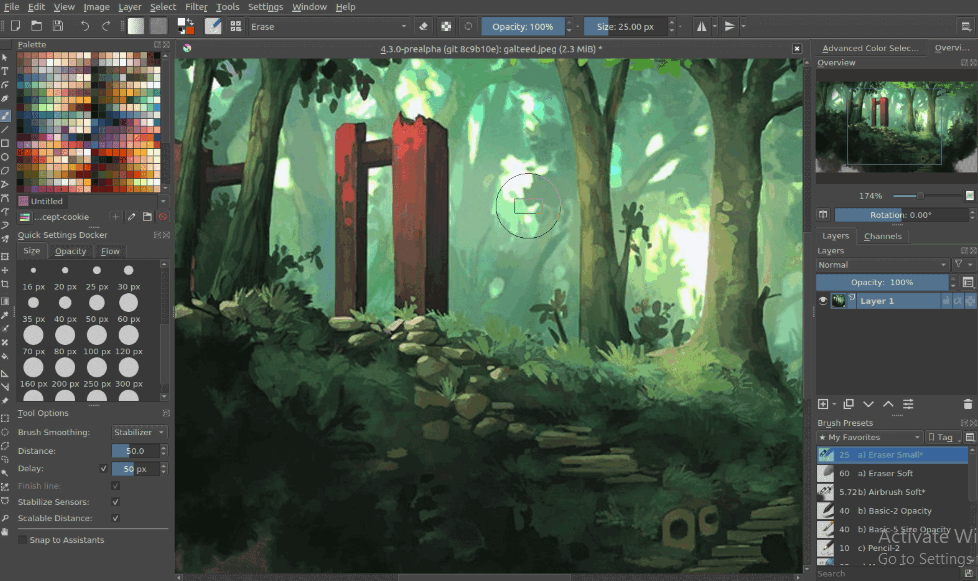 This advanced image editor is certainly easy to use. Similar to a few other programs, Krita too has a floating toolbox off to the of the program where you can also work with layers.
Something I liked the most is, that when you press the Tab key, the cans get maximized to the full screen so that you have a huge space to work on without any distractions. There are plenty of other features available such as brushes, blending modes, masking tools, drawing aids and symmetry tools. Krita is supported on Windows(7and newer), Mac(10.12 and newer) and Linux.
Pros and Cons –
+Quick access to full-screen mode.
+Lots of well-designed tools.
-Cluttered interface.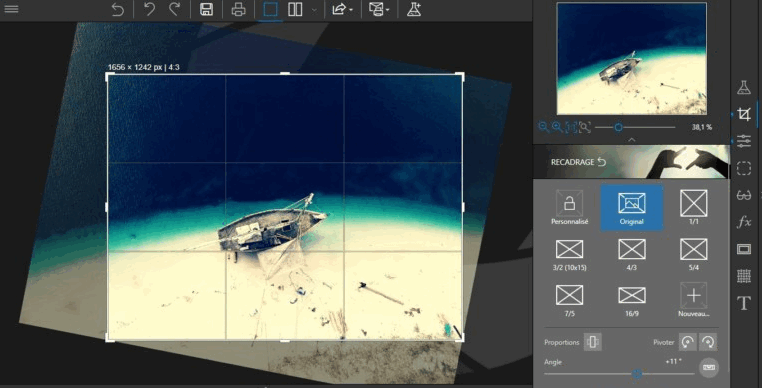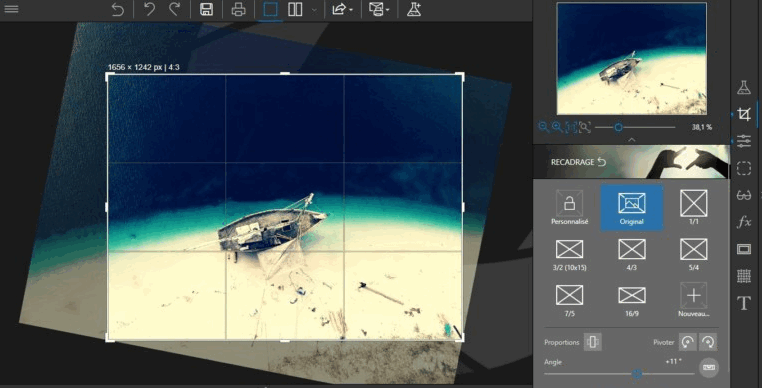 This free photo editor from InPixo is designed for simplicity, but it doesn't mean it's void of helpful features. The program itself is easy to understand and navigate, and you can do everything in it. If you like how you have edited something and want to apply those same edits to another photo, it's as easy as making a custom preset.
If you get stuck at some point and need help you can get help from their online tutorials. Lots of image file types can be opened in this program, and if saving to your computer, you can pick from JPG, PNG, TIFF, JXR and WDP. InPixo Photo Editor runs on Windows computers, iPhone and iPad.
Pros and Cons –
+Broad format compatibility.
+User-friendly interface.
-Windows only.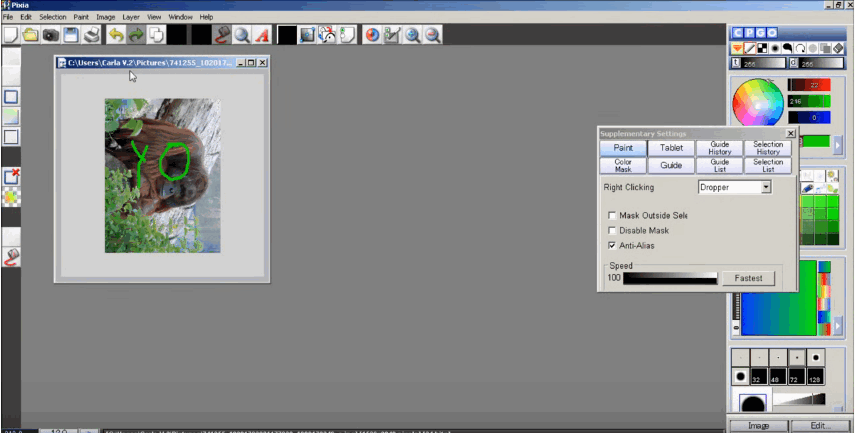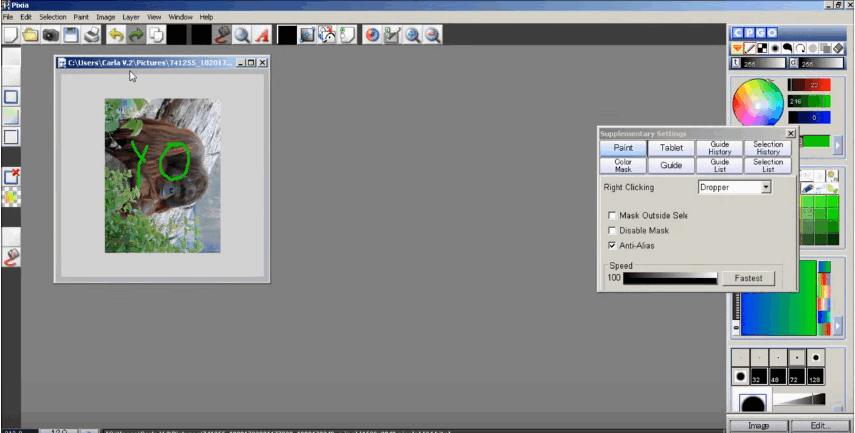 Pixia has an outdated and unappealing interface, but the functions and tools are desirable for a free photo editor. Layers and Layer Masks are supported, as well as creating shapes, selecting objects and common photo editing tasks like changing the colour adjustment and tone balance, colour filling and selecting from different paintbrushes.
All the standard image file formats can be opened with Pixia including those with Photoshop's PSD extension. Pixia is available on Windows computers only.
Pros and Cons –
+Compatible with common file formats
+Open files directly from clipboards, cameras and scanner
+Rich enough in features to satisfy advanced artists
-Interface is outdated.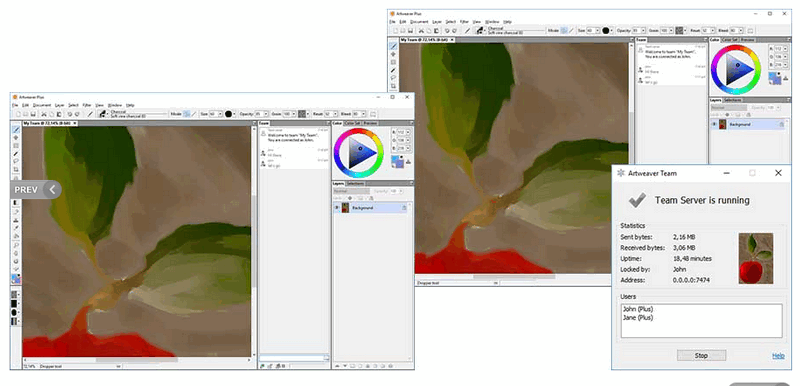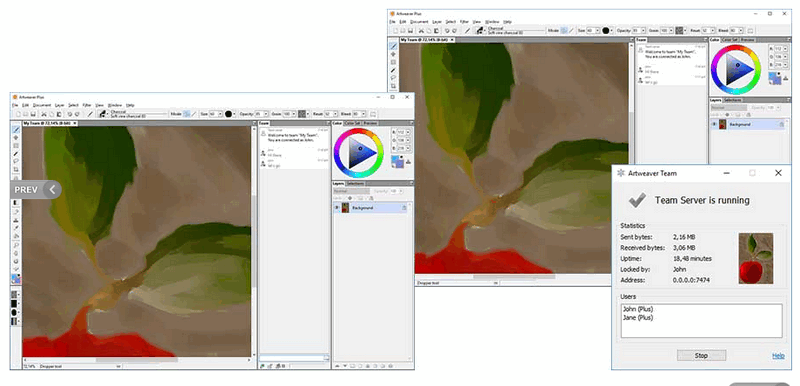 Artweaver manages to include tons of useful image editing tools in a user-friendly interface. It has a tabbed interface to avoid clutter, supports using pen tablets and works with some of the most popular image file formats, such as JPEG and PSD.
Standard editing tools like a crop, text, paint bucket among other tools are included, but Artweaver also lets you save and replay events, work with layer, customize the layout of the pallettes and many more. You can download Artweaver on Windows 10, 8 and 7.
Pros and Cons –
+Full featured and easy to use
+Supports layers
+Good variety of brushes and effects
-Windows only
-Photoshop plug-ins and screen playback work with premium version only
Best Video Editing Software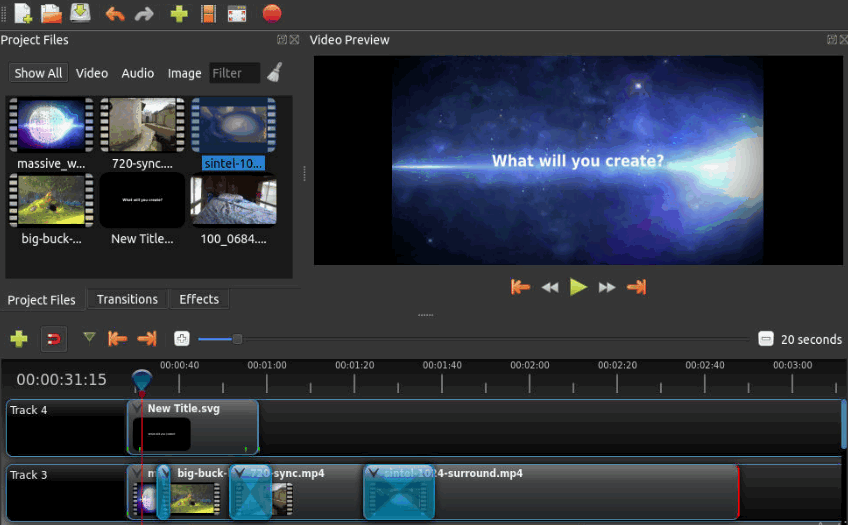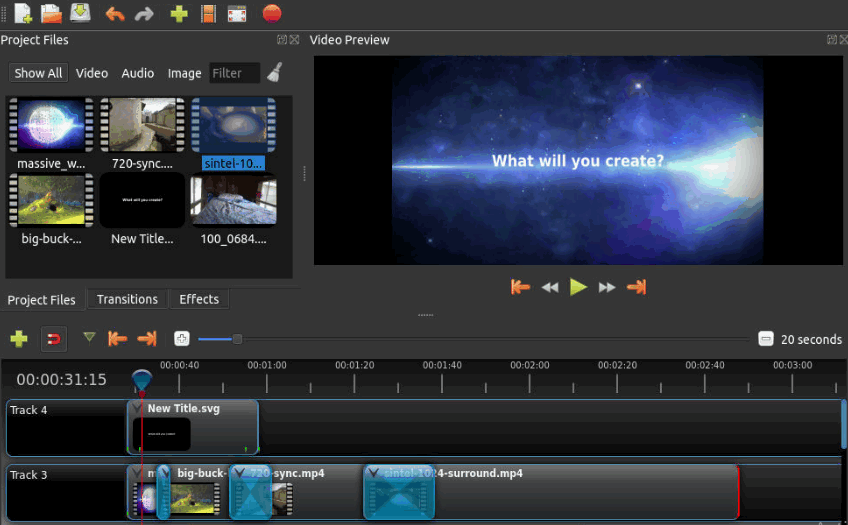 Editing videos with OpenShot is extraordinary when you see everything you can do with it. You can download it free for Windows, Mac, and Linux systems.
The supported features in this free editor include desktop integration for drag-and-drop, image and audio support, curve-based keyframe animations, unlimited tracks and layers, and 3D animated titles and effects.
OpenShot is also good for clip resizing, scaling, trimming, snapping, and rotation, plus motion picture credit scrolling, frame-stepping, time-mapping, audio mixing, and real-time previews.
The fact that you get all of this for free is reason enough to download it yourself and try it out before you purchase a video editor.
Pros and Cons –
+User Friendly Interface
+It's open source.
+Great user forum.
-Occasional lag.
-The application has multiple layers of setup.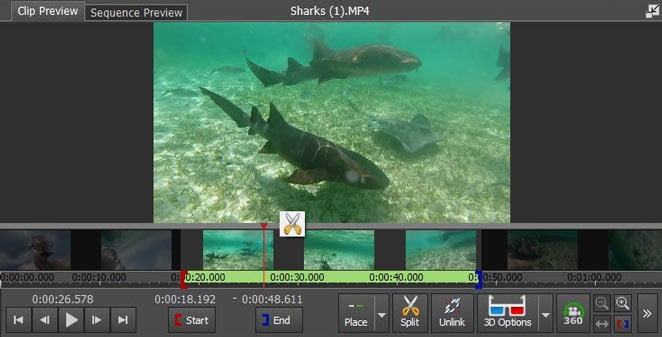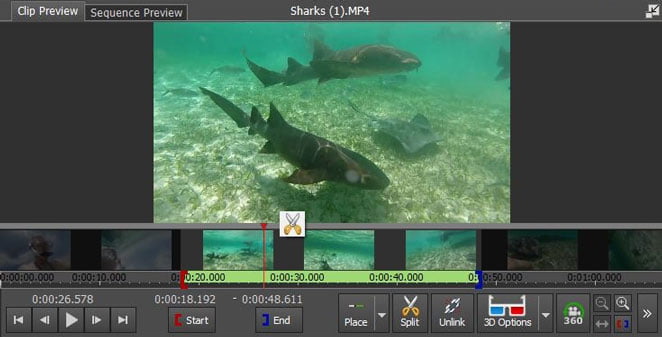 8. VideoPad (Windows and Mac)
Another video editing software program for both Windows and Mac is VideoPad, from NCH Software. It's free for non-commercial use.
It supports drag-and-drop, effects, transitions, 3D video editing, text and caption overlay, video stabilization, easy narration, free built-in sound effects, and colour control.
VideoPad can also change the video speed, reverse the video, burn DVDs, import music, and export movies to YouTube and other similar sites in a variety of resolutions including 2K and 4K.
Pros and Cons –
+Supports a wide range of videos and formats.
-Lacks advanced features.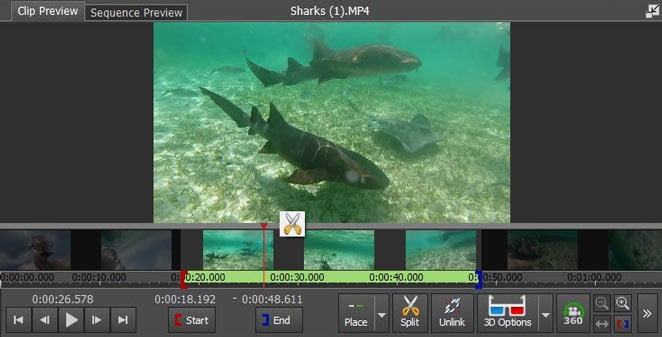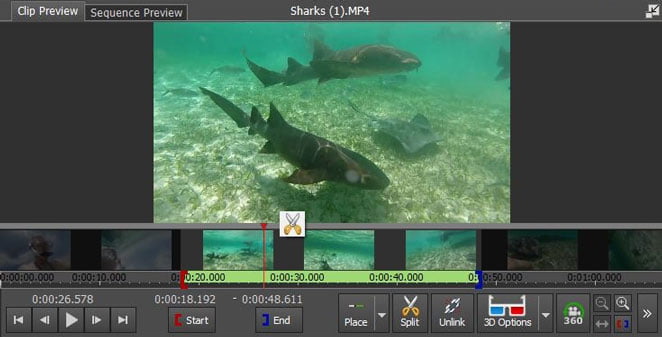 9. Freemake Video Converter (Windows)
Freemake Video Converter is a free video converter with simple and easy-to-use editing features that set it apart from some of the more complex and confusing editors.
Being able to do light editing to your videos with the same tool you use to convert the file to a variety of other formats, or even burn the files directly to a disc, is convenient.
Some of the video editing features of this program include adding subtitles, clipping out sections you don't want in the video, removing or adding audio, and merging or joining videos.
Pro and Cons –
+Supports many input formats.
+Burn files directly to a disc.
+Easy-to-use editing feature.
-May require a purchase for a few features.
-It works a bit slow.
-A limited number of output formats.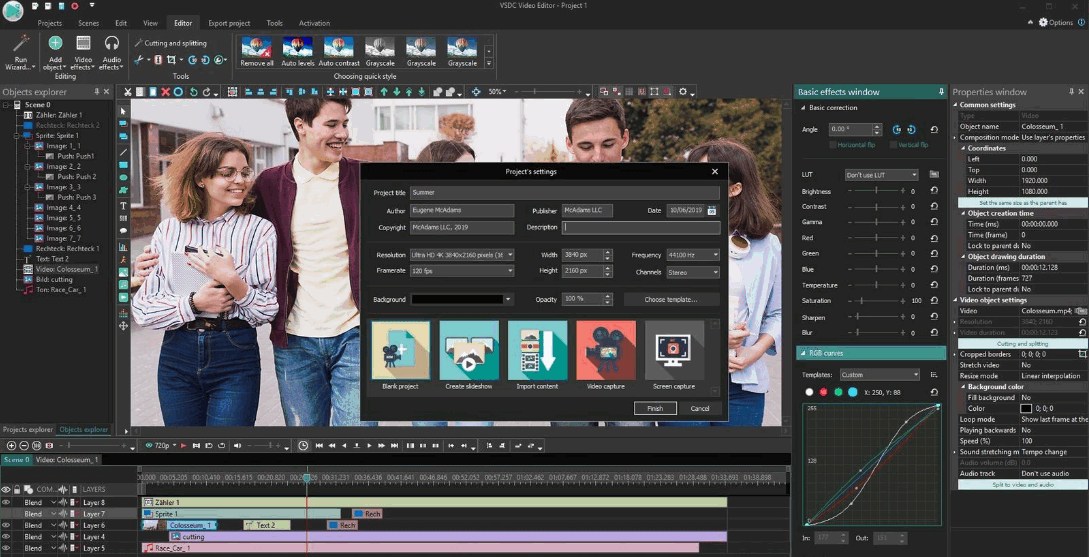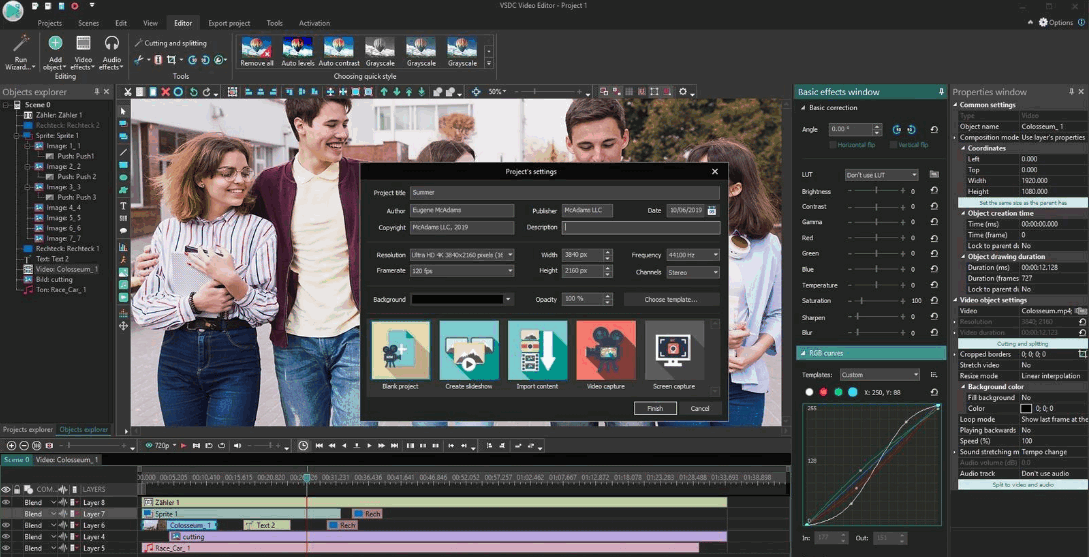 VSDC is a full-featured free video editing tool that you can install on Windows. A fair warning though: This program might be a little hard to use for beginners because of the sheer number of features and menus.
However, if you poke around for a while and play with your videos within the editor, you'll find that it's not quite as daunting as it seemed when you first opened it.
There's even a wizard you can run to make things easier. Use it to do add lines, text, and shapes, as well as charts, animations, images, audio, and subtitles. Plus, as any good video editor should, VSDC can export videos to a variety of file formats.
The VSDC Video Editor setup lets you easily install the company's video capture program and screen recorder. These are optional, but they may come in handy in certain projects.
Pros and Cons –
+Features you won't find elsewhere
+Exports to a variety of file formats
+Includes optional screen recorder
-Not so user-friendly
-Some video lag with the free version.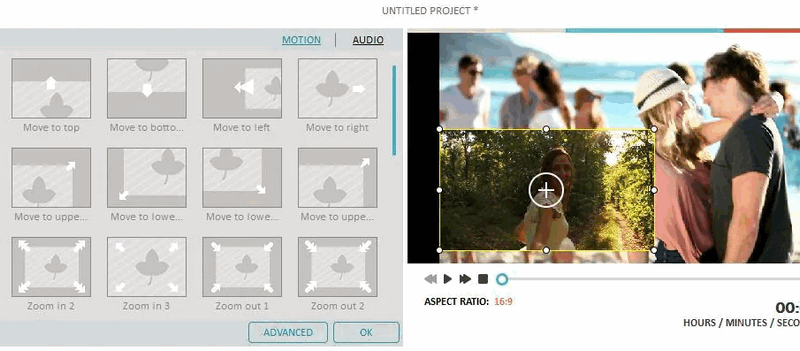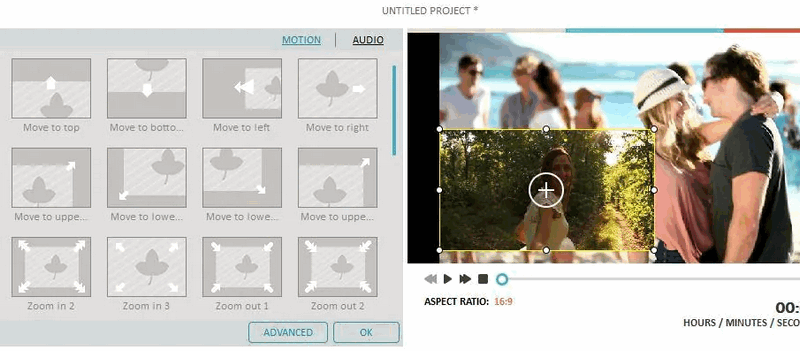 11. IMovie (Mac)
iMovie is free for macOS users. It offers many options for editing video and audio plus adding photos, music, and narration to your videos.
One of the best features of iMovie is its ability to make 4K-resolution movies. You can even start doing so from your iPhone or iPad and then finish on your Mac. That's pretty cool!
Pros and Cons –
+Easy to use interface
+Plenty of tools to improve video and audio quality
+Supports 4K
-Limited Features available
-Output controls not robust.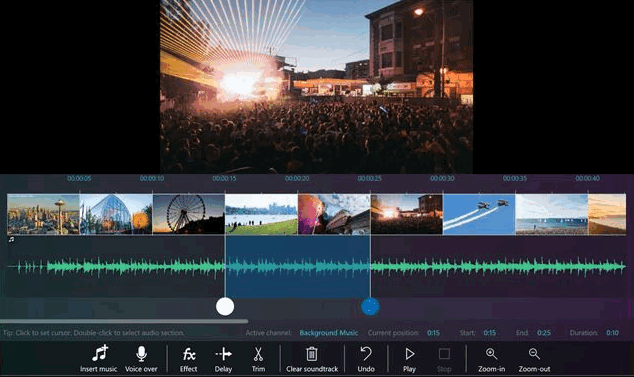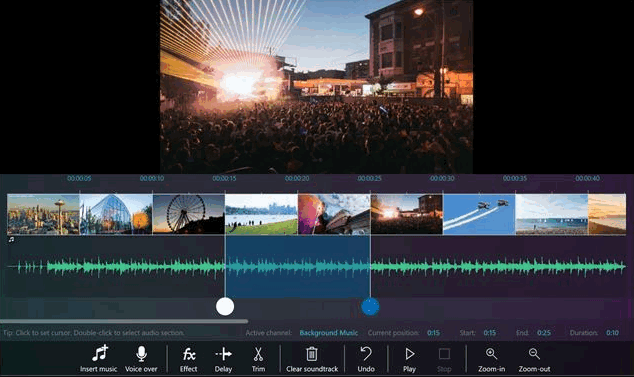 12. Movie Maker (Windows)
Movie Maker was Windows' pre-installed free video editing software. While it is no longer pre-installed, you can still download this application from some third parties and use it to create and share high-quality movies.
It's included in this list because it's already on lots of Windows computers, which means you might not even need to download anything in order to start using it.
Pros and Cons –
+User friendly with a classic Microsoft feel
+Great for beginners
Wrapping Up
Hope this article helped you and saved you a lot of time searching.
Have a nice day?.