8 Ultimate Inventory Software To Use
This is the software system for tracking inventory levels, orders, sales and deliveries. It can also be used in the manufacturing industry to create a work order bill of materials and other production-related.
Different Types of Inventory Software
Zoho Inventory
Financial Force ERP
Quick Books Enterprise
Trade Gecko
Bright Peal
Stitch Labs
Skubana
Sellercloud
Best Inventory Software In 2021 To Grow Business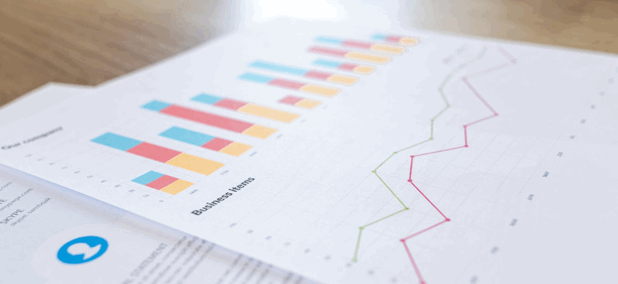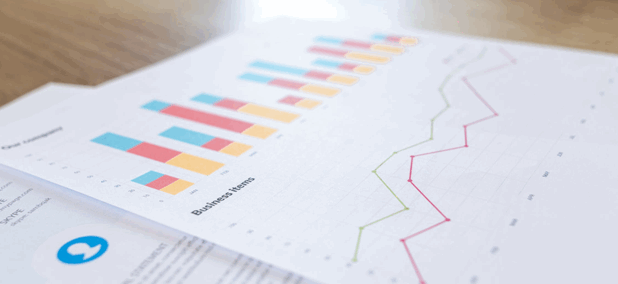 1. ZOHO INVENTORY
When it comes to Zoho's business productivity apps, Zoho inventory leads the pack with great pride. The inventory and order management are automated easily with the help of this app. Apart from this; it is highly efficient when it comes to tracking deliveries. The best thing about this app is that it comes integrated with leading shipping solutions and multiple cloud retailers. Billing and invoicing, multiple sales channels full order fulfillment, and more are easily managed through it.
2. FINANCIALFORCE ERP
Mid-market enterprise's needs are met exclusively and with great conviction with this software. It offers a unified ERP app that helps in reducing the boundaries present between business units. From partners to products, customers and employees, everything is merged and managed on a single platform.
3. Quick Books
Quick books mainly work towards small and medium businesses just other inventory tools. The software offers on-premises accounting apps along with cloud-based integration to accept business payments and invoices.
In terms of inventory management software, the Quick Books come in the best and cheapest inventory software for small business to maintain their business records. The features create an access privilege for employees, access and manage account books from anywhere using a computer, track your expense, Schedule recurring payment etc.
4.

SKUBANA
The sale speed gets boost instantly as you start using this software and this is the reason it is proffered greatly by e-commerce websites due to its efficiency and effectiveness. It helps take important and sensible decisions through actionable insights. Apart from this, it offers various useful and attractive features like order tracking, revenue tracking, gross margins, and unit margins reporting.
5. STICH LABS
When it comes to simplifying commerce, business, and decisions for retailers and wholesalers, stitch labs is the no.1 choice in this regard! From inventory management to warehouse, shipping, sales, and data across channels, everything is easily maintained by this amazing software. it also offers powerful Amazon ship stations, QuickBooks, eBay, and Xero integration.
6. BRIGHTPEARL
It is for multichannel retail management which helps various businesses control inventory, reporting, accounting, handling orders, and more. This software offers real-time reports on the buying behaviour of the customer, cash flow inventory, profitability, and more. Apps such as Big-commerce, Shopify, Magento, empower shop, eBay, and Amazon are integrated smoothly with this software.
7. TRADEGECKO
TradeGecko is one of the most preferred inventory management software of all time as it provides great customization, features, quality customer support, and various other benefits. With an automated and cloud-based delivery to manage assets through an elegant interface, it is pretty much the favourite when it comes to managing supply chains, sales, inventory, and customer relationships with extreme ease.
8. Seller Cloud
Seller Cloud is a multi-channel inventory management software. In simple words, it's an ecommerce solution for small to large businesses to maintain efficiency and grow their business with the help of 50 integration channels to connect with customers and generate sales.
The platform offers synchronization, simplification, and automation functionalities that empower retailers to engage the difficulties handling their business, abnormally if they have a multi-channel selling service.
AN ILLUSTRATION OF HOW BEST INVENTORY SOFTWARE LOOK LIKE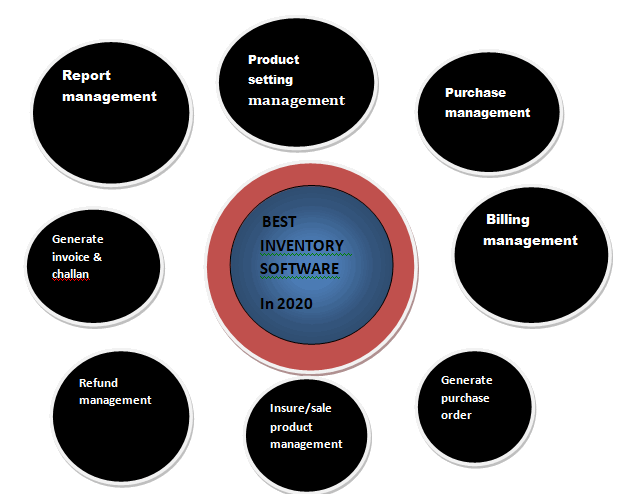 Benefits of Inventory Softwares
It improves the accuracy of inventory orders.
It leads to a more organized warehouse.
It helps to save time and money.
It increases efficiency and productivity.
It keeps your customers coming back
Best Inventory Management Software For Small Businesses
If you're a startup company and running a small business it way too hard to maintain the records. To track down the profit and loss. The cost of inventory software is very expensive for startup companies but there are some affordable inventory management software is available on the web.
The best inventory management software for small businesses is QuickBooks, FishBlow Inventory, Warehouses, Cin7, Unleashed, Ordoro, inFlow and Veerqo etc.
Wrapping Up
There are lots of companies on the web that offer open-source inventory management software. But to maintain and grow your business you have to use inventory software with complete features to track down your success.