(10+) Battle Royale Games Like PUBG Mobile For Android
PUBG mobile took the android gaming market by storm. It came in the Android gaming market in march 2017. After the release, PUBG mobile keeps on setting new records in the mobile gaming industry. We all enjoy playing this game. But there are times when it feels boring to play this game. Whether it is the same setup, maps or you want a new flavour in battle royale genre.
Besides, this game is resource hungry. Playing this game in low-end devices is such a pain in the neck. If you feel the same way then this article has got you covered. In this article, we will find new ways of enjoying the battle-royale genre in Android.
10 Frontline Games Like PUBG Mobile For Android
Are you in search of battle royal games like PUBG but can't find one? Then you are in the right place. Further in this article, we will come to know about the top 10 games like PUBG mobile. So without further ado let's get started.
10. Battlelands Royale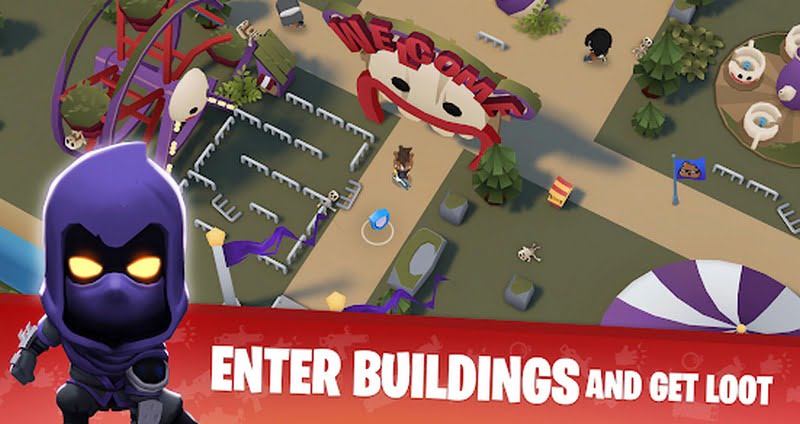 Coming in at number 10 is battlelands royale. This game is a usual battle royal with the top camera view. 32 players battle against each other 3 to 5 min match. You can play solo or join forces with your friends in duos matchup.  Controls are perfect and the game is easy to control. From first glance might look dull. But you will know it when you play it. Short rounds can help you to enjoy the game rather than half an hour of total madness. Give it a try and see for yourself.
9. Rocket Royale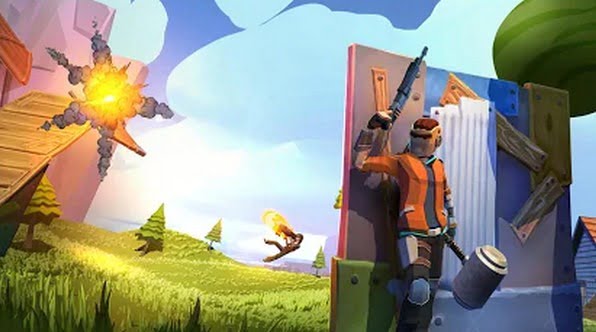 At number 9, we have Rocket Royale. It first looks, it might look a fortnight rip-off. But there is more to this game then ripped of concept. It's more like an island escape game with the help of a rocket you build. To do that you will need to collect craft resources from falling meteors. That's not it, other players will also try to steal those resources. It offers Solo duo or a Three player Squad mode. The best thing about this game is its size and compatibility with low-end devices. It is only 100mb in size with no additional downloads. Want to be creative and destructive at the same time then you are welcomed in Rocket Royale.
8. Pixels Unknown Battleground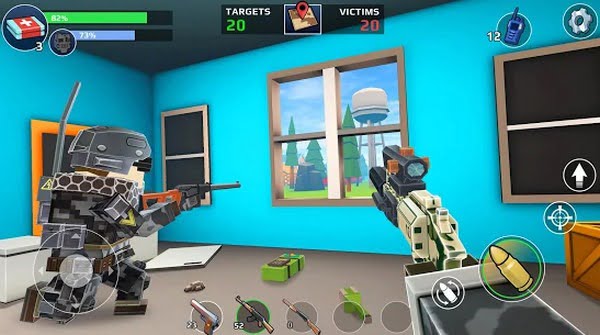 Ever wondered how Minecraft would look like in Battle-royale mode. This game is the answer to your fantasy. As it is clear from the name, Developer took the Battle-royale genre and Minecrafted it. Overall, it is a fun game to play. Controls are little off and connection might interrupt but that isn't much of a problem. On the plus side, we have a lot of skins, compatibility with low-end devices. There are different types of vehicles and 30+ weapons to chose from. An auto-shoot option is also available for beginners.
7. Cyber Hunter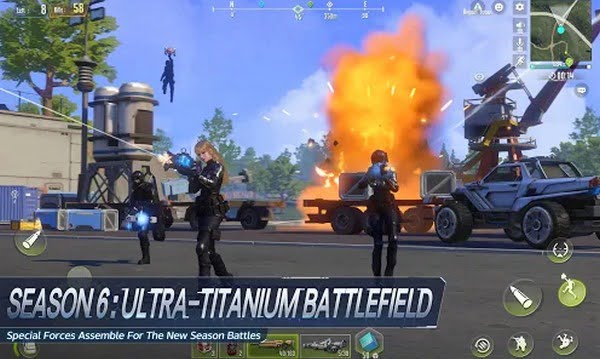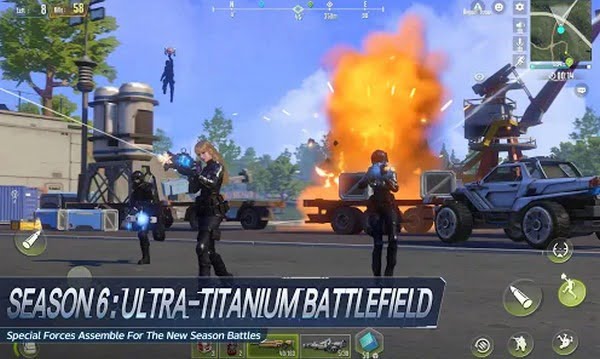 Cyber Hunter is another PUBG rip-off by Net ease games. The game is set in the Post-apocalyptic world where people stand against the Computer AIs. The biggest plus of this game is its graphics, Parkour and different characters with versatile faces. There is a handful of vehicles to choose from. Every character has different skills and power-ups. You can make characters look like whatever you want. The terrain is versatile and filled with desert, ruins, waterfalls and much more. If you want a good mix of good graphics, exploration, Customisation then you should give it a try.
Download: Cyber Hunter For Android
6. Creative Destruction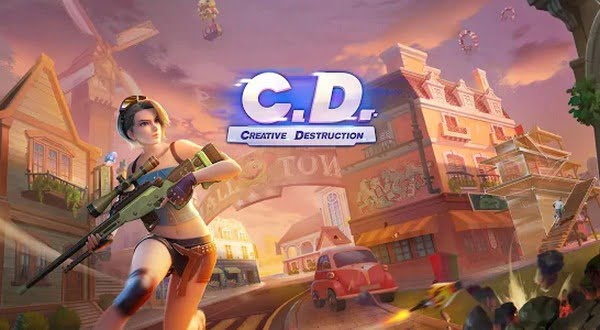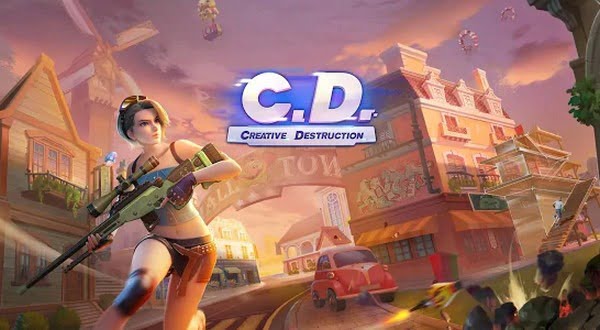 Creative destruction is another Fortnite/PUBG like battle-royale game. Where you can build while playing. You can make a cover from upcoming enemies or way to the safe zone. The building mechanism makes it more fun to play the game. You can play solo or team up with your friends in Duo Or squad game modes. The map is fairly big enough for exploration and other stuff. Overall, it is a good game with the copied idea but it has into it. Give it a try yourself.
Download: Creative Destruction For Android
5. Fortnite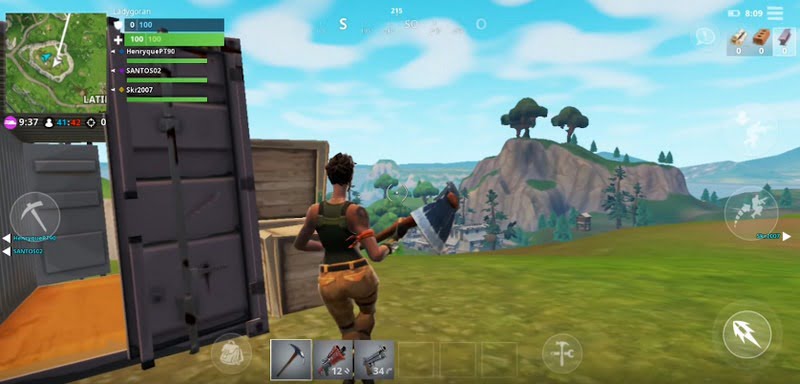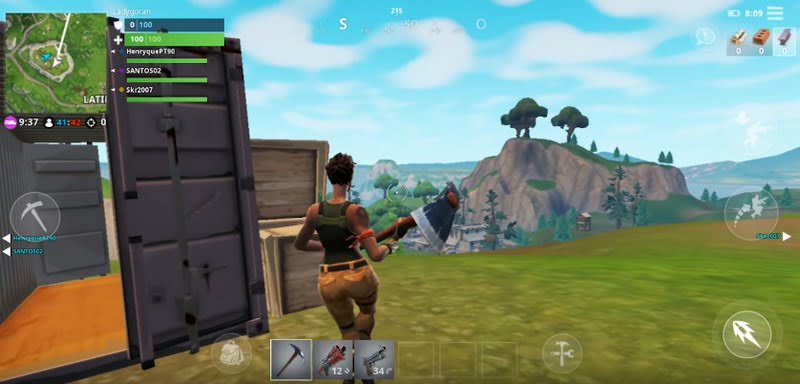 Halfway through the list and at number five comes the PC game of the year Fortnite. Fortnite is the first game to give hard competition to PUBG. Not only that it somehow managed to take the crown PUBG. The reason behind it is this game's map set-up excellent graphics that give a cartoonish feel. A top-notch game mechanism and many more. After all of this, you might be wondering why the heck it is ranked so low in this list. It's because of the compatibility issues with mobile devices. At this time. it doesn't support many devices and some handful of devices are supported. Even after that, the performance is really poor. Overall, this game might be the real deal and beat PUBG mobile in Android gaming soon.
Download: Fortnite For Android
4. Survival Royale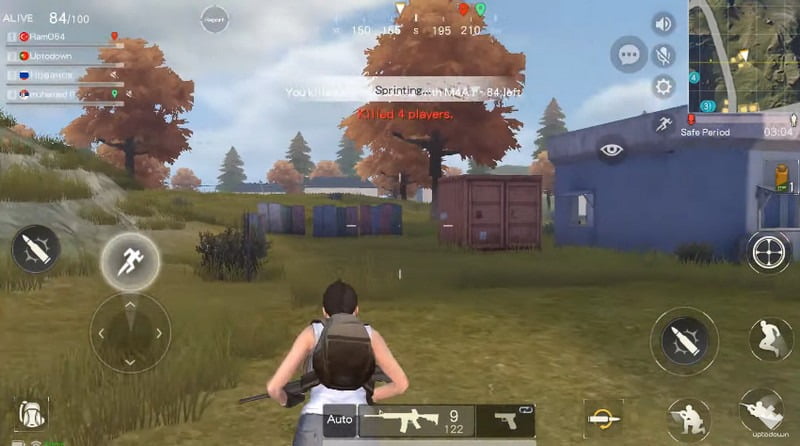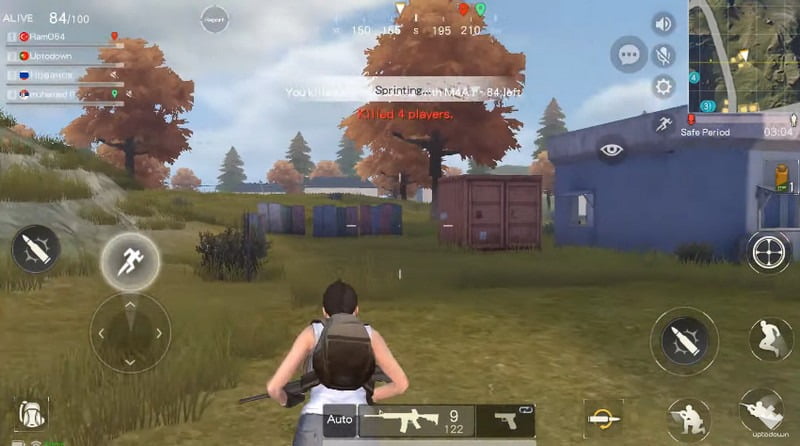 NetEase games have benefited from all the hype created by PUBG. There so many titles under there sleaves which just like PUBG. Survival Royale is another addition to their ranks. Survival royal is Good enough Battle-royale title with a variety of game modes available. Like other games on the list you can play solo Duo or in squads. In other words, it is another battle royale game with a different approach to this genre.
Download: Survival Royale Android
3. Rules of Survival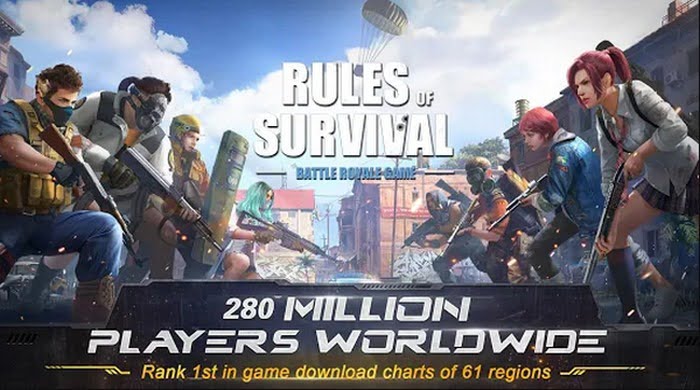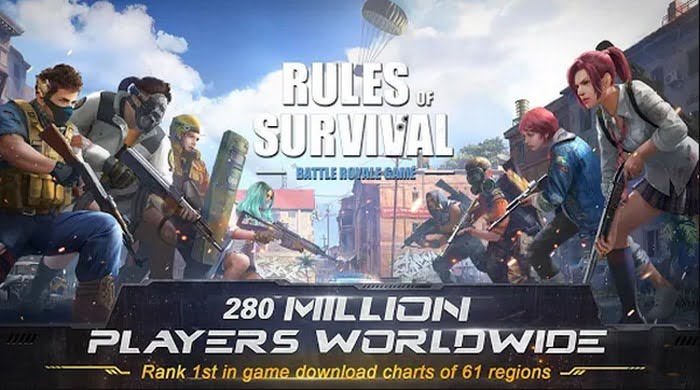 If you feel tired from playing PUBG than Rules of Survival is here for your rescue. Author NetEase games entry in this list. It is one of the first games to hit the android gaming market within the Battle-royal genre. It was released for android even for PUBG. Yes folks, they just took the idea from PUBG PC and released this game for android ASAP. Moreover, this game is a perfect combination of excellent graphics, Controls and explorable maps. Overall, I highly recommend this game if you want to enjoy games like PUBG.
Download: Rules of Survival For Android
2. Free Fire – Battlegrounds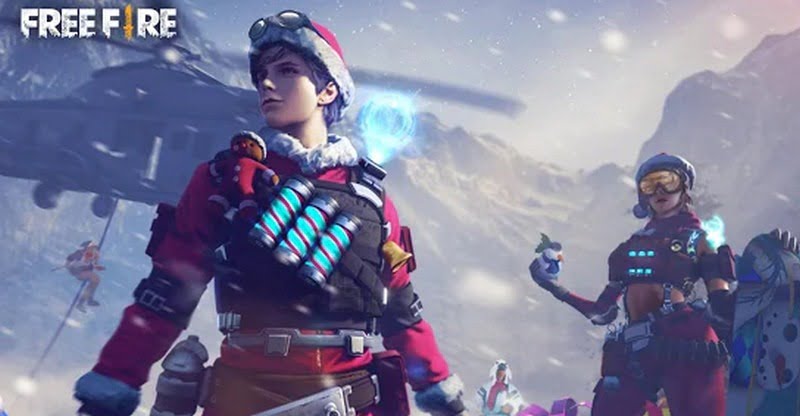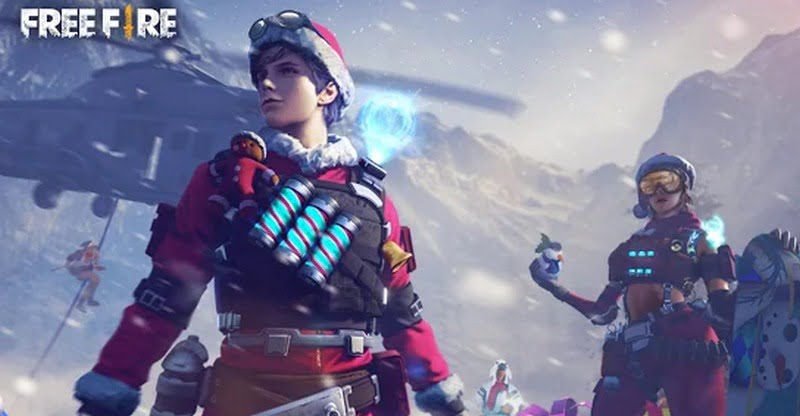 This game is the underdog of Mobile Gaming. Free fire is small simple and easy to understand the game. You go up against 49 other players in a 10-minute game. Controls are perfect, graphics are good, Rounds are quick so you don't lose interest in the game. This is another Low-end device friendly game that does not require a phone with a hell of specs. But at high settings, it can put many other games in the dust.
Download: Free Fire For Android
1. Call Of Duty Mobile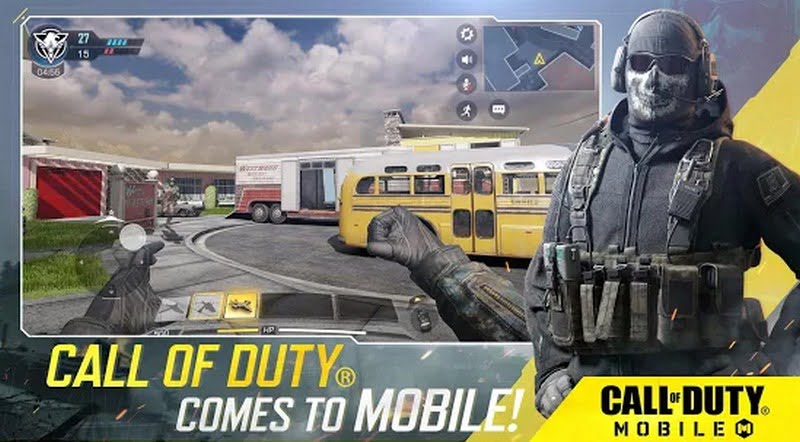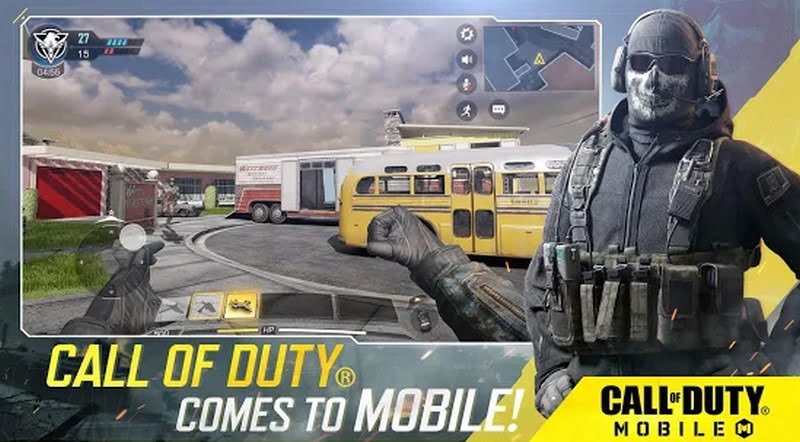 Coming in at number one spot is the much-awaited game of the year call of duty mobile or CODM. A console-quality graphics experience awaits for you. You can play legendary maps from COD: black ops and COD: modern warfare in the 5V5 multiplayer mode. A customizable loadout and iconic characters to chose from. There is a battle royal mode where 100 players fight against each other to come out on top. This game is a total jaw-dropper when it comes to mobile gaming and stands toe to toe against PUBG mobile for domination.
Download: Call Of Duty For Android
Wrapping up
PUBG is a great game to speak off. It is a best in class battle-royale game. But when it comes to this genre there are so many other games competing for the top spot. In the end, It seems like many of them are now catching up to PUBG mobile and they might need to step up a notch.