10 Remarkable Ecommerce Software Best For Small Business
Ecommerce Software is one of the greatest tools that helps your ecommerce business to grow faster and beat all your business competition. There are hundreds of ecommerce software are available for big and small businesses.
However, E-commerce software has diverse needs for ecommerce software based on their budget and some other factors. If you're recently start up a small business then must want to grow your business faster on a global scale.
We have gathered some of the best ecommerce software for the startup business. This list helps you to find out which one is an ecommerce software platform that is best for your business based on your budget.

5 Best Shopping Cart Software For Ecommerce Platform
The Shopping Cart software is mainly used by business owners to secure payments done by users and make lots easier interface while shopping online and many others factors.
Shopify: Best Shopping Cart Software 
Shopify is one of the best and recommends b2b goes software. This e-commerce platform has everything you wanted to launch on your website.  Shopify comes with a secured storefront and payment processing and much more. The software has some extra features like web hosting, ecommerce website builder, ecommerce marketing tools, management tools and much more.
One of the best things about Shopify it's easy to use you don't have to learn anything for using it. You get an instant running online ecommerce store with secure payment processing and much more functions.
To Know more about Shopify go here to get the full review of pricing and much more.
Wix.com: Best Ecommerce Website Builder
Wix.com is a fully functional ecommerce platform where you get all the features required for a shopping cart with an incredibly intuitive builder for your website. The software offers one of the easiest ways to sell your products on your website. You can easily create an ecommerce store through Wix.com just choose the template for your store, customize the storefront and start selling.
To get a full review of Wix.com goes here.
WooCommerce: Bluehost Ecommerce Store
WooCommerce partnering with Bluehost to provide the best ecommerce software to WordPress users. This ecommerce platform is ideal for has a small business and seeking an easy to operate and affordable shopping cart solution.
Pros about woocommerce are its supports, unlimited platforms if you already have an ecommerce store you can migrate to other ecommerce platform, shipping methods, payment processing, and tax requirement are fully customized, more than thousands of extensions and payment gateways are available and much more.
1Shopping Cart:  Sell Your Product And Services
The 1Shopping Cart is almost the same as another ecommerce store where you can easily sell your products and service at good prices. Basically, the shopping cart focused on e-commerce software for marketing, selling products, promoting products and providing all basic tools required for a shopping cart.
You can easily start up an ecommerce platform with a shopping cart and customize it with hundreds of beautiful templates with secured payment gateways and much more.
BigCommerce: Shopping Carts With Many Payments Methods
BigCommerce is one of the most recommended e-commerce store builders. The ecommerce platform offers multiple features and services but it is best known for multiple payment technologies, one-tap installation and cheap ecommerce tools.
The software is ideal for many functions but mainly is Build-in mobile ecommerce store support, industry-leading uptime with 24/7 developers support, High quilty SEO and unlimited e-commerce templates.
5 Ultimate Free Ecommerce Store Builders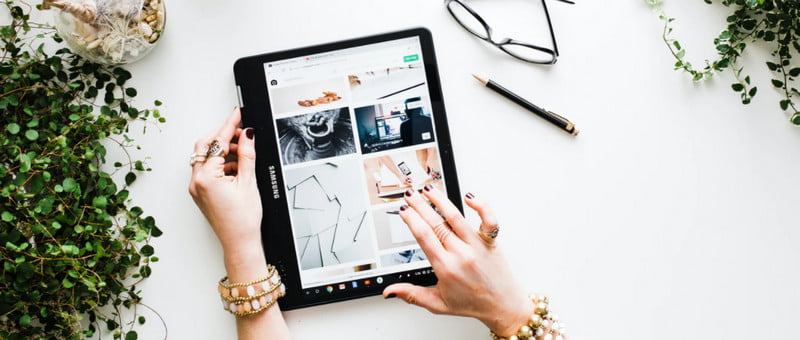 Nowadays its become very easy to start up an ecommerce website through a free ecommerce store. There are some of the best ecommerce website builder¶ platforms from where you can start your ecommerce website without paying a penny to anybody.
Here we've gathered some of best ecommerce website builder that offers free ecommerce platform with the online shopping cart.
FreeWebStore:  Ecommerce Website For Free
The FreeWebStore is great for those who would like a free trial ecommerce store without investing their money. The software has lots of free services for your ecommerce stores like free ecommerce store templates and much more. To create your free ecommerce online store firstly you've to create a new account and then create an online free ecommerce website and add your products and service to the store and start selling.
OpenCart:  Free Shopping Cart Software
The OpenCart is an open-source ecommerce software you can create an ecommerce free store with it. The OpenCart based on PHP and MySQL database and it's one of the best free ecommerce platforms to start an ecommerce store for free.
This Store builder offers hundreds of extensions, a free ecommerce template with themes, a customized web store and much more. The software supports more than 13000+ modules and themes with more than 200 payment gateways and much more features like multiple shipping methods for free.  However, as free users, you only get limited access to your ecommerce store and to get advanced features or full control over your store you've to get a premium account OpenCart.
3Dcart:  Free Multi-Channel Ecommerce Software
The 3dcart ecommerce platform offers a free trial account of the ecommerce website. If you're planning to start a new ecommerce store to sell your products and service then you can start with 3dcart with a trial· account to know how to grow your business.
The software offers lots of marketing tools along with all features required for building an ecommerce store like a shopping cart, free ecommerce themes with templates, a mobile ecommerce store, email marketing and much more.
MyOnlineStore: Create Free Ecommerce Website
The MyOnlineStore free online store provider. If you're thinking of making an investment in a premium ecommerce store you've to try a free store. Then there is an option you can create an ecommerce website for free with my online store.
The software offers a drag and drops customizing function for the customized shopping cart. You can easily customize your online store with free templates and themes to get started with your small business. It's best to create a free ecommerce store before purchasing any ecommerce software to know how things work for your store.
Jimbo:  Create Your Own Online Store
Jimbo also a free ecommerce website builder that offers free service for selling goods and services. This ecommerce online store provider is the same as other ecommerce website builders. However there is some catch, Jimbo offers lots of free service for building your own online store for free without paying a single penny.
With the help of this ecommerce builder, you can create an online store free as a trial account then after some time when things start going well, you can easily upgrade your ecommerce store to premium for migrating to some other professional ecommerce software.
Related Articles: