Recently, I win a bet of $150 against my best friend for telling the best pumpkin pie recipe and I tell you I literally don't know about cooking and you're thinking how I can win a bet with my friends for the best recipe.
The secret is "I learn some of the cooking recipes from youtube cooking channels". The thing is I live alone and sometimes when I want to cook something delicious food. I open up YouTube and search for some best youtube cooking channels and learn some of the cooking skills.
You'll also learn cooking through YouTube without taking any paid cooking learns. To help you I've gathered some of the best youtube cooking channels in this article.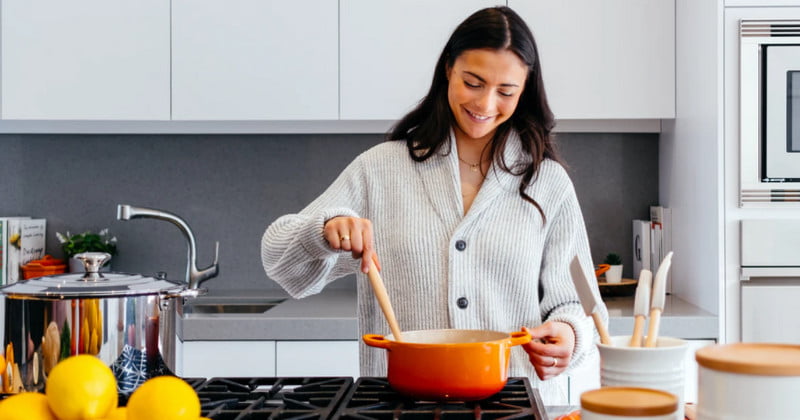 YouTube Channels To Learn Cooking For Free
YouTube is one of the best platforms to learn to cook online if you busy in office work or anywhere else and if you get a lunch break for couples of minutes you can easily watch cooking videos on YouTube cooking channel.
This youtube channel is owned by one of the famous Indian chef Mr. Sanjeev Kapoor. You can easily learn basics of Indian food recipes through this youtube channel. The daily Indian dishes are popular all around the world.
If you've interested in Indian food recipes because Indian cuisine is easy to cook. This channel contains almost 47 videos which guide you step by step to cook.
The Hilah Cooking youtube channel owned by Hilah. This youtube channel guides to cook online food like a civilized human being. Hilah also has written 300 pages of the cookbook "Learn To Cook".
This cooking channel helps you to learn how to cook, this youtube channel contains different playlists including – Quick Meal, Comfort Food, Fried Foods, Breakfast Recipes and much more.
The Rob Nixon YouTube Channel is one of the best youtube channels to learn fast food cooking. This channel is owned by Nicko's and he claims watchers can easily learn everything from Fast Food clones, cakes and family meals on a budget.
The playlist contains different types of series of videos such as old school food, bitz food, fast food Friday,  On road food and much more.
Through this youtube channel, you can learn several types of food recipes such as olive garden recipes, Appetizers, Beverages and much more.
This YouTube Channel contains more than 300 videos of cooking. Using this youtube channel you can learn lots of recipes with fun.
The Wantanmien is a youtube channel especially build for Chinese food recipes cooking,  there are a hundred videos of healthy Chinese food recipes.
The channel also has some of the western desserts like (German nut wedges) and much more.  Basically, the videos are in Cantonese but all videos has English annotations. So you don't have any difficulty to learn how to cook.
This channel contains all healthy plant-based diet food recipes cooking videos such as  Anja creates healthy, oil-free vegan recipes and much more. This video channels basic on mouthwatering vegan recipes so you can also find some of the kid-friendly recipes too.
The Edgy Veg channel totally based on vegan recipes you can learn lots of easy vegan recipes through this youtube channel. As I said, you can learn vegan food recipes which include vegan dinner recipes, vegan dessert recipes,  vegan cake recipe, vegan soup recipes, vegan breakfast recipes and vegan crock pot recipes on this YouTube Channel.
If you love Korean cuisine or Korean recipes you can easily learn how to cook Korean food through this YouTube Channel. The most interesting thing is that this channel has videos of dating to 1997.
This means you can easily find all kinds of easy Korean recipes which include korean bbq sauce recipe, korean fried chicken recipe, korean barbecue recipe, korean pancake recipe and many more.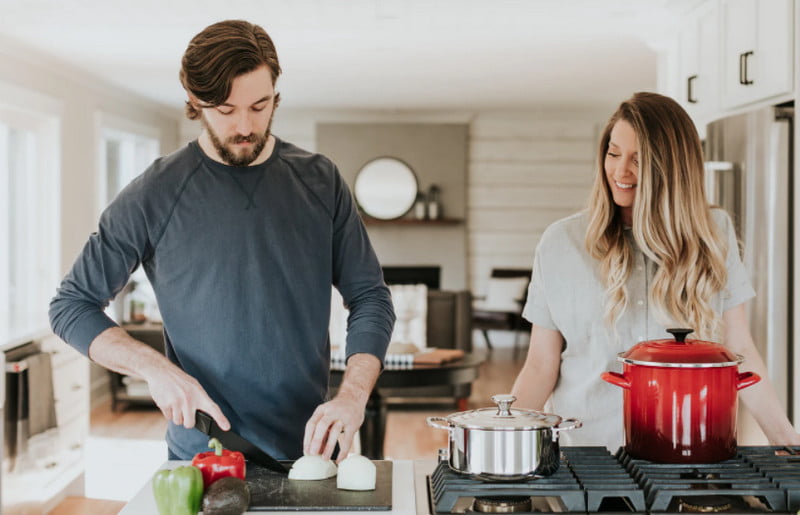 Food Wishes well known popular youtube cooking channel. The owner of this channel is Chef John he has uploaded almost 700 recipes videos on his channel these videos are of different dishes.
Most of his youtube subscribers say, the voice of Chef John is very radio-friendly, which make the lot easier to subscribers to learn new food recipe in an easy way.
The BBQ Pit Boys youtube channel totally based on barbecue and grilling recipes which best for a tailgating party. Through this channel, you can learn how to grill salmon or how to grill corn.
The channel have more than 100 videos of grilling based on different playlists. One of my favorite playlist is "How To Cook Game Recipe".
The CookingWithDog is a family cooking based channel here you can learn all types of home based recipes and many more. The channel upload a new video on every Friday and you can also learn some of the Japanese Recipes on this channel through mysterious Japanese Chef whose real name is not disclosed.
The channel has more than 200+ video of cooking all dubbed in English so you don't have any problem in understanding this video and cooking ingrates.
This channel is owned by 98 years old author and great grandmother, Clara who cooking from this childhood and she prepares meals for the era from a long time. Clara also wrote lots cooking books such as "Clara's Kitchen: Wisdom, Memories, and Recipes from the Great Depression".
The channel contains almost 30 videos of more than 10 minute's. However, you don't learn much about cooking in this channel but you can learn a lot old food recipes.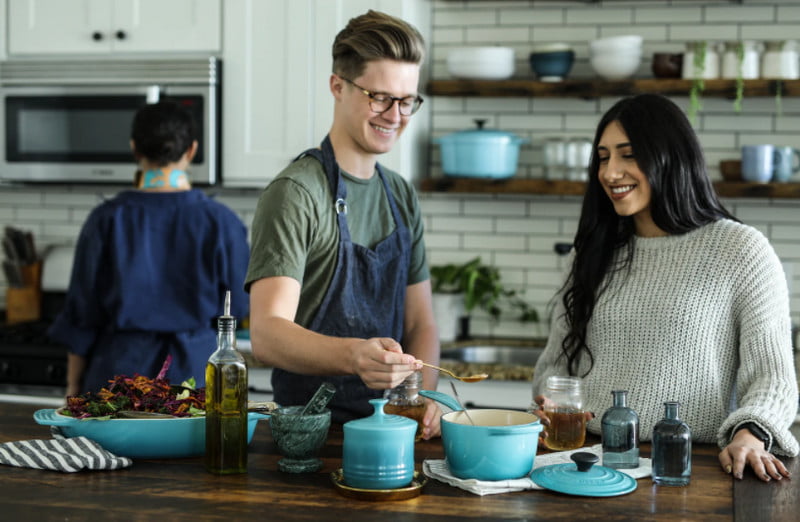 The Chef Tips is youtube channel own by  Chef Jason Hill. Through this youtube channel, you can how to make a quick and simple meals. The channel contains 30 playlists which includes almost 200+ videos of cooking.
Chef Jason, will guide to all types of cuisines and several food recipes and lot more about cooking skill.  I personally like the "Chef Tips Guest Series" playlist in which the Chef tell lot of how to make a perfect food for guest to make them happy.
The Bitty Kitchen one of mine favorite place to learn cooking. This channel owns by Bitty who is reteird from math professor she love cooking and upload different types of food recipes and cooking step-by-step guides.
Mainly this channel has Southern homestyle cooking recipes so if you love southern recipes you can easy learn here some of southern,  cooking recipes such as southern living recipes, southern cabbage recipes, and my favorite "southern banana pudding recipe".
The LearnBodyLifeStyle is youtube channel totally based on training food tips. If you've workout in the gym and love different types of exercises and want a healthy diet then this the one of the best youtube channel for healthy recipes.
There are different types of playlist based on different fitness competition diets and lot more. I personally recommend this because I also try it for marathon training diet few months ago.
The One Pot Chef, is quick cooking guides youtube channel based on quick meals recipes. Sometimes when you're in hurry and don't have enough time to get a proper meal for the day. You can cook something,  dilioceus fit for your health.
The RunnyRunny999 is an Japanese cooking channel same as CookingWithDog. However, the runnyrunny999 has greater collection of cooking videos japanese cooking recipes. There are some recipes you cannot found on other cooking channels such as gyudon recipe and many more.
The Cookbook is youtube channel based on Goa style cooking, there different playlist of videos of cooking. Such as you can watch Christmas special playlist to know what kind of food you can cook on Christmas or you can watch  Cook Book- Beverages to know different of Beverages Recipes.
The Gordon Ramsay is also an cooking tutotials video channel where you can find lot out different types of recipes video along with different cooking styles. The channel own by a guy named Gordon. The channel uploads new cooking video every week however there are almost 400+ videos on playlist.
This YouTube Channel is owned by Gorka Barredo who lives in Spain.  This channel dont have much videos on cooking however you can find how to make tasty food on home using home remedies and your kitchen supplyments.
Tasty one lf the mine favorite youtube channel to learn new dishes for different purpose.  Recently, I've cook a dish for my little bro  with the help "Tasty Junior" playlist which has almost 20 videos.
The channel contains almost 200+ videos that divided into different cateory listed on playlist such as Dinner, Pasta, Desserts and lot more.
The BuzzFeed Food one of the most popular cooking youtube channel which have around 200+ videos of cooking diliecous food. However all videos are not on cooking so you don't learn much about cooking form this channel how you enjoy its videos.
The Rosanna Pansino the YouTube Channel owned by Rosanna Pansino and one of the playlist "Nerdy Nummies"  reigns as the most popular baking channel on YouTube with nearly 5 million followers. The channel contains almost 300+ videos of cooking.
The Sortedfood owned by Jamie Spafford, Barry Taylor, Mike Huttlestone, and Ben Ebbrell.  Currently, the sorted youtube channel has more then 1.7 million followers. The channel has more then  300+ videos of cooking and different recipes.
My Virgin Kitchen is owned by Barry Lewis well know is a British cook and author to know about Barry visit WiKi article.
The channel has more then 700 videos from which you can learn lots of cooking skills and different types of British recipes. Some of the most viewed videos are like mashed potato bacon cheese balls, pulled pork ragu, and fluffernutter sandwiches.
The Learn to cook is an youtube that contains almost all indian dishes videos and much more stuff. The channel has almost 70K subscribers with more than 50 cooking videos. When we move to playlist the channel has 10 playlist of different catcaory such as desserts, summer sweets, summer recipes and much more.
The Food Ranger is an well known YouTube Cooking Channel owned by Trevor James basically he is a traveler how loves cooking same as you. The Channel has almost 1.5 M subscribers and still growing because this channel contain almost all foods cooking recipes.
  Other Platform For Online Cooking Lession Videos
There are serveral other platform offers free online cooking lession for free. Here we've listed some of platforms who offers free videos for cooking recipes.
Udemy – It is an well know video streaming platform same as YouTube.  Here you find different types of cooking recipes such as oil free cooking recipes and much more.
TheCulinaryCook – The website offers the best cooking course if you want to learn different recipes then you must visit this website to learn more about cooking methods.
BBC Food Techniques – It's an British Broadcasting Corporation hit the kitchen. The BBC food techniques offer free kitchen training with videos, learn cooking recipes and much more.
BHG Food Recipes –  BHG has started cooking lesson with videos to learn cooking like a master staff you've to learn cooking according to the time and temperature and lot more cooking lessons.
Cook Smarts  –  The website offers free cooking tips and lessons via your health.