Turn off automatic window resizing in Windows? Lots of time while using computer windows 10 automatically resize window its a big issue for Windows Users. However, you can easily disable it by following the below step-by-step guides.
Turn off Automatic Window Resizing In Windows 10
Automatic Window Resize is a preinstalled feature that comes to Windows 10. Other than Windows 7 or 8 you can't disable it. However, there is a way to get rid of window resizing as we know the Windows resizing is done by double-clicking on the title bar.
To get rid of Window resizing in windows 10 you've to make the change in double-clicking speed slow. Slowing the double-clicking speed in Windows 10.
Step 1:
Open Settings through Start Menu.
Step 2:
Go to System > Multitasking.  Scroll to "Arrange windows automatically by dragging them to the sides or corners of the screen" and turn off it.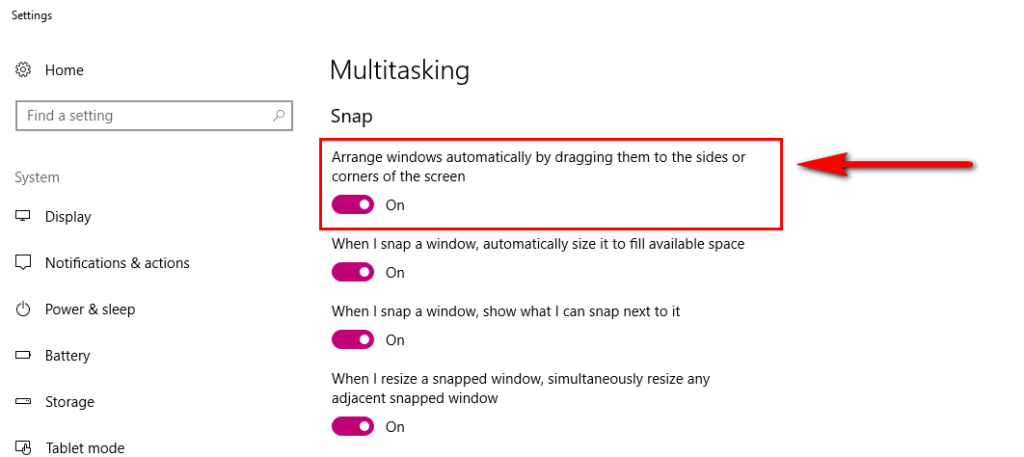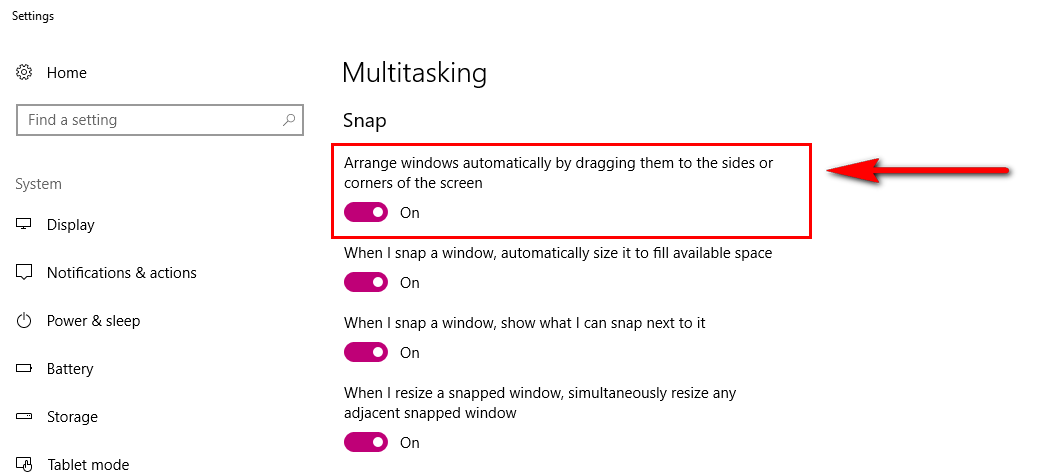 Hope this article will helped you to disable automatic window resizing in Windows 10. Give your feedback thorugh comment box.