5 Top Internet Service Providers In USA
TOP INTERNET SERVICE PROVIDERS IN USA
As the internet became a necessity in our daily lives, finding the best internet service provider can be a challenge. In the United States we cannot find enough pleasing providers since some of them lack deliverance in download speed, some others in customer service or reasonable prices, so we'll try to talk the best ones which combine high-speed and affordable prices.
Xfinity :

Comcast Cable Communications LLC, more known for its trade name of Xfinity, is a telecommunication multiservice sub-company of the Comcast Corporation based in Philadelphia, Pennsylvania. Xfinity commercializes a handful of teleservices such as cable TV, telephone and internet connection, but it only began to trade these services under this name in 2010 (Knowing that the mother firm Comcast was founded in 1981).
According to Leichtman Research Group, Xfinity is covering more than 40% of the global Internet services in the US, mainly in the district of Columbia where 98% of the people use it as the main provider, and Massachusetts which is the most populous state of the US and where 85% of the habitats use it as a main provider too. Some other states such as Utah, Illinois, Colorado and Washington possess a percentage of the population with access to Comcast internet services above 70%.
Xfinity's deliver internet service mainly through cable technology and fibre technology too which are known for the highest download max speeds swinging between 100 Mbps and 1 Gbps for the majority, clients still can upgrade their package from regular to premium which lifts that speed to 2 Gbps! Great speed for users who love watching a lot of movies or gaming, it's faster when you use fibre technology than when you use wireless or DSL. Data Cap goes up to 1TB.
The problem with Xfinity is their high prices, people complain from this point and say that the brand's prices can be expensive since their range goes between 40$/100$ for regular packages and 300$ for premium packages but it's better to pay a few extra bucks for comfortable use, on another hand, users get discounts when introducing cable TV services to their package. So in general, Comcast/Xfinity is still a reliable internet provider for anybody in the US despite the heavy bills.
Verizon Fios :

Verizon Fios, formerly known as FiOS, is a triple-play offer operating on a fibre network that started in 2005 and managed by the mother brand Verizon. In 2009, the Verizon network was available and running in 12.5 million houses, with 2.5 million subscribed to internet service.
Despite being one of the newest internet providers in the US, Fios offers an internet service through fibre optic technology with reasonable packages and also high-speed packages. Internet speed reaches 50 Mbps up and down for 40$, 300 Mbps for 60$, or 1 Gbps for 80$, perfect for powering multiple heavy-usage activities across multiple devices.
Verizon will officially release a 5G internet connection on April 11th in Chicago and Minneapolis initially, launching 30 markets in 2019. Their service plan has unlimited data for 10$ a month with the first 3 months free, so it will be a big challenge for the provider and a tempting offer for its users.
Spectrum: 

This brand goes under the management of Charter Communications Group founded in 1993, it started commercializing under the name of Spectrum in 2014, commercializing TV, phone and broadband internet services through cable modem technology and Wireless connection. Spectrum gives free WiFi and free services included with every package such as a free modem, backup storage and security suite, with no contracts required. Speeds start at 100 Mbps and up to 940 Mbps (35x times faster than DSL), no data cap, with a price range between 40$ and 100$, with other packages available of multiple IP addresses between 2 and 29. So overall these offers remain considerable for their good prices.
HughesNet :

We cannot talk about internet providers without introducing ones working through satellite technology, that's why we'll talk about HughesNet which is the best satellite internet provider in the US, founded in 1971 under EchoStar Communications mother firm management.
Even though satellite internet is relatively slower than fibre and cable internet, HughesNet gives offers of internet connection with a speed of 25 Mbps which is enough for regular browsing, users choose monthly data limit from 10, 20, 30 or 50 GBs, so choices must be made smart and use shouldn't be abusive. A great feature in HughesNet satellite internet is the FREE data zone starting at 2:00 AM and ending in 8:00, where internet use does not consume data from that monthly allotment
Prices are affordable for everybody:
50$ with 25 Mbps speed is the starting package which is better than packages of other satellite providers like ViaSat (70$ and 12 Mbps), also HughesNet web covers the entire US so t is reachable by 300 million people!
Frontier :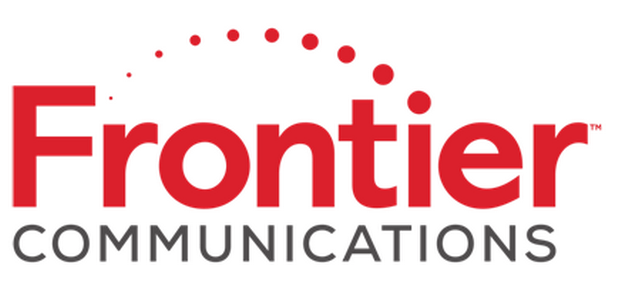 Frontier Communications is one of the oldest telecommunication firms in the US (1935), it's not the best nor does it have one of the highest speeds, but if you're looking for a cheap provider you should definitely consider it.  Frontier has some of the cheapest packages in the entire US, you can get a 6 Mbps connection for only 20$, for a one or two devices network it's a strong option for browsing on social networks and videos watching. Frontier offers soft contracts, it gives an option of no-contract to take or leave in pretty much all of their deals, the thing that will save the user from high contract termination fees or have their money snatched. Also, equipment is free when opting for a contract deal, otherwise, they pull off a small extra 5$ which is a no-brainer.