5 Online Custom T-Shirt Design App
You might have heard about Photoshop and illustrator. There are highly used in the editing industry for over 30 years now. These apps are easy to use and offer a lot of features with constant updates. 
5 Ultimate T-Shirt Design App For Shirt Customizer
But to enjoy their services you need subscriptions of their monthly service, creative cloud. So, here to you some best graphic design software alternatives to these.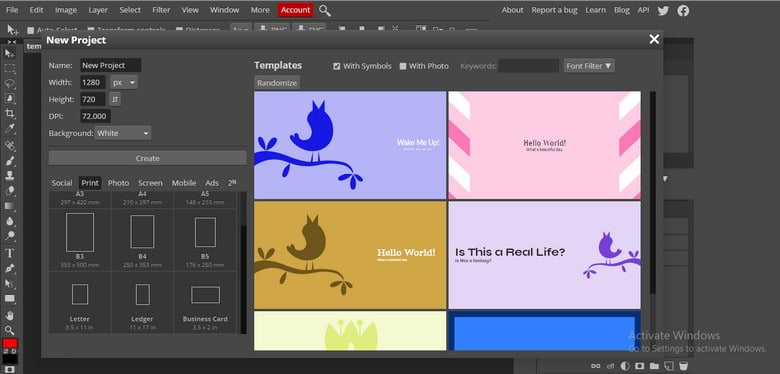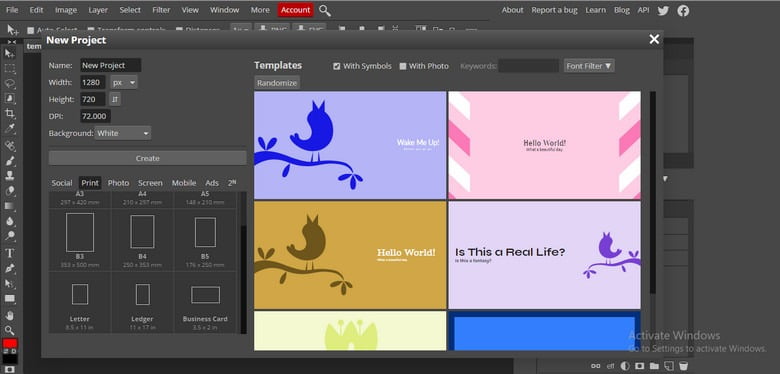 A browser-based program can also be downloaded and runs on both Windows and Mac platforms. You don't have to depend upon the stability of your internet connection or browser. It can be used to edit photos and create designs for various Print full products, also it's interface and tools resemble Photoshop which is quite intuitive.
Also, the keyboard shortcuts for tools are the same. Photoshop and photopeak are super similar and simple. Its pre-sized templates make it really easy to create graphics for social media.
2. GIMP


An open-source graphic editor that runs on Windows, Linux and Mac. This app can complete the same tasks as that of a Photoshop app justifying itself to be on of its alternative, and it can benefit you from the ability to change it's source code if you're a tech-savvy. It is possible to take its personality one step further by installing the plugins created by its vast community or you may create them yourself but only if it is from a trusted source.
At first, this apps user interface can seem a bit intimidating with the shortcuts, workflow and all opposite going the standards of Adobe.
3. Krita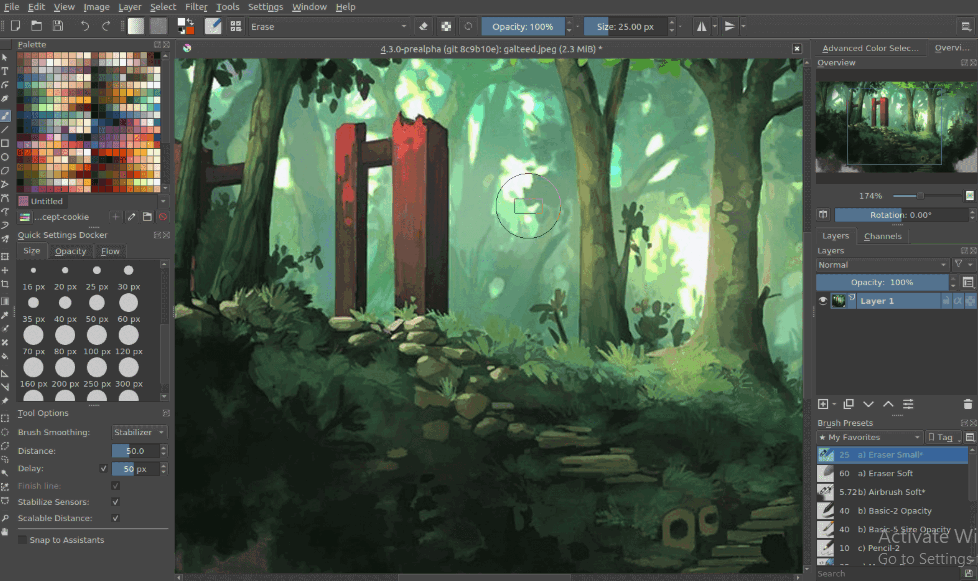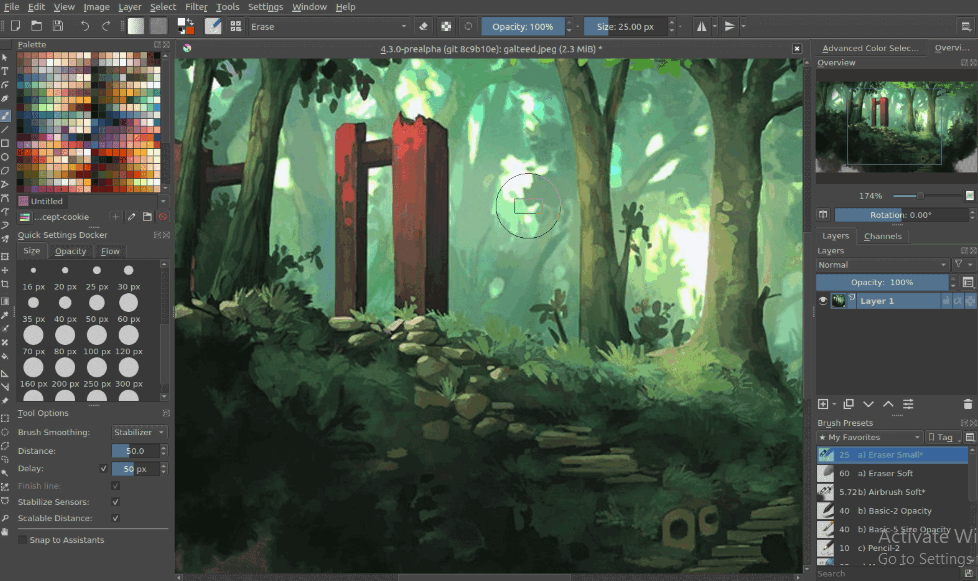 This app is known to be a free open source image editing software. Its user demographic consists mainly of digital painters and illustrators. It runs on Windows, Mac and Linux. Krita is a useful graphics program that's packed with 'n' number of features in it. Your own custom designs can be created, artwork can be drawn with its highly customizable brush tool, photos being edited and much more.
It stands out from the list as the only free raster graphics program suited for creating seamless all-over print patterns, with the Wraparound model. This app is full of options so it could be a bit confusing and difficult to start with, but when you find the tools that you need, you'll be able to create a great design.
4. Inkscape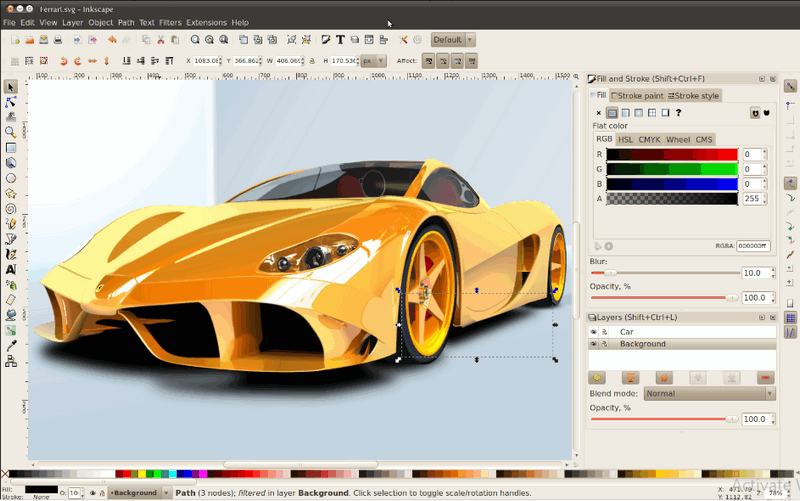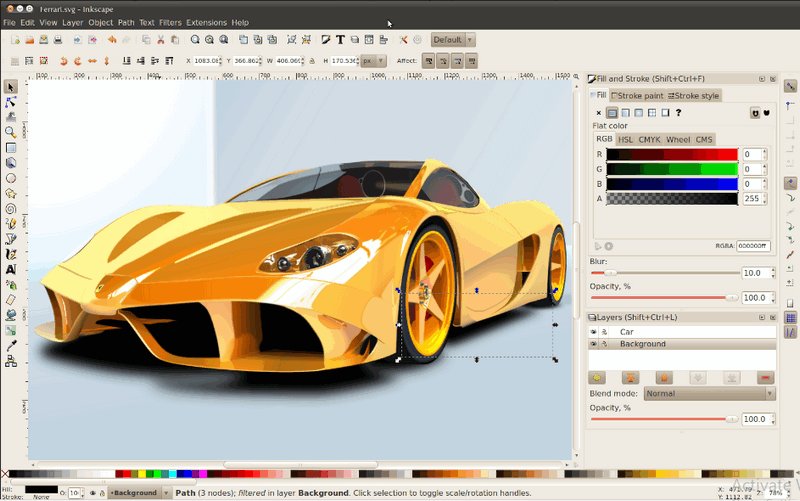 Now, this is particularly designed for vector editing. Vector graphics are especially useful when you're creating designs meant for printing on several different types of products. Being a vector graphic, it's print file won't lose quality when ut gets exported in different sizes, and it also allows you to set a custom DPI for it.
DPI stands for dots per inch that is several dots in a printed inch. The more the dots, the higher the print quality which means that it will have more details and sharpness.
Using this app you can create graphic designs that are complex in nature by using the available font styles on your device and adding various effects and adjustments to the lettering. In such a case the measurement tool can be especially in giving precise values of the distance between the elements of your design.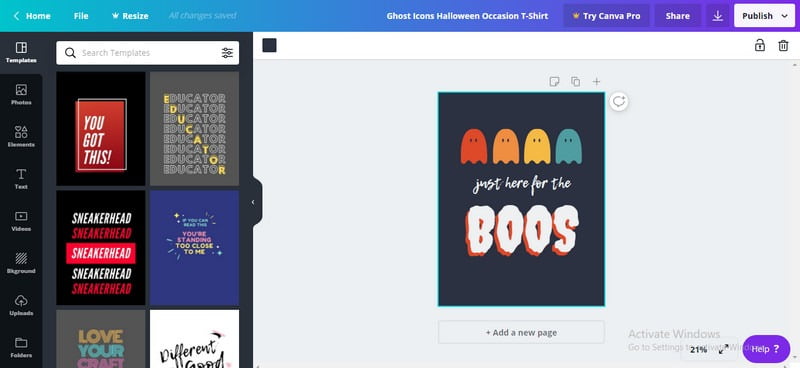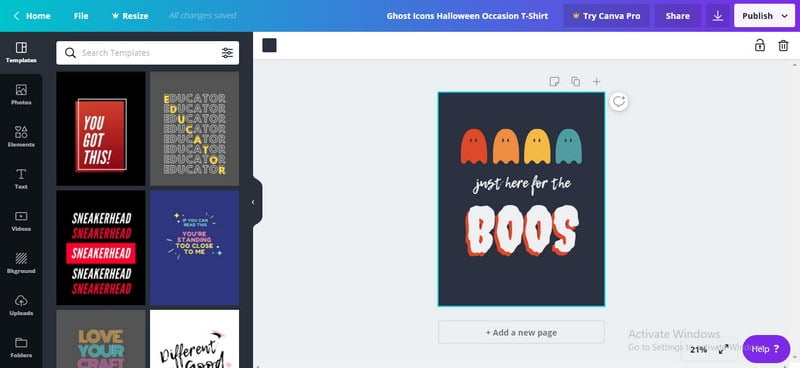 It might not be the most obvious choice for photoshop alternatives, yet it's a super useful platform for any designer. This app is available both on iOS and Android and runs on a browser too. Their free features are quite costly however, you're able to get the most of it by activating to Canva's paid plans.
For example, if you want to download a certain thing but the transparent feature is not available in the free version. This app is perfect for creating canvas printing and poster designs and is easy to use with a wide selection of templates. It also has designing material for your online store and literally takes no effort to understand how to use it. Before creating designs in here understand the limitations of their free stock, to ensure that the design you have created can be used for printing and commercial purposes.