How To Remove Activate Windows 10 Watermark
When you start your laptop you have seen an "Active Windows 10" watermark on the right side bottom corner of your system screen. There is a way to remove the active windows 10 watermark from any device running on the Windows 10 operating system without a product key.
What is Active Windows 10 Watermark
This watermark start showing on your Windows system when you don't active your Windows from Microsoft Windows licence using a product key to get premium features of Windows 10. Licence Windows help the user to get protected from hackers and much more additional features. However, you can remove the active windows watermark easily using the below-given guide.
Remove Activate Windows 10 WaterMark
There is a simple process to remove the windows 10 watermark from your system. Typically, there are 2 methods from which you can remove the activated Windows watermark. We going to show both methods in this article in step by step guide.
Method 1:
Use NotePad To Remove Activate Windows 10 Watermark
In this method, you'll have to create a notepad with some of the commands that automatically remove watermark from your windows screen.
Step 1 :
Open a NotePad from Start Menu or else search notepad in the search bar and open it.
Step 2:
Now in the NotePad, Type the below-given command lines same as it is written below. You can also copy and paste it in notepad.
@echo off
taskkill /F /IM explorer.exe
explorer.exe
exit
Step 3:
Save the notepad file on the selected location. When you're saving the file change the file name to "remove.bat" and save as Type to "All Files" as shown in the given screenshot.
Step 4 :
Now go to the location where you save the notepad file and right-click on it and from the list select "Run as Administrator".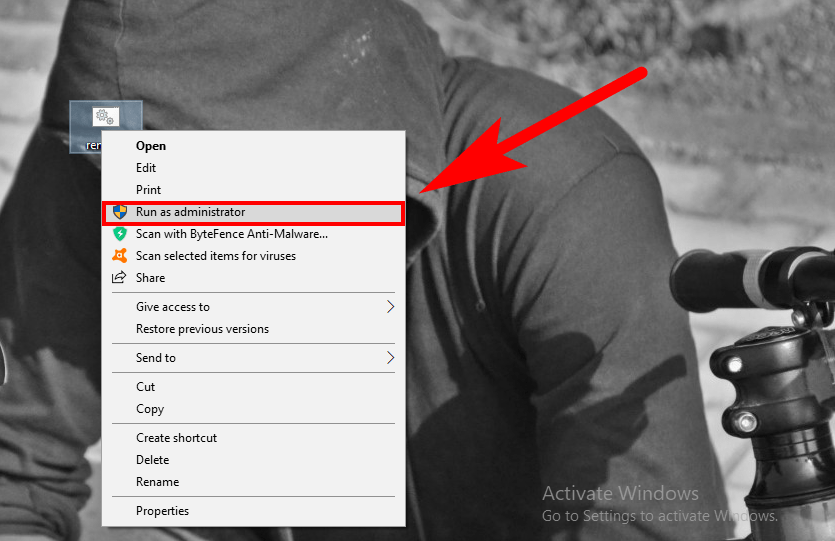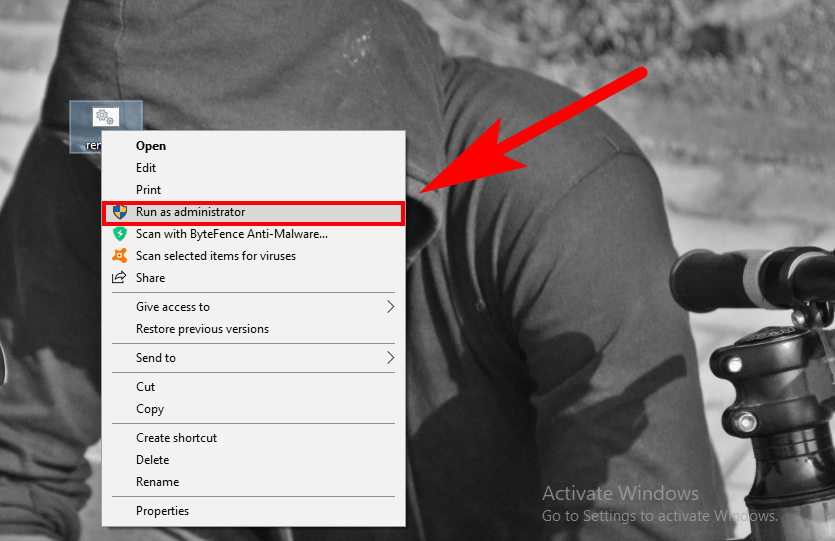 Step 5 :
The Command Prompt will open and close from itself. After this process retart your laptop or computer. There you go, You have officially remove activiate Windows 10 watermark from your system.
Method 2:
Use Registry To Remove Activate Windows Watermark
If you've above method doesn't work for you. In this case, you can use the Registry method to remove windows activate the watermark. This process is bit easier compare notepad method.
Step 1:
Press "Windows Key + R" to open "Run" or Else go to the Start Menu and from the search bar type RUN and open it.
Step 2:
In the Run dialogue box, type "Regedit.exe" and hit enter button.
Step 3:
Then in a Registry tab, Navigate to HKEY_CURRENT_USER > Control Panel >Desktop. or Else copy paste HKEY_CURRENT_USER\Control Panel\Desktop on the search tab.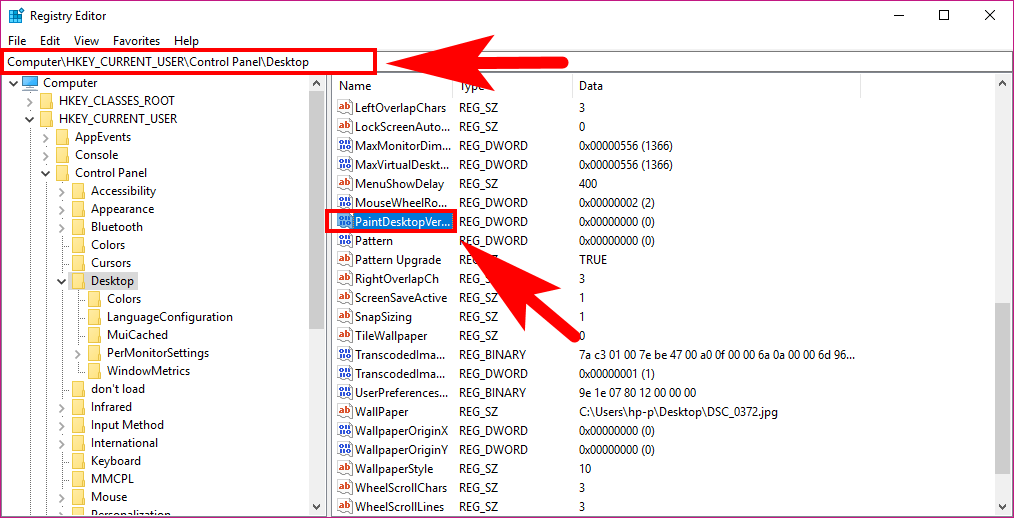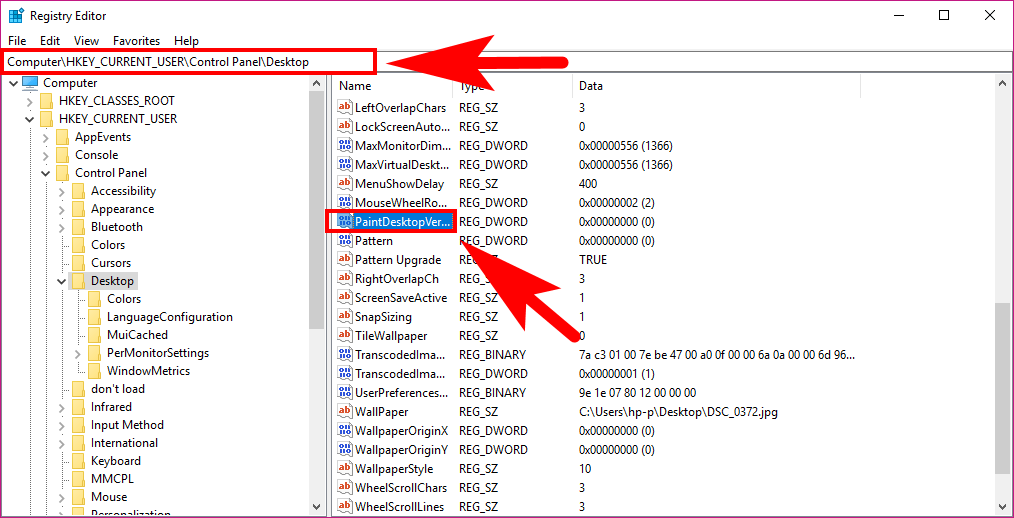 Step 4:
Open "PaintDesktopVersion" from the list of Right side window. Now change the value from "1" to "0" and hit the "OK" button to save the changes. Close the Registry tab along with all running programs and restart your system.
These two method will surely remove activate windows watermark from your system. In case if you've any inquire about these methods you can ask via comment box.