10 World Best IPTV Providers For USA
How To Find the Best IPTV Provider In My City?
So, you want or need to get an IPTV provider for your smart TV, but until now you don't figure out which one is the best IPTV service in the USA or in your city. Don't get panic this article contains a list of some of the best IPTV service providers with a contact number and high user ratings and reviews about the services.
Best IPTV Providers In The USA at Reliable Cost
IPTV EX
The IPTC EX is one of the top-rated IPTV service providers that allows its users to purchase monthly or annual campaign packages at reliable cost. In terms of customer reviews and ratings, it was the most reliable IPTV service in the United States after Beatport.
If you want to take an IPTV EX trial for one day it cost you € 6 and if you want to purchase a 6-month package it will cost you €48 and in last the annual package is €84. The company always promotes their service via deals you can get more than 50% off. On some festival days such as the upcoming Christmas.
Packages: 6 Months, 12 Months
Channel List: 315 Channels in the USA, Including Sports and Premium Channels
Website: https://www.iptvex.com/
Excursion TV


Excursion TV also an affordable IPTV service provider in the USA. The pricing that this company offers is cheap compared to other IPTV services. Moreover, the service supports multiple devices likely the iPad. NVIDIA, Apple TV, ROKO and many more devices.
The pro features of the excursion TV service are it offers Play and Plug technology, Pay for the package and you go, no activation fees, no cancellation fees, no credit check along 24 /7 professional support.
Packages: Free Trial Access, 1 Month for $9.99, 3 Months for $24.99 and 6 Months for $39.99.
Channels: More than 300 channels
Website: 

https://www.excursion-tv.com/
IPTV Pack
The IPTV Pack also a great alternative for bit port IPTV service providers. The company offers reasonable packages at affordable prices. IPTV Pack also gets great reviews by its customers it was listed on 6 ranks in the Softonic list for best IPTV Services in the USA.
Packages: 48 hours trail for $1.95, 1 Month for $10, 3 Months for $25, 6 Months for $45 and 12 Months for $75.
Channels: 6000+ Channels of different countries.
Website: https://www.iptvpack.com/
BitPort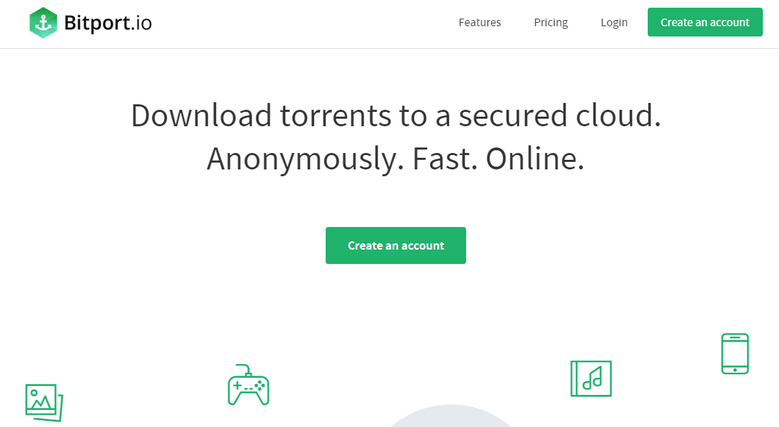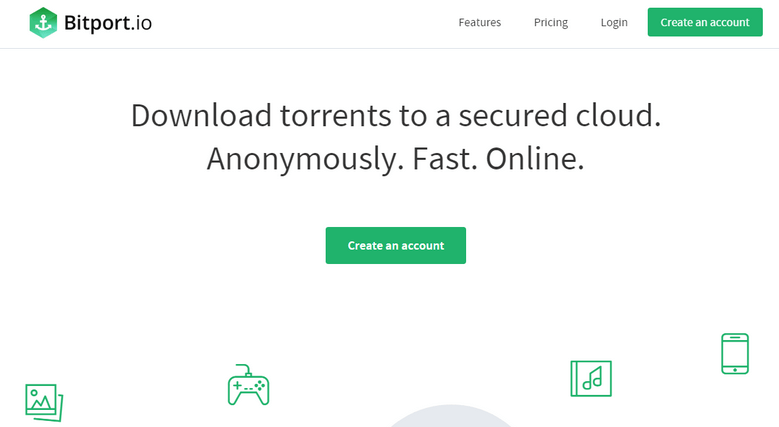 Bitport is one of the most recommend IPTV services. Basically, it's software that allows you to download any movie, TV show, sports video and a lot more anonymously for free at a fast speed. One of the best things that its users like you can easily download directly on the cloud, no more crap on my hard drive. And easily access your movie or video anything from anywhere from your Bitport account.
Platform: Software
Pricing: 1GB cloud storage for a free account, $5 for 30GB cloud storage, $10 for 100GB storage and 250GB for $15.
Website: https://bitport.io/
Best IPTV USA
The Best IPTV USA has some awesome ratings from its users. This IPTV provider has established in 2016 in the United States. List of the device supports best IPTV USA is Smart TV, Apple TV, Android, Mag, Roko, Mac, VU+, Xbox, Dreamlink, M3U files and much more. The company offers instant installation with no step fees with 24/7 technical support.
Packages: Free Trial, 1 Month for $9.99, 3 Months for $25.99, 6 Months for $45 and 12 Months for $69.99.
Channels: 2500+ channels including different countries with sports, movies and news.
Website: https://bestiptv-usa.com/
IPTV BOX PRO
The IPTV box pro is a satellite and streaming service launched in 2003. The company offers 24 hours of broadcasting and available for various counties. You can purchase a test package for a trial and monthly packages like 3 months package that costs you $45. The company also offers a package for devices such as Smart TV package, Android package and much more.
Packages: 3 Months for €35, 6 Months for €50 and 12 Months for € 80.
Channels: 2000+ channels worldwide.
Website: https://www.iptv.cam
Smart Sat
The Smart Sat has more than a 10-star rating by its users on IPTV Provider List. The company offers IPTV reselling with a free trial package for 12 hours. In terms of numbers of channels, Smart Sat 12000+ channels worldwide along with 3000+ VOD.
According to Smart Sat, it offers the world the cheapest and fastest IPTV service with 5 minutes of installation and SSL protection. The company also bestows free 24 hours of free trial without a credit card. In my view, you must try this one.
Packages:
Channels: 9000+ channels worldwide
Website: https://smartsatiptv.com/
ROCKETSTREAMS IPTV
Rocket streams IPTV service well know in the United States because of its friendly service. The company offers 1500+ channels with FULL HD quality along with WebTV support for up to 3 additional connections. You can also try a trial service for $1.99 for 24 hours.
Packages: 1 Month for $11, 3 Months for $27, 6 Month for 50 and 12 Months for 90.
Channels: 1500+ Channels with VOD
Website:

 https://rocketstreams.tv/
Worldwide IPTV Service
Worldwide IPTV service provider offers a free trial from Monday to Thursday. The rating and reviews are also good compared to other IPTV providers in the USA. The company offers more than 3000 channels at the cheapest rates you can easily purchase 3 Month package for $25 that also fits into your monthly budget.
Packages: 1 Month $10, 3 Months for $25, 6 Month for $45 and 12 Month for $65.
Channels: 3000+ Channels without VOD
Website: 

https://worldwideiptvpros.com/