3 Ways To Use WhatsApp on Mac Without Phone
Whatsapp has become one of the most trending messaging platforms all around the world the company in 2016 started working on windows and OSX platforms and introduced in 2017. The feature is called WhatsApp Web, the feature Whatsapp users to use WhatsApp on Windows Mac.
If you're a Mac user, in this case, if you think Whatsapp is limited to the cell phone then I must tell you, my friend, Whatsapp can be used on Windows and Mac OS devices without having an iPhone.
How To Connect WhatsApp To Macbook Without iPhone
Generally, there are some methods from which you can easily access your Whatsapp Account in your MacBook without taking any expert help.
Method 1:
 # iOS Emulator To Connect WhatsApp Account In Macbook
Download any iOS Emulator from Google, I recommend you to use BlueStacks because it's best and secure and available for free BlueStacks. But you must remember this installation required a cell phone for temporary based to receive an automatic call.
After this follow the below-given step by steps guides to connect your WhatsApp Account to Macbook or any OSX device.
Step 1 : 
Install BlueStacks into your Mac OS X device after downloading it from Google.
Step 2 :
Sign In to your Google Account in BlueStacks to Register as a new user.
Step 3 :
Navigate to WhatsApp in BlueStacks and install it.
Step 4:
Now follow on-screen instructions till you reach the Step where WhatsApp asks you to enter a phone number to complete the installation process. Enter the phone number that you currently have to get an automatic call.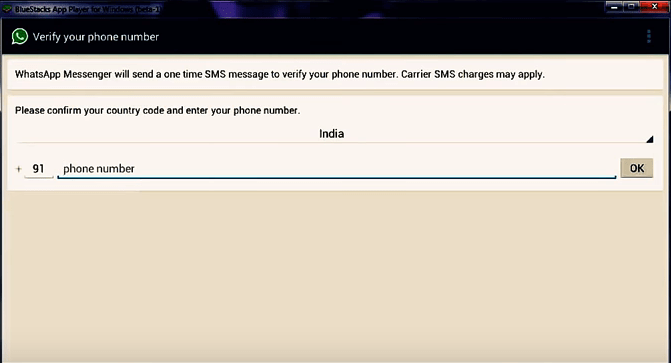 Step 5:
Whatsapp will send you a verification SMS with a 4 digit number. Enter that number into the BlueStacks app on WhatsApp Installation on Macbook screen to complete the process of Whatsapp installation.
Things To Consider When You're Using WhatsApp on BlueStacks
You cannot use WhatsApp on your Macbook and cell phone at the same time. This simply means when you're using WhatsApp on your MacBook you cannot see or send any message from your iPhone. And if you try to install WhatsApp with the same phone number in another system you no longer able to use WhatsApp on your Macbook.
Method 2:
# WhatsApp Web To Connect WhatsApp Account To Macbook
WhatsApp introduced its new feature last year called WhatsApp Web that allows the user to connect your WhatsApp Account on Windows or OSX devices. Using this feature you can connect your current active WhatsApp on MacBook without a phone.
Step 1 : 
Open Safari Web Browser on your Macbook. Go to the search bar and type "www.web.whatsapp.com" and hit the enter button.
Step 2:
Open WhatsApp on your iPhone. Tap on the right upper corner on the 3 dots to open the list and tap on "WhatsApp Web".
Step 3:
Use your iPhone to scan the QR code display on your MacBook screen from your cell phone.
Step 4:
You've successfully connected your WhatsApp Account to your Macbook. Now you can use WhatsApp from any place via your MacBook in case if you cannot have access to your iPhone.
Things To Consider About WhatsApp Web on MacBook
The WhatsApp Web application has limited features compared to WhatsApp on a cell phone. Likely you cannot make a video call on WhatsApp Web. However, there are also some advantages features such as desktop alert, keyboard typing, share video or audio files along document file attachments.
Method 3:
ChitChat WhatsApp Web Client To Connect WhatsApp Account To Mac OS X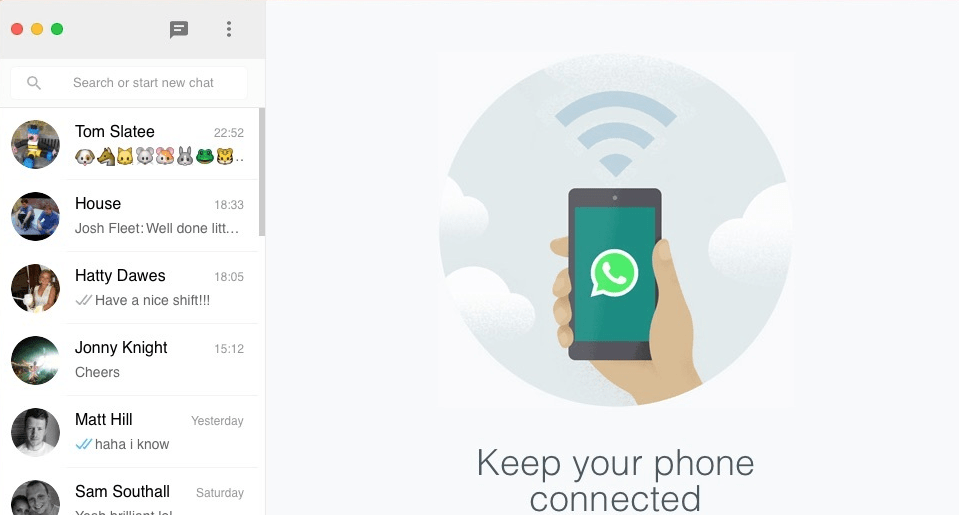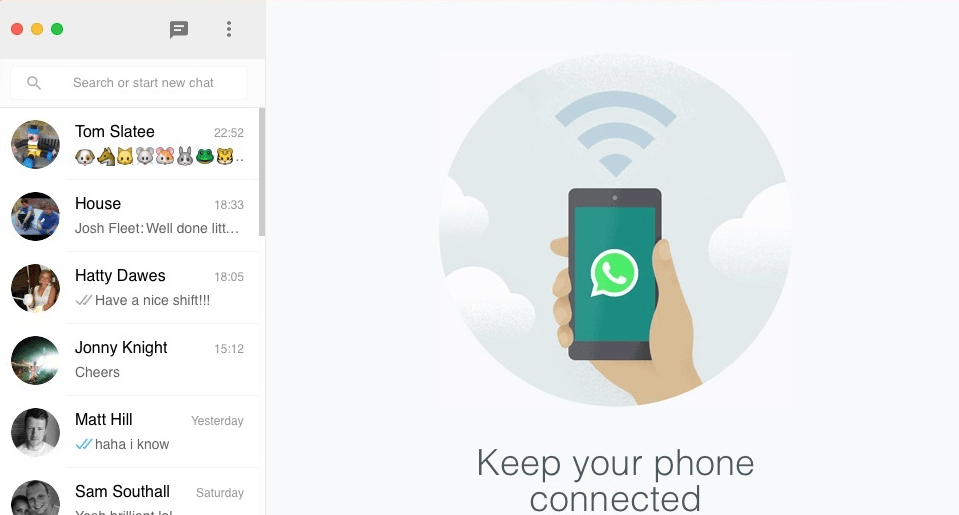 If you think the above methods are a pretty long process, Then try to consider ChitChat this is a standalone Mac app that is basically a web page covering WhatsApp Web. Just download the app and start using WhatsApp without having a hassle.
Firstly you've to download ChitChat, After this install it on your MacBook. This Mac App work exactly like the WhatsApp Web application one of the pros of using ChitChat work well in the Mac OS X system compares to Windows. In web browsers, Web Applications reduces the speed of your system.
Download: ChitChat v1.3
Related Articles: