Windows 10 is an ultimate operating system for computers because it carries upgraded features compared to the previous version of OS. Moreover, Windows 10 comes up with a build-in Get Help application that allows you to get any type of help regarding windows 10. The app also connects you to human support to provide better help experience.
How To Use Get Help Application To Connect Microsoft Support
With the help of Get Help application, you can easily resolve any problem that occurs on your computer running on Windows 10. In case if you don't know how to use get help app to resolve the issue Follow the below-given step by step guide.
Step 1: 
Go to the Start Menu, Click on the Start button and search for "Get Help" and open the get app application. You can also open a get help app from the list of applications on the left side menu on Start Menu.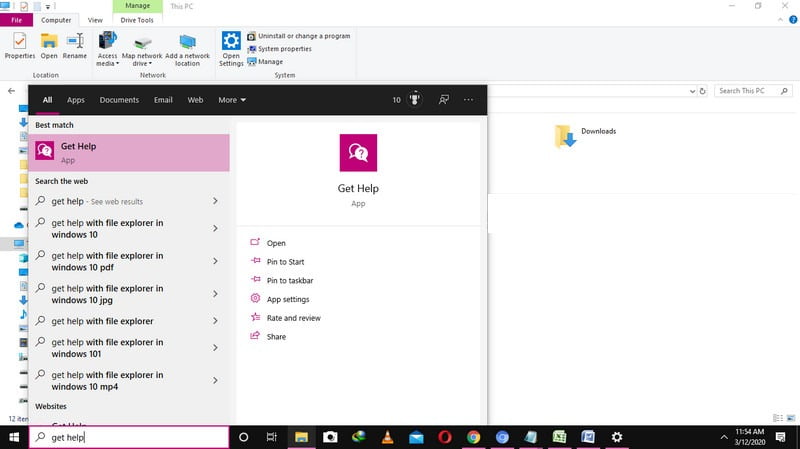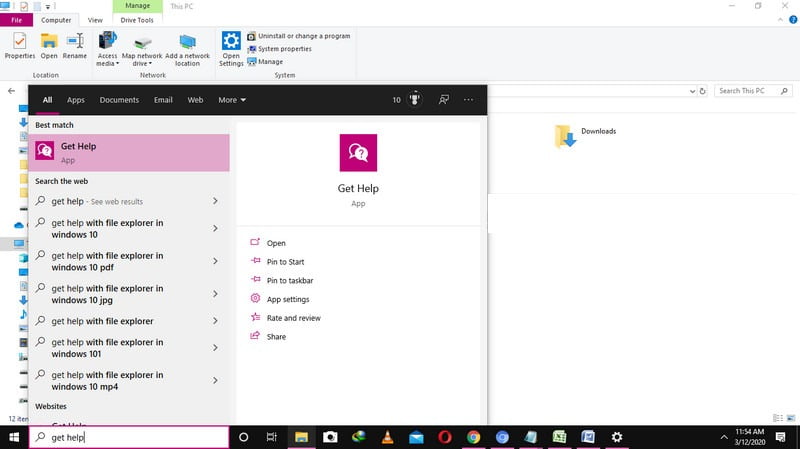 Step 2:
It will automatically connect you to the virtual agent. Now you can enter information or issues that you want to support with and the virtual agent will try to search the information regarding the issue or error you're facing on your Windows 10.
Moreover, you can also skip this part and directly talk to human support and you'll be connected to one of the human support of the Microsoft support team. Once's your're problem is resolved with the help of Microsoft virtual agent or human chat support you can rate the chat within range of 1 to 5 stars.
6 More Useful Ways To Get Help In Windows 10
There some ways from which you can get help from Microsoft support to resolve your quires. In case if you don't find the Microsoft Get Help application useful then you can also access these methods to get the app in windows 10.
1. Press F1 Button To Get Acess To Help In Various Applications
If you don't know What is the use of the "F1" key in the keyboard in Windows. The should read this F1 key is a traditional way to get help in windows 10. When you're on windows desktop and press F1 key from your keyboard then. Windows will perform a search on the Bing search engine for "How To Get Help In Windows 10".
Moreover, this feature may come handy in other applications in Windows 10. For example: if you're using Google Chrome or Microsoft Edge web browser in Windows 10 and suddenly you face any error on one of these web browsers. In this case, tap on the "F1" key and will redirect you to the support web page of Chrome or Microsoft.
2. Launch Application Using Start Menu
It's more helpful when you open the applications using Start Menu. We recommend you to use this feature to consume your time by searching the applications on "My Computer" or "This PC". For this open go to the Start Menu and on the search bar where you will see "Type here to search". There enter the name of the application that you want to open on windows.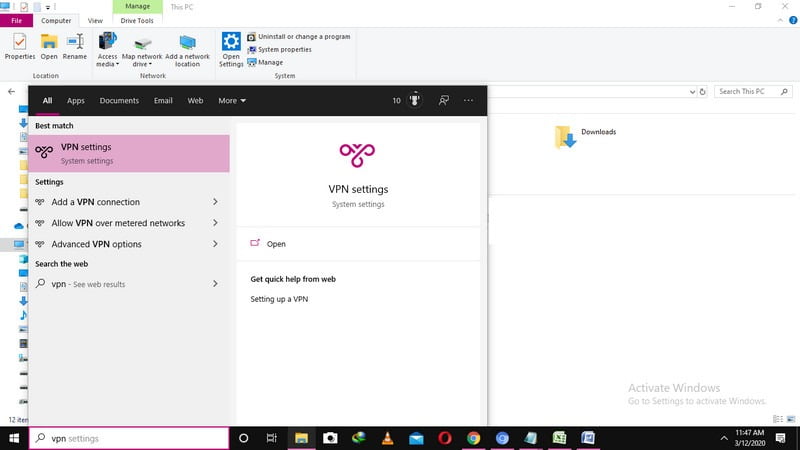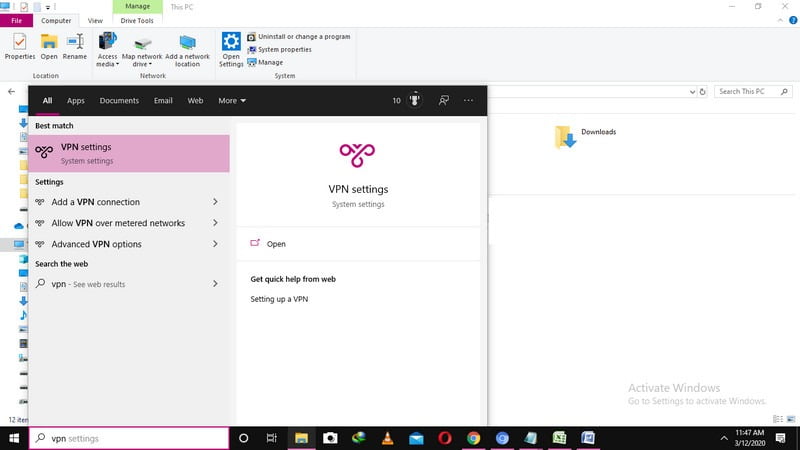 For example, if you want to open a VPN to connect it with your wireless network. In this case, without searching it on folders or going to the folder where you install it. You can search "VPN" and it will open all the VPN software's that you've installed on your computer. Select the VPN that you want to use to connect.
3.  Must-Try Windows 10 Built-In TroubleShooting Program
If you're facing any problem while using Windows 10 or any application on the windows you can easily resolve the issue with the help of the Windows 10 troubleshooter program. For example, if you're already connected to your wifi network and after some time automatically disconnect with an error. In this case, Navigate to Settings > Update & Security > Troubleshoot and run the troubleshooting for Internet Connections and the program will automatically resolve the issue in no time.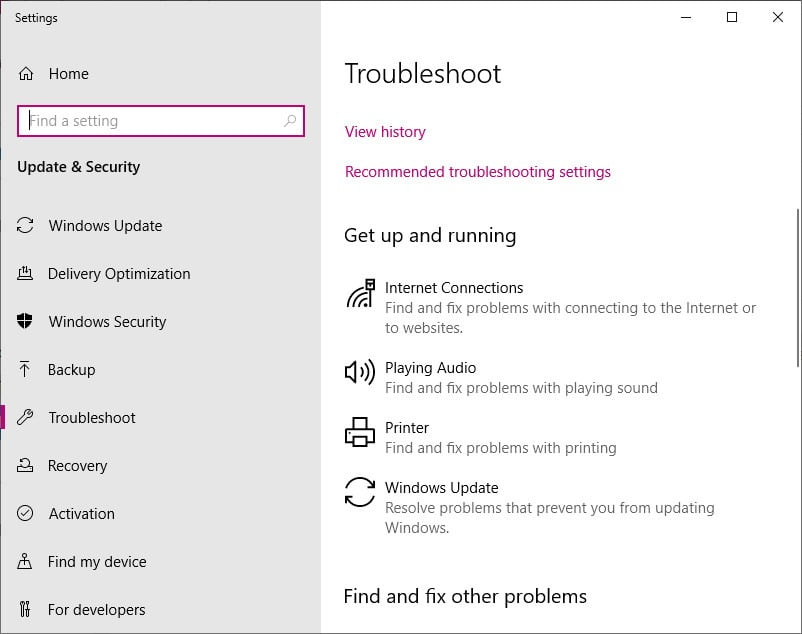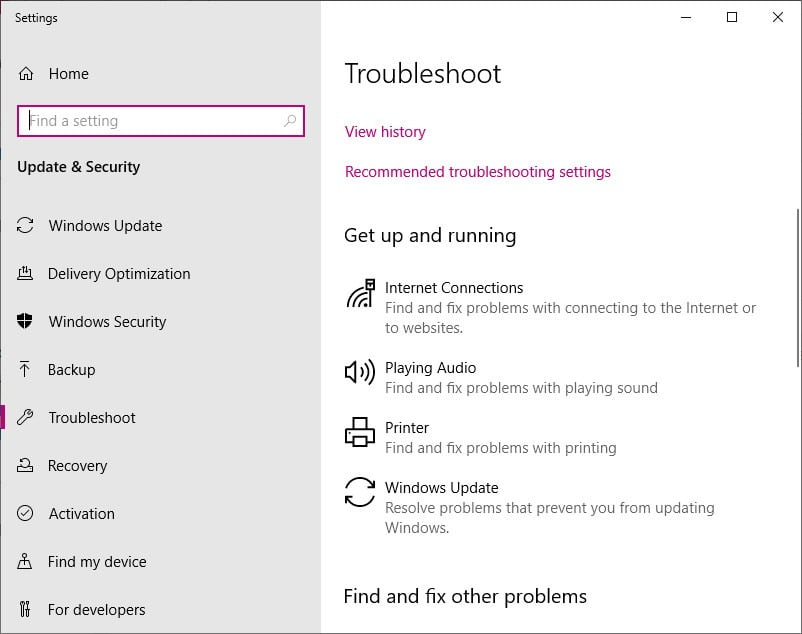 Windows 10 troubleshooting program consists of several troubleshooting programs to each application individually which means you can resolve the issues according to the error that occurs in different applications.  For example: If you face any audio error in windows 10 then you can resolve it with "Play Audio" troubleshooting program.
4. Take Help With Microsoft Community & Support Websites
If you having a difficulty to resolve any issue that occurs on your computer that running on Windows 10. In this case directly get help with the Microsoft Community, where Microsoft support experts always ready to help. All you've to do, Create a new threat with the title of the issue that you're facing on your computer and post it in Microsoft Community in Windows 10 category. Within 24 hours the experts will reply to your threat with a proper solution to your problem.
Microsoft Community is a type of discussion form where you can take help with other windows, 10 users, along with Microsoft Support Experts. Microsoft Community is no all about Windows 10, in this support website you can answer any product that design and develop by Microsoft such as Windows 7 to Windows 10, Microsoft Office, Xbox etc.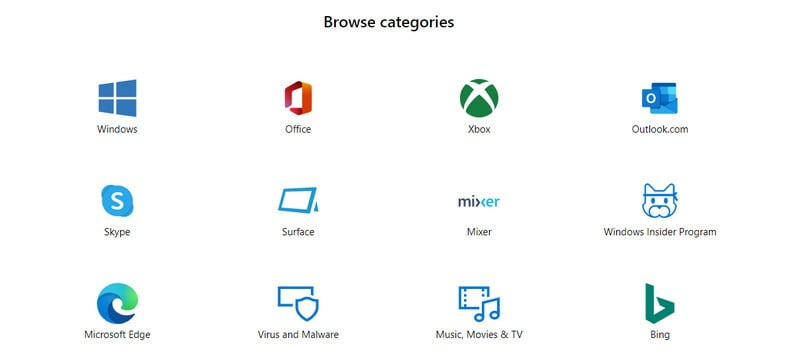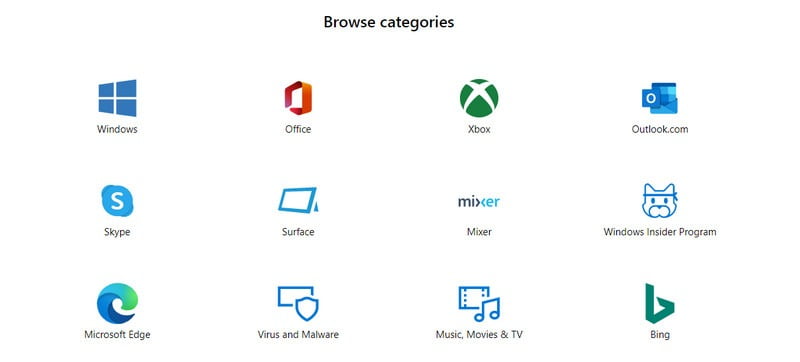 5. Discover Out Helpful Information In Tips App
If you're searching for helpful information and wanted to get updated with the latest features and information regarding Windows 10. In this case, you can access"Tips App" a pre-installed application in Windows 10 where you can get information regarding the st updates and recommendation for your computer system.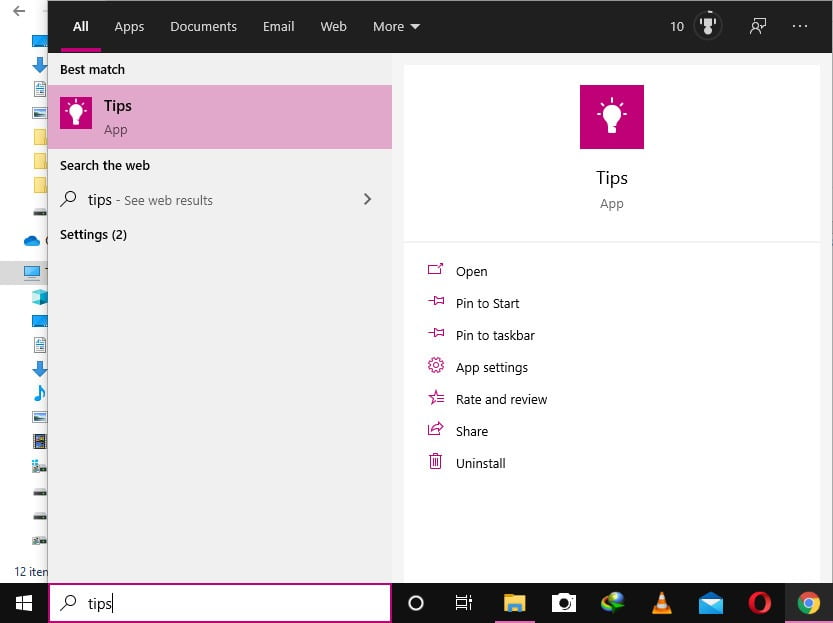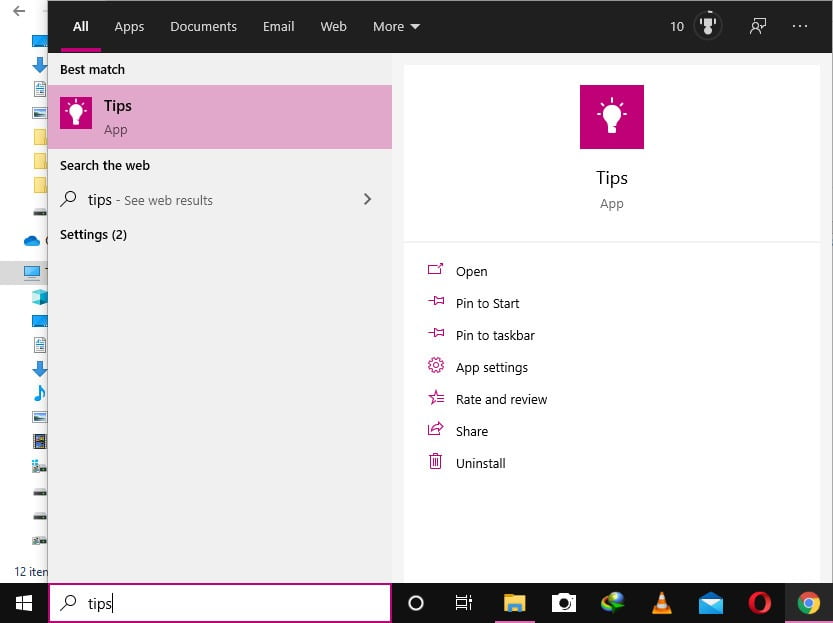 This app comes handy if you're facing an issue with the latest features that updated in your Windows 10 and you don't know what the features are all about and how to use it. To open the Tips App navigate to the Start Menu and use the search bar to search Tips" and open it.
Wrapping Up
Hope you discover this article helpful for getting help in Windows 10 regarding errors on the application and other issues. Don't forget to share the article with others to help them.