How To Delete DoorDash Account And Card Details
Firstly you want to know How to delete DoorDash Account and what is doordash? The Doordash is a food delivery service from restaurants to home or office. The service produces many of the amenities, like order tracking and online payments with tipping, that you'd obtain from more massive chains to even the smallest local eateries. Doordash is the best way to try food in your neighbourhood.
Who Does DoorDash Works?
You've to download the Doordash app into your device and create a doordash account using your personal details such as name, address and phone number. After that select, the food from the nearby restaurant that you want to eat using the app. Order it using a credit card or any other payment method.
How To Delete DoorDash Account
There are lots of personal reason to deactivate doordash account like its don't serve food in your local area or most of the people are complaining about receiving promotion offer mails which makes the mail inbox look like spam mails and most of the people don't currently buy food online. However, it's an easy task How to Delete Doordash Account without having a hassle. You can easily do that using below given step-by-step instructions.
Currently, there are two ways to deactivate doordash account —
Submit Request To Delete DoorDash Account
Cancel DashPass Subscription
Submit Request To Delete Your DoorDash Account
Doordash not support manual account deletion you cannot How to delete doordash account manually. However, the company allows its DoorDash Customer to deactivate your doordash account by submitting the request for account deactivation to DoorDash Support.
Follow the steps to submit an account deactivation request to DoorDash customer support—
Now login into your email account such as Gmail, Yahoo, Outlook etc.
Compose a new mail to support@doordash.com
On Subject enter "REQUEST TO REMOVE MY DOORDASH ACCOUNT".
After this, write the description or explain why you want to delete your account in the mail. Click on the Send button. About 72 hours after sending the email you'll receive a mail regarding your account removal.
Cancel Your DashPass Subscription Plan
You can terminate your Dashpass subscription plan from the website or mobile app. Moreover, if you've Dashpass monthly subscription then you've to cancel the plan one day before the renewal to avoid the additional charges for next month.
After cancelling the monthly subscription plan you can continue using dashpass app features until it reaches the final date of the billing cycle.
However, if you terminate a DashPass Year Subscription Plan before using DashPass you will get a full refund of your money the same goes if you've used the dashpass you're not eligible to get a refund.
Follow the steps to cancel dashapp subscription plan—
Open Dashpass from the website or mobile app and log in to your account.
Tap on the three lines menu to expand the options
After this tap on "Manage DashPass" (to see information regarding your subscription plan).
In the end, Tap on the "End Subscription" and follow on-screen instructions to confirm the cancellation.
The above two steps are the only way to delete the DoorDash account. If you face any issues regarding the cancellation of your account you ask us or contact DoordDash Customer Service.
Contact Number of DoorDash Customer Support
Unfortunately, Doordash doesn't support contact numbers or live customer chat the only way to communicate with DoorDash Customer Support using a contact form.
Keep The Tech is the platform who prefer to provide the most relevant and accurate information to their audience.
How To Remove Credit Card Details From DoorDash Account
If you want to update or remove the credit card information from DoorDash you can easily perform this task using given step-by-step instructions.
Step 1: On DoorDash App, Go to the "Account tab".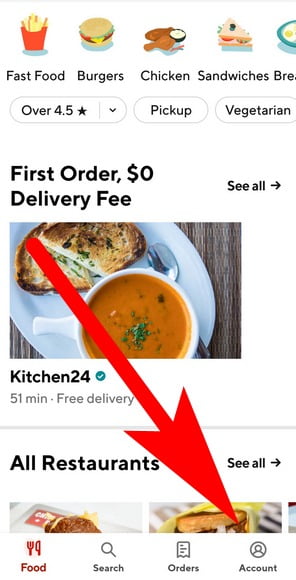 Step 2: Now select the "Payment Cards".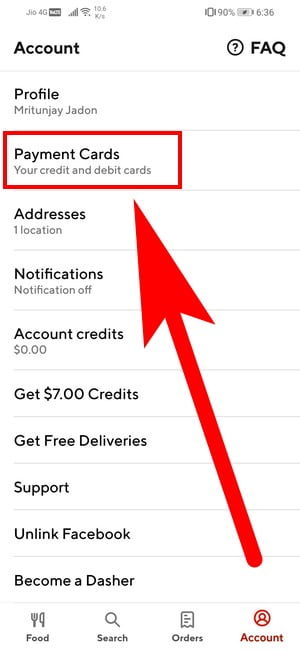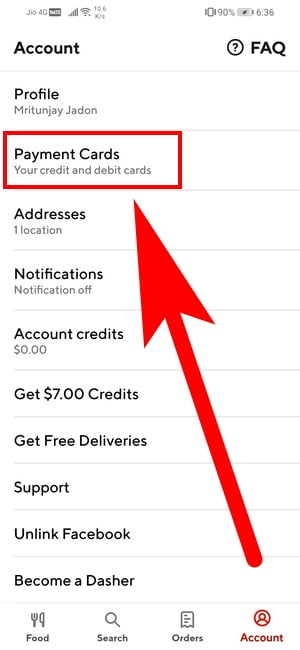 Step 3: To remove a credit card swipe left on the card and tap "Delete".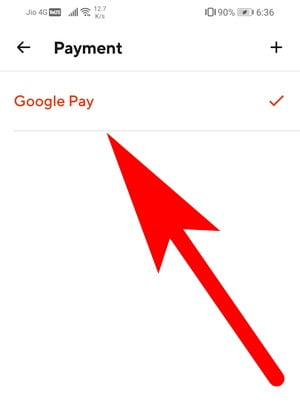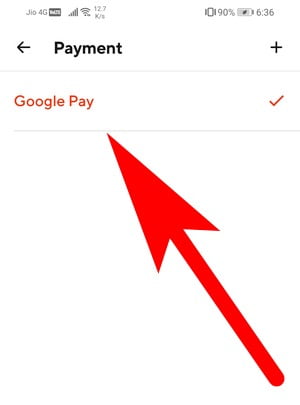 Step4: Now select Google Pay as your default payment method.