5 Best App For Do Not Disturb on Android
One of the most infuriating things that can happen is when your phone rings when it not supposed to. Suppose you are in important meetings, showing something on your phone, or playing game notifications and calls can be a big interruption. One of the ways that you can ignore this thing is by turning on Do Not Disturb.
If your device doesn't have a proper function or you can't find this function, then you can download the app that will work for you. I'm giving 5 best do not disturb apps that you can download on your smartphone.
Best Apps For Do Not Disturb For Android Devices 
1. Nights Keeper
Nights keeper is an application that will block all the calls for you. One of the superb things that you can do on this app is to select a few contacts that you can allow which means that you'll be allowed to receive incoming calls from only those selected contacts. You can also create different profiles for different days. I can select it manually.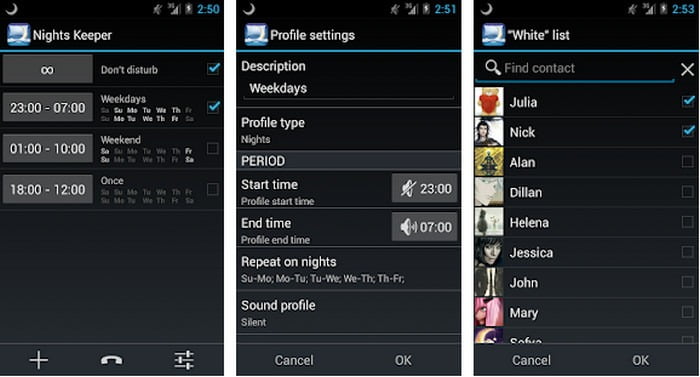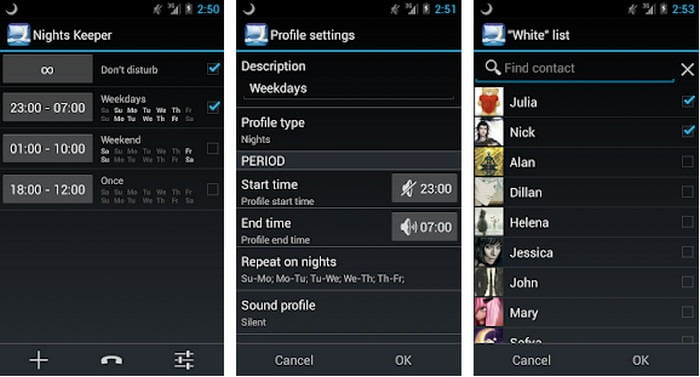 This means that you can choose what time periods on what days you require to put your phone on do not disturb.  You'll not require to go back to the app because it will automatically activate the software when its time period comes. Try this app if you want to use do not disturb.
Google Store: Link To Download Night Keeper
2. Silent Premium Do Not Disturb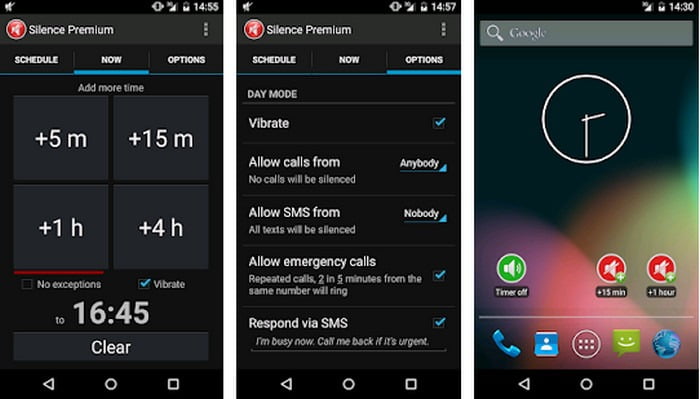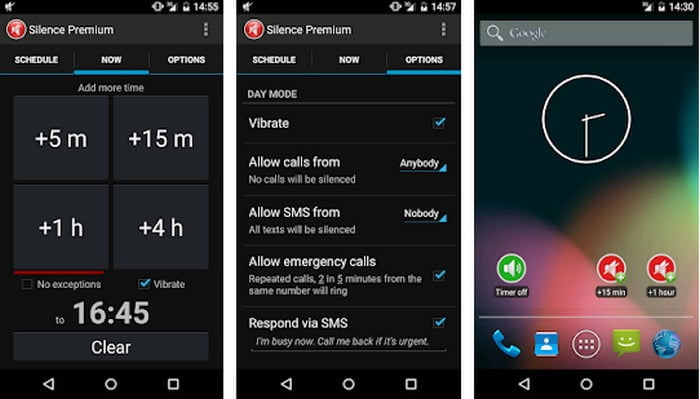 This is an application that will cost you a Lil bit in your pocket, but with all the new specifications that the app includes, the money will go to worth it. This app will not ask you forever for any kind of permissions which arise the question for the protection of your personal data. On this app, you can select which contacts you want to block calls from during the times you are busy. You can cancel at any time as per your requirements and can create new ones instantly.
Google Store:  Link To Download Do Not Disturb App
3. Polite
While this application id not so rich as much as about to apps. It doesn't have the contact options as the other apps do, but it does block all sounds and silents the notification. It is just an app with limited features. One of the good things about this app is that you can select individual times and dates that you want to enter silent mode, the zone where it blocks all sounds that come from your device.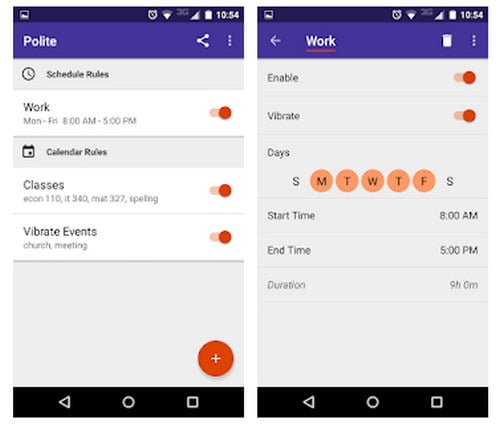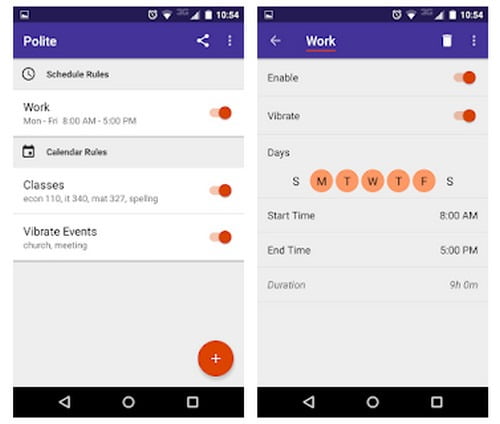 You can also synchronize with some other calendar apps to apply rules that tell the app to enter silent times.  This is why this is a good option to use as a do not disturb app.
Google Store: Link To Download Polite App
4. Easy DND
This application is named as  Easy DND for a reason. As you open the app and give it the permissions that it requires, all you need to do is hold the DND on the button in the upper right corner of the display. It's a complete user- friendly interface with a range of colour buttons and it's easy to use.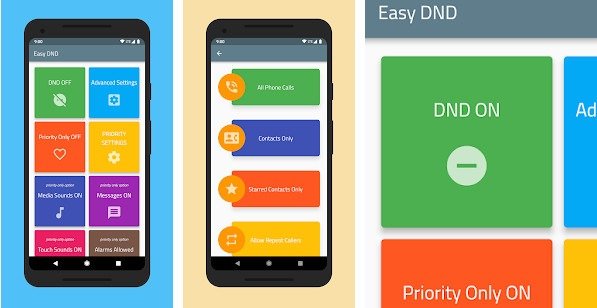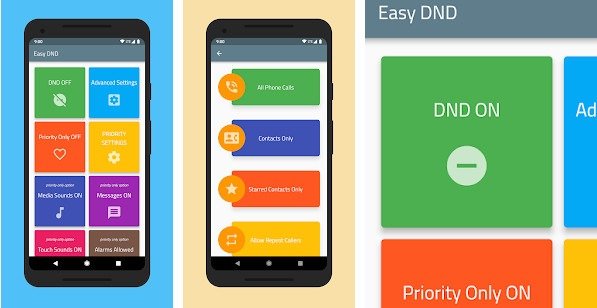 You can select your contacts that you want to receive the calls, turn on full do not disturb, or select priority contacts only on to take calls. Even though this app is much simpler than the other apps on the list, it still does exactly what you require it to do. If you're looking for simplified and easy to use then this isn't after you can use.
Google Store: Link To Download Easy DND App
5. Gaming Mode
This application will be the best pick for do not disturb app for you if you need the do not disturb function for games. This app will ignore all of your incoming calls and block notification simultaneously so that it doesn't let down your gameplay. The app also clears the catch from other apps from running in the background to boost RAM.  It gives you the best and hybrid smooth gaming experience.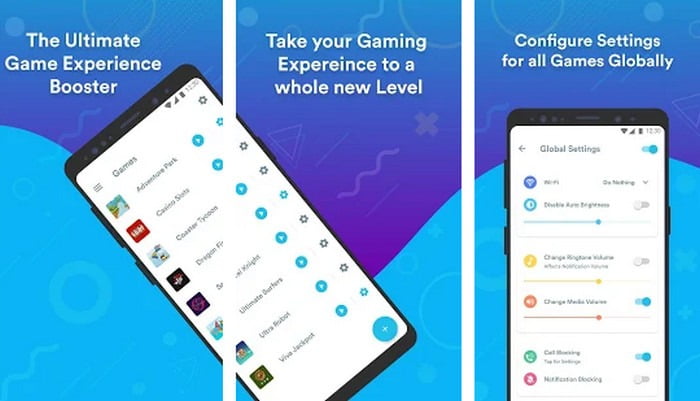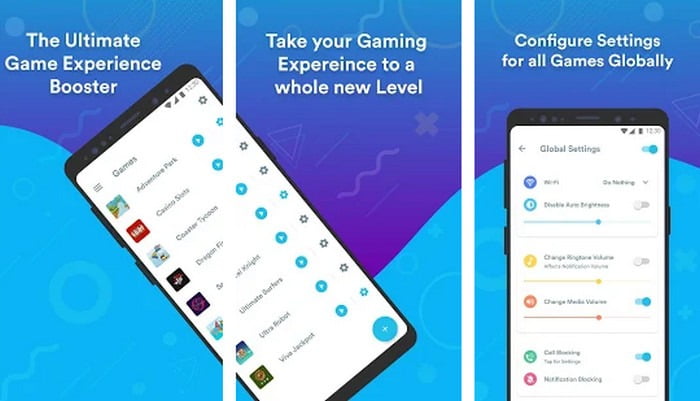 Google Store: Link To Download Gaming Mode App