How To Check Consumer Court Case Status Online
Consumer Court is set up to deal with consumer cases regarding consumer disputes and grievances. These types of courts are mainly in India, the United States and some other countries. The judiciary setups by the government to protect consumer rights and to deal with case files by consumers. The main function of the consumer court is to maintain the fair practices by the sellers towards its consumers.
If you're cheated by the seller and you've already filed a case against the seller and your case is running and you've daily visited consumer court to check your case status. This makes you feel so annoying then you can easily check court case status on your phone or computer on Consumer Court official website.
How To Check Consumer Court Case Status Online In India
Generally, there are two ways to check consumer court case status. A few mentions both ways below read out completely to know properly.
There are two methods to check consumer court case status you can easily navigate your case status by a simple search using a case number by filling some important information of your case. Or else if you don't know the case number you can use other search options in which you can navigate your court case status by history using a search tool search engine tool.
Check Consumer Court Case Status By Case Number
You can easily check your case status if you know your court case number that helps you get your case status quickly.
Step 1 :
Go to Consumer Website
Step 2 :
Select the court case type (NCDRC, State Commission and District Forum).
Step 3 :
Type your Consumer Case Status Number in the given field. (shown in the screenshot).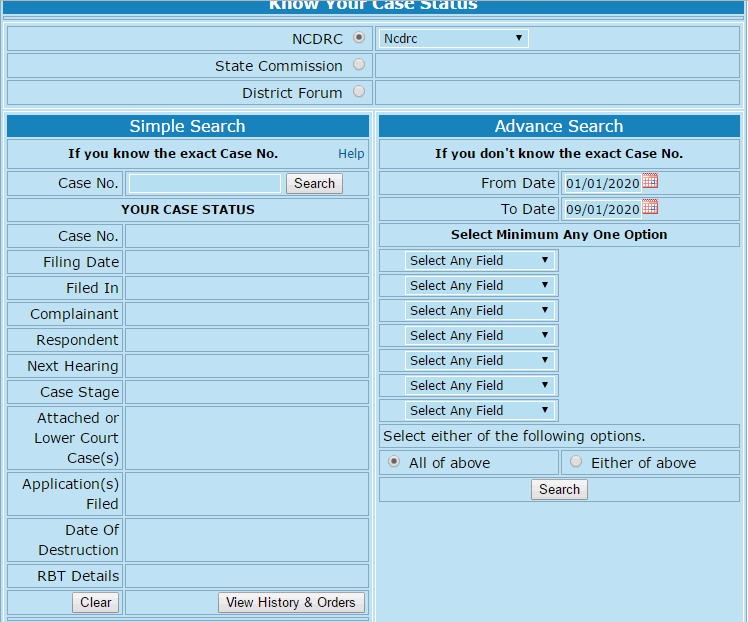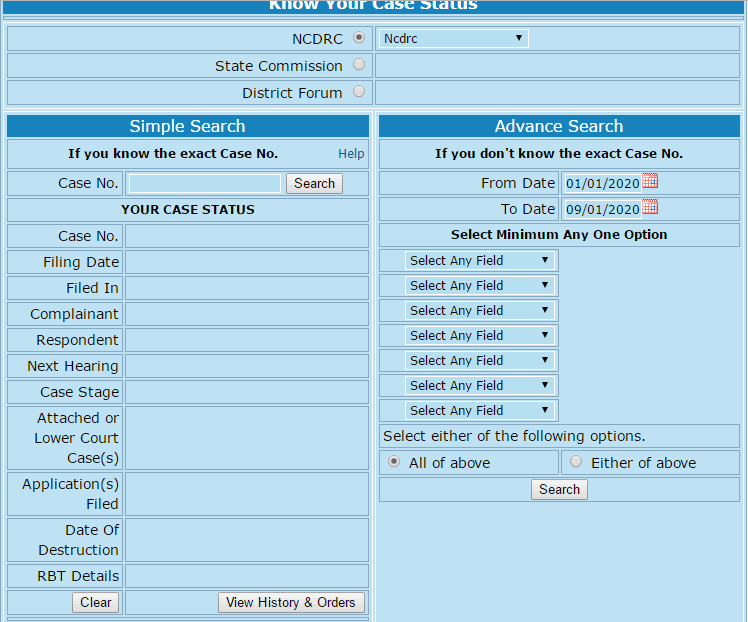 Case No: Number of your Case

Filing Date: Case Filing Date

Filed in: Where it is filed

Complainant: Name of Complainant

Respondent: Name of Respondent

Next Hearing: Next date of the hearing scheduled for

Case Stage: The level of your case

Attached Lower Court Case: Cases attached it / lower court case

Application Filed: Details of Applications filed
Step 4 :
Click on "View History & Orders" button. This redirects to you in a new tab where you can see complete details of your consumer court details.
Check Consumer Court Status Without Case Number
You can also check your consumer case court status if you don't have or don't remember your consumer court case number using advanced search options offered by the Consumer Court website.
Step 1 :
Choose the option by which you want to check your case status – Date or Minimum Options
Step 2 :
If you select the date option then, select the " from date / to date" and then select "All of the above" options. Click on Search.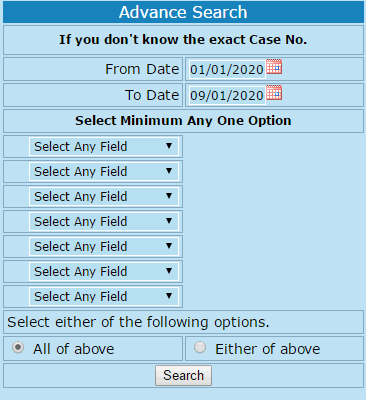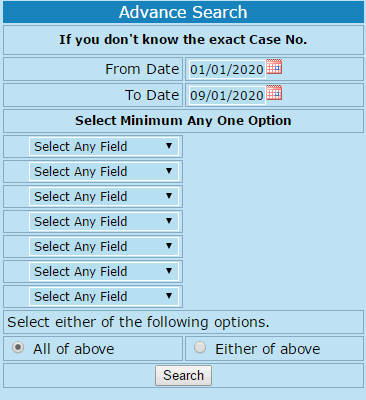 Step 3 :
If you've selected the "minimum any one option". then choose any one option and select the "Either of the above" option. Click on Search.
How To Check Consumer Court Case Status of Supreme Court Of California
If you've filed a court case on the supreme court of California then to case the status of your court case if you've to visit La Court official website and find your case status using a court case number.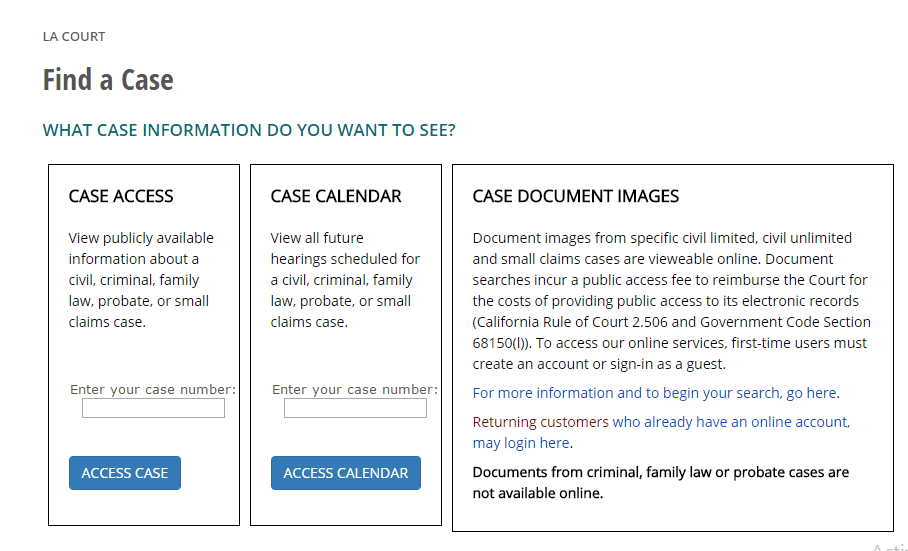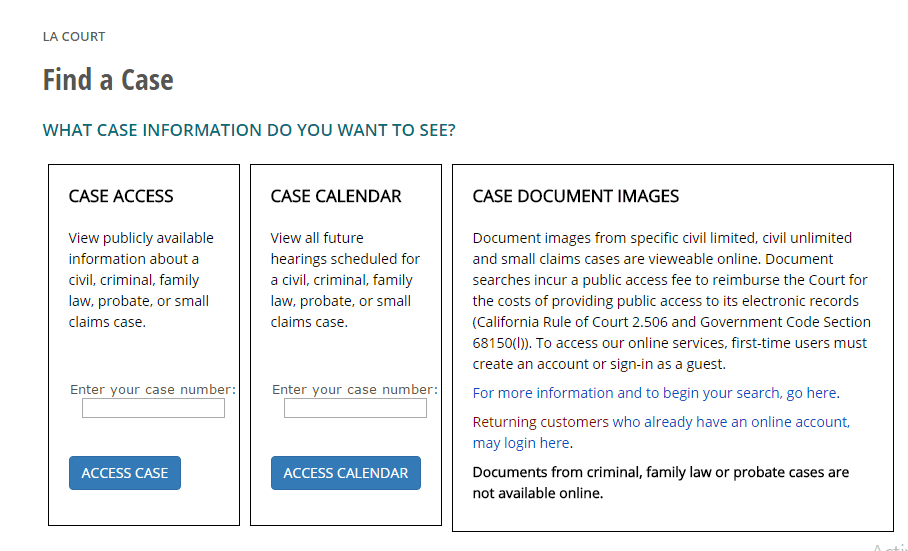 As you see in the given screenshot you can either search your case status using the court case number that given to you when you filed a case. Or else if you can also access the case calendar with the case number.