How To Change Print Page Size In LibreOffice
If you want to print a page from LibreOffice on your Mac device. If you designed a postcard on LibreOffice of 1/ 5 pages of (5.5×4.25) of the size and want it to print in larger size about 9.5 size page and LibreOffice want you to print those pages into default size.
Changing Print Page Size in LibreOffice on Mac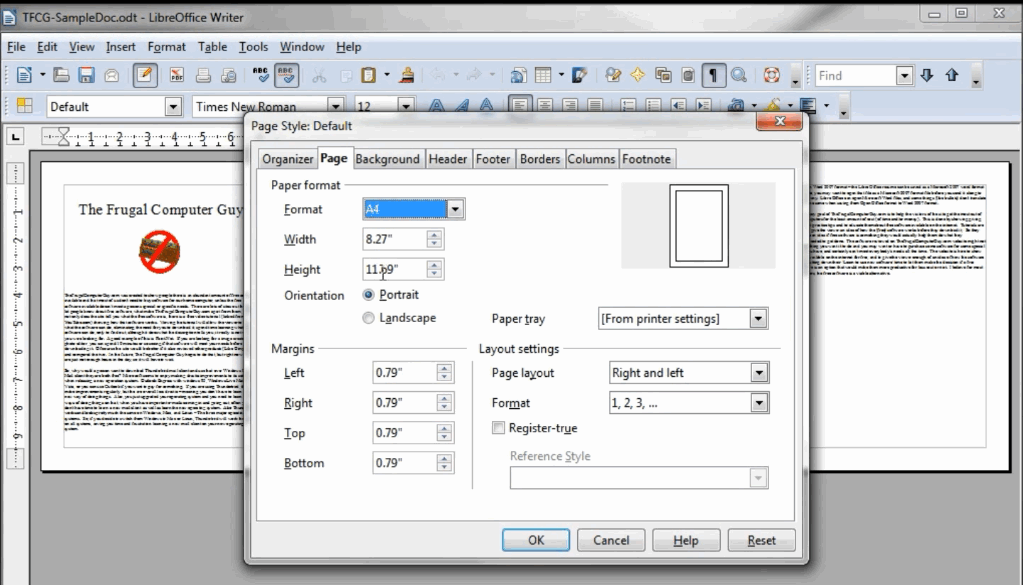 # Set the Page Size of Document in LibreOffice Writer
To change the print page size on this program you've to go print settings on LibreOffice.  You have to set up a page size of a document in the writer.
Just select the Format> Page > Page Tab and then select the size of the page you want to print such 8.5X11 inches.
# Set the Page Size When you want to Print the Document 
In case, if you want to print the pages of the document in LibreOffice Writer after changing the default page size. For that go to you've to select File>Print> General Tab and there you've to choose the desired printer. After this go to PropertiesButton (right on the printer box) select the desired page format to print.
How To Reduce The Size of Slide When You Print a Page In LibreOffice
When you print the slide in LibreOffice Writer there is an option to reduce the size of the slide to fit a page size before printing it. You can easily reduce the size of the slide through Page Setup.
Step 1 :
Open the document you want to print in LibreOffice Writer on your device
Step 2:
In the  Normal View > Select page format > Page Tab
Step 3:
In the Layout settings > Select the checkbox "Fit object to paper format". In the Page Format > Select "Format" and hit the "OK" button!