7 Best Journal Apps For Android And iPhone
Diary entry was one of the great pleasures to do, however, with the passage of time it was sacked and people forgot about it. Now, there is its revival in the form of a video diary which is absolutely magnificent, easy, amusing way to keep a list of to-do things not only interesting but also an easy way. We are here with topmost applications for video diary Which would help you make your lifestyle easy?
Best Journal Apps For iPhone And iPad 
1. DAY ONE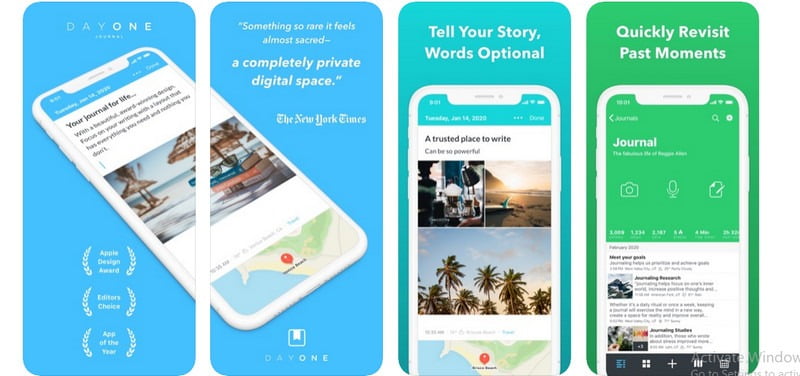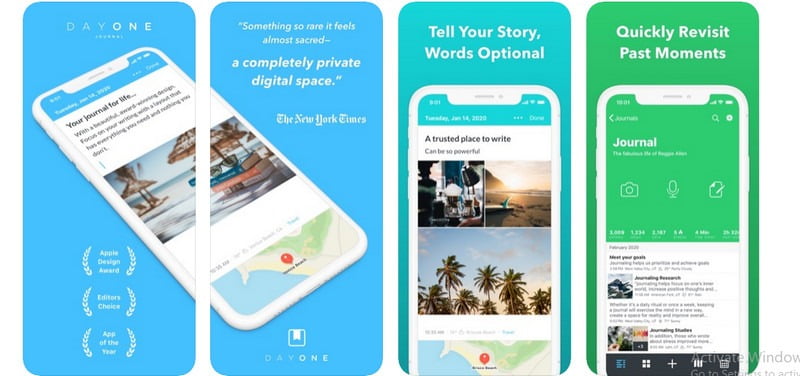 Day one is one of the most famous journaling apps for PREMIUM SMARTPHONES  iPhone it is com which has firmly established itself at  top for several years already. With it, You may create up to 10 diaries with different designs and add up to ten pictures that can be added in it. , if you want to  export all  matter of your diaries in pdf and you must back up them on your pc or a flash drive. You can also set up a reminder which can help you remember to write fill it daily day by day .
Note : THIS APP IS FREE FOR ALL IOS USERS WHICH MAKES A GOOD DEAL.
2. MOMENT DIARY TALE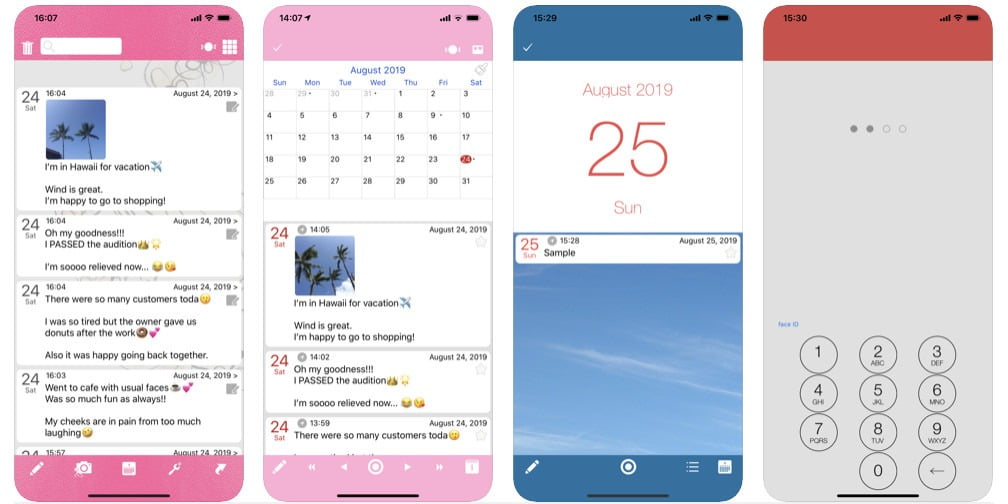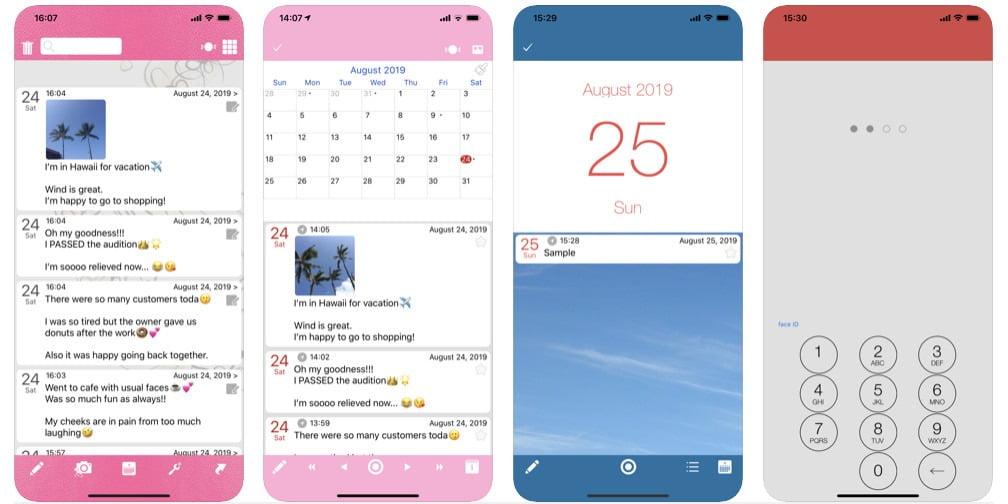 moment diary tale is a diary app especially for young girls who just love to do things in pink colour, you can suggest this to your girlfriend, sister, mother etc and its easy to use but it doesn't have many brilliant features. but it has a positive thing as well your data in form, of notes, would we safe here and no one is supposed to see it until unless you wish
NOTE :  IT'S FREE AT THE MOMENT, HOWEVER, YOU CAN ENHANCE FEATURES BY BUYING ITS SUBSCRIPTION.
3. GRID DIARY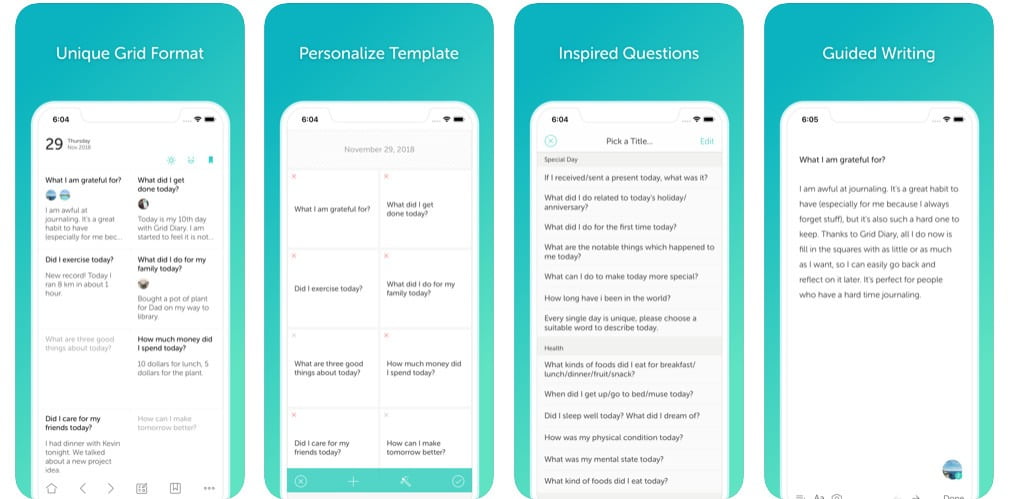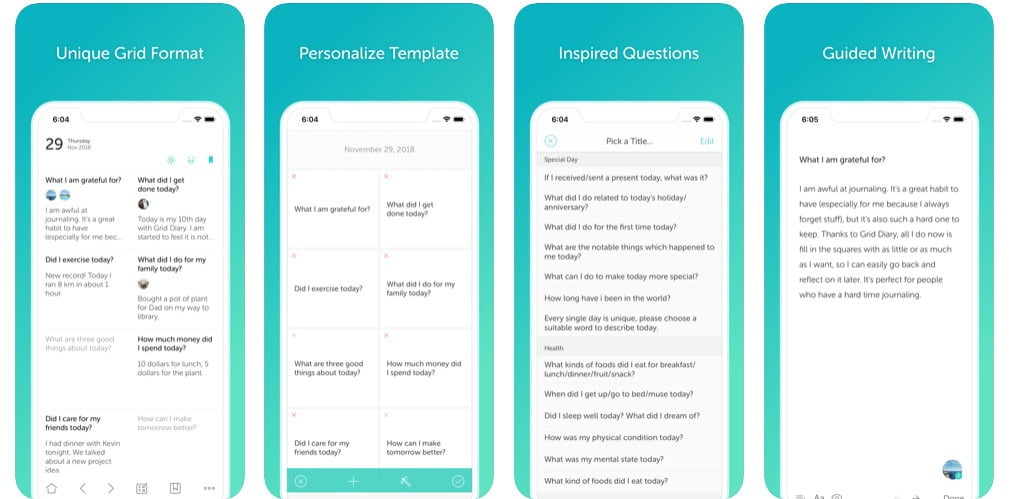 The Grid diary is a well-designed diary app I can say that is has got brilliant interface as compared to others . you can also add pictures in it . you can also search your old posts very easily
Note: This is free , its paid version costs $4.99 you will get privacy protection in it
4. Diaro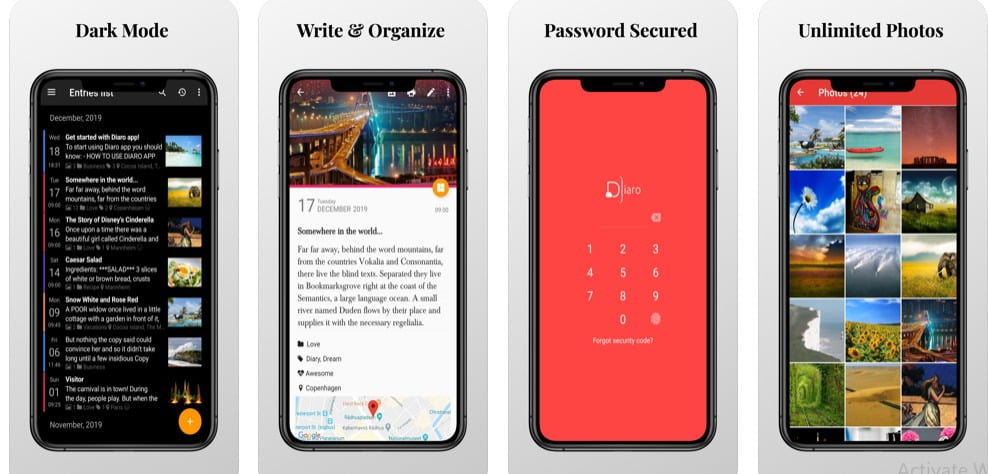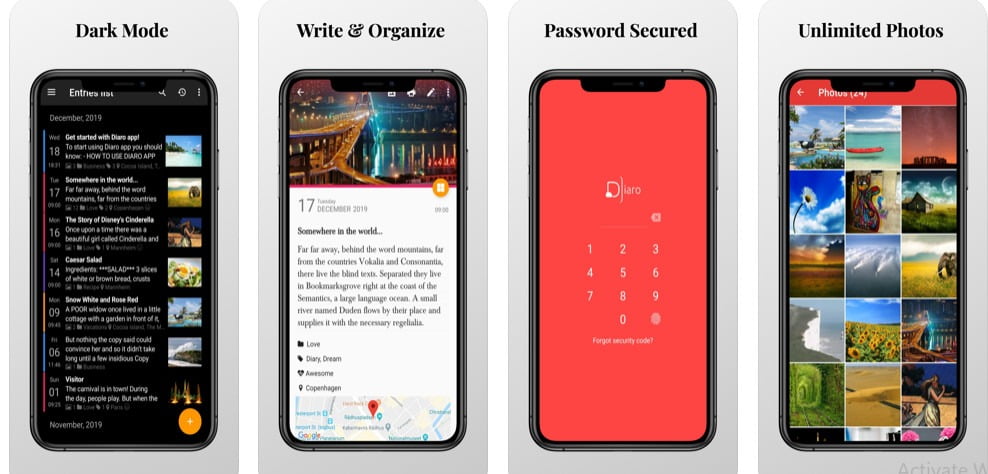 Diaro ,  it is a very simple and easy to use application you get one notebook which is filled with your entries, search and access to your notes form browser . it can be organized by  various things. there is a drawback of it that it doesn't have good features which may degrade your experience.
Note: it is free at moment but free version  includes various ads and ads can be removed by the paid version of ($4)
Best Journal Apps For Android Devices
1. JOURNEY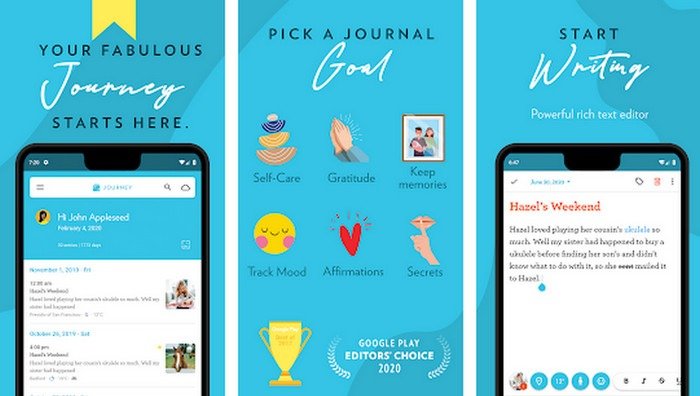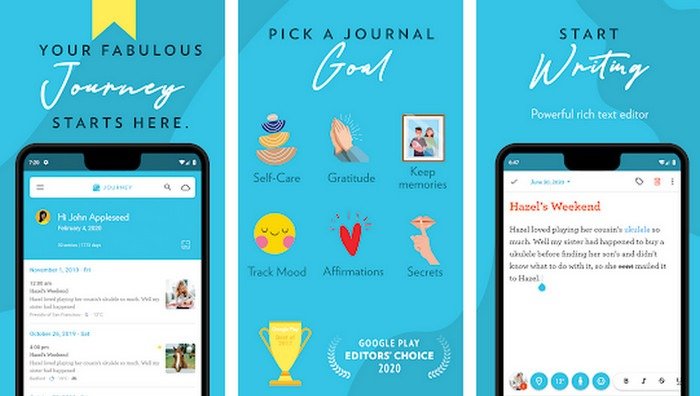 The journey is a brilliant diary app for android. this app has got lot of features for you i.e search diary through location or calender date of entry it is a very good app which is improving itself day by day.  It's free for everyone and you can get other features by in-app purchases.
2. DREAM JOURNAL ULTIMATE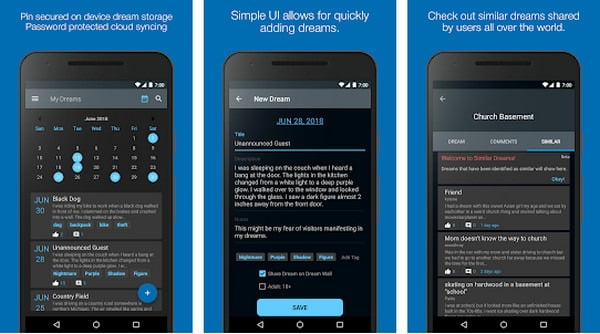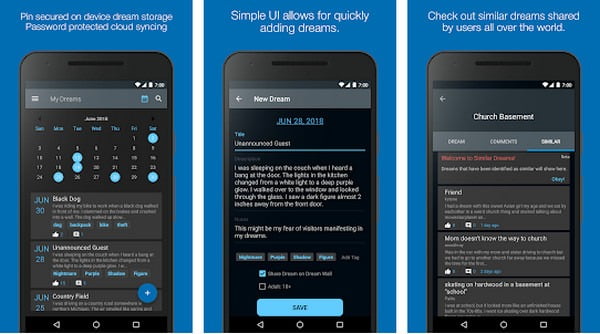 dream journal ultimate,  it is for those dream enthusiasts who dream a lot and want to write them. it has a feature  dream wall where toy can check journals on other app users .you can add yourself on this wall
3. UNIVERSAL DIARY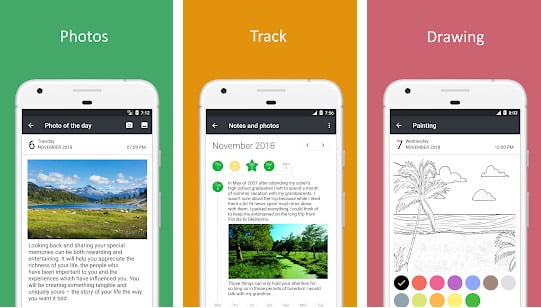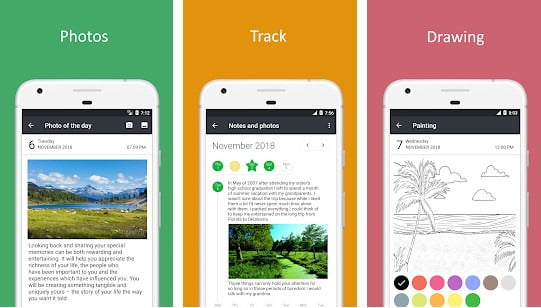 The universal diary you can add the password to it, photos videos set reminders. it has a brilliant feature whole matter wRitten by you can be converted into pdf on your single click. you can even make a backup of it as well.