10 Best Download Managers For Chrome
Any time a new PC or a clean installation is bought the very first software that is installed and is very popular, and a useful piece is a download manager.
1. Download Manger Pro
You can get online videos as soon as possible with free make where there are no ad previews, no video emailing, no download interruptions but you going to go for only two likes to download a video or playlist. It is one of the best video download manager for chrome web browser.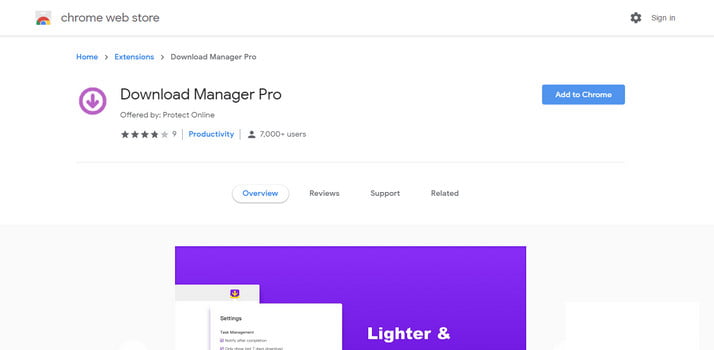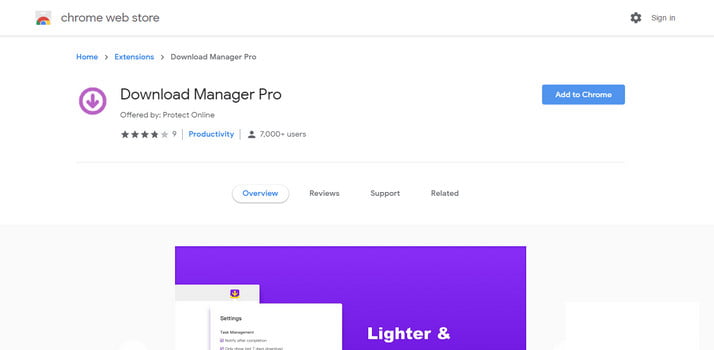 Here, you can download and convert clips at the same time. Now open any video, say a youtube video. In there you have to go to, the section where the clip is searched and select that link and left-click on it and copy it.
Then you gotta open the free make downloader. When you open it, you first have to turn on, the one-click download button which is by default kept off. If you want to convert into something, you might do it, or else you might download it as it is. You just have to copy the URL and click on the one-click downloader, and the video will be downloaded.
Get It Now: Chrome Extension
2. Flash get
This one uses a multi-server hyper-threading transportation technique and optimization arithmetic to split and then simultaneously download the files.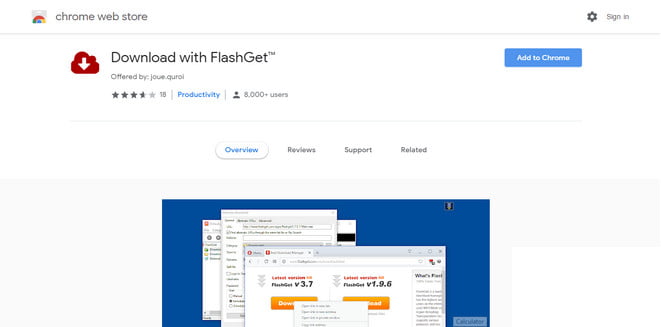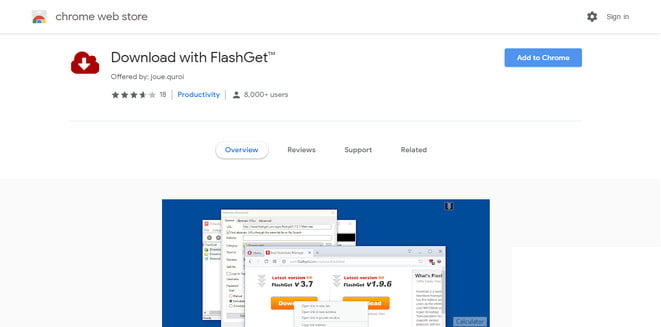 This can split multiple download files into sections downloading each section simultaneously increasing the download speed. This is coupled with flash get's power full and easy to use management features to help you to take control of your downloads this never before. So, its and great download manager for the chrome browser for windows.
It offers many features like optimizes the system resources, calls anti-virus so that files are automatically downloaded, is 100 % with no adware, increases download speed and stability.
Get It Now: Chrome Extension
3. Free Download Manager (FDM)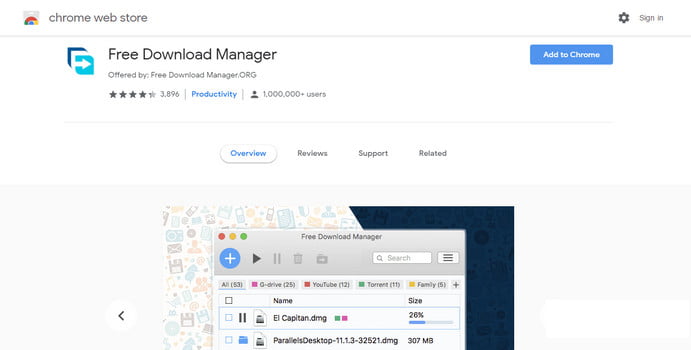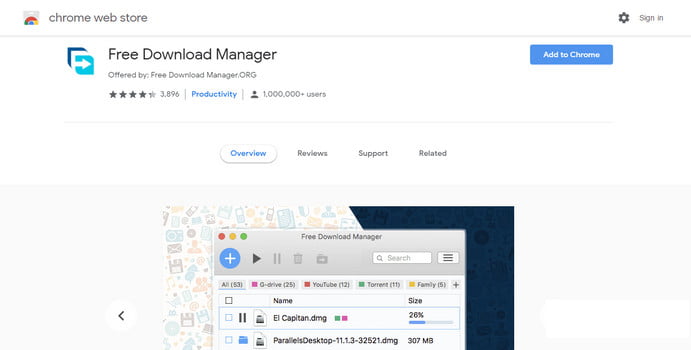 It is the best download manager and comes for free as well. This one is attractive as once you have installed and configured dree download manager for chrome, you can easily able to make a portable version with a couple of mouse clicks. It supports Bit torrent that means you can download the torrent files. It supports file to playback before torrent files get downloaded completely.
Also, it resumes broken download, that is let's say you download some big file and you want to pause and return at a particular time in case you don't have time down load the file completely at once you can do that as well. Also, the features of this download manager can be read more descriptively on its site.
Get It Now: Chrome Extension
4. Web Video Downloader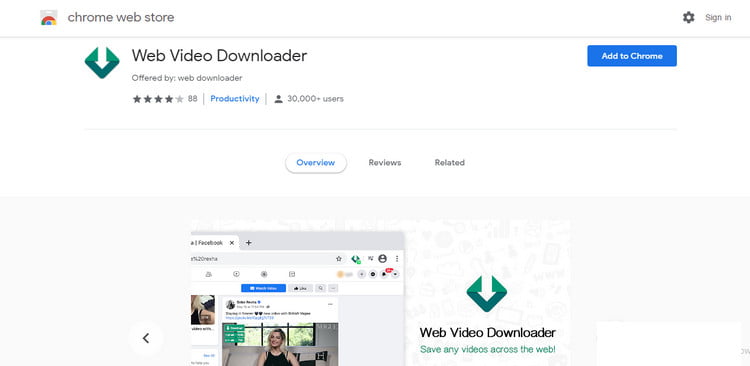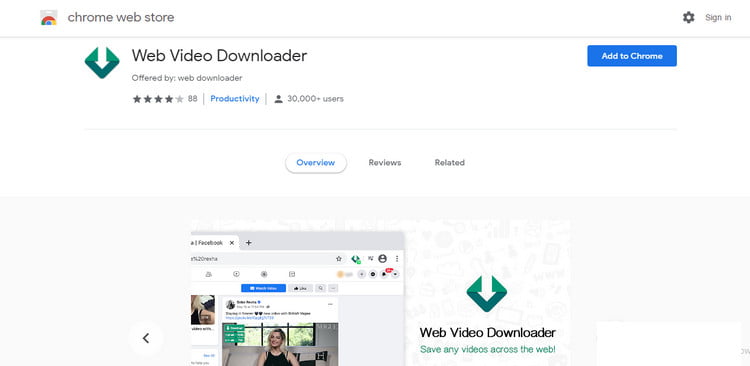 This download management kind of parts in comparison to flash get as it only offers download speeds up to five times as fast. Before starting your download, you can configure the general downloading connection and other settings. You can also use an HTTP proxy. Down loads can be sorted out by categories automatically. In this, you can also schedule your download tasks and more. It's one of the best download manager for chrome.
Press start a new download and copy the link appress of the needed file. It will automatically appear in the clipboard. Press 'check' to verify the connection. You can split large files into several parts to speed up the download. Check the category of the download, set up the download behavior, and start the task. Very speedily it will do the job for you.
Get It Now: Chrome Extension
5. Eagle Get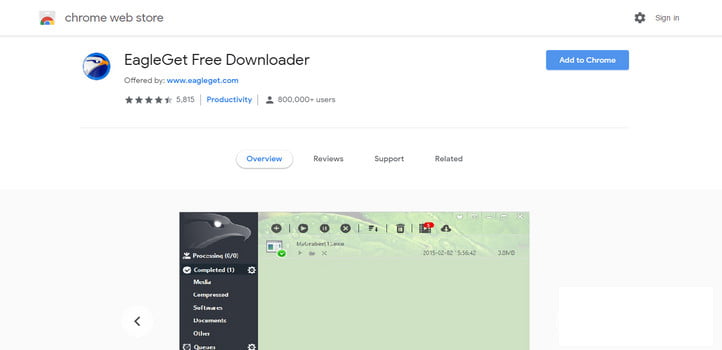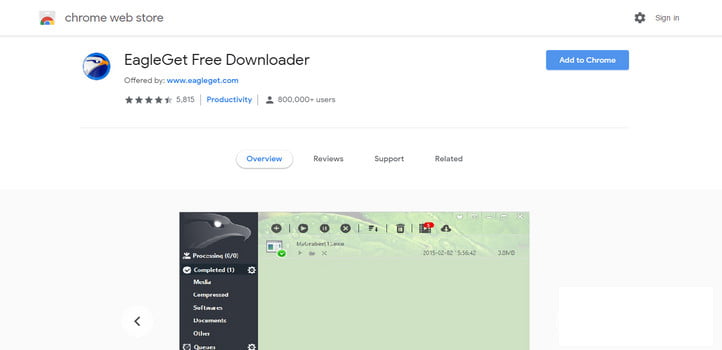 The serious-looking eagle in the top corner of the front page of the software claims to boost download speeds along with other features along with that it is increased the rates by as much or more as six times the usual speed. This one is ads-free, light-weight, and safe, free to use software like internet download manager to download digital content.
Videos can be downloaded here from any video sharing website or app. It is in integration with web browsers is very easy. Eagle get portable is available too. It is possible for and Microsoft, windows, etc. Again there will be no suggestion to download tòol bars and bloatware software while installing but it does show ads.
It is found very convenient while downloading video from YouTube, daily motion, etc.
Get It Now: Chrome Extension
6. Ninja Download Manager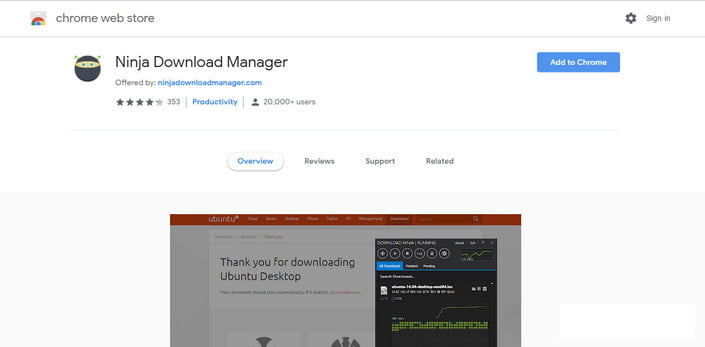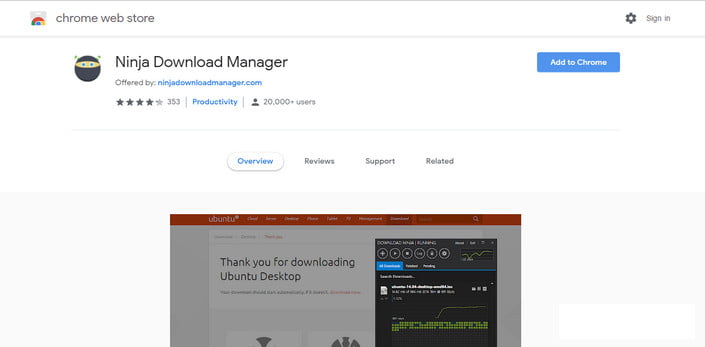 This one legit top the list of free but one of the best internet download managers. This free to use a download manager is straightforward to install and integrate with all mainstream web browsers and is very easy to use as well. You will find no suggestions to install shitty toolbars and, bloatware software while installing ninja download manager.
This one is free of annoying pop-ups and ads as well. In addition to it, you can also download software, text files, ebooks etc. Ninja, download manager is very good at downloading online videos from any video sharing apps. In all, it has everything you will seek in an internet download manager.
Get It Now: Chrome Extension
7. Xtreme Download Manager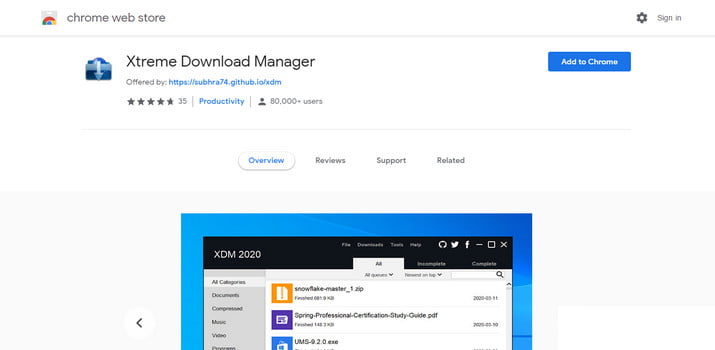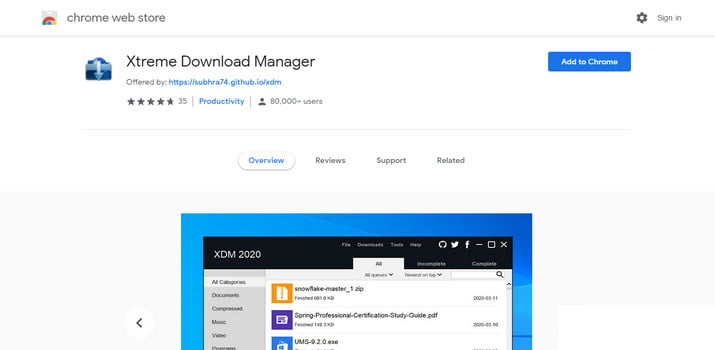 The stream download manager is an open-source download manager to download digital content and online videos. The good think about this is it is available for use to windows, chrome, ubuntu and Mac OS. Xtreme download manager is not easy to use a piece of software so you may take some time to understand its user interface.
Get It Now: Chrome Extension
8. Download Accelerator Plus (DAP)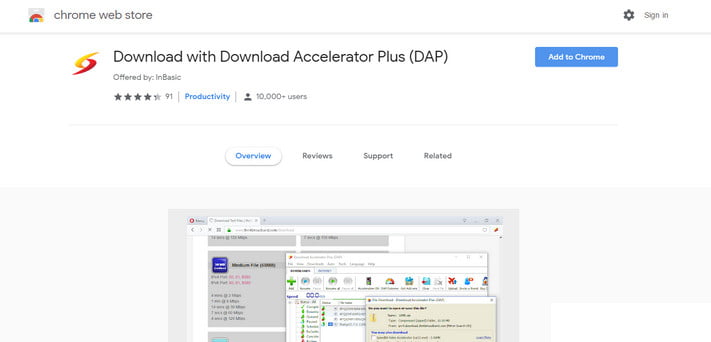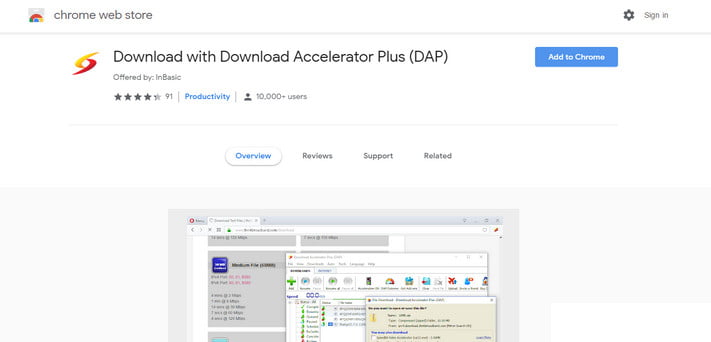 This download manager, also known as dap is also another top-rated download manager. It offered it freeware and paid format. It is considered a number 1 alternative although it managed to download all types of digital content including videos but after testing it. Its user interface is quite tricky, and it is not 100 % true that it is a safe one, as it may ask you to install an unwanted toolbar and bloat software while using it.
Get It Now: Chrome Extension
9. Tabby Cat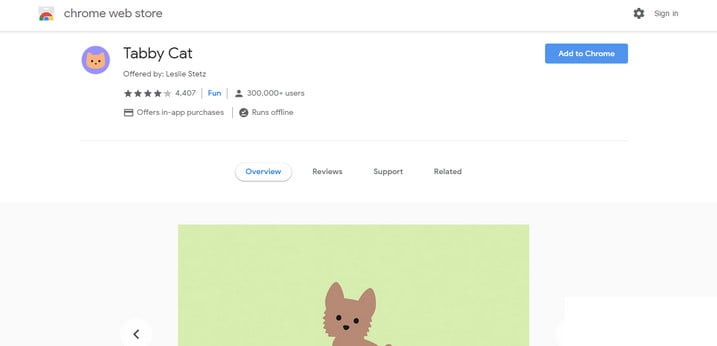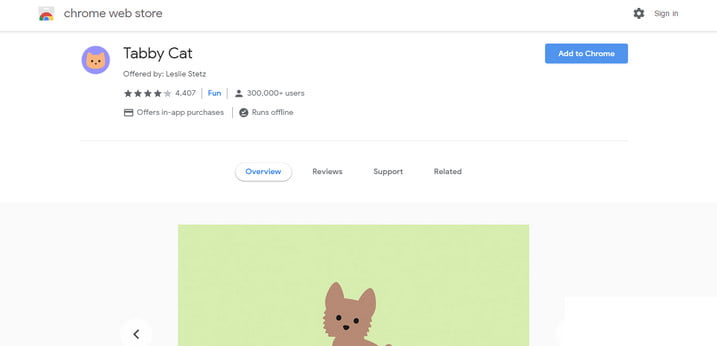 It uses the multi-thread technique that splits multiple files from the server at once. More likey accelerates your download speed almost up to 16 threads. And it has its web browser to make it convenient in itself. Moreover it has its security system so as you can download any video without anybody knowing inside the Private Box.
10. Folx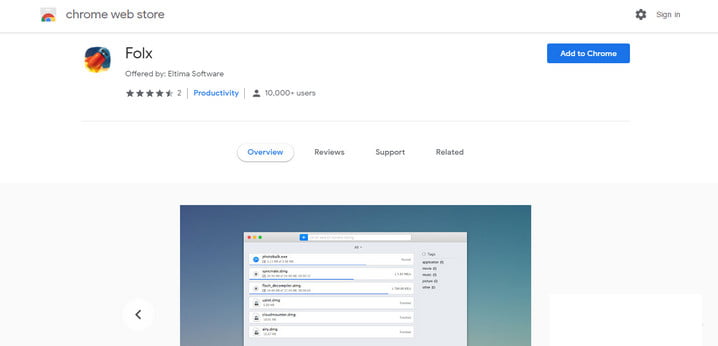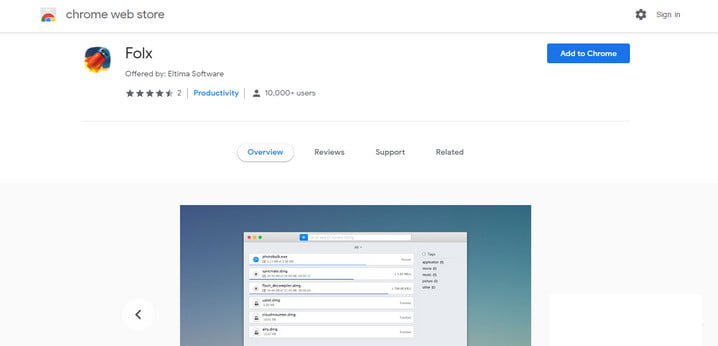 This download manager is considered a powerful torrent client for Mac. With folx, you can easily download torrent content and create new torrents for various trackers. You can also download via magnet links. This is also available in a pro version for a very reasonable fee. With the pro version, you can search for torrent content within the application through many trackers at once.
Get It Now: Chrome Extension
You Also Want To Read These: